After releasing a new teaser for the "Shaman King" reboot just before Christmas, two new speakers including designs of the characters were introduced on the official anime website today, which you can watch below.
An Original Speaker Returns
Fans of the original series can first of all look forward to the return of Yuji Ueda, who will once again lend his voice to the character Horohoro. In a commentary, he reveals that "Shaman King" never let him go. "We will move forward on paths we have never gone before."
Megumi Nakajima (Kaede Sakura in "Fighters") will also be present as the new speaker. She lends her voice to Horohoro's ghost partner Kororo. In the original anime series from 2001, Nana Mizuki still spoke the character. Nakajima is also enthusiastic about the opportunity to work on "Shaman King". She said:
"With the history and feelings that the elders have passed on to me, in my heart, I would like to immerse myself with all my strength in the world of Shaman King."
Shaman King 2021 Release Date April 2021
The anime reboot is directed by Joji Furuta ("The Seven Deadly Sins Season 6") at Studio Bridge. Shoji Yonemura ("Wave, Listen to Me!") writes the script, while Satohiko Sano contributes the character design. Yuki Hayashi ("My Hero Academia") composes the music. The opening and ending song is sung by Megumi Hayashibara.
The new "Shaman King" anime will launch on Japanese television in April 2021 and will adapt all 35 volumes of the Complete Edition of the manga, which includes new chapters and a different ending. This version of Hiroyuki Takei's series is published in this country by TOKYOPOP as a 2-in-1 edition.
Character Visuals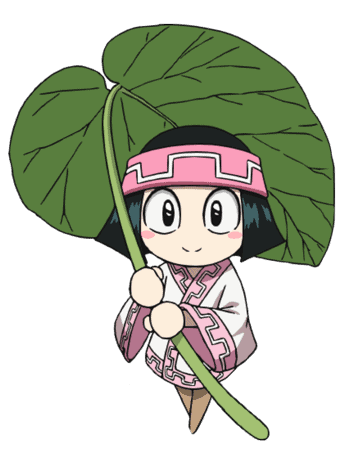 Shaman King 2021 Action
To maintain the balance between life and death, a tournament is held every 500 years to determine the next King of the Shamans. For Yo Asakura, the point is clear: he will win this tournament with the help of his protective spirit Amidaru! But this is not so easy, because besides all the other strong shamans it is above all his twin brother Hao who puts stones in his way.