The Japanese publisher Square Enix announced that the comedy manga series The Great Jahy Will Not Be Defeated! (jap.: "Jahy-sama wa Kujikenai!") anime implementation.
The Great Jahy Will Not Be Defeated Anime Starts in Summer 2021
So far, it is only known that the anime adaptation will be a TV series that will launch on Japanese television in the summer of 2021. Further details, such as the contributors to the production team, are still pending.
"The Great Jahy Will Not Be Defeated!" is written by Mangaka Wakame Konbu and has been published in the "Gangan Joker" magazine since August 2017. Square Enix (Horimiya, Fullmetal Alchemist, and Mahouka Koukou no Rettousei) has so far published six volumes in Japanese trade.
Wakame Konbu is already known for her previous works such as The Girl I Like Confessed to Me While Handing Me Cash, The Maid I hired recently is Mysterious and I Like Oppai Best in the World! she is also currently working on two further manga series.
The Great Jahy Will Not Be Defeated Anime Announcement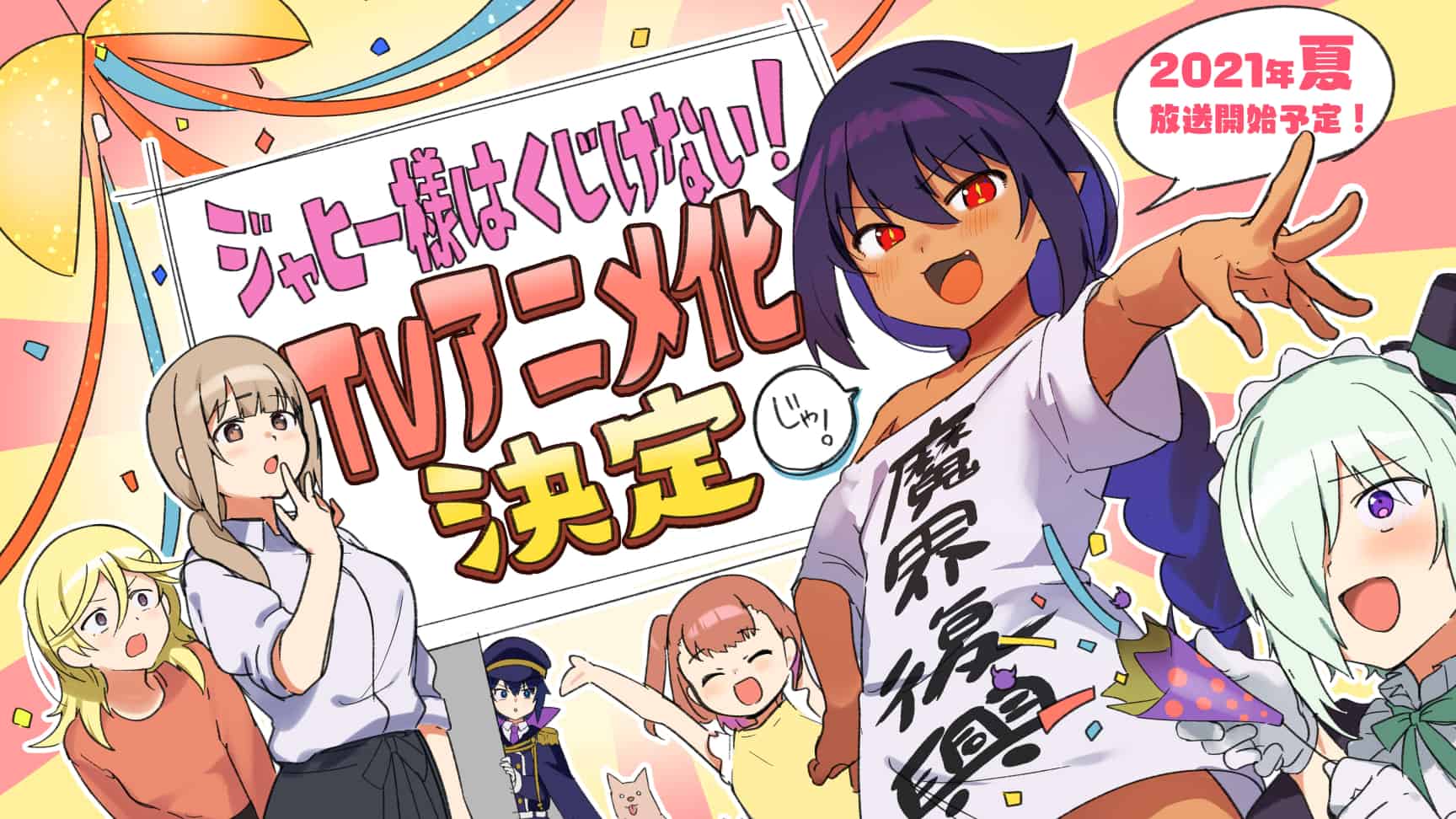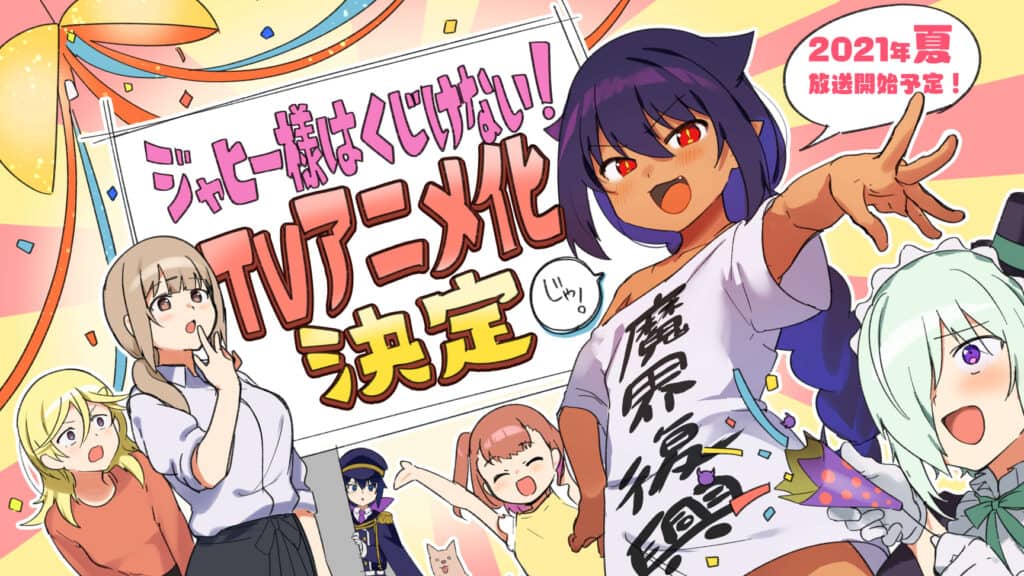 Action
Respected and feared as the second largest authority of the demon kingdom, the adjutant of the demon king, Jahy, rules over her subjects. But when a Magical Girl attacks and destroys a mystical gem that unleashes powerful powers, the demon kingdom is destroyed.
Although she survives, Jahy has lost almost all her strength and finds herself in the human world with a childlike appearance. To collect new mystical gems so that she can restore both her original form and the demon kingdom, Jahy has to get used to her new life and deal with everyday problems she has never experienced before.
From work to pay the cost of living, or a dispute with their landlord, if the rent comes too late, the big Jahy will not be discouraged!