On the official website of the original anime "Vivy -Fluorite Eye's Song-" it was announced today that the series will be broadcast on Japanese television from April 3, 2021. In addition, a new trailer has been released, which you can find below.
Anime is Created at WIT Studio
"Vivy -Fluorite Eye's Song-" is based on an idea by "Re:ZERO" author Tappei Nagatsuki and Eiji Umehara, who co-write the script for the series. The production in Studio WIT (Vinland Saga, Vivy Fluorite Eye's Song) will be directed by Shinpei Ezaki ("Hanebado!", who is supported by Yuusuke Kubo. Yuuichi Takahashi ("2.43: Seiin High School Boys Volleyball Team") contributes to the character design.
The film will star Atsumi Tanezaki (Chise Hatori in "The Ancient Magus' Bride") as Vivy and Jun Fukuyama (Koro-sensei in "Assassination Classroom") as Matsumoto. The music is composed by Satoru Kousaki ("Wake Up, Girls!") and Jin Aketagawa acts as sound director.
The series is described as a "human sci-fi drama" created by the "masters of entertainment". The first details of the plot can be found below.
Vivy Visual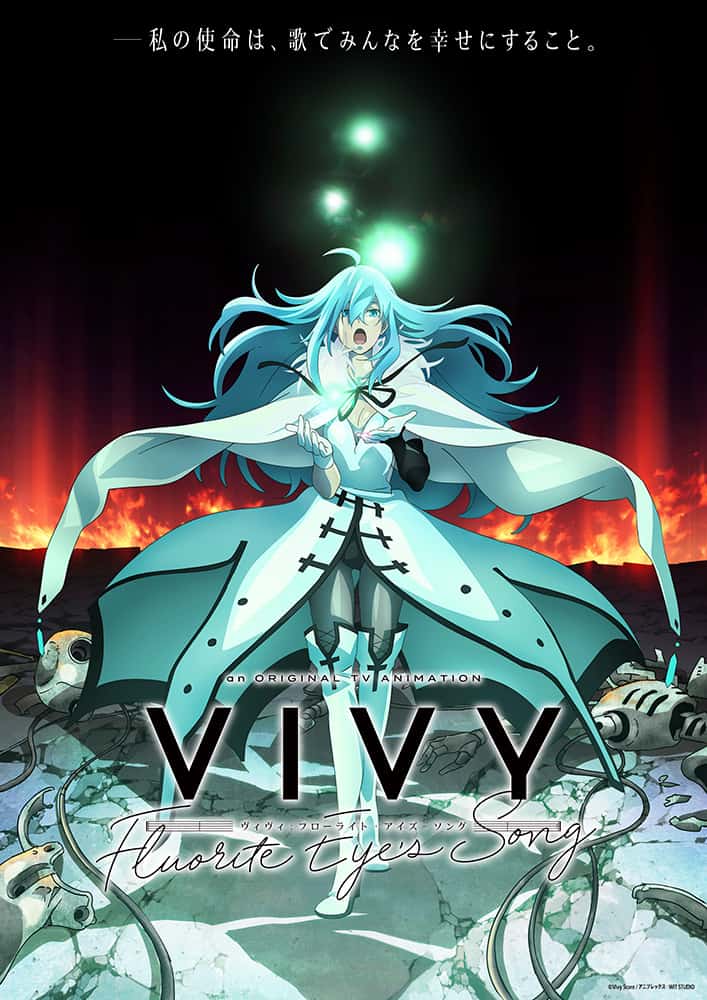 Vivy Trailer
Vivy Action
"Nearland" is an AI complex theme park in which dreams, hopes and science mix. Vivy was created as the first autonomous humanoid AI ever created and works as a singer who stands on stage in the park every day. However, it is hardly known so far.
Vivy's mission is to make all people happy with their singing. To achieve this, she sings with the aim of seeing at some point on the main stage in the park and singing the soul out of her body.
One day an AI, called Matsumoto, will appear, which is 100 years from the future. His mission is to "work with Vivy to correct history and prevent the war between AI and humans that will take place in 100 years".
What future will the clash of the two AIs with different missions entail?