On the official website of the anime adaptation of "Hetalia: World Stars" a first teaser video was released today, which you can watch later in the article.
Hetalia: World Stars Anime Release Date
The anime, which will be released in spring 2021 and whose format is still unclear, is directed by Hiroshi Watanabe ("Hetalia: The Beautiful World") in Studio DEEN ("Konosuba Season 3, Higurashi Season 2"). Kazuyuki Fudeyasu writes the script, while Mariko Oka contributes to the character design. Takuya Hiramitsu acts as sound director and Conisch composes the music.
The new anime Sumire Morohoshi as czech Republic, Yusuke Kobayashi as Slovakia and Yuichiro Umehara as Portugal are among the dubbing speakers already known from the previous anime productions of the "Hetalia" franchise.
The manga series "Hetalia: World Stars" was written by Hidekazu Himaruya and has been published in the "Shonen Jump+" app since September 2014. Right Stuf released the manga in North America in collaboration with its former English-language publisher, Tokyopop, and its Japanese publisher Gentosha Comics.
Hetalia: World Stars Visual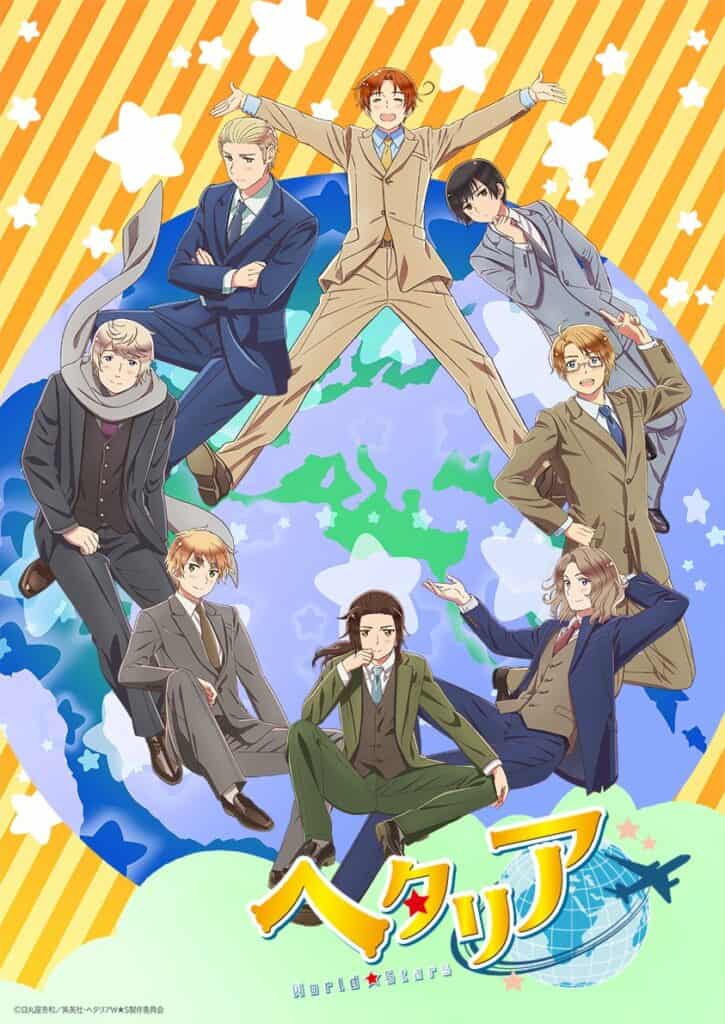 Hetalia: World Stars Teaser