Isekai Shokudou Season 2 anime TV series has been confirmed to be in production by Japanese publisher Kadokawa, also announced that the anime adaptation of Restaurant to Another World (Japanese: "Isekai Shokudou") will receive a second season. You can watch a first teaser visual later in the article and details about the release date below.
Isekai Shokudou Season 2 Release Date
The animation studio OLM is responsible for the production of the second season, which replaces the studio SILVER LINK. (The Misfit of Demon King Academy Season 2). Masato Jinbo ("Chaos; Child takes over the direction and the series composition again, while Yasukazu Shoji ("Tamagotchi!") replaces the two character designers Keiichi Sano and Takao Sano. The speakers of the main characters remain unchanged.
The 12-part first season aired on Japanese television between July and September 2017. Crunchyroll secured the license on the anime and showed it in the original tone with English subtitles in the simulcast. The VoD provider continues to offer all episodes on demand.
Restaurant to Another World Season 2 is scheduled to release in Oct, 2021.
The original Light Novel was written by Auto Junpei Inuzuka and has been published since February 2015 with illustrations by Katsumi Enami (Enami is a Japanese artist best known for the illustrations in the light novel series Baccano!, Vamp!, and Restaurant to Another World.). Shufu no Tomosha has so far published five volumes in Japanese trade. A manga adaptation was released from November 2016 to June 2019.
Isekai Shokudou Season 2 Teaser Visual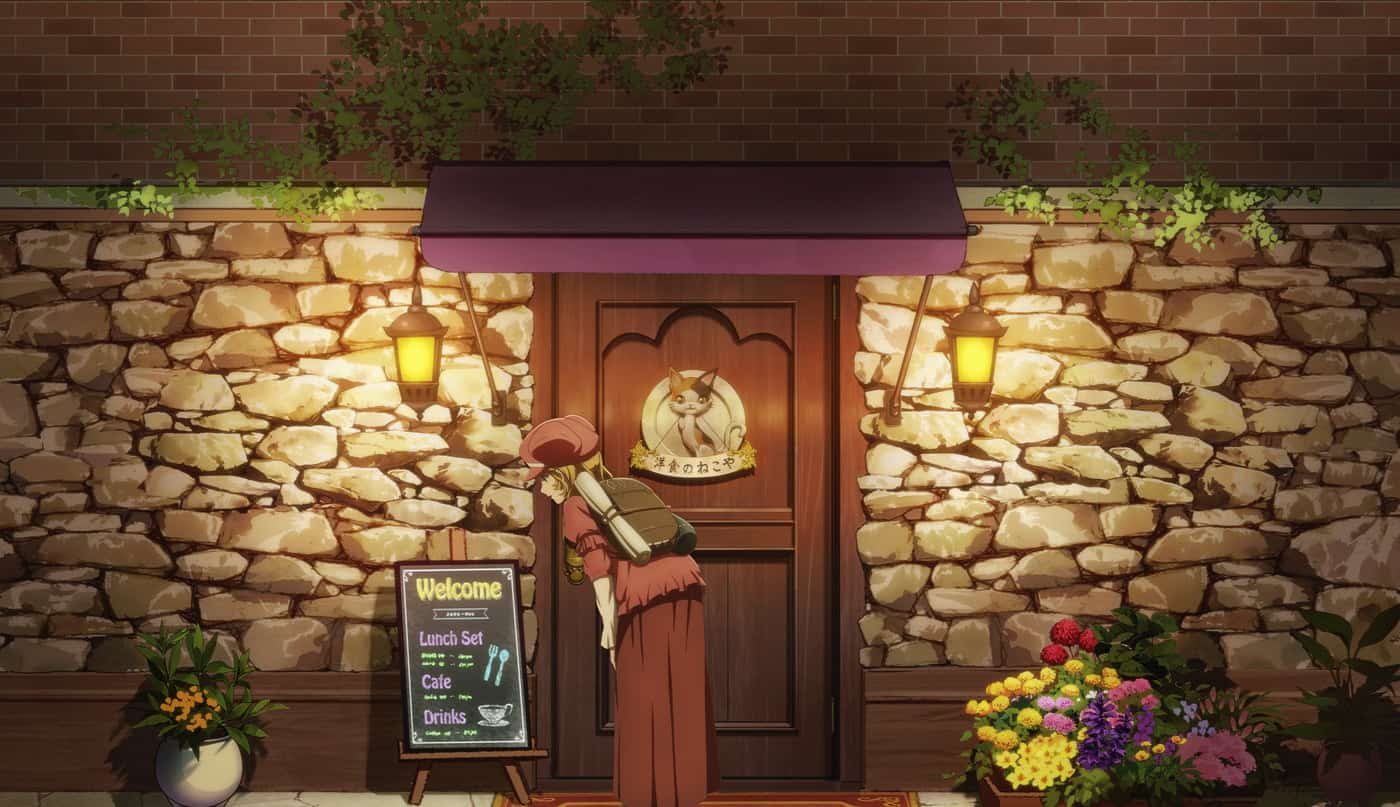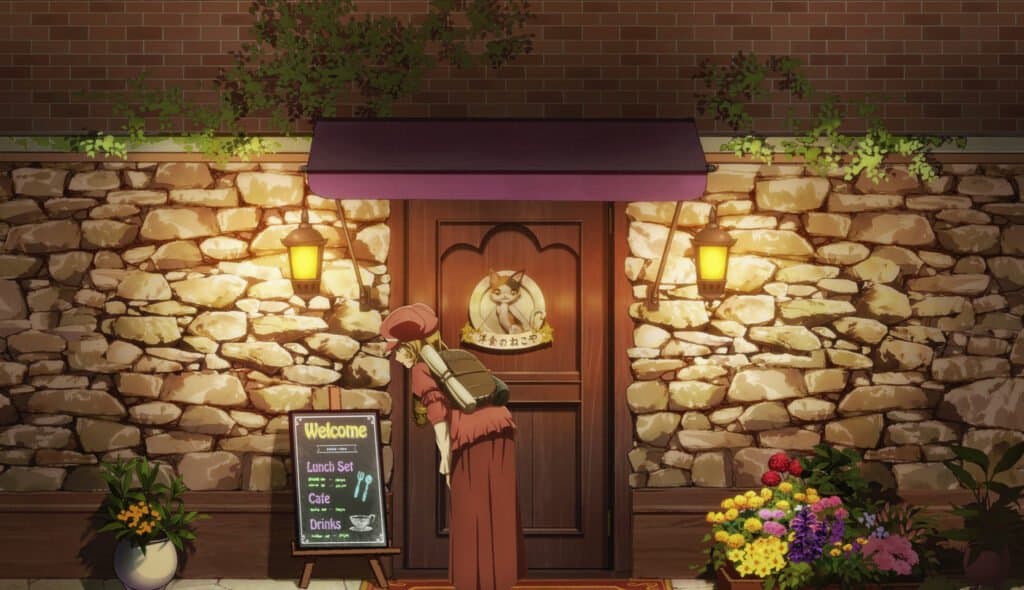 Characters, Cast & Staff of Isekai Shokudou
Characters & Cast
| | | |
| --- | --- | --- |
| CHARACTER | CAST | OTHER WORKS |
| Shopkeeper | Junichi Suwabe | Bonten (Amatsuki) |
| Aletta | Sumire Uesaka | Fubuki (KanColle) |
| Kuro | Saori Onishi | Madoka Amano (Active Raid) |
Production Team
| | | |
| --- | --- | --- |
| POSITION | STAFF | OTHER WORKS |
| Director | Masato Jinbo | Azur Lane: Bisoku Zenshin |
| Character Designer | Yasukazu Shoji | Go-Go Tamagotchi! |
Isekai Shokudou Action
A special place is hidden in a corner in the underground of the shopping district: behind the door decorated with a cat, the Western Cuisine Nekoya has been conjuring its delicacies for businessmen who need a break during the week for 70 years.
But on Saturday, guests of a different nature are served here: on this day, the inhabitants of a parallel world come together, who want to enjoy the exotic charm of this "restaurant in another world". Here the beings of another dimension meet the inhabitants of our world and they are all connected by truly delicious food.