The Demon Girl Next Door or Machikado Mazoku is an anime based on a four-panel manga series written by Izumo Ito. The popular anime with a whole twist on the magical girl trope and demon girls, the anime adaptation is getting a sequel!
The Demon Girl Next Door Season 2 Release Date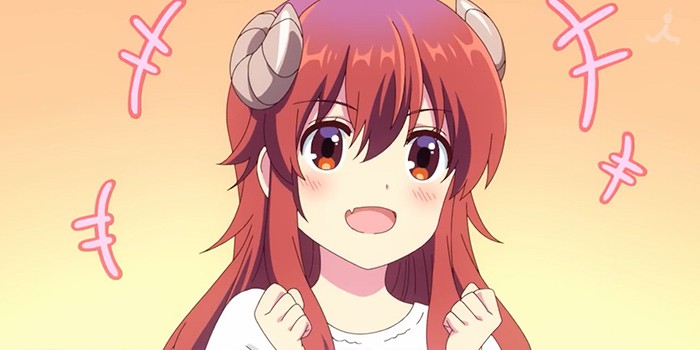 A new visual has recently been released on the official website of the upcoming series Machikado Mazoku, which you can watch below. It was also announced that the anime will be broadcast on Japanese television in April 2022.
The anime (Kiss Him Not Me Season 2) is created in Studio J.C. Staff (How a Realist Hero Rebuilt the Kingdom, Maid-Sama, DanMachi, Golden Time, Toradora, Prison School, Combatants Will Be Dispatched, The Duke of Death and His Maid), directed by Hiroaki Sakurai ("The Disastrous Life of Saiki K."). Keiichirou is the script's supervisor, while Mai Otsuka is responsible for the character's design.
The opening song entitled "Machi Kado Tangent" is by shami momo (Konomi Kohara and Akari Kito), while the ending "Yoi Machi Cantare" is sung by "Koro Machi Kado" (Kohara, Kito, Minami Takahashi and Tomoyo Takayanagi).
Izumo Ito launched the manga in June 2014 in the "Manga Time Kirara Carat" magazine. Houbunsha has published four volumes in Japan. The series is not available in this country.
Machikado Mazoku Season 2 Visual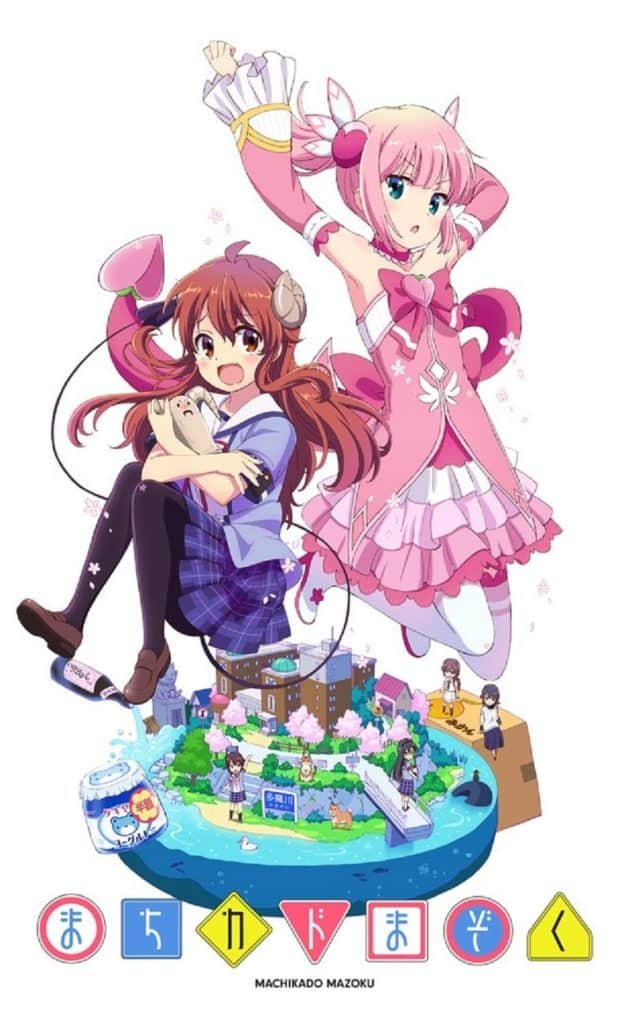 The Demon Girl Next Door Season 2 Promo
The Demon Girl Next Door Season 2 Trailer is not released yet, we will update as soon as the trailer's release.
Characters, Cast & Staff of Machikado Mazoku Season 2
The following will most probably return as the cast and staff members for Machikado Mazoku Season 2:
I. Production Team
| | | |
| --- | --- | --- |
| Position | Staff | Famous Works |
| Director | Sakurai Hiroaki | UFO Baby, Maid-sama |
| Series Composition | Oochi Keiichirou | Hinamatsuri, My Teen Romantic Comedy SNAFU Climax |
| Character Design | Mai Otsuka | Shakugan no Shana, Honey and Clover |
| Studio | J.C.Staff | Golden Time, Toradora |
II. Characters and Cast
| | | |
| --- | --- | --- |
| Character | Voice Actor | Famous Works |
| Yuuko | Kohara Konomi | Kasumi (Asobi Asobase), Kirin (Gakuen Babysitters) |
| Momo | Kitou Akari | Nezuko (Demon Slayer: Kimetsu no Yaiba), Nene (Toilet-bound Hanako-kun) |
| Lilith | Takahashi Minami | Megumi (Shokugeki no Souma), Ojou (Oshiete Galko-chan) |
| Mikan | Takayanagi Tomoya | Mira (Koisuru Asteroid), Hatoma An (Island) |
The Demon Girl Next Door Action
After a strange dream of a mysterious ancestor, high school student Yuuko Yoshida wakes to see that she has grown demonic horns and a tail. Dazed and confused, her mother reveals to her a dark family secret: her family is descended from a Dark Clan that was banished to live powerless and destitute by their mortal enemies, the magical girls of the Light Clan. The only way to lift their ancestry's curse is for Yuuko to find a magical girl, murder her, and splatter her blood all over her ancestor's Demon God statue.
Fortunately for "Shadow Mistress Yuuko," a magical girl saves her from being run over by an oncoming truck. Unfortunately, Momo Chiyoda happens to be Yuuko's classmate at Sakuragaoka High and is much stronger than her in both strength and endurance. Taking pity on her wimpy assailant, the magical girl agrees to train Yuuko and help her unlock her dormant powers. Now, Yuuko must rise up and defeat her generous frenemy to save her family from the terrible grip of poverty.