Log Horizon Season 3: The Japanese broadcaster NHK today announced that the opening of the third season of "log horizon" is entitled "Different" and is contributed by BAND-MAID. The heavy metal band was previously responsible for the ending of "Quiz Tokiko-san".
Log Horizon Season 3 Starts in January 2021
The 12 episodes third season entitled "Log Horizon: Destruction of the Round Table" starts on January 13, 2021, on Japanese television. As in the second season, the DEEN studio (The Seven Deadly Sins, Sorcerous Stabber Orphen: Battle of Kimluck) is responsible for the production. Shinji Ishihara takes over the direction again, while Toshizo Nemoto writes the script and Syouji Masuda returns as a supervisor.
It is not yet clear whether the VoD provider will also include the 25-part first two seasons in the program, which were previously available from the Viewster streaming service, which has since been switched off.
The original light novel was penned by Mamare Tōno and so far consists of a total of eleven printed volumes and 14 web volumes. An English translation of the series is published by Yen Press.
Log Horizon Season 3 Visual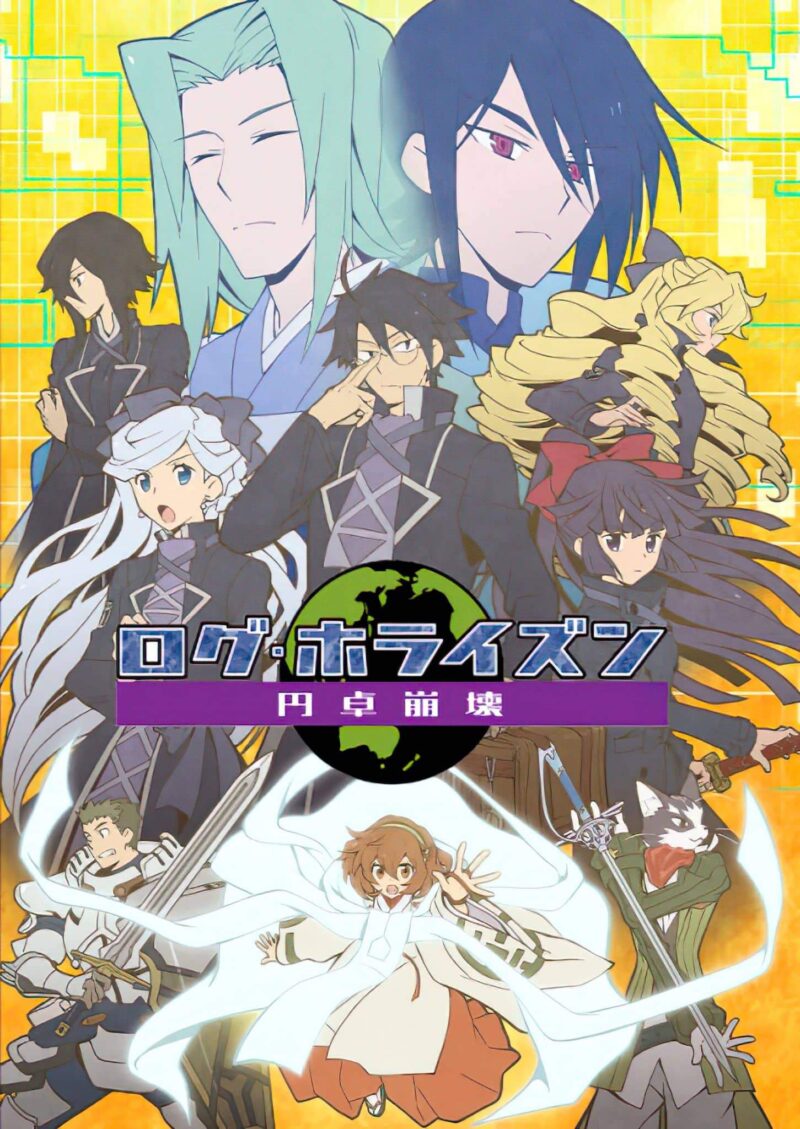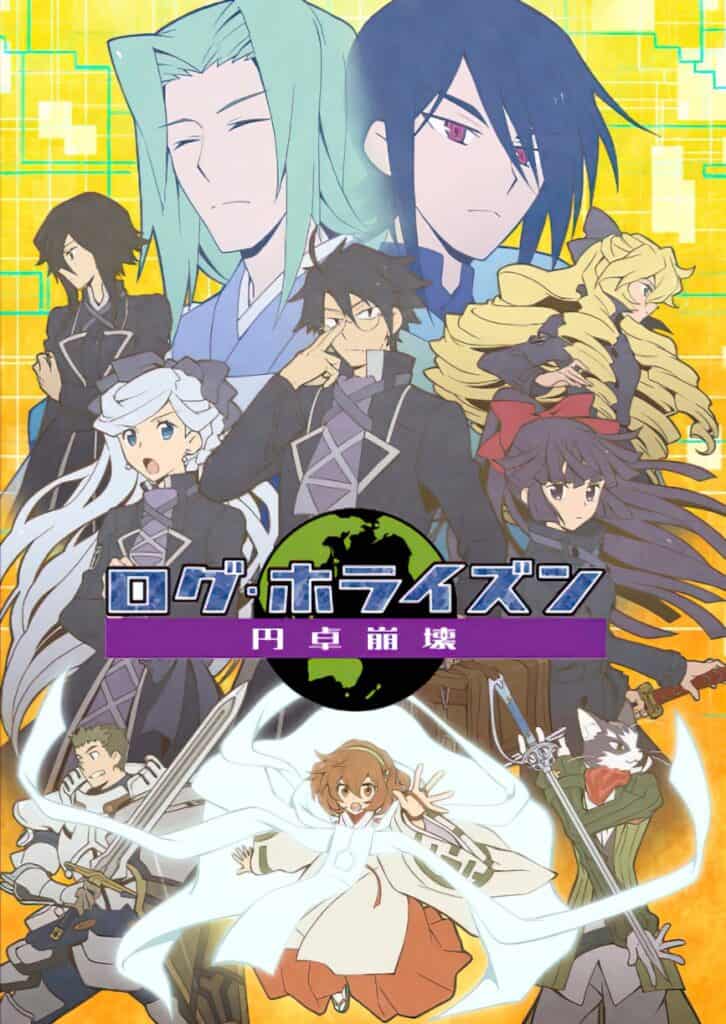 Log Horizon Season 3 Trailer
Cast
| | |
| --- | --- |
| Character | Voice Actor |
| Shiroe | Takuma Terashima |
| Akatsuki | Emiri Katou |
| Naotsugu | Tomoaki Maeno |
| Nyanta | Jouji Nakata |
| Krusty | Takahiro Sakurai |
| Kode, Rundellhous | Tetsuya Kakihara |
| Tetora | Yukiyo Fujii |
Production Team
| | |
| --- | --- |
| Director | Shinji Ishihira |
| Studio | Studio Deen |
| Original Creator | Mamare Touno |
| Sound Director | Shouji Hata |
| Music | Yasuharu Takanashi |
Action
Suddenly 30,000 gamers are being whisked away from their everyday lives into the world of the popular MMORPG Elder Tale – and can no longer log out. Among them is the socially awkward college student Shiroe, whose confusion and shock lingers for only a moment before, as a veteran of the game, he immediately wants to explore the limits of his new reality.
Shiroe has to learn to live in this new world, to lead others and to negotiate with the "natives", also known as NPC, in order to bring stability to the virtual city of Akihabara. He is accompanied by his unhappy friend Naotsugu, who has logged back in for the first time in years, and Akatsuki, a petite but fierce assassin whom Shiroe describes as a master.