Pixar's movie Onward successfully received praises and positive reviews from critics, and fans are looking forward to the sequel, Onward 2.
Onward follows the story of two teenage elf brothers, Ian Lightfoot and Barley Lightfoot, who try to bring their late father back to life for 24 hours by using a spell. Unfortunately the spell is incomplete, so they can only see the bottom half of their father's body. They are in a race to fix the spell so that they can see their dad once again, before the 24 hours is up.
Onward tells us about the strong bond between siblings, father and sons, and our willingness to do anything for our family.
If I had to choose one word to describe this animated movie, that would be: heartwarming. The ending of Onward is so touching that it will make you shed a tear. No wonder people love this movie so much and waiting for the Onward 2.
Pixar released Onward in March 2020, and it has won 3 awards and nominated in 65 awards, including Best Animated Feature Film in Oscar.
IMDB gives Onward 7.4 out of 10 scores, while Rotten Tomatoes gives it 88% critics review and 95% audience scores.
Onward is the combination of magic and love. And fans are dying to know whether its beautiful story will continue in Onward 2.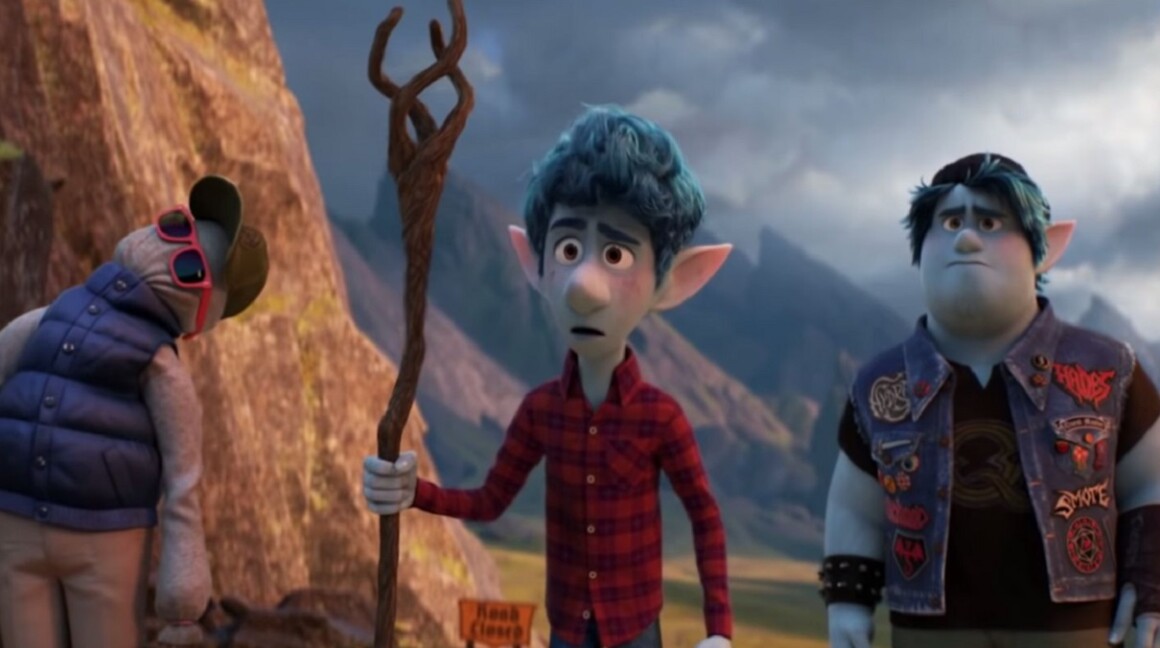 Is Onward 2 Happening?
Pixar is known for its original stories and most of its movies just stand alone and do not have any sequel. That includes Up, Ratatouille, Inside Out, Wall-E, and many more. But Pixar also broke that tradition by making sequels, for example The Incredibles, Toy Story, and Cars.
So there is still a huge possibility of Onward 2, since the creators are open to it as well.
But even if there is Onward 2, that most likely will not happen anytime soon. Pixar always releases its sequel years after the first movie is out. Toy Story 1 was released in 1995, followed by Toy Story 2 four years later in 1999, Toy Story 3 was out 11 years later in 2010, and Toy Story 4 (Barbie) nine years later in 2019.
The Incredibles and Incredibles 2 also have 14 years gap, while Finding Nemo and Finding Dory have 13 years gap. So really, even if the possibility is there, do not hold your breath hoping that Onward 2 will release in the near future.
Onward 2: Possible Plot
So let's assume that there will be Onward 2, what the story will be?
It's not easy to predict where the story would go in the adventurous Onward universe. But since Onward is full of traditional, mystical, fantasy like elves, mermaids, dwarfs, and gnomes, those creatures can have a major role or story in Onward 2.
And since in the first movie of Onward Ian Lightfoot is gathering his magical power, Onward 2 can see the follow-up of Ian having this wizarding power. The next movie can focus on whether Ian will be able to control the power or just give up with it.
Onward 2 can also see the two brothers growing up (just like Toy Story franchise), and maybe pictures Barley that has to move to college.
Whatever it is, Onward has so much potential to explore. And since this movie is based on the director Dan Scanlon's relationship with his older brother, it can be expected that the next story will also come from his real-life experiences.
The Cast in Onward 2
When (and if) Onward 2 is released, most likely the voice casts will be the same as the first movie.
Onward is full of famous and brilliant actors/actresses. That includes Tom Holland as Ian Lightfoot, Chris Pratt as Barley Lightfoot, Julia Louis-Dreyfus as Laurel Lightfoot, and Octavia Spencer as Corey.
There are supporting voice casts as well, such as Mel Rodriguez as Colt Bronco, Kyle Bornheimer as Wilden Lightfoot, Lena Waithe as Specter, and more.
If you haven't watched Onward, I highly recommend you to see this one, as for me it is one of the best Pixar's animated film. Stream it now on Disney+.