The multiverse is real, and it's finally here. The second trailer of Spider-Man: No Way Home has raised much anticipation and excitement The much awaited second trailer has answered all but one of the many questions of fans- that whether the MCU's Peter Parker would cross paths with the Spider-Men of the previous franchises. Whether it happens or not, Spider-Man: No Way Home is bound to be the biggest action movie of this year and probably the most hyped one since Avengers: Endgame.
Spider-Man: No Way Home officially introduces the beginning of the multiverse adventure of the MCU characters, which had been foreshadowed in the WandaVision and Loki series. One of the biggest reasons for the excitement for the movie is the much speculated return of Toby Maguire's and Andrew Garfield's versions of Spider-Man.
Although the reports surrounding such a plotline have been constantly teased, denied and tied in secrecy by Sony and Marvel, the second trailer was expected to be the big reveal. But it seems the studios have something much bigger for the fans and it would be most worth it to catch it in the theatres itself.
The trailer introduced more villains than what was shown in the first one, with which the arrival of the Sinister Six is confirmed. Doctor Octopus, Green Goblin, Electro, Sandman and Lizard all make their appearance, swearing vengeance on their forever for Spider-Man. The sixth villain remains to be a mystery though.
Spider-Man: No Way Home Trailer Explained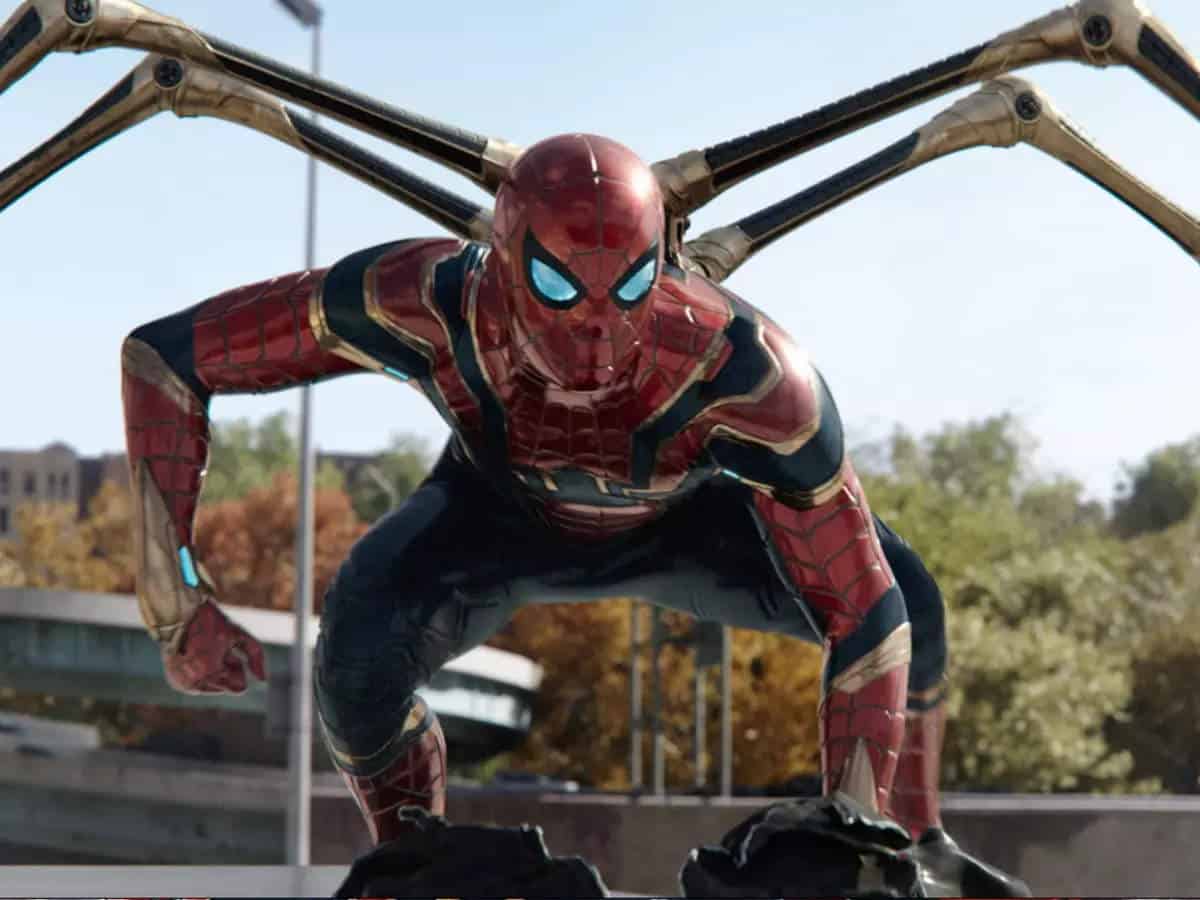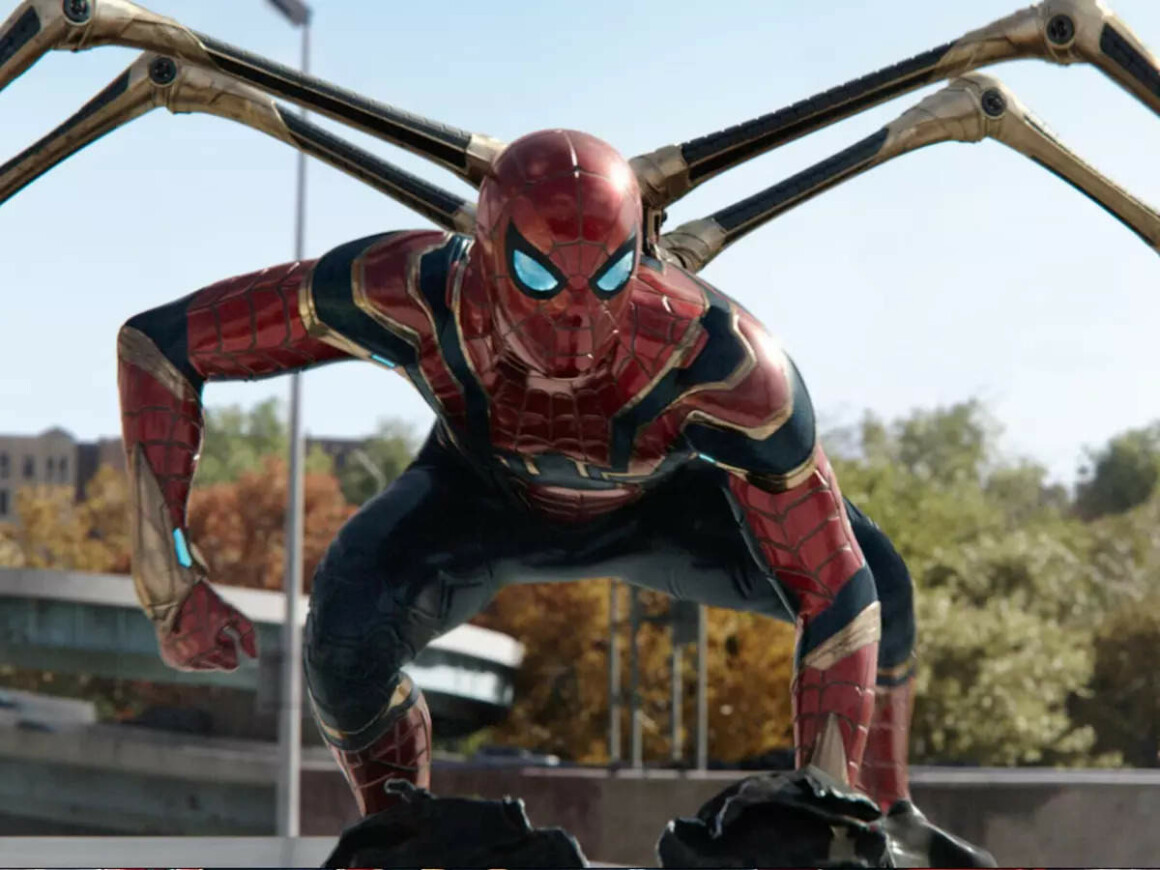 The second trailer takes a deeper focus into the consequences of the botched spell cast by Doctor Strange. Although Peter's chatter is what sent the spell sideways in the first place, Doctor Strange is equally to be blamed too, since he went on to cast it in spite of the much more experienced Wong asking him not to.
The botched spell causes various villains of Spider-Man from other franchises to enter the MCU, wreaking havoc to the city and Peter now has to deal with them all alone. The trailer goes on to fully introduce other villains apart from Doctor Octopus. With more destruction unleashed, Doctor Strange and Doc Ock reveal to Peter that it is the villains' fate to die fighting Spider-Man in their respective universes, to which Peter hesitantly agrees before snatching a box from Strange.
As Spider-Man faces off the villains, the ensuing battle causes Mary Jane to fall off a building, and Peter leaps and extends his arms to catch a hold on her.
The trailer ends with Strange trying to but failing in supposedly preventing the multiverse from opening.
Exciting Reveals And Easter Eggs
Although the trailer didn't exactly confirm the Spider-Men from various franchises joining forces, there are enough subtle hints and bad edits that do so too. In order to gain an idea surrounding the upcoming developments, here are the exciting character reveals, easter eggs and various other details that we found in the trailer.
Character Reveals

Doctor Octopus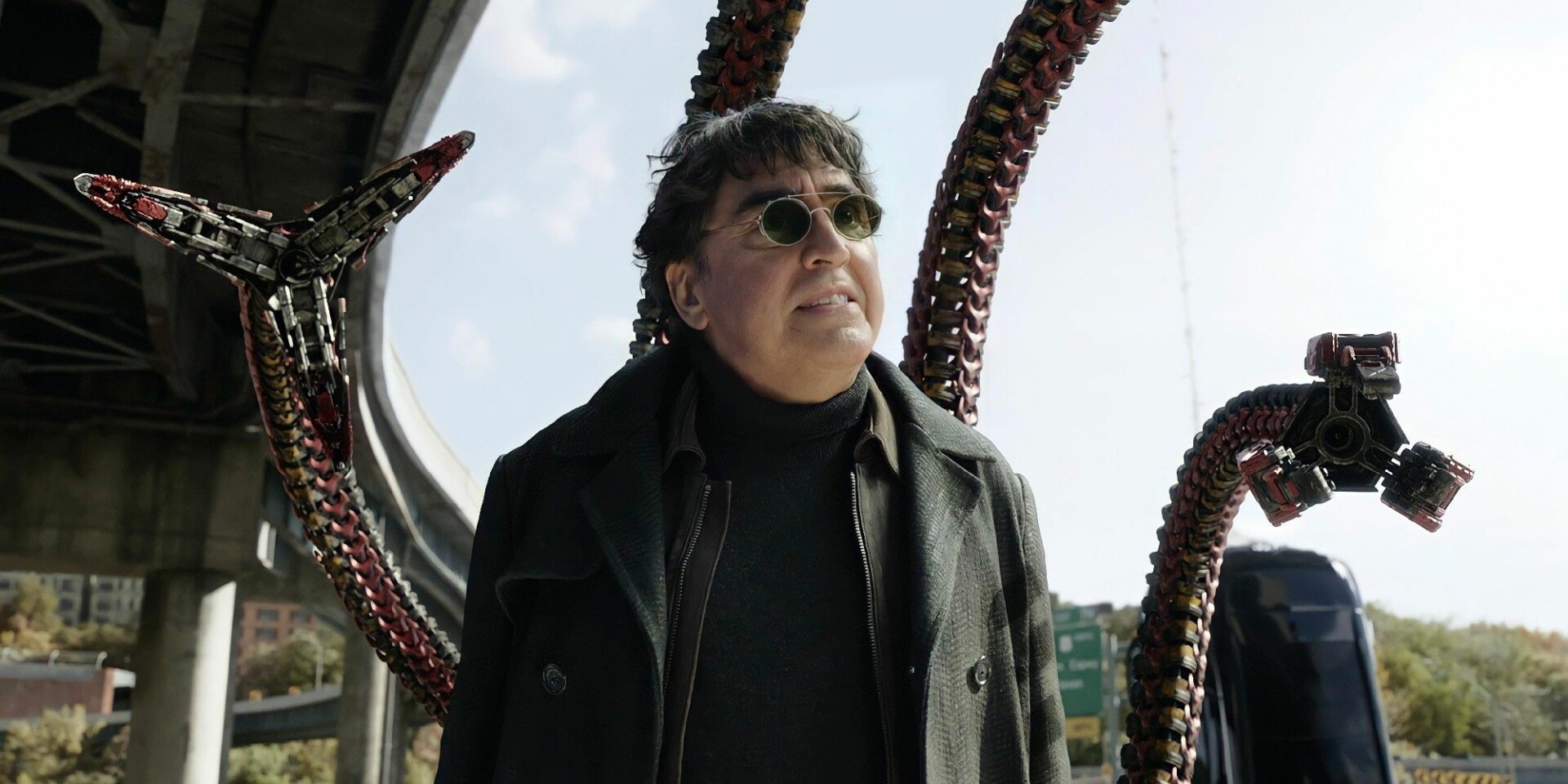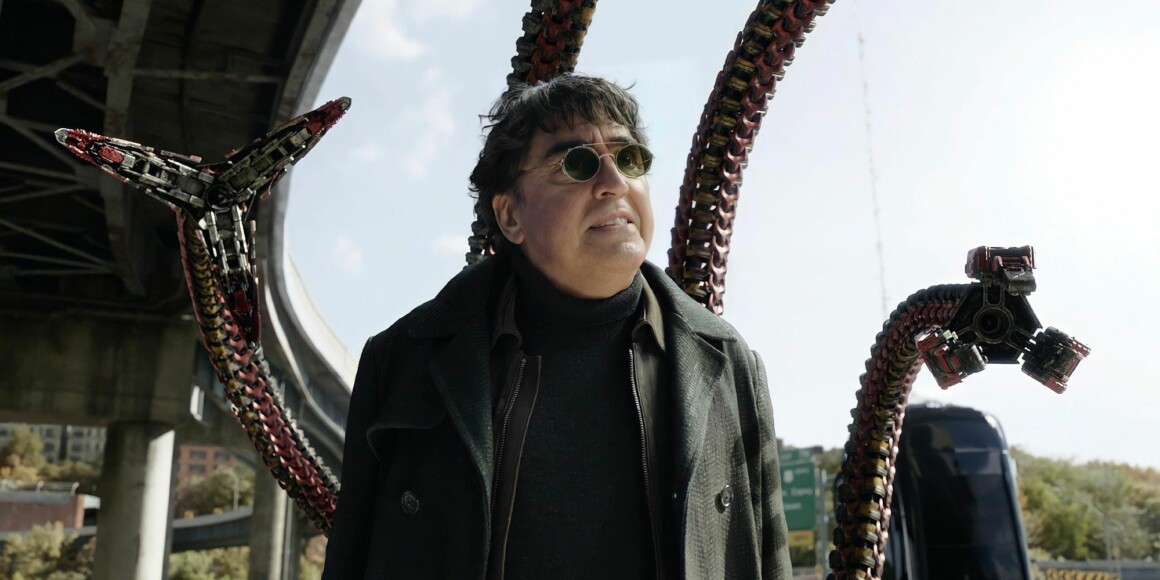 Doc Ock/Otto Octavius' reveal in the first trailer was a shocking one for the fans. In the latest trailer, he in turn was equally shocked when he found that he is not fighting the Peter Parker from his universe.
In the following sequences, it seems that Otto is more so trying to help Peter and Strange in their quest to solve the problems ensuing from the multiverse opening. But a new upgrade that was quite visible Doc Ock's metallic arms were those unique red and gold Iron-Man colours, as opposed to the black ones in Spider-Man 2. And he even seems to be absorbing the nanobots from Spidey's suit into his arms.
A possible explanation is that Otto could have upgraded his arms after entering the MCU from some ill gotten Stark Technology. And since Iron-Man's suit in Endgame also worked on nanotechnology, this could be a reason why his new arms are able to somehow hack into spidey's suit and absorb the nanobots.
It could also be a nod to the Armor War series announced by Marvel Studios, wherein in the original comics, Tony Stark realises that his tech is being stolen and being used to arm the armoured villains in the Marvel Universe.
Green Goblin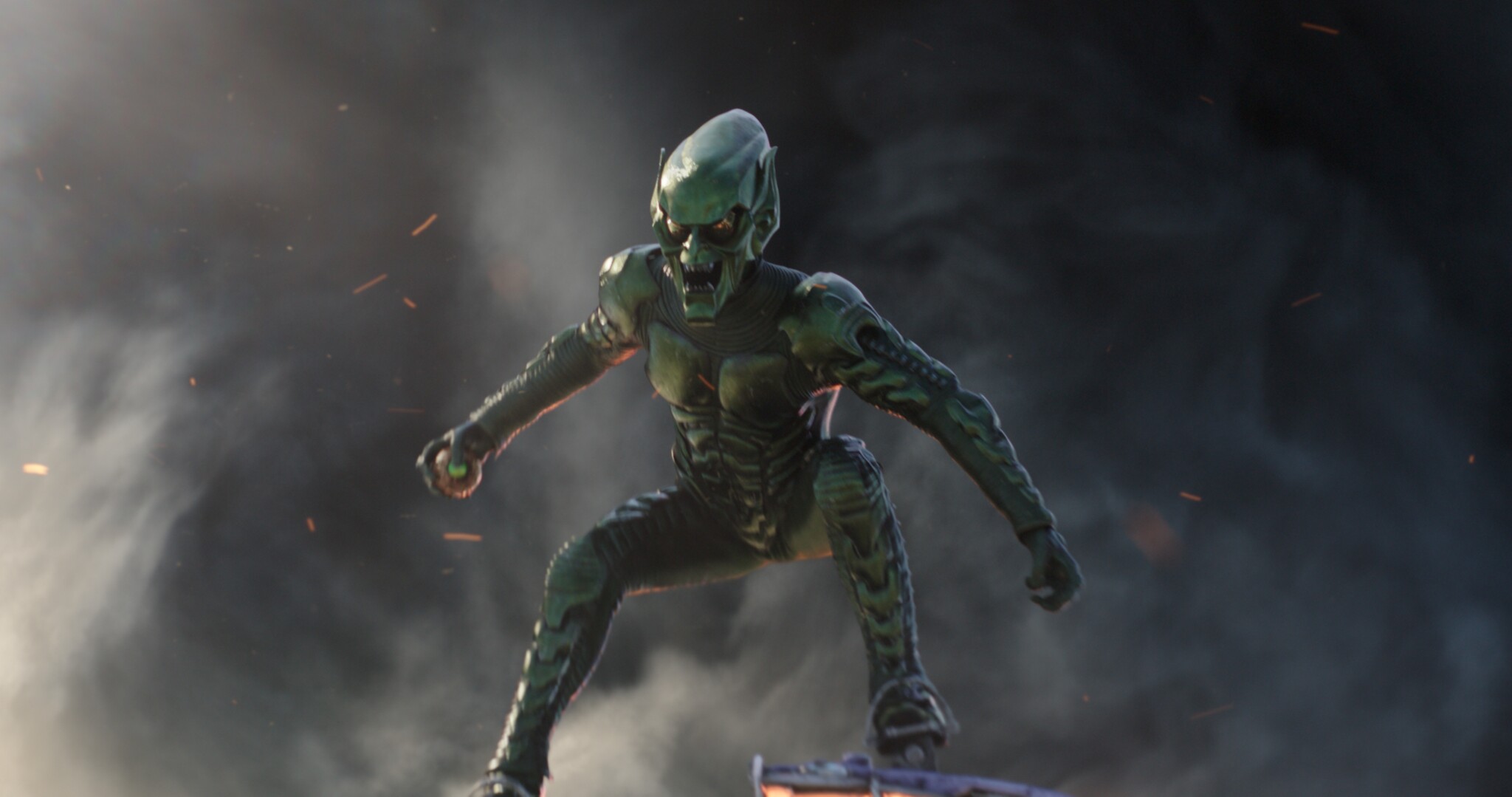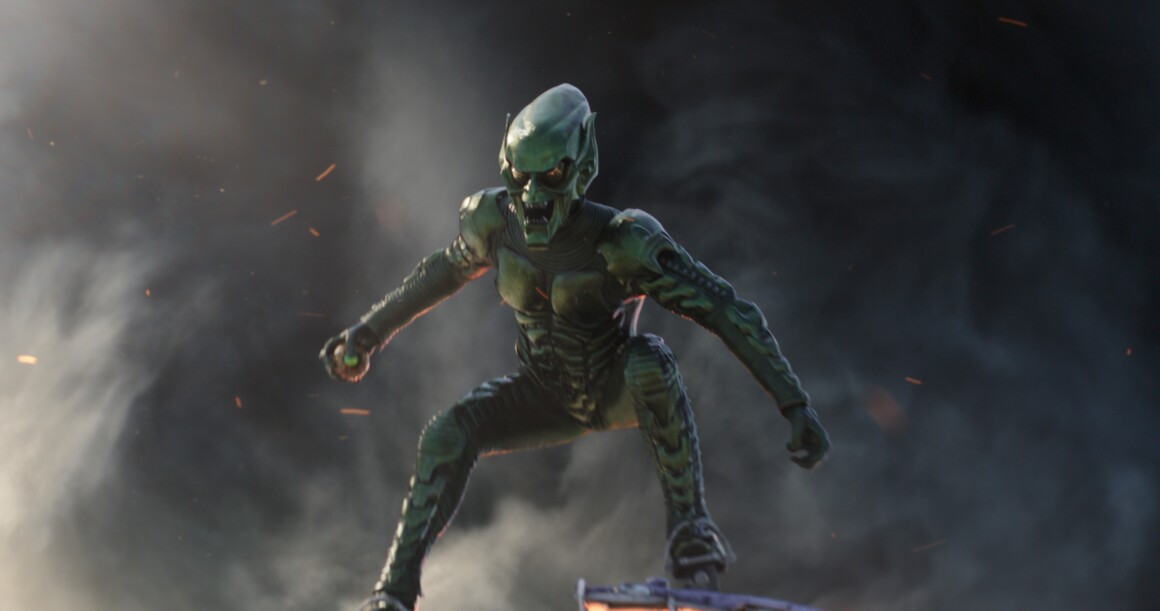 The menacing and scary Green Goblin is back and his initial suit does not have much changes from that of Spider-Man. But in a following clip, we catch a glimpse of a Goblin with only goggles and no mask and in a glider. Although it is tough to not think that this could be James Franco's New Goblin from Spider-Man 3 or Dane DeHaan's Green Goblin from The Amazing Spider-Man 2, a closer look would confirm that it is indeed Defoe's character. Even then, it would be pretty exciting if we're proved wrong.
Electro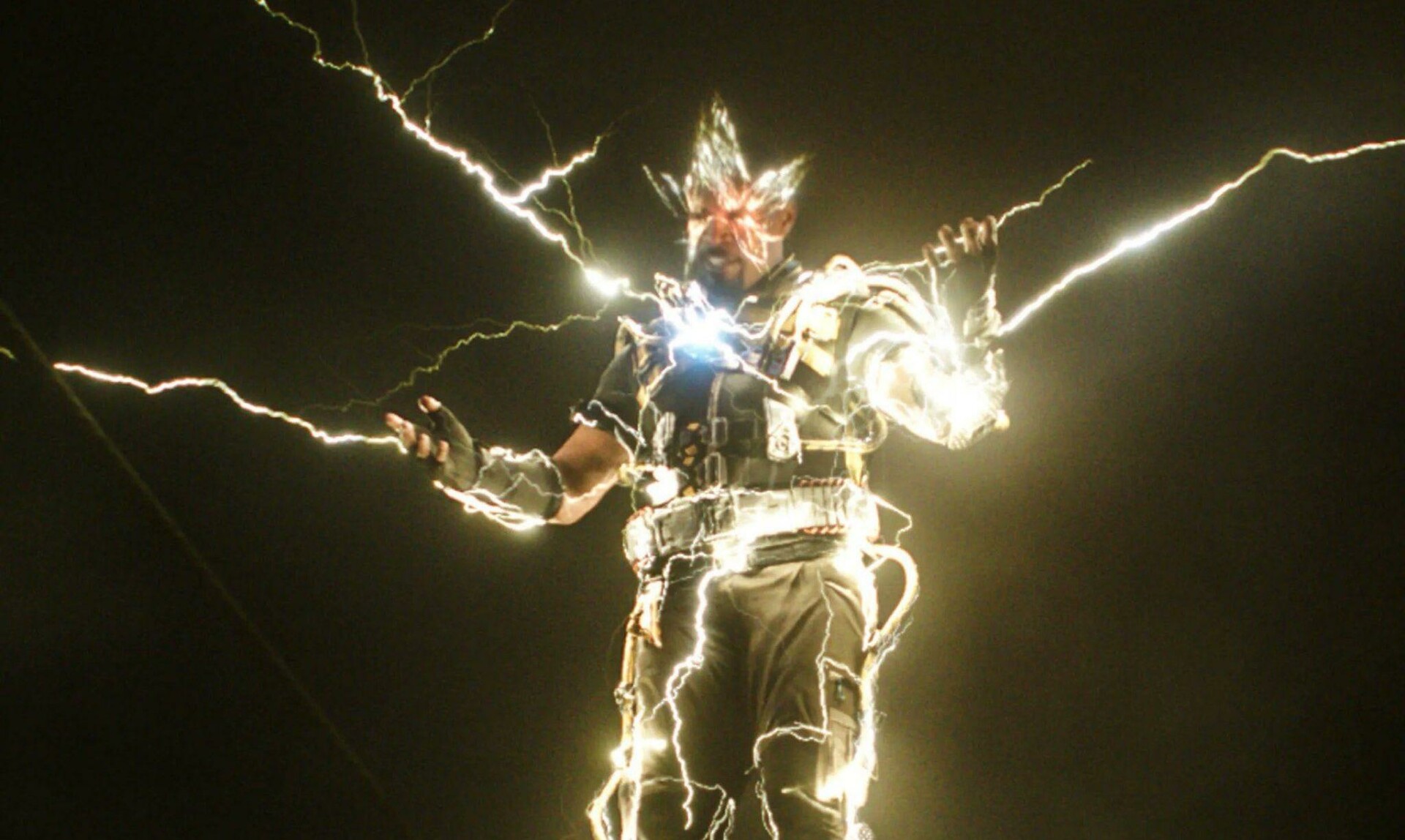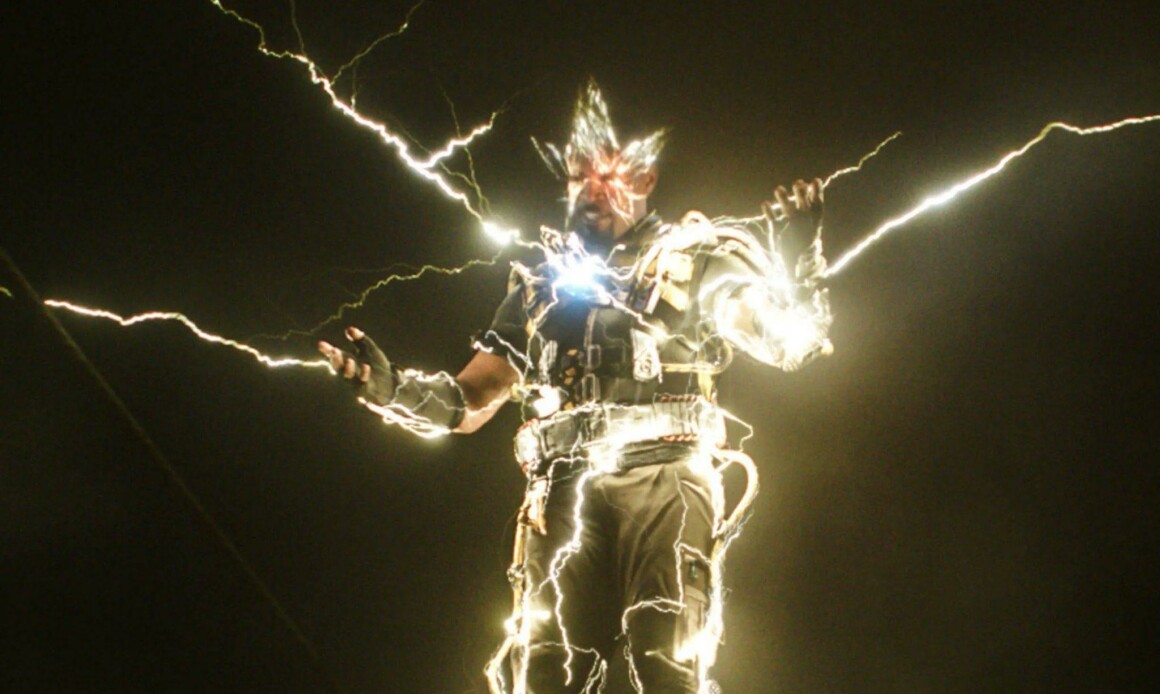 Electro seems to have got a makeover, with yellow electric bolts as opposed to the blue ones in The Amazing Spider-Man 2. He has also got a new suit which is more comic accurate, especially with the spark mask design on his face when the electric bolts flare. He also has a circular device on his chest, which very much resembles the arc reactor which Tony had. This only adds more strength to the stolen Stark Technology used by villains theory.
Sandman and Lizard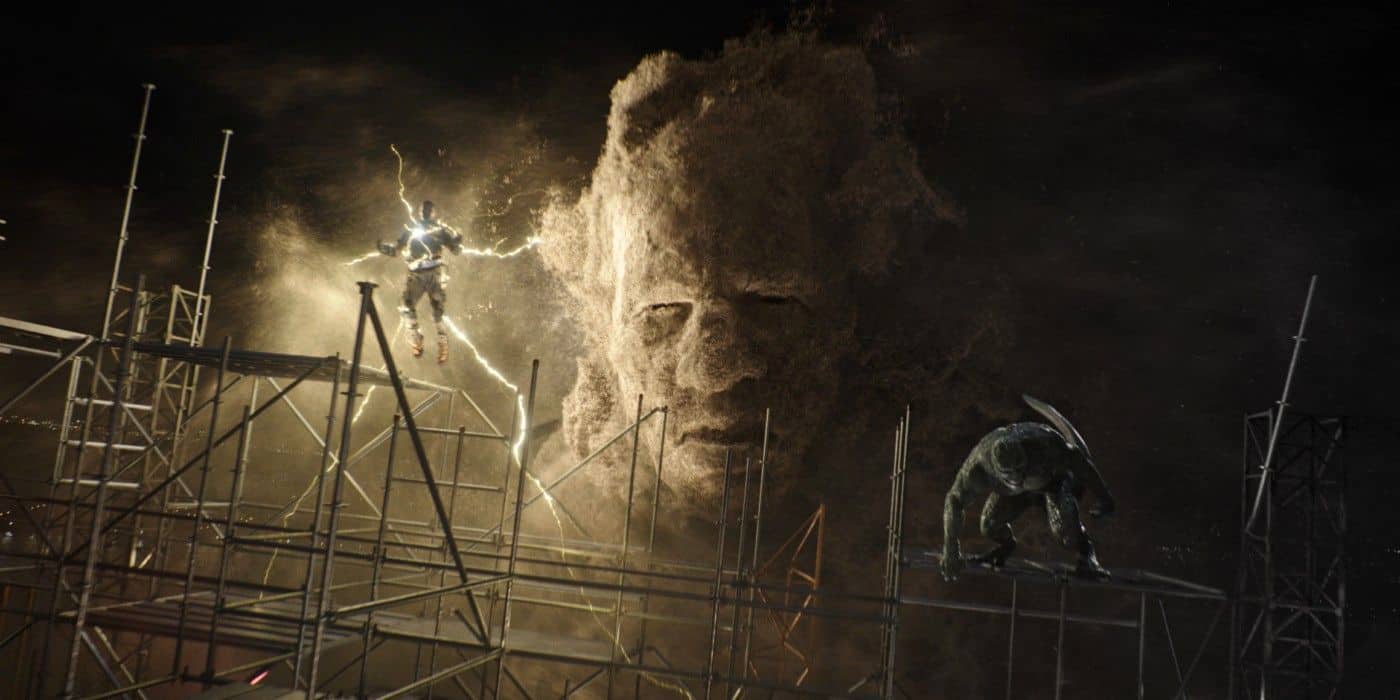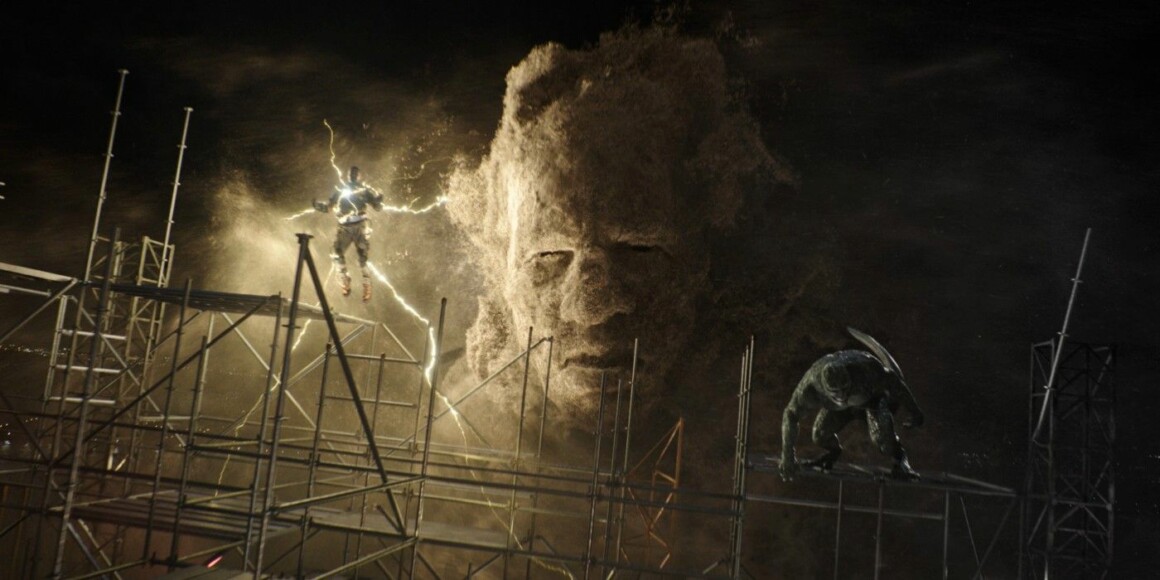 These two villains do not die in their universes, as compared to the other. Peter Parker forgives Sandman for Uncle Ben's death in Spider-Man 3 and Dr. Curtis Connors is put in jail in The Amazing Spider Man 2 following a reversal of the lizard mutation, after which Connors expresses regret in what he did. Therefore, even though both these villains do not have a reason to face Spidey again, why they would do it is to be seen for ourselves.
Other Reveals
Black And Gold Suit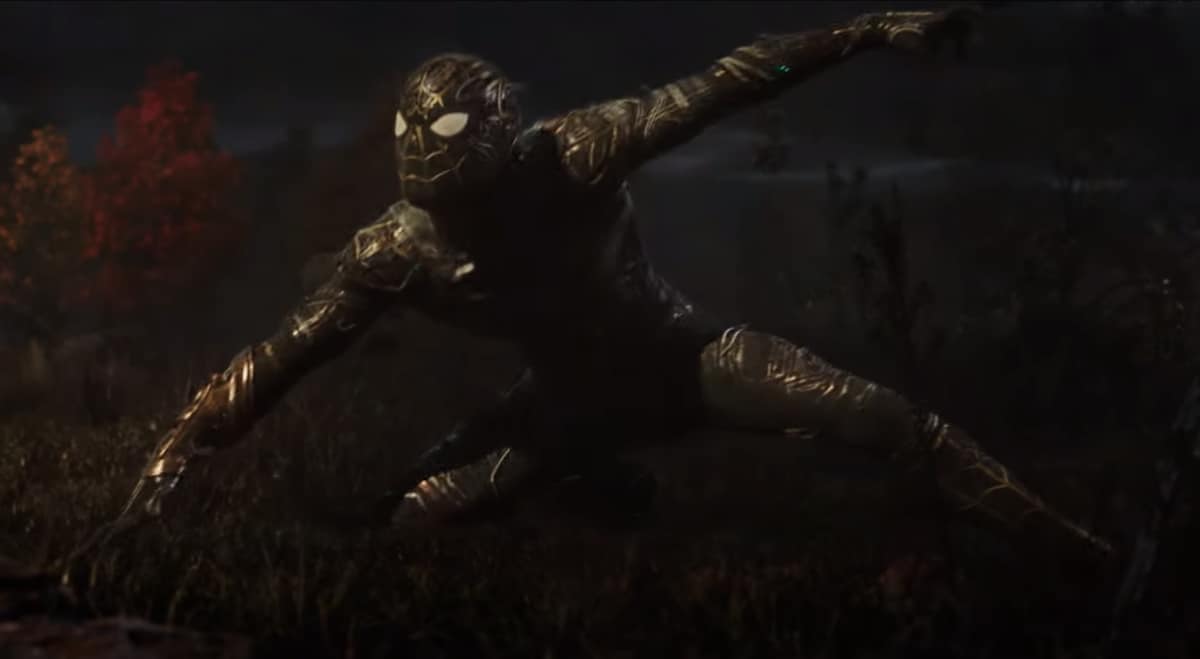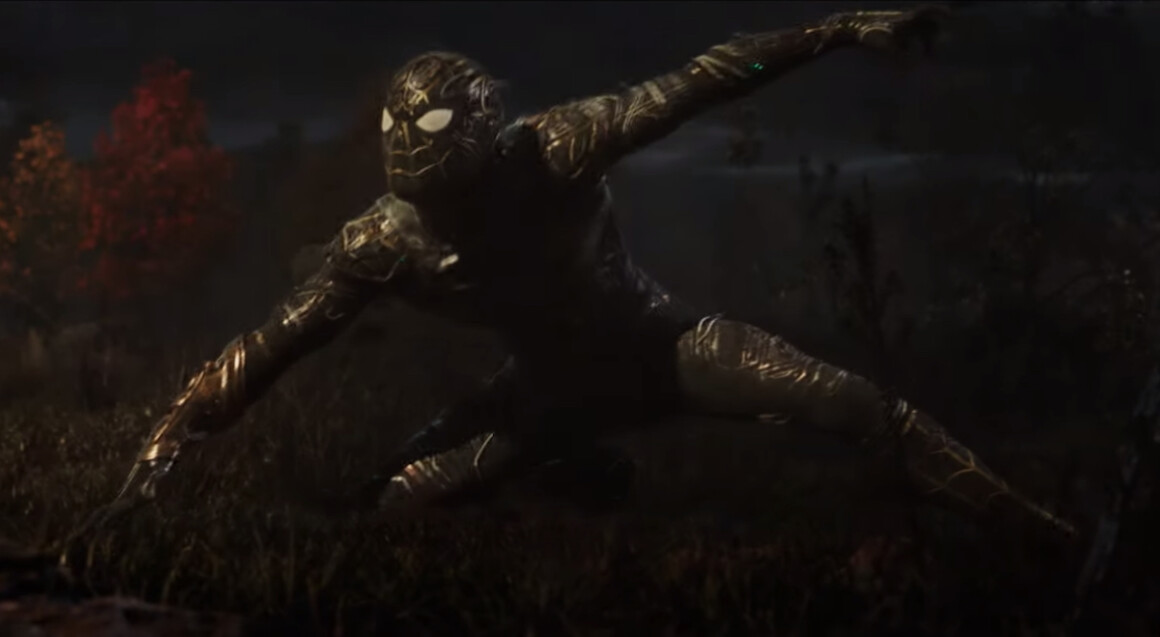 During a fight scene snippet with Electro, Spider-Man is revealed to be wearing a black and gold suit. Although it looks super cool, the suit is quite a mess, with wires hanging out, duct tape sticking on, and we can even see MJ and Ned on a smartphone that is taped to his chest.
He could probably be on a mission to capture Electro, and therefore could have used a different suit that is more resistant to high voltage than the Iron-Spider one, or could have even turned it inside out, which explains the loose wires.
While donning the suit, Peter also seems to be having a device on his wrist which conjures the magic rings used by Doctor Strange. It could have been given to him by Strange so as to help Peter snare villains such as Electro.
"You're Not Peter Parker"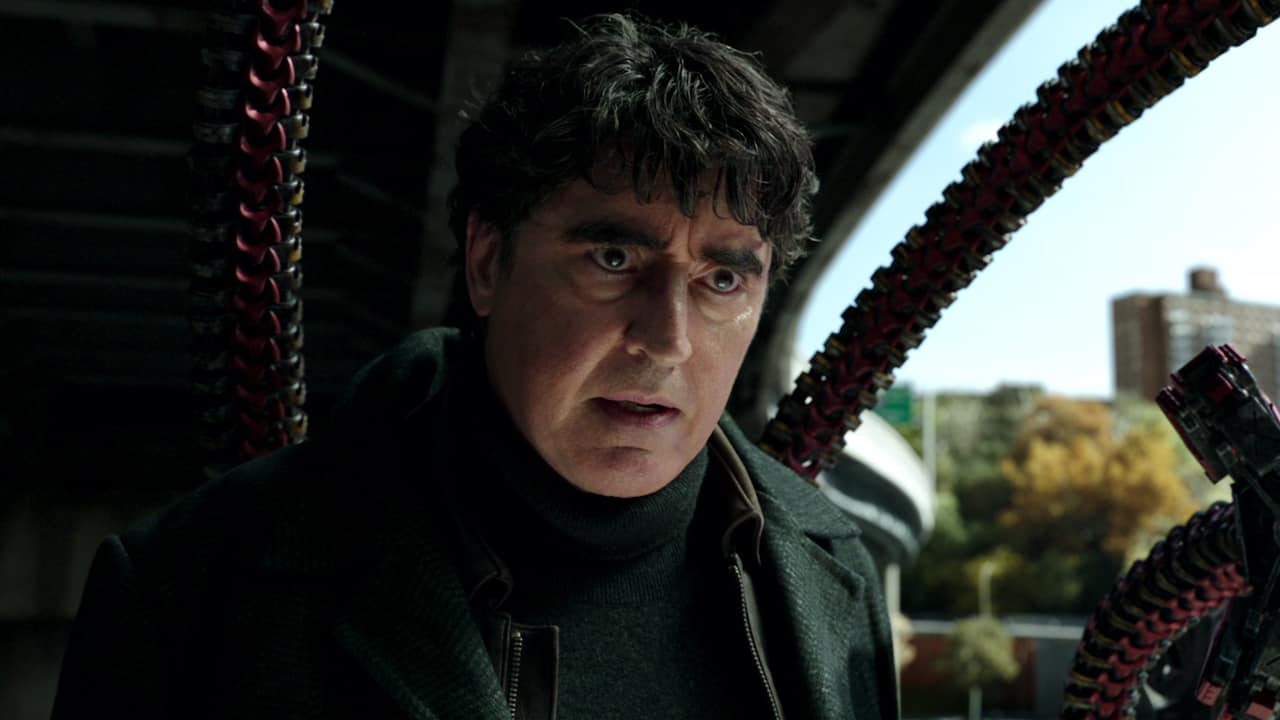 Doc Ock says this line when Spidey's face is revealed to be that of the MCU Peter Parker, and not the one from his own universe. Now this also confirms that Tobey Maguire's Spiderman exists somewhere in the merged Spider-verse and it only makes his appearance more possible.
Captain America's Shield Structure On Lady Liberty
In a clip of the remodelling of the Statue of Liberty, an illuminated massive shield structure of Captain America is seen. There is also a banner underneath, which reads "LADY LIBERTY THE NEWEST AVENGER". It seems as if the city council has erected it as a sign of the victory of the avengers.
When Captain America iconically stood up alone against Thanos' army in Endgame, it was only moments before the portals opened with all the avengers pouring in. So this could also be a further hint at the help that Spider-Man is going to get from his counterparts from the other franchises.
The Mysterious Box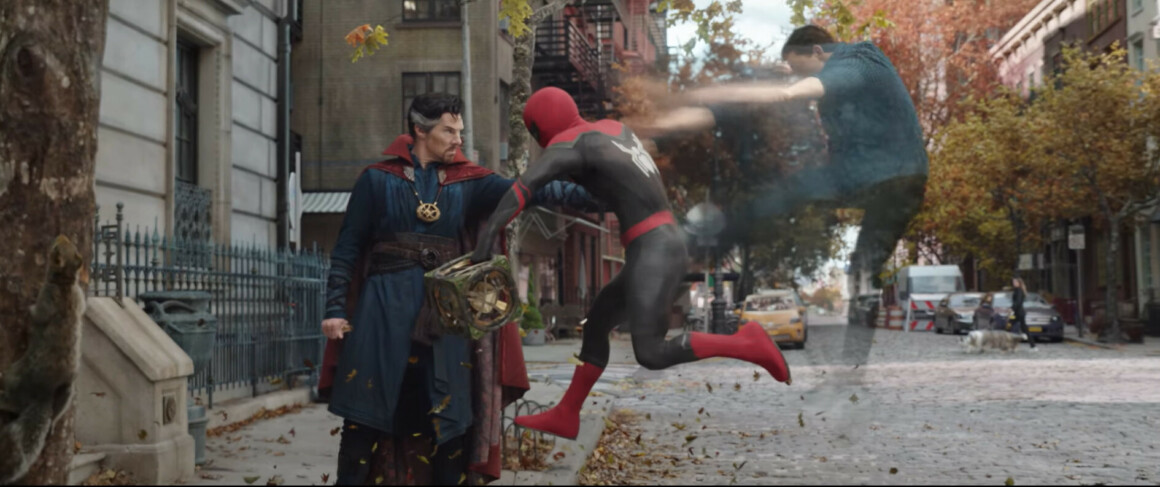 Peter Parker snatches a box from Doctor Strange following his stance that the villains' fate is to die fighting Spider-Man in their universes. The box could be some kind of a device or a prison that could be holding the newly emerged villains. Or it could at least be an artefact with a mechanism which could be used to send them back to their universes.
Peter would have snatched it because he did not want the villains to be sent back to their certain deaths, especially after the death of Mysterio, and that he may not have wanted more villains' blood on his hands.
Facing The Villains Singlehandedly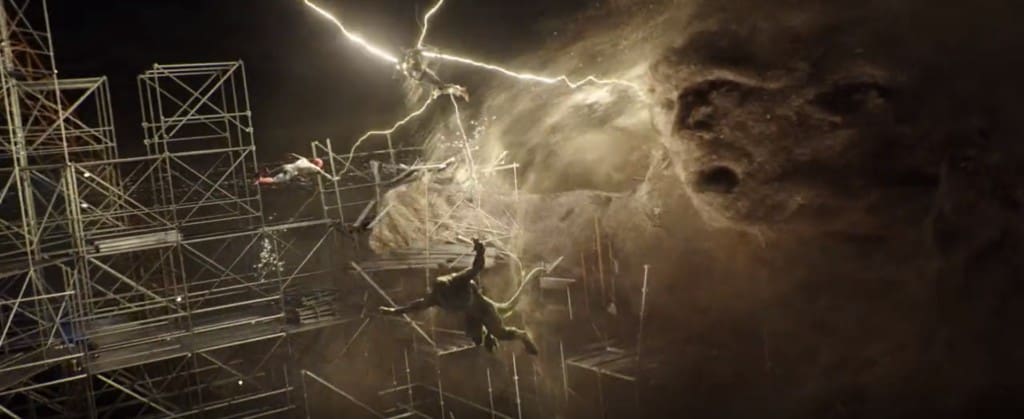 Towards the end of the trailer, we catch Spider-Man facing a dangerous lineup of Electro, Sandman and Lizard. Now there is reason to think that this is a scene where a good amount of details have been edited for the sake of suspense. In a Brazilian version of the trailer, we can see the lizard suddenly recoiling and turning back as if it got punched even though there is no one behind it. Adding further suspicion is the villains' angle of view. Electro and Lizards seem to be looking at someone above and below MCU's Spider-Man respectively, and that someone has been scraped out. Another evidence of the Spider-Men joining forces.
The Hand That Grabs MJ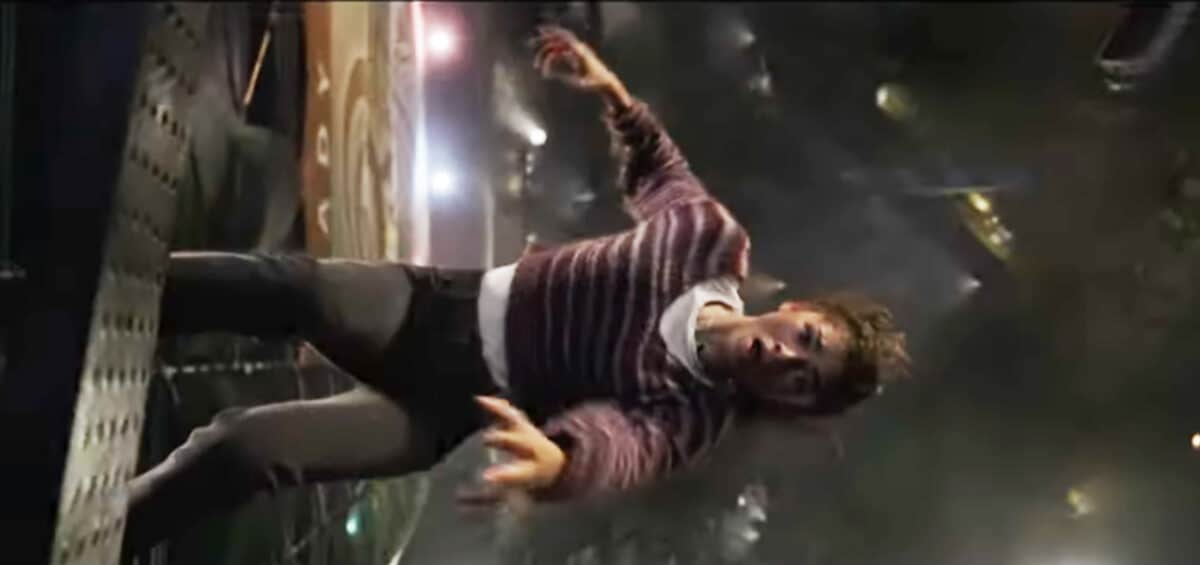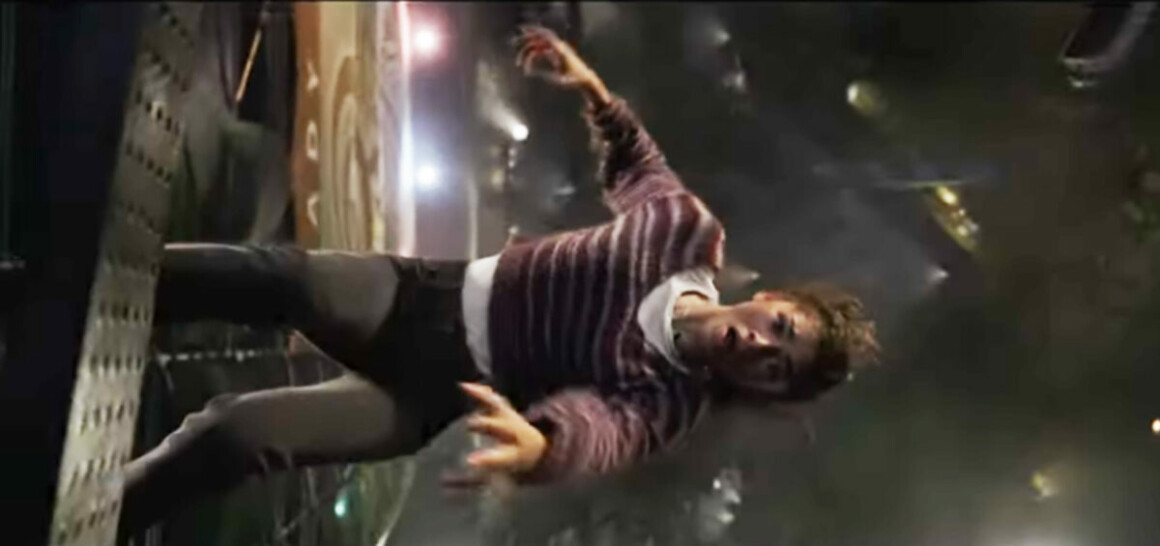 This could be the most exciting prediction from the trailer. When the giant Captain America shield goes crashing down the scaffolding, MJ loses her grip and is thrown off the building. It is pretty obvious that the lovers of Peter Parker are doomed to be in dangerous situations atop buildings that are crashing, since both the previous Spider-Man franchises had these events. But the most heartbreaking was the death of Gwen Stacy in The Amazing Spider-Man 2, where she dies as a result of a whiplash when Peter's web shot grabs her as soon as she is about to hit the ground.
Although Peter jumps to save MJ in the fall, which mirror's Gwen's fall, it is not revealed as to who's hand eventually goes on to grab her. Fans have been going wild with the prediction that this could be Andrew Garfield's introduction moment, as being able to save MJ could be a redeeming and healing moment for what he went through in his universe.
Spider-Man: No Way Home releases exclusively in theatres on December 17.