One of the scariest aspects of Harry Potter's arch nemesis, Lord Voldemort, is his unnatural appearance. but you might be wondering, how did the Dark Lord lose his nose? When Harry Potter fans think of Lord Voldemort, they picture a terrifying serpent figure with deathly pale skin, rough rakes, cat-like eyes, and a barely-there nose with only slits for nostrils. In other words, the man who drank unicorn blood while possessing Professor Quirinus Quirrell's body and had been trying to kill poor Harry Potter since he was a baby – THAT Lord Voldemort.
It's never been definitively explained why he has this appearance, but it can be assumed that it stems from his almost-successful attempt to split his soul as well as his notorious relationship with snakes (including his very close reptile counterpart, Nagini).
Voldemort has no nose because his physical appearance changes as he digs deeper and deeper into black magic. It makes his face more serpentine-like, turning his nose into two snake-like slits.
Speaking of his snake-like appearance, people made various theories about it. but it was widely accepted that as he dug deeper into the dark magic realm, his characteristics changed in accordance to his terrifying soul.
Some theories say he lost his body experimenting with black magic. Therefore, he created his own body. Some say it's due to snake venom. others say it happened in the creation of Horcruxes or it's because of a failed potion or spell.
In this article, we will unravel the mystery behind the reason why Voldemort doesn't have a nose.
How Did Voldemort Lose His Nose?
To be honest, there is no evidence or claim to support what ended up happening to Voldemort's nose, either in the books nor in the cinematic universe. But several theories has attempted to explain what actually happened to his nose.
The most potential theory that supports the missing lord's nose is the result of a potion named Wormtail, named after Peter Pettigrew. Lord Voldemort took this potion in Harry Potter and The Goblet Of Fire which allowed him to gain a physical body. Of all the strange ingredients of this potion, it also has snake venom. So, there may also be some reptile DNA that has allowed him to acquire his new, snake-like form.
As young Riddle delved deeper into dark magic, he began experimenting with spells and other dark potions on himself. He started chanting a spell that was forbidden to cast. From there, Miss Rowling explained smoothly why Riddle's face became serpentine.
As he searches for immortality, he learns about Horcruxes. He tore his spirit into eight different pieces to create the Horcruxes. Eventually, Dark magic took its toll on him. as his soul was taken little by little, his appearance became more and more reptilian.
As we know, one of Lord Voldemort's Horcruxes is Nagini, his pet snake. It is also argued that splitting and tying his soul with a snake could create a bond strong enough to change his appearance. Being a Slytherin and an avid parseltongue might also be one of the effects of his bond with Nagini.
However, in the book, Rowling never mentions that anyone else performing dark arts has ever gained such appearance. In the book it is also mentioned that Lord Voldemort actually destroyed his own body by using dark spells and fought the resistance against himself.
Another theory claims that Lord Voldemort liked snakes. So, he might have cast a spell on himself that changed his personality to that of a snake.
How Tom Riddle Turned into Voldemort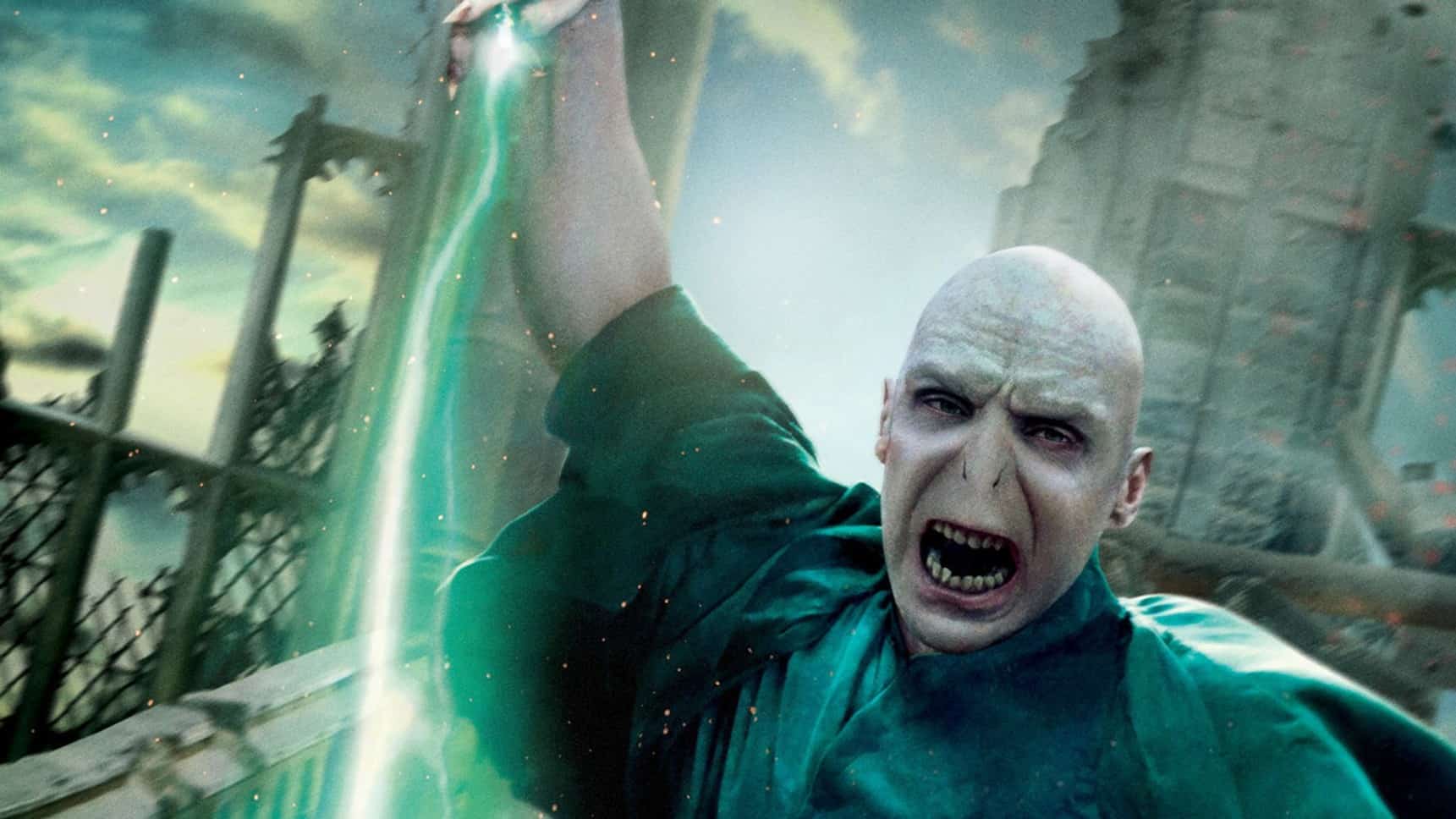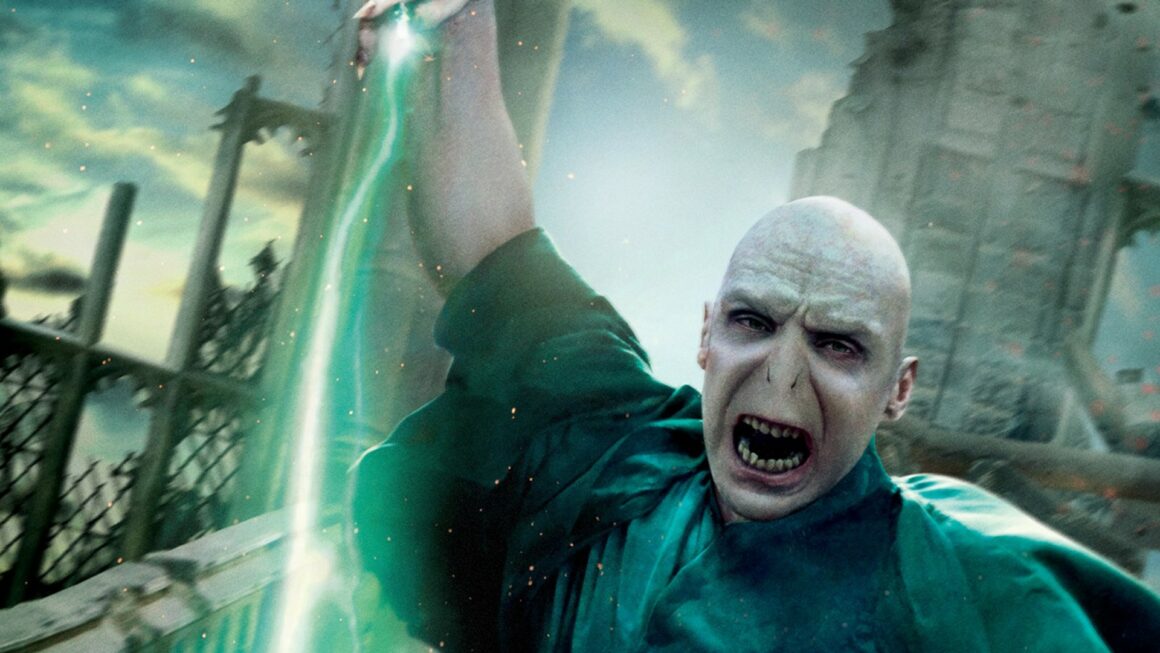 The Dark Lord's real name is Tom Riddle. He wasn't always a terrible looking guy. JK Rowling has stated in the second and sixth books that Tom Riddle is a tall and handsome man with pale skin. He also has dark brown eyes and jet-black hair.
Earlier in life, the handsome Tom Riddle used to spend most of his time experimenting with black magic. His ultimate goal was immortality. In search of immortality, Riddle split his spirit into eight parts and purposely created seven Horcruxes. As Riddle discovers the deepest and darkest secrets of magic, he becomes both strong and evil.
He left his "Muggle name" and became the king of black magic, "Lord Voldemort". Lord Voldemort is an anagram of Riddle's birth name.