Many fans are dreaming to see Coco 2 to be real. But will there be another sequel of Coco or is it just the fantasy of the fans?
The great animation, brilliant storyline, and amusing original soundtracks make this movie is worth all the praises and awards that it deserves.
Released in 2017 and directed by Lee Unkrich, Coco is heavy with Mexican culture and traditional designs.
Produced by Pixar Animation Studios and released by Walt Disney Pictures (Pirates of the Caribbean), Coco has successfully received and nominated in hundreds of awards, including Best Animated Film in Oscar 2018, Golden Globes, Baftas, New York Film Critics Circle, Producers Guild, among others.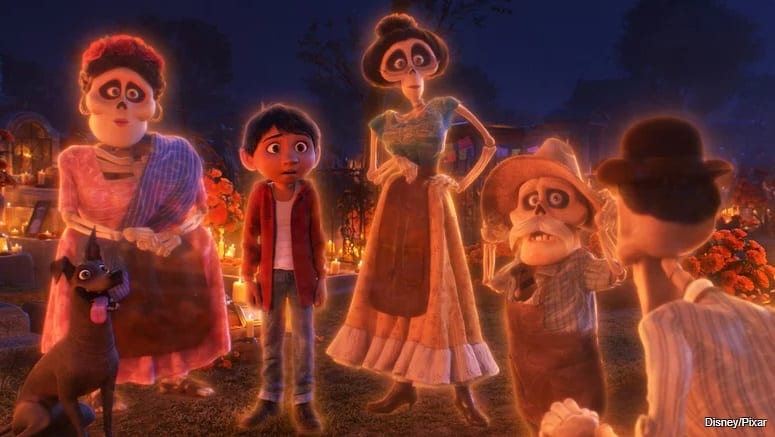 Story of Coco: Family, Love, and Self-Discovery
Before we talk about the sequel, let's remember the story of the first movie.
*Warning, it will include a lot of spoilers*
Coco is a story about young boy named Miguel Riviera (Anthony Gonzalez) who loves music very much. Unfortunately, his family has banned music for so long, because they thought that the great grandfather of Miguel (who was a musician) abandoned the family for the sake of music and never came back (at the end of the movie it turns out that the father was killed).
Lives in a small town in Santa Cecilia, Miguel is a big fan of popular singer Ernesto de la Cruz (Benjamin Bratt). Ernesto de la Cruz has died because a huge bell fell on him when he was performing.
So Miguel has to do his passion in music secretly, and it all leads to the time when he accidentally entered the Land of the Dead. In here, we can feel the atmosphere of Alice in Wonderland combined with a bit of Tim Burton's Corpse Bride.
In this Land of the Dead, Miguel is able to meet his great grandmother (Renee Victor), Ernesto de la Cruz, and Hector (Gael Garcia Bernal), as well as other ancestors. Miguel at first thought that Ernesto de la Cruz was his father, and that's where he got his passion and skills in music.
But at the end of the movie, we will find out that Ernesto de la Cruz is not Miguel's father, but Hector is. It turns out that Ernesto de la Cruz killed Hector to steal Hector's song called 'Remember Me' to gain fame.
And that's why, Hector was never able to get back home to his family.
Hector is almost gone forever in the Land of the Dead, because in the land of the living, no one still remembers him except for his daughter, Coco (Miguel's grandmother), who is so old that she almost forgets about Hector.
And so Miguel comes back home and tries to make his grandmother Coco to remember Hector, so that Hector will not disappear forever from the Land of the Dead.
Will There be a Coco 2?
At the end of the movie Coco, please make sure that you prepare a tissue, because it will definitely touch your heart and you will shed a tears.
Although the ending of the movie is so perfect that it doesn't need any additional story, fans are dying to see a sequel of Coco.
But sadly, either Disney or Pixar hasn't made any official statement regarding Coco 2. The directors of Coco, Lee Unkrich and Adrian Molina, have not mentioned any development of Coco 2 in any stage either.
Although some Disney (Encanto) and Pixar movies have sequels (like Toy Story, Cars, and The Incredibles for instance), they decided not (or not yet) to continue the others, like Ratatouille and Up.
So we still cannot be really sure whether Coco 2 will ever be reality or the creators just decided that it already has a perfect ending.
However, many movie sites have mentioned about the release of Coco 2 with the title 'Coco 2: Return to the Land of the Living', which say that Coco 2 will be released in 2023. But as long as Disney and Pixar have not made any official statement, don't rely too much on the rumors.
Coco 2 Possible Plot
That being said, there's no harm in wondering what would happen if they proceed with Coco 2.
Pixar Fanon explains about Coco 2: Return to the Land of the Living on their site.
So years later, after Mama Coco passed away, the 18-years-ol Miguel Rivera is going back to the Land of the Dead to meet her. He wants to meet Papa Hector and Mama Imelda as well.
Stays too long in the Land of the Dead, Miguel almost becomes a skeleton again, and he should try to return to the Land of the Living before it is too late (again).
However, with this kind of plot, not sure if it's going to be as successful as Coco, since the story is kind of familiar, and they have to include a sentimental touch for it to be able to beat the first movie.
Where to Watch Coco
Even if they decided to move forward with Coco 2, do not expect it will be released anytime soon. If they start the production this year, it will take them years to finish their animated film, so don't hold your breath.
You can still enjoy Coco, since it will never get boring no matter how many times you've watched it. The great news is, now you can stream Coco here on Disney+.