Just like the people around us, anime has characters with different personalities and traits, but do you notice that some of them resemble each other's persona? In the anime world, their characteristics can be divided into categories which are also called 'dere' types. Probably most of you have already heard of the term 'tsundere'. Apparently, it is one of the many 'dere' types that you can find in almost all anime.
If you haven't heard of the types already, or you've only heard some of them, this article is just for you, because in this article, you will get to know all of the different 'dere' types out there, even the ones that are unheard of by many people. You will also be provided with the name of the characters and what anime that it originated from, so you can get an idea of what a certain type of 'dere' looks like.
34 Dere Types in Anime and Manga Explained
1. Tsundere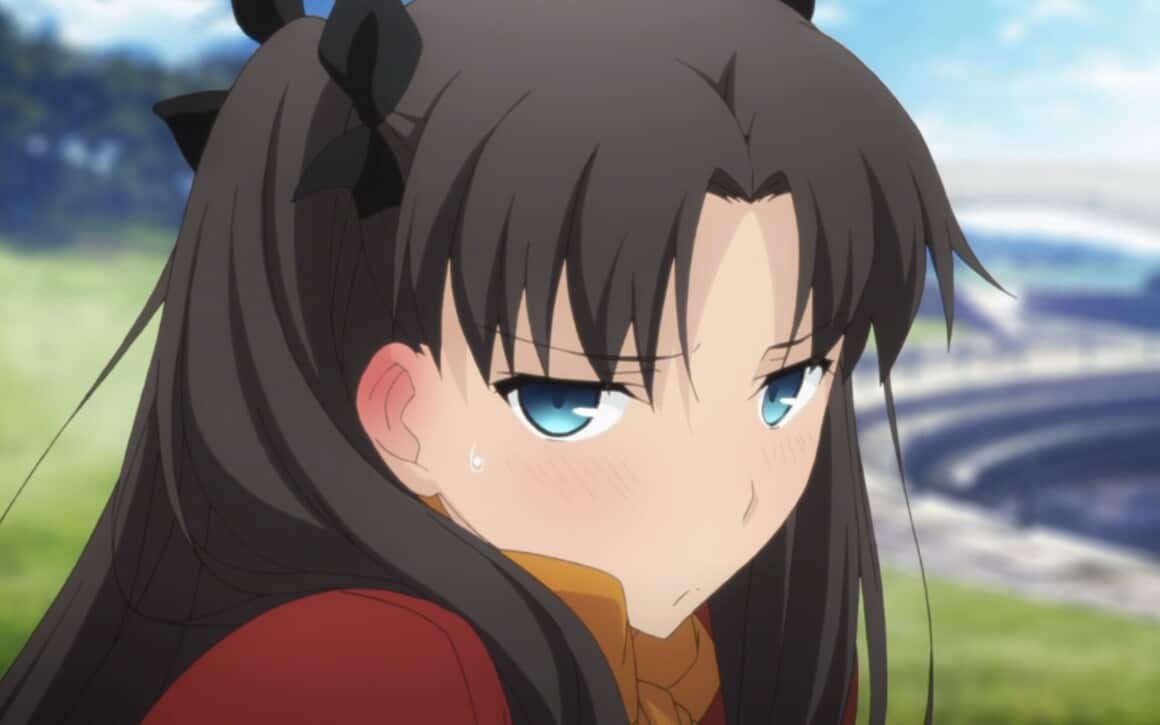 Example: Kyou Souma (Fruits Basket), Rin Tohsaka (Fate/Stay Night), Kurisu Makise (Steins; Gate)
Just as the opening said, the term 'tsundere' should be familiar to you. It's one of the most popular dere types, as you can find tsundere characters in almost all genres of anime. They tend to be the main characters in most romance anime. So, what's a tsundere?
In general, tsundere are characters who act all cold and hostile on the outside, but kind and caring on the inside. They're unable to show the kindness of their heart to others, that's what tsundere is all about. They can be as harsh as nails on a chalkboard, but they can also be as soft as the touch of an angel at times.
2. Deredere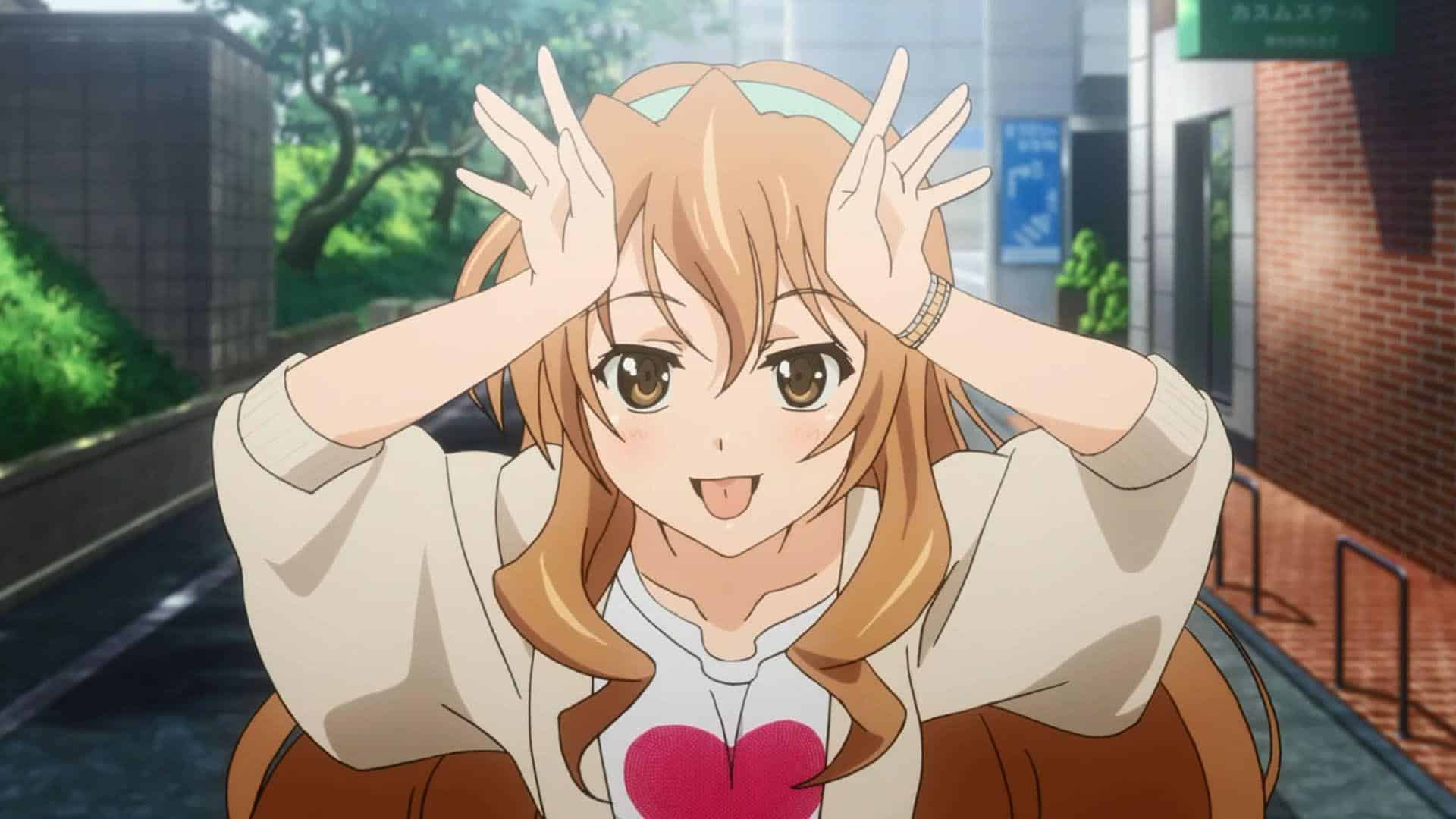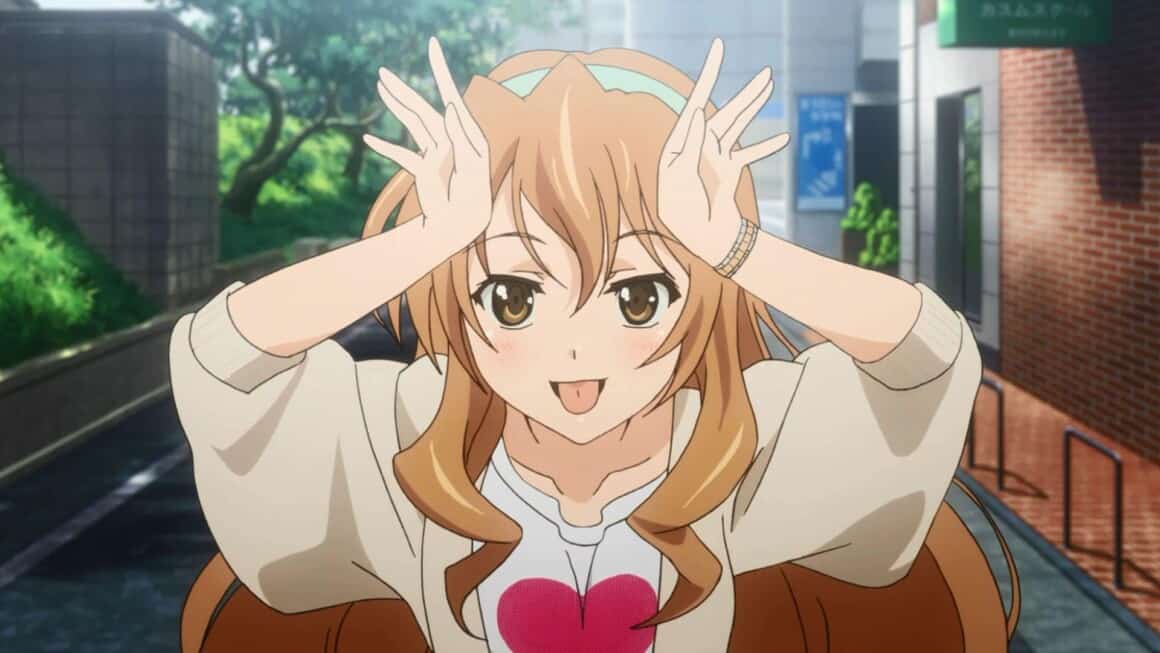 Example: Yui Yuigahama (Oregairu), Kaga Kouko (Golden Time), Rikka Takanashi (Love, Chunibyo, & Other Delusions!)
Deredere, what's about double dere? Deredere characters are energetic, cheerful, caring, and kind. They can also be funny at times. They show this side of them in front of the ones they love, but they can still have a normal relationship with others. This is also a common type that can be found in different genres, especially in romance comedy anime.
3. Kuudere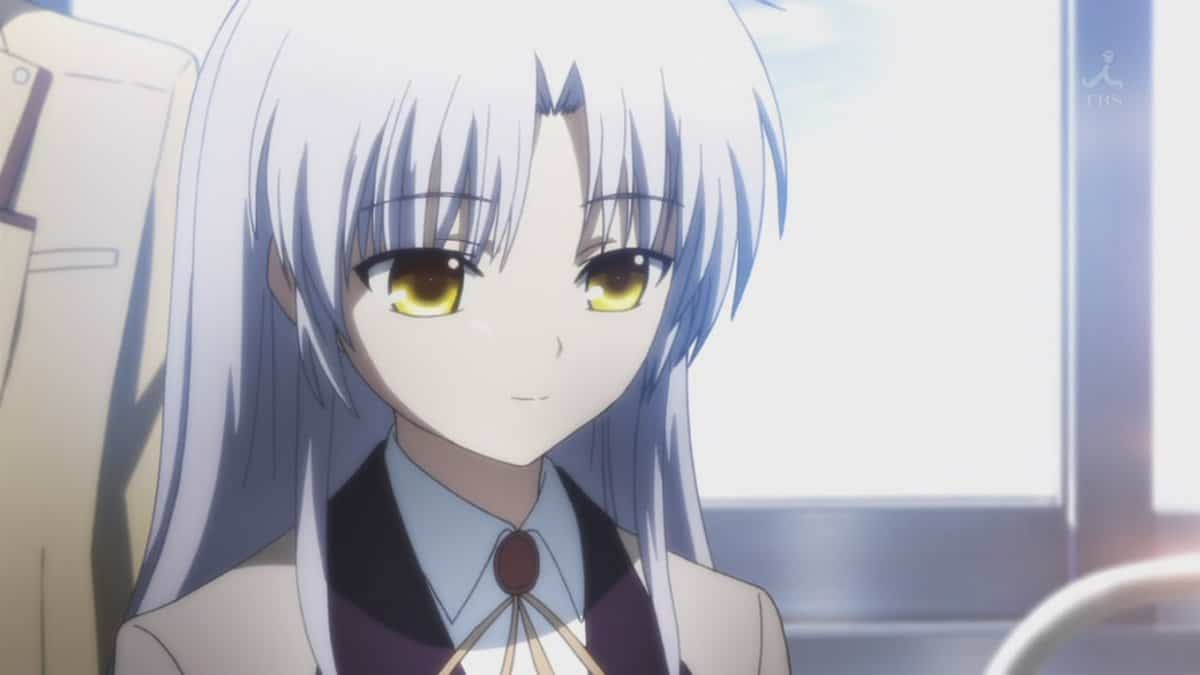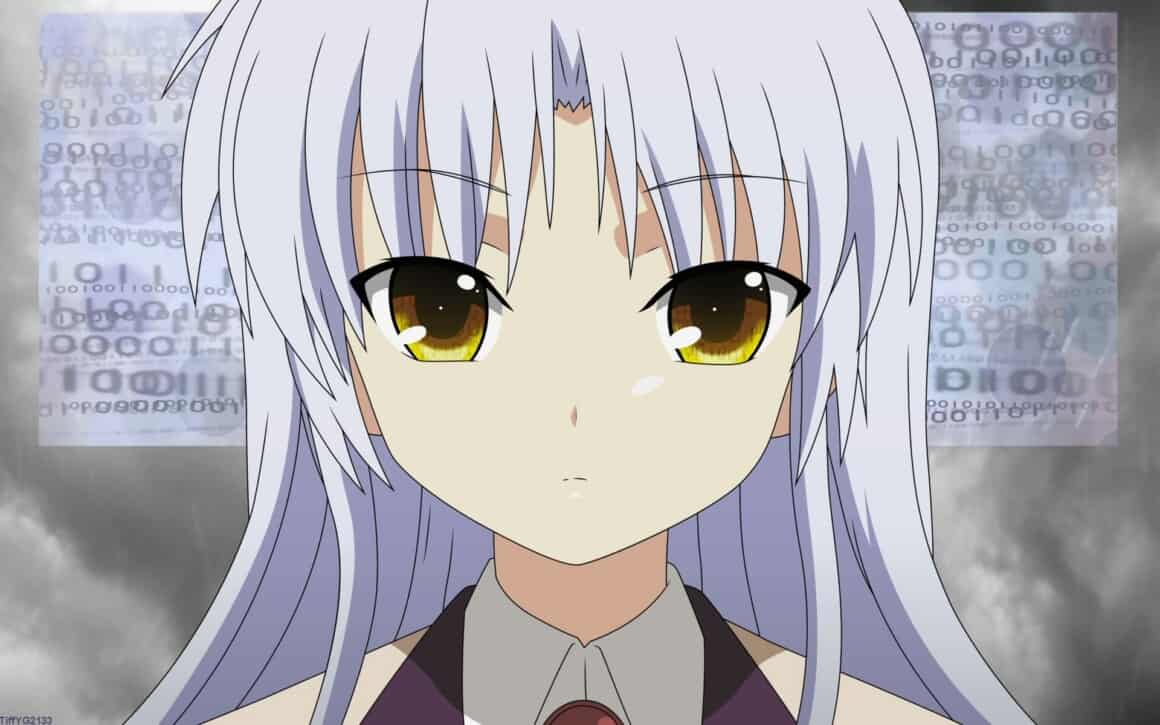 Example: Mashiro Shiina (Sakurasou no Pet na Kanojo), Rei Ayanami (Neon Genesis Evangelion), Mei Misaki (Another)
To start things off, Kuudere is the complete opposite of Deredere. While Derere is fun and energetic, Kuudere is more of a cool, calm, and collected type of character. They don't show much to others their emotions and affections, also known as emotionless. Their emotions might be hiding deep down in their heart, but they just don't know how to express them to others.
4. Yandere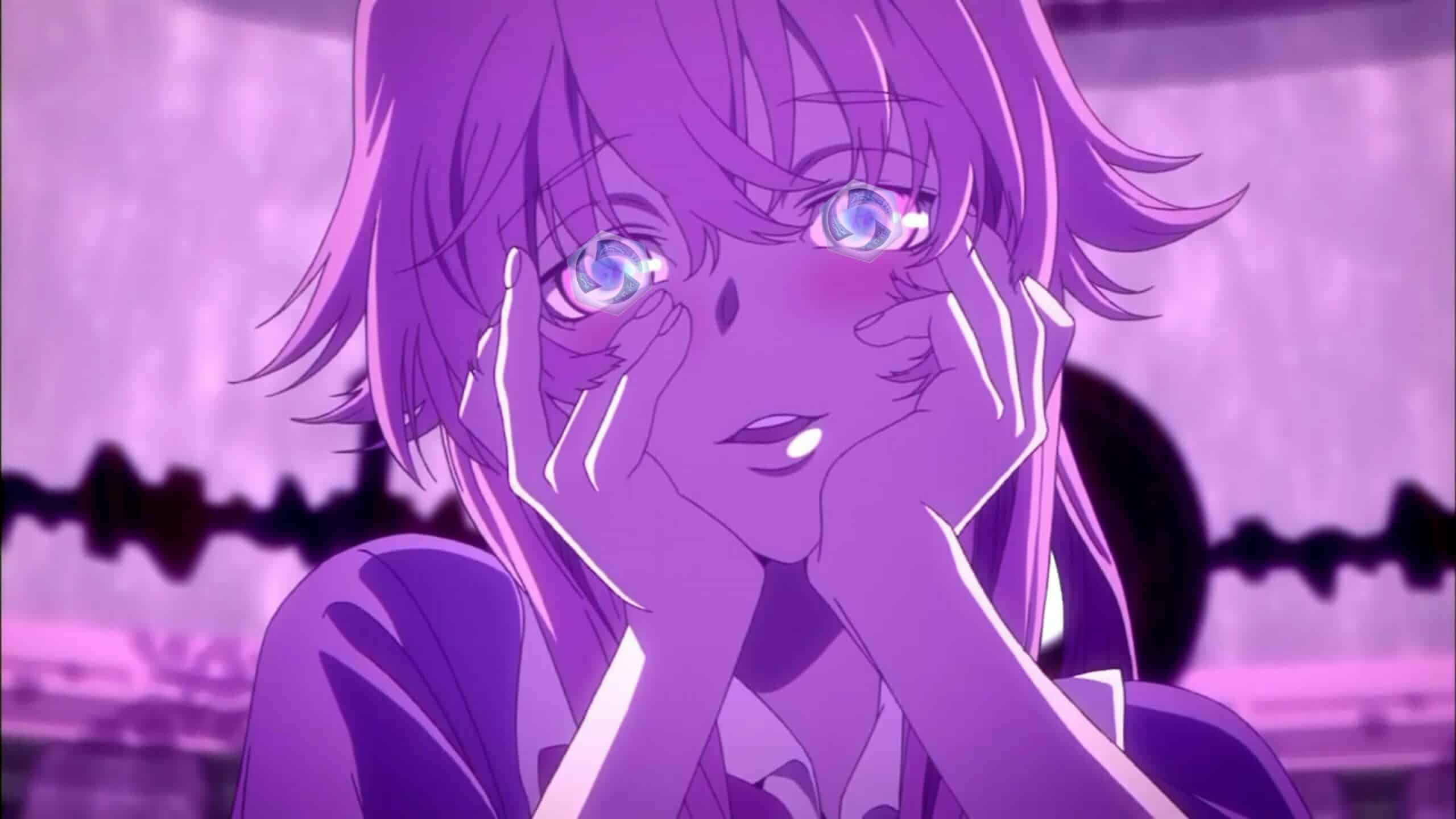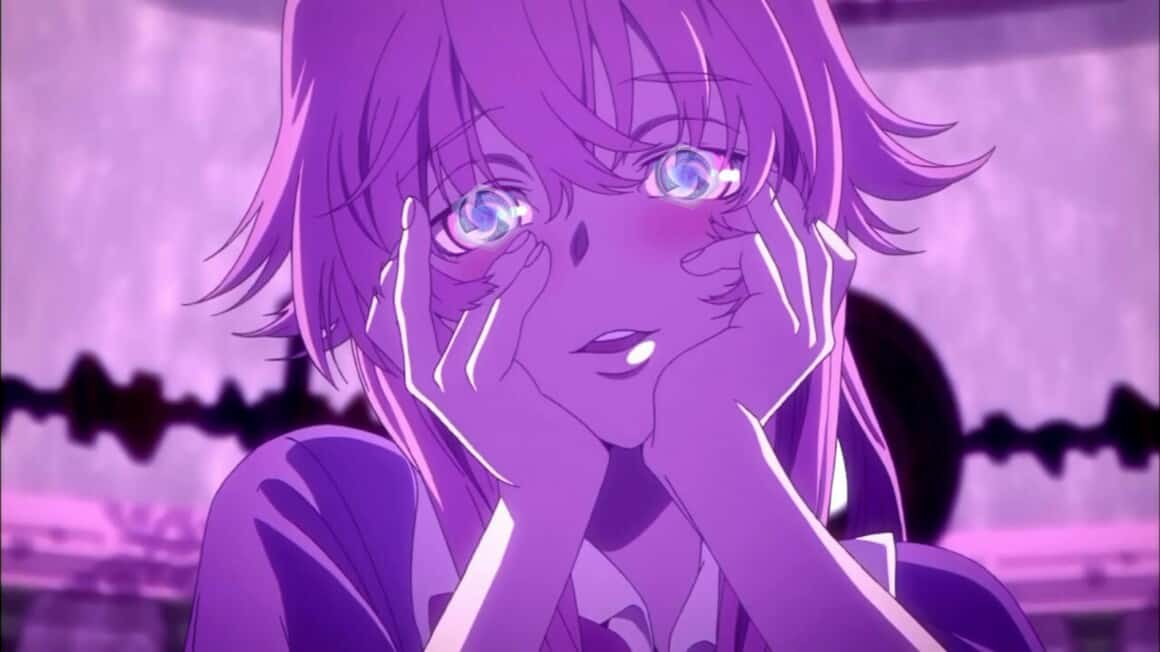 Example: Yuno Gasai (Future Diary), Satou Matsuzaka (Happy Sugar Life), Kaede Fuyou (Shuffle)
Yandere, people who take love into extreme measures. At first, they're very affectionate and devoted to the ones they love. Later, their love will develop until it becomes too overwhelming, and that sweet romantic love will turn into a violent one. They will be too overprotective, and it will end up in violence and brutality.
Yandere characters are mentally unstable, and they often express their feelings and emotions in a very violent, vicious, and savage way.
5. Dandere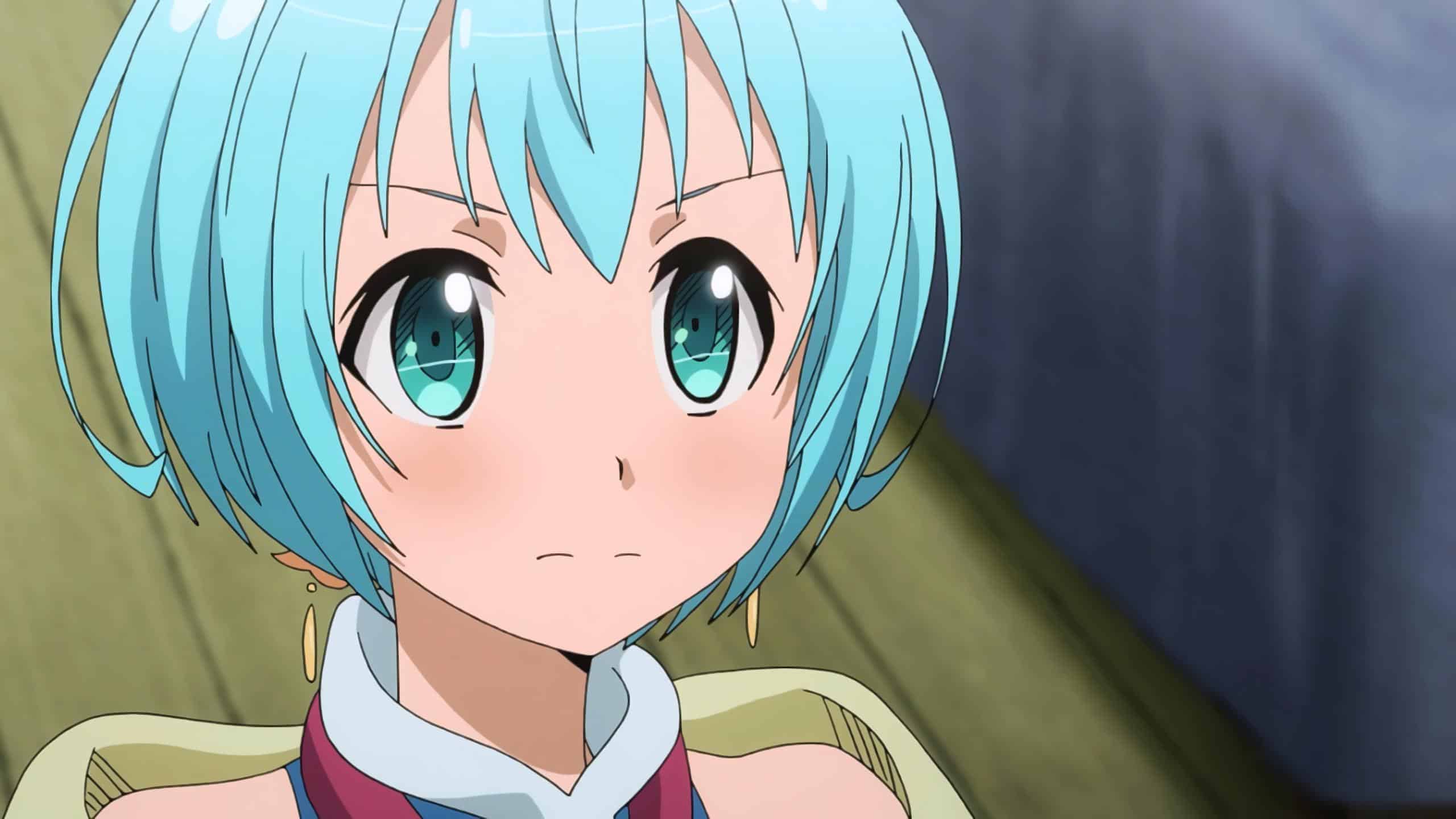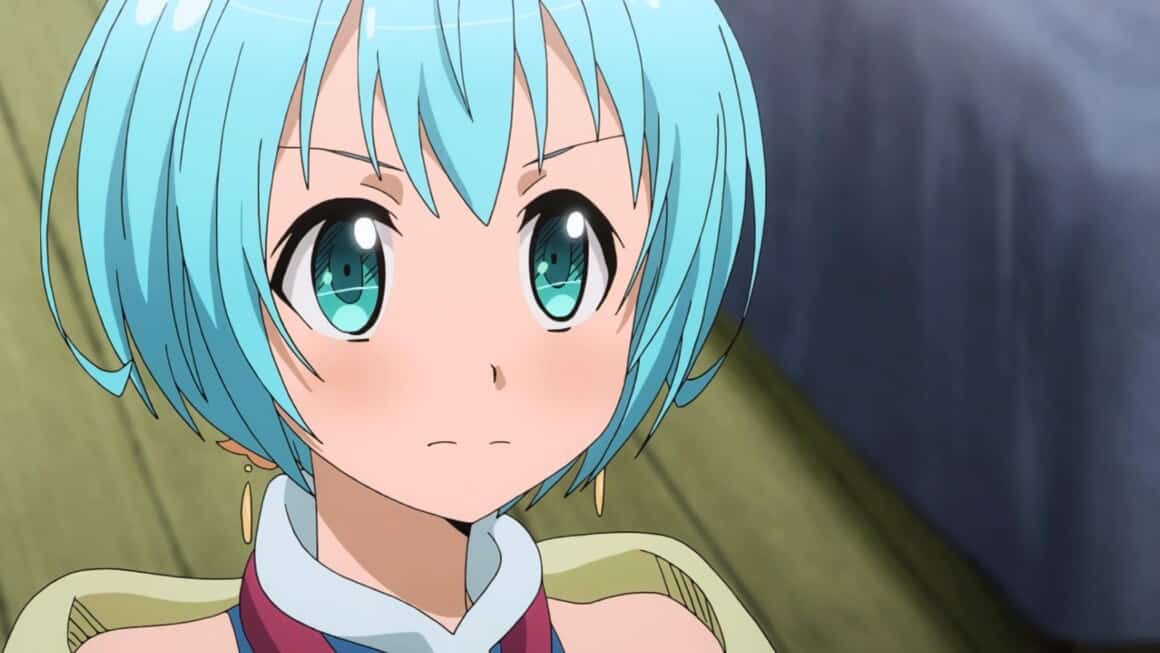 Example: Sengoku Nadeko (Bakemonogatari), Nagisa Furukawa (Clannad), Hitori Bocchi (Hitoribocchi No Marumaru Seikatsu)
Usually, Dandere characters are shy, quiet, timid, and asocial. They have anxious personalities, which makes it hard for them to talk to other people, especially with strangers. They will only speak if they're required to, and sometimes they will have a hard time spitting out words and get easily embarrassed.
These traits are only applicable if she's with people she doesn't know or not close enough, to begin with. When she's with the one she's comfortable with, she will be more open and talkative.
6. Bakadere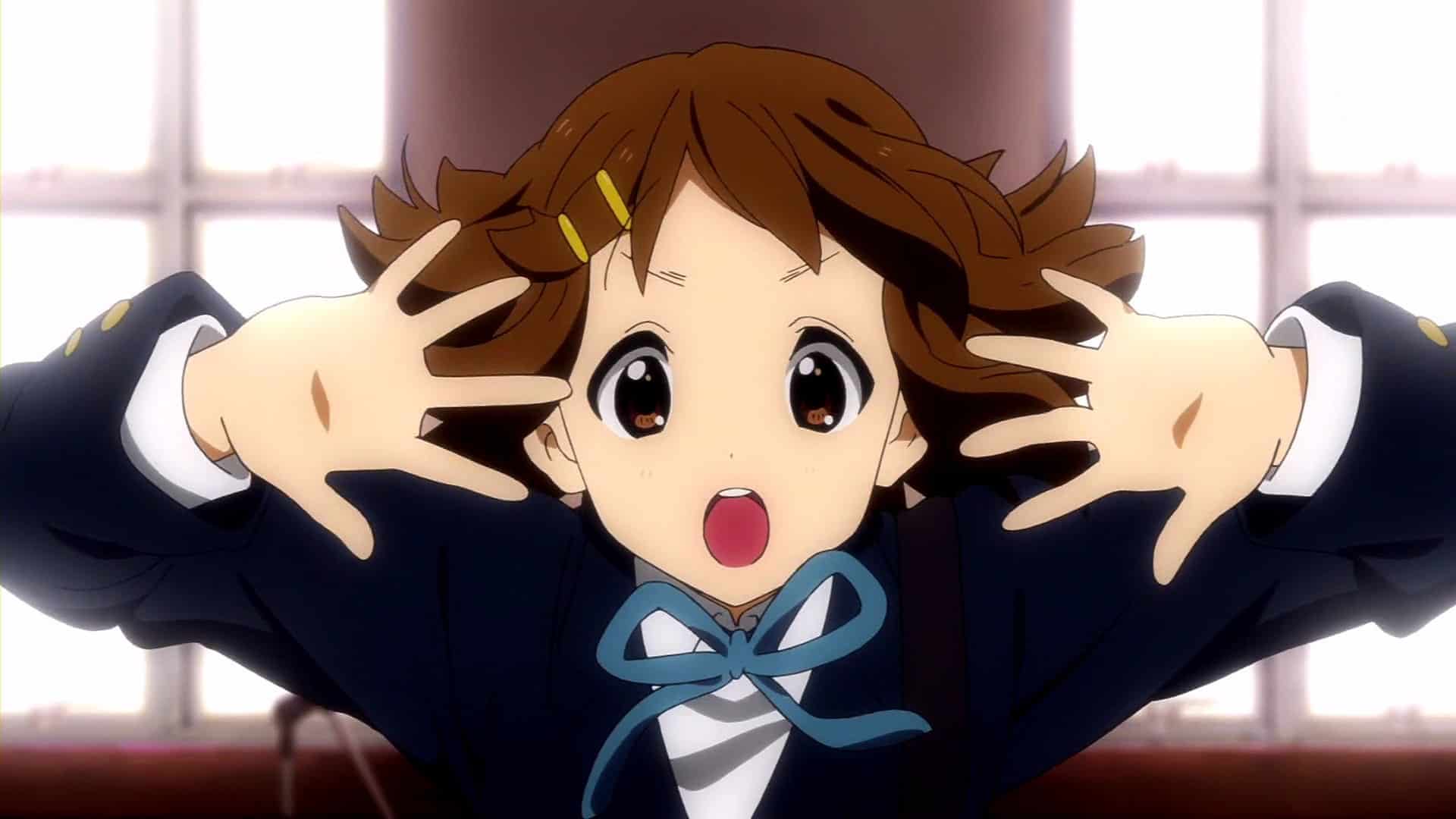 Example: Yui Hirasawa (K-On!), Yashiro Nene (Toilet Bound Hanako-kun!), Atsuko Kagari (Little Witch Academia)
The first five entries in this list are the main dere types, and the rest are subtypes that branched from the main ones, so they will likely bear a resemblance to the types above.
Just as the name suggests, Bakadere characters have a 'baka' brain. They are stupid and clumsy at the same time. They also lack common sense in general which makes them look uncertain. Bakadere can also refer to the word 'childish' because of how klutz they can be most of the time. Because of how much of an airhead they can be, they are usually being taken advantage of or be seen as a target for teasing by others.
Watching anime that has a Bakadere as its main character can give you two possible outcomes. They can either make you laugh your ass off or make you feel annoyed because their stupidity can be way beyond your reach.
7. Bocchandere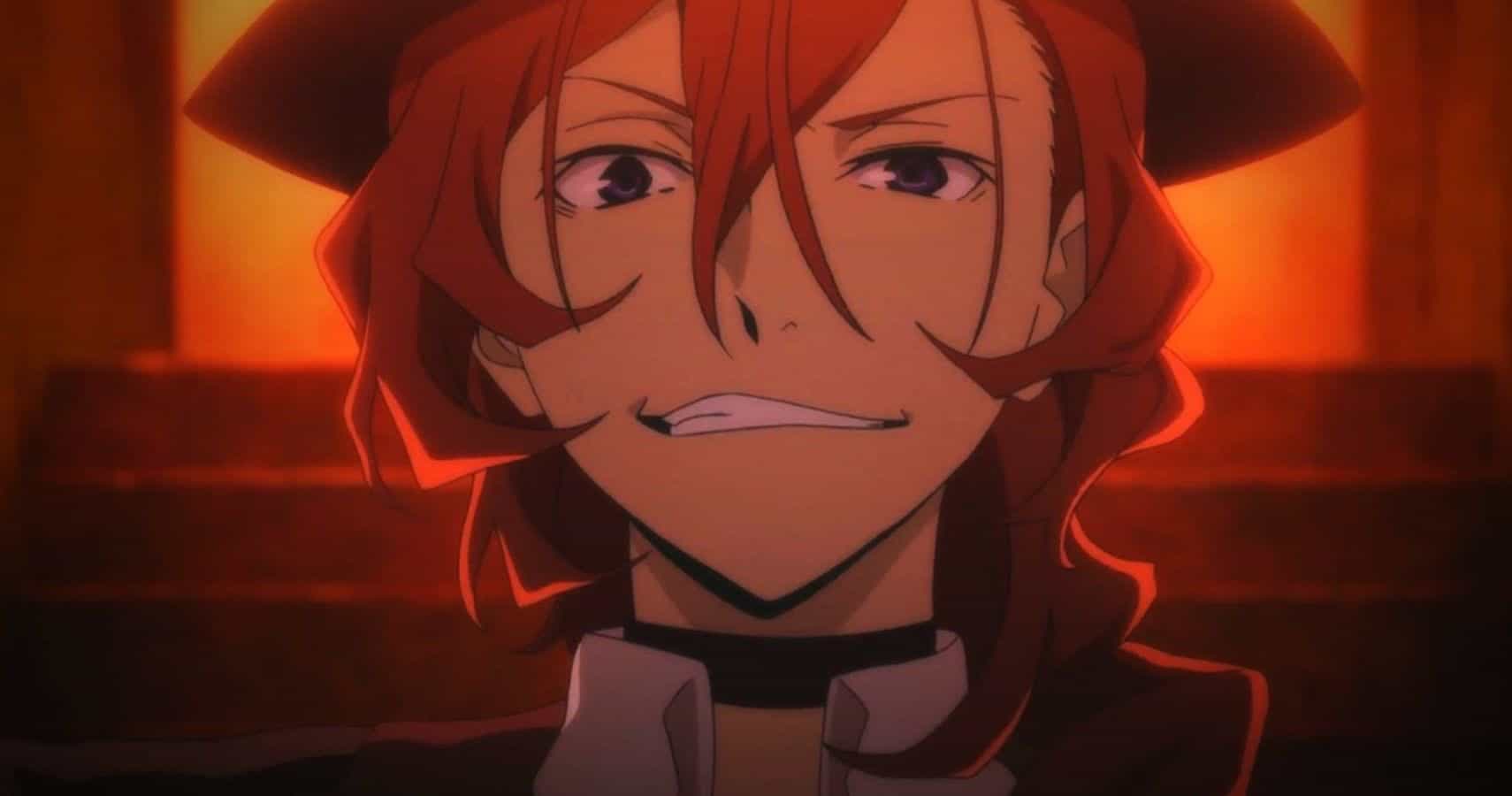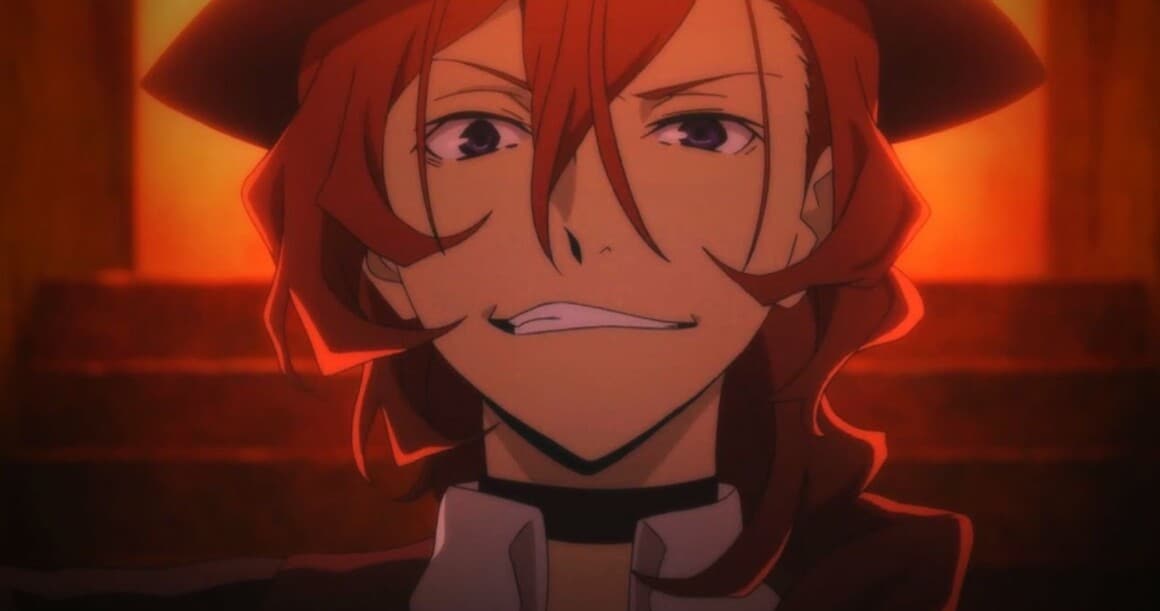 Example: Chuuya Nakahara (Bungou Stray Dogs), Ciel Phantomhive (Kuroshitsuji), Fuyuhiko Kuzuryuu (Danganronpa)
The word 'Bocchan' here is a nickname that is used by servants to call their young masters, so Bocchandere can be said as characters that are somehow related to a gang, either yakuza or mafia. They usually put a high and mighty act in front of others, but this act will come to a sudden end if they find someone that they want to protect at all cost.
8. Goudere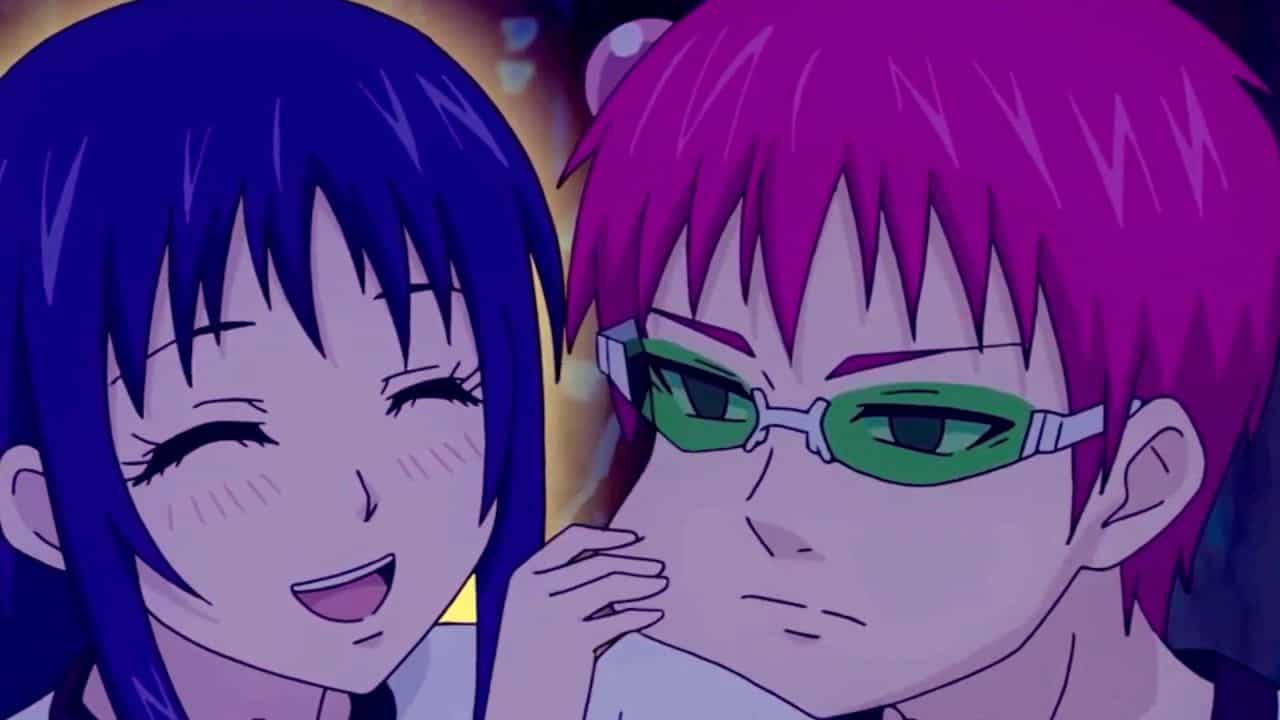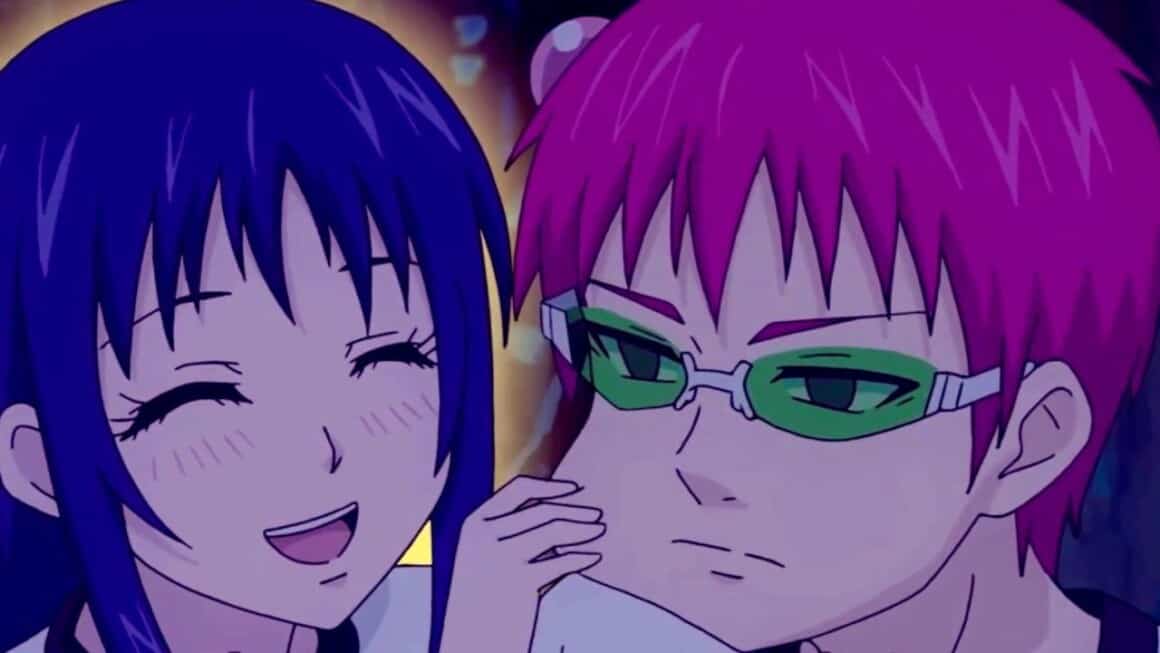 Example: Tohru with Kobayashi (Miss Kobayashi's Dragon Maid), Teruhashi Kokomi with Saiki Kusuo (Saiki Kusuo No Psi-nan), Ikaros with Tomoki Sakurai (Sora no Otoshimono)
While a Goudere may seem like your dream partner at first glance, you might not want a 'Goudere' as your soulmate. Why?
Goudere characters are known for their crazy devotion to their partner. They treat their loved one like a master, and they tend to do anything to please their partner without even thinking about him. They will do or obtain anything for their beloved ones, which makes them unstoppable. This insane devotion can end up making the love interest uncomfortable or even in trouble.
Goudere is like a crossover between tsundere and yandere. Goudere characters have a tough and harsh attitude like a tsundere, while also having a strong devotion to their partner that they will do anything without ever considering the consequences like a yandere.
9. Himedere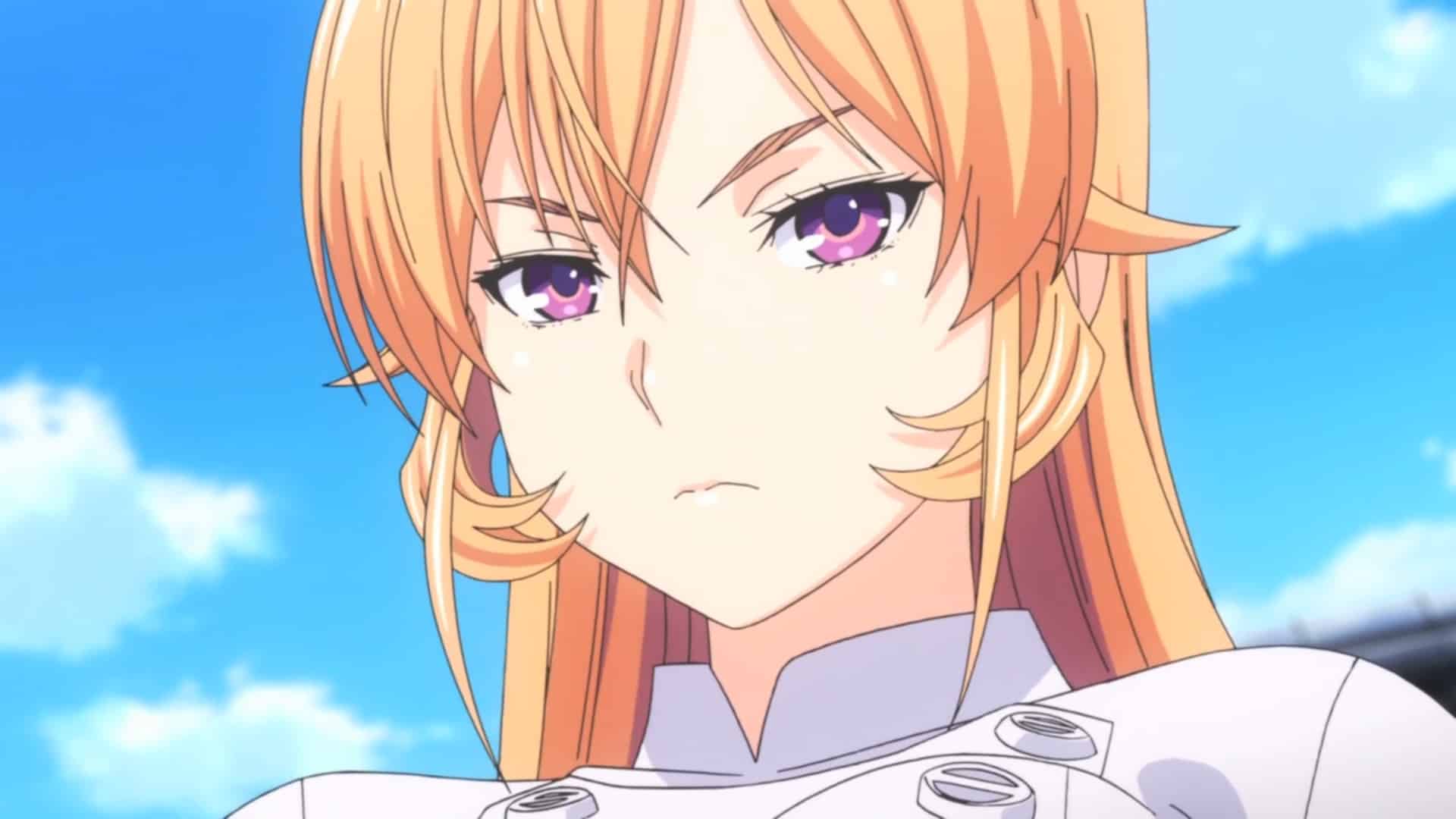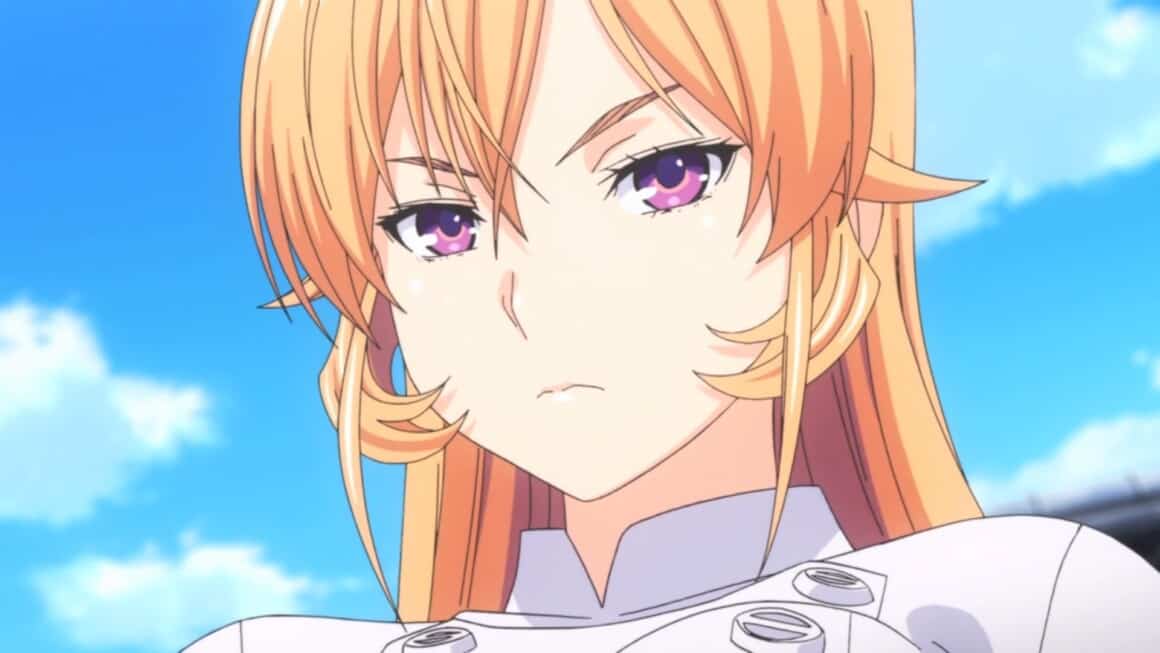 Example: Mio Aoyama (Kami nomi zo Shiru Sekai), Erina Nakiri (Food Wars!: Shokugeki no Sōma), Ayame Reikadou (Noucome)
Himedere are simply female characters that want to be treated like a princess by their male partner, even if they're not a real princess by all means. They act all spoiled, and bossy, who like to give orders or commands to everyone around them. They put themselves first before the others too.
10. Hinedere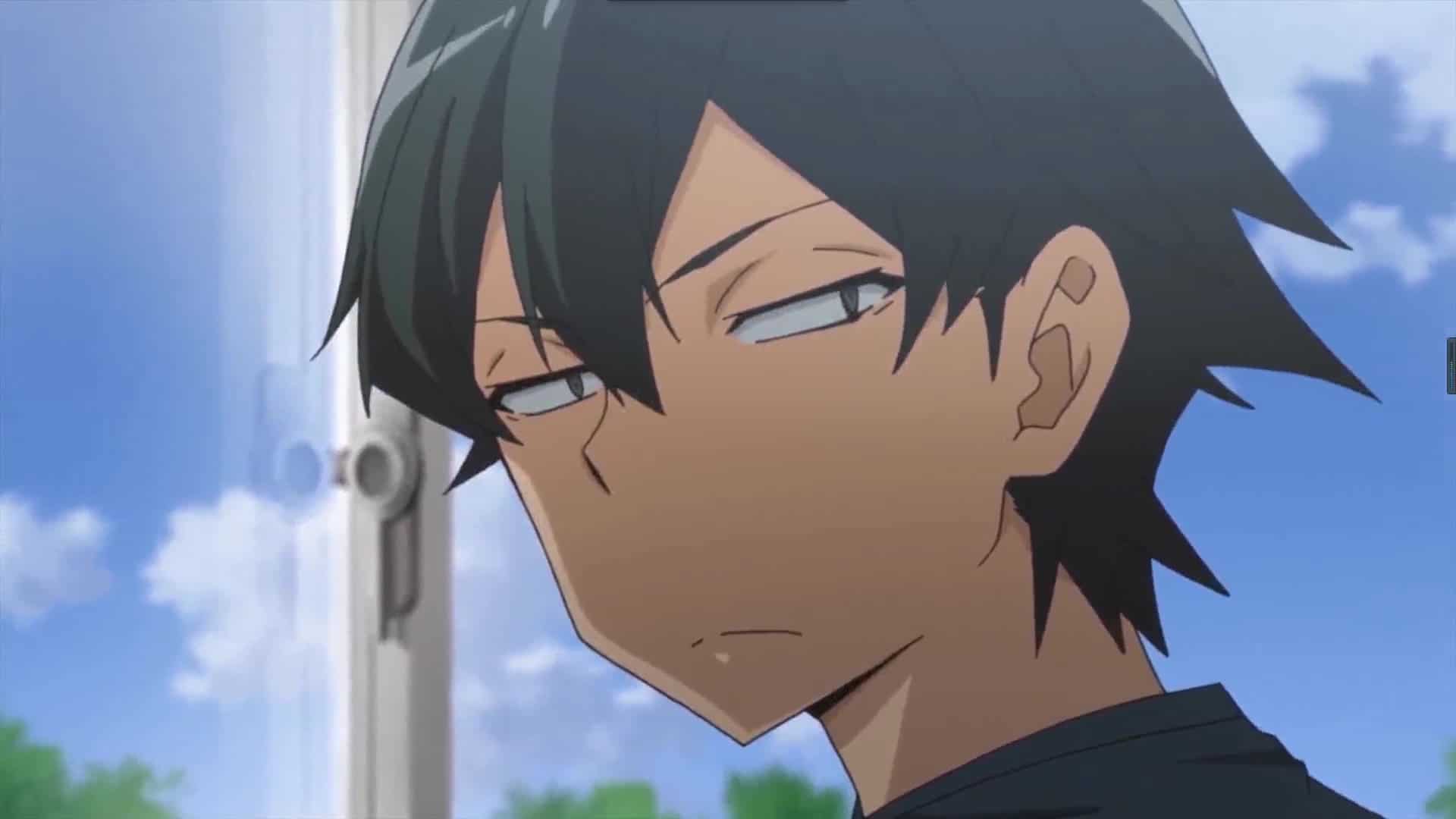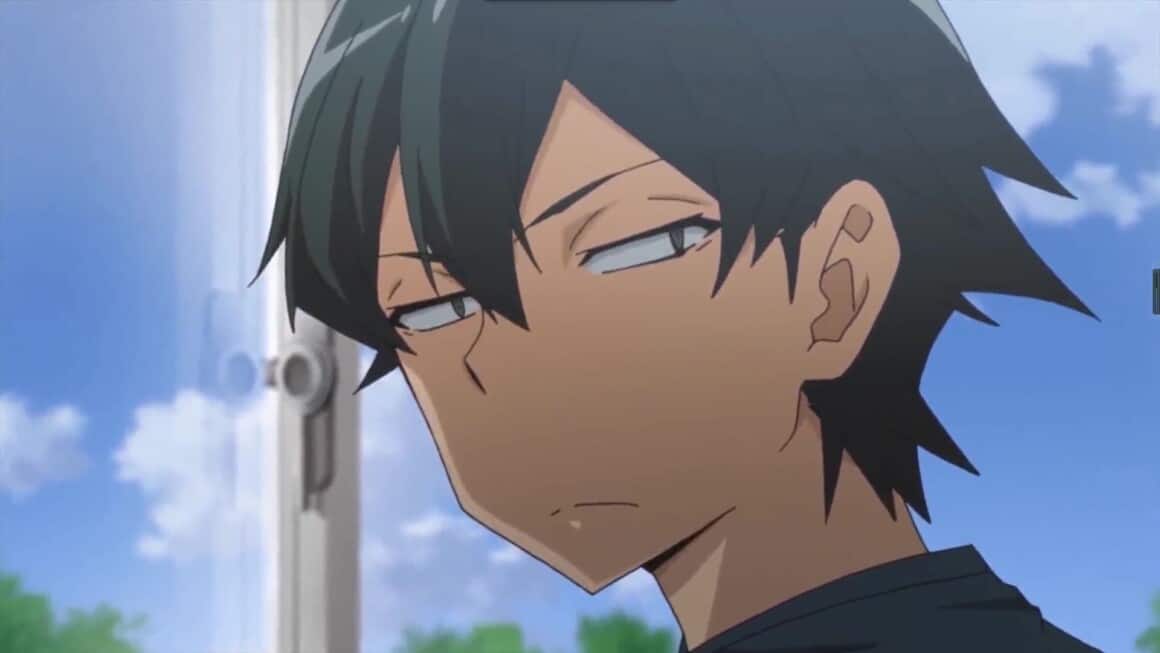 Example: Hachiman Hikigaya (Oregairu), Houtarou Oreki (Hyouka), Deishuu Kaiki (Monogatari Series)
Although the name is similar to Himedere, they are two completely different dere types. Hinedere characters are usually male, who have a cynical view of the world. They are usually arrogant and cold-hearted but have a soft and sweet side inside them when they come across the one they love.
Because of this kind of personality, they're usually hated by a lot of people, even the ones that are close to them or even their loved ones. It's just the way they do things is slightly different from normal people. They put feelings aside, and focus on what's the most logical way when it comes to solving problems.
11. Oujidere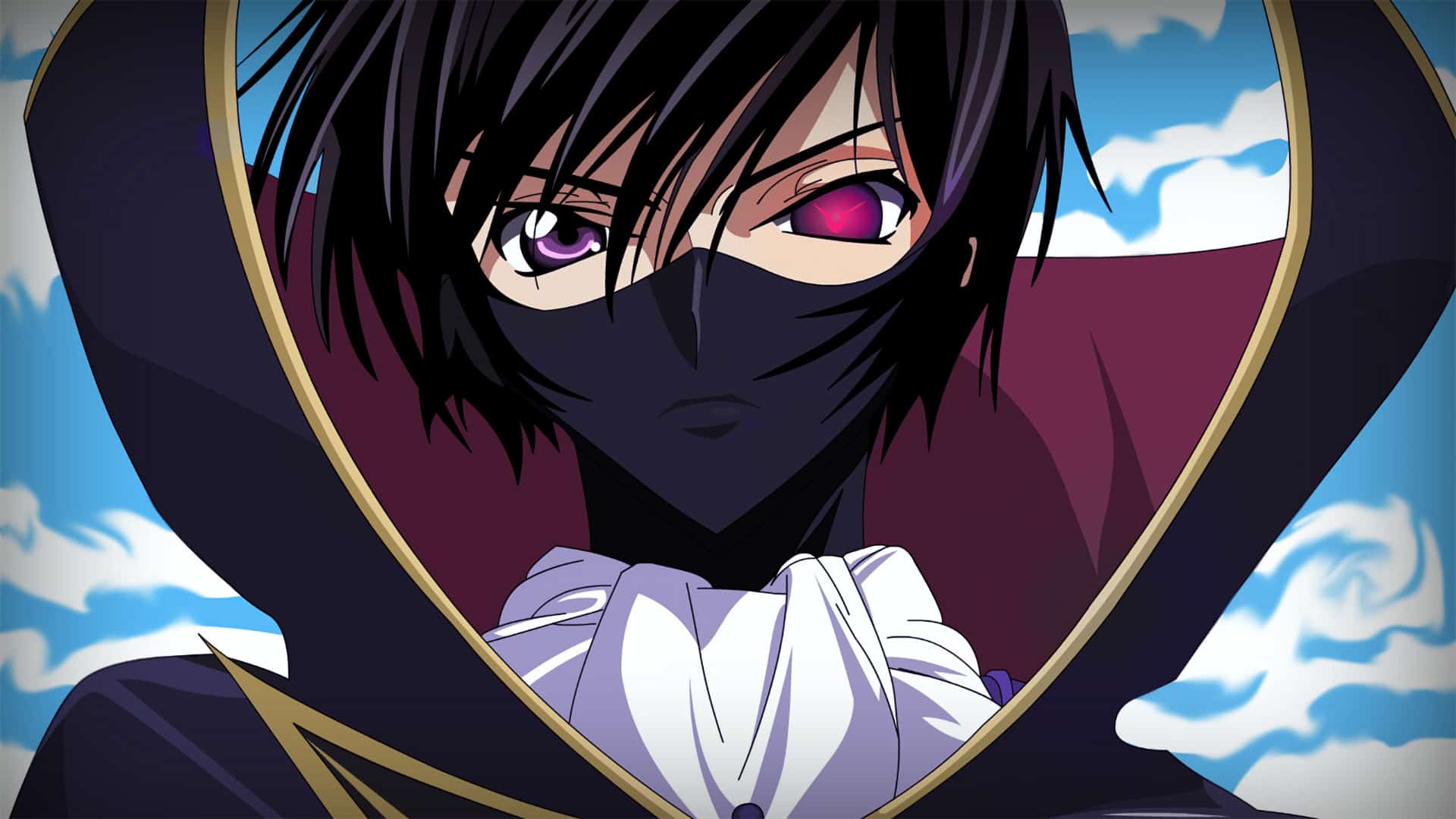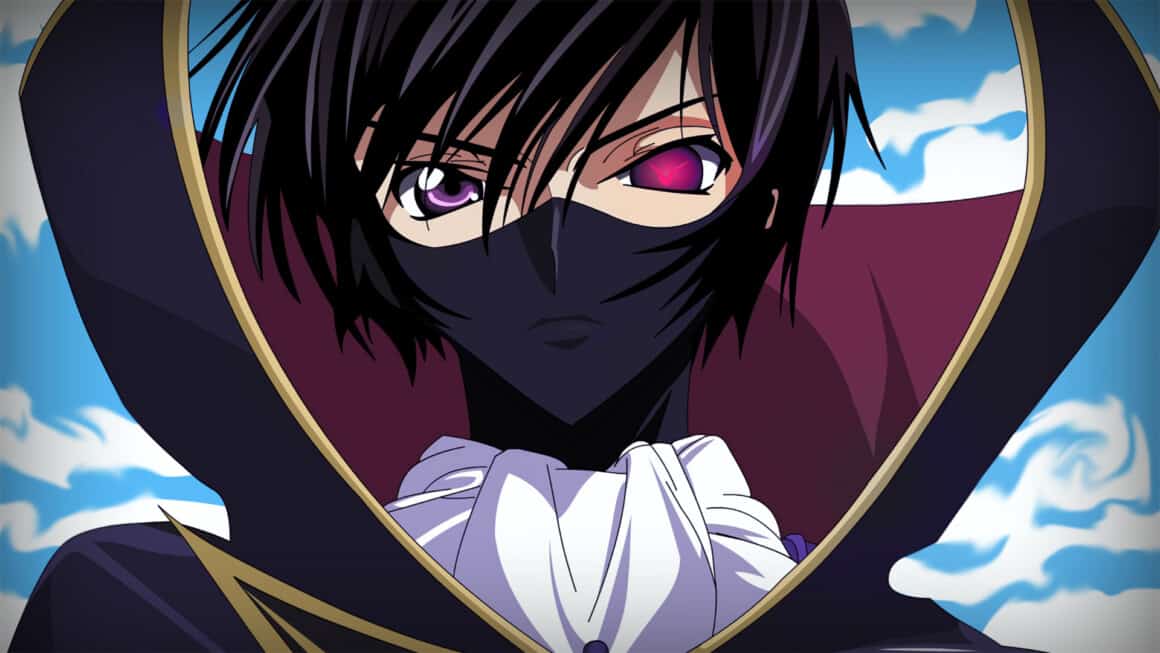 Example: Lelouch vi Britannia (Code Geass), Yuga Aoyama (Boku no Hero Academia), Ciel Phantomhive (Black Butler)
Oujidere characters have the same traits as Himedere, except that those traits are now possessed by male characters. They want their lover to treat them like a prince. They're arrogant and want to be treated like royalty.
12. Kamidere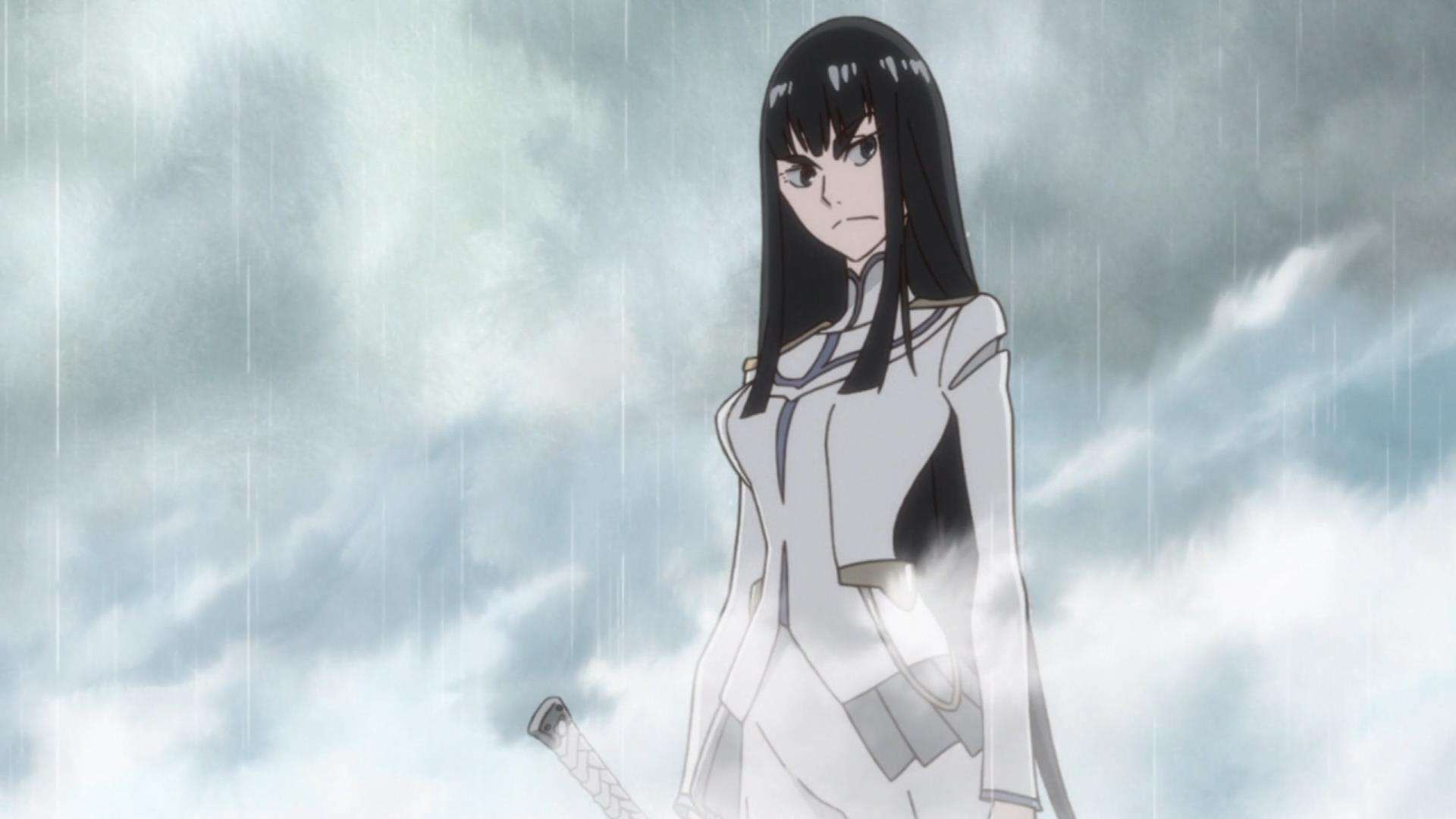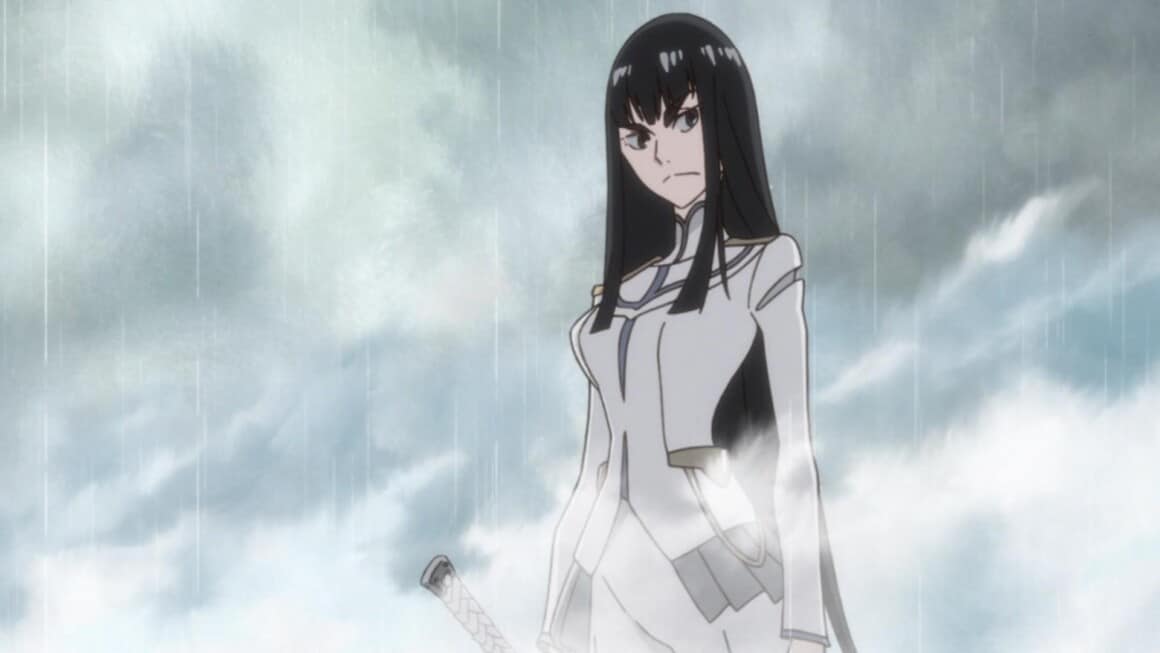 Example: Light Yagami (Death Note), Satsuki Kiryūin (Kill la Kill), Dio Brando (JoJo's Bizarre Adventure)
Kamidere takes both Hinedere and Oujidere to another level. They want to be treated by others like a perfect being or also known as God, even though in some cases they're nothing more than a normal human beings. They share the same traits as Hinedere, but they can be more arrogant, self-centered, and greedy at times.
13. Kanedere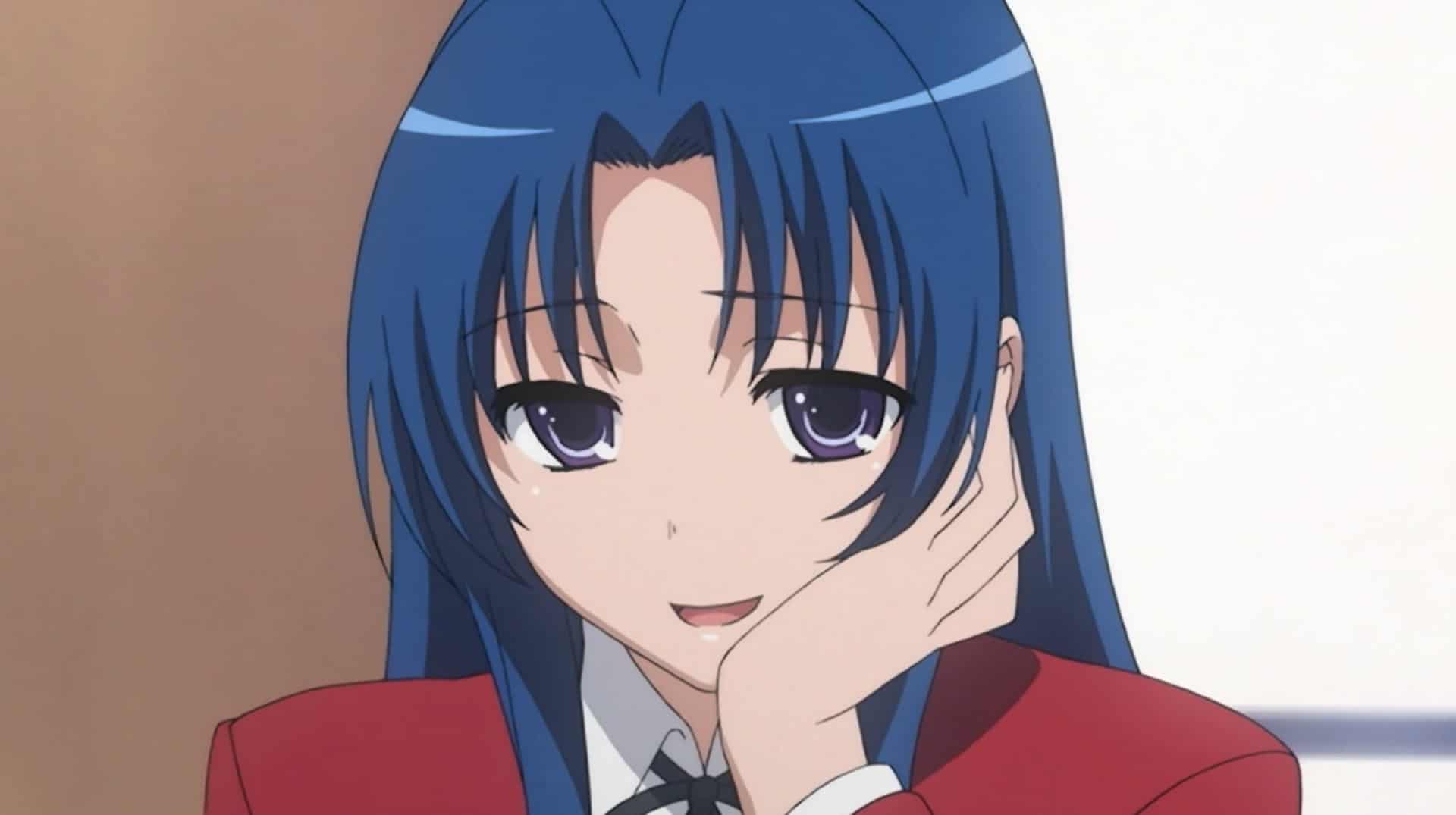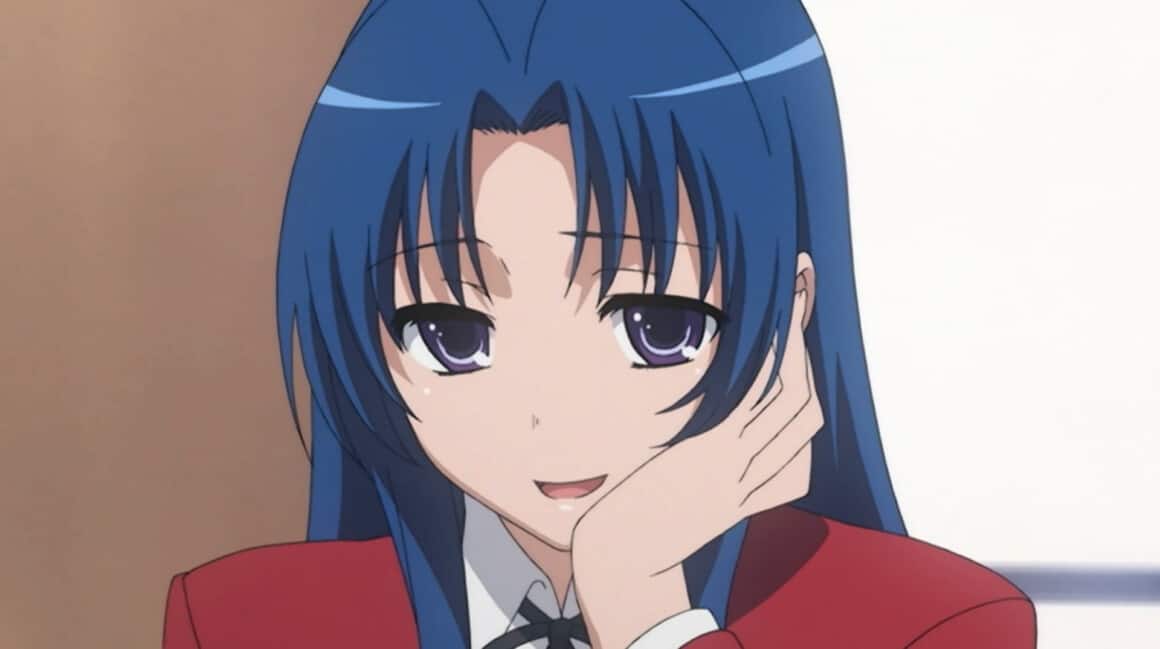 Example: Ami Kawashima (Toradora!), Fujiko Mine (Lupin the Third), Nami (One Piece)
Derived from the word 'Okane' (money), Kanedere characters are basically gold diggers. Gold diggers in the anime realm are no different than the ones from the real world. They're only attracted to people who have status and wealth. They tend to ignore someone if they don't find a source of profit from that someone.
However, these traits can be suppressed if they finally find someone special to them, someone they can truly love. With that being said, they need someone as a catalyst for them to change for the better.
14. Darudere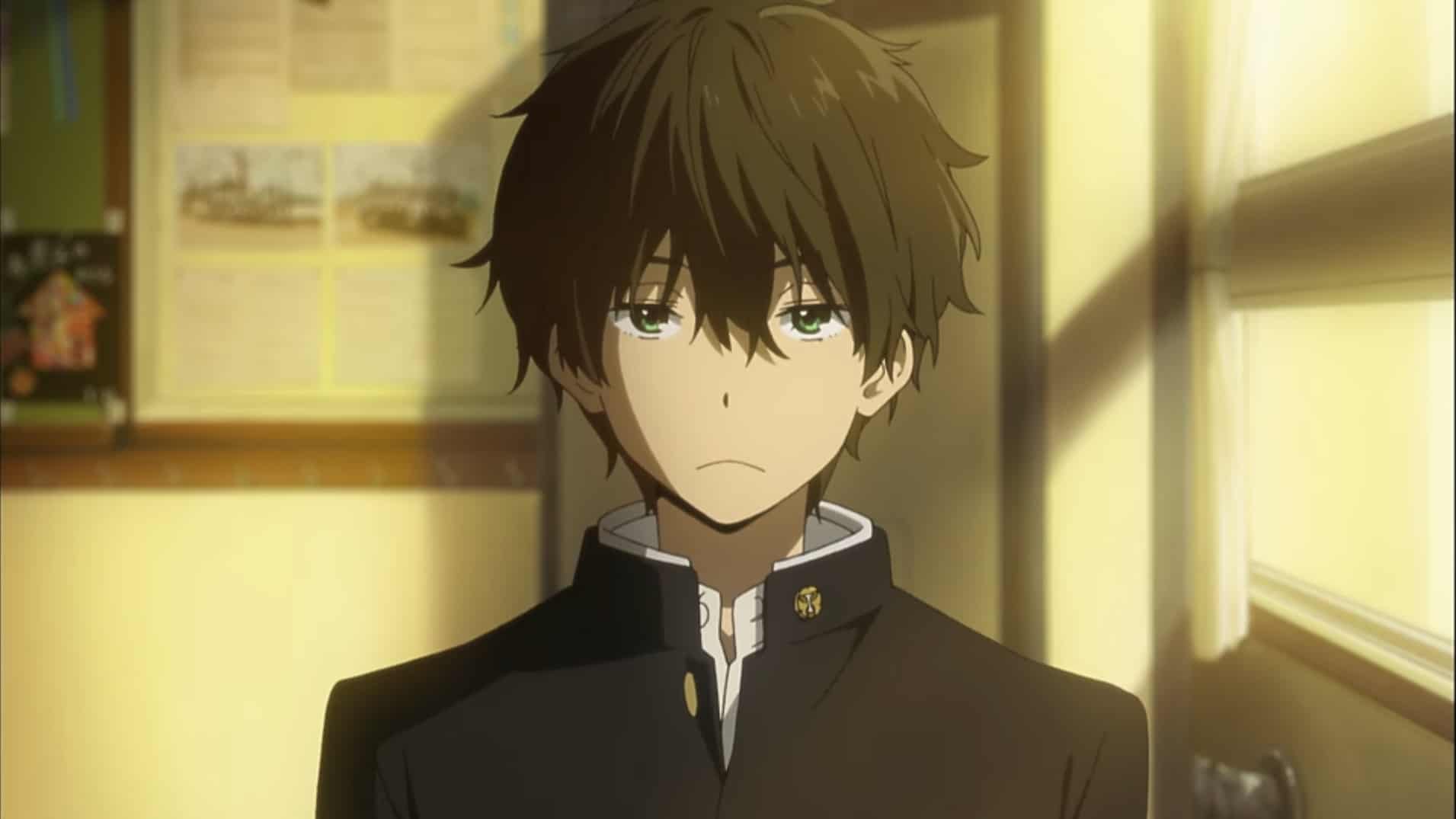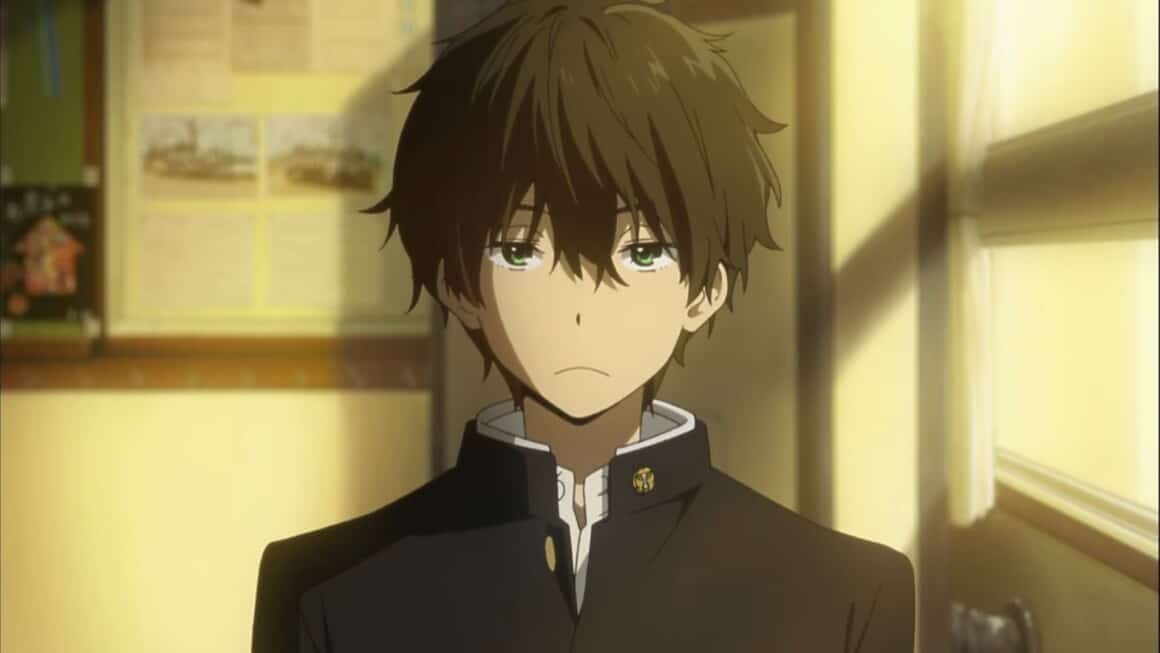 Example: Hikari Sakishima (Nagi no Asukara), Umaru Doma (Himouto! Umaru-chan), Oreki Hōtarō (Hyouka)
Lazy and dull, two words that can already describe what Darudere characters are all about in general. They often ignore others and do whatever they want to do unless someone they care about asks them for a favor. When they are alone, which is the case most of the time, they tend to sit in the class and do nothing in particular. They also don't show that much emotion in front of others.
For Darudere, complaining is a must. They live to complain. When their loved one asks them to do something, they will do it, but they will always complain in the process.
15. Nemuidere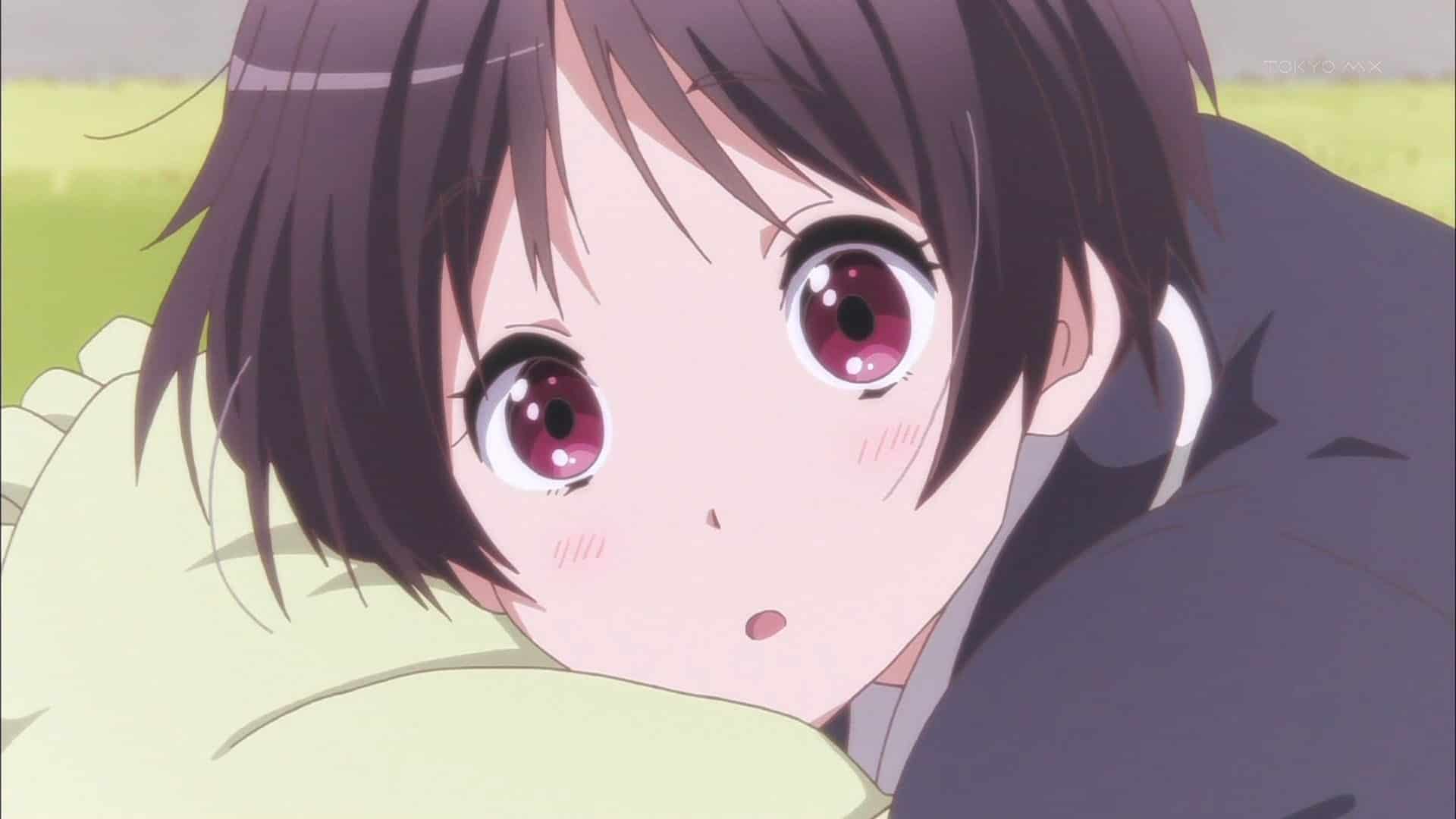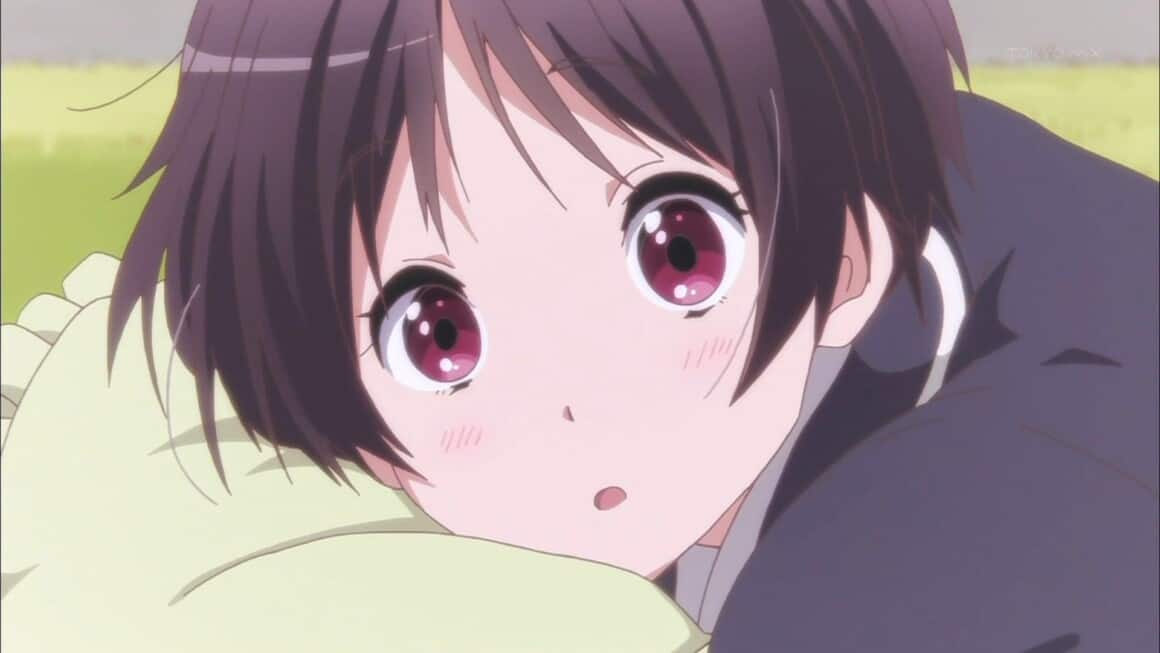 Example: Shiki Maboro (Nanana's buried Treasure), Kumin tsuyuri (Chuunibyou demo Koi ga Shitai!), Dorothy Unsworth (Black Clover)
At first glance, Nemuidere resembles Darudere, but actually, they're two different breeds.
Nemuidere characters are those who put 'sleeping' on their top to-do list. They sleep as a hobby, and literally in almost all situations, they take a nap, whether it's intentionally or unintentionally. Despite their habit, they're not lazy. They don't sleep out of their laziness, but they do it just because they enjoy or feel like it.
This is what makes Nemuidere different from Darudere. Darudere appears to be awake most of the time, but that doesn't cover up the fact that they're lazy.
16. Usodere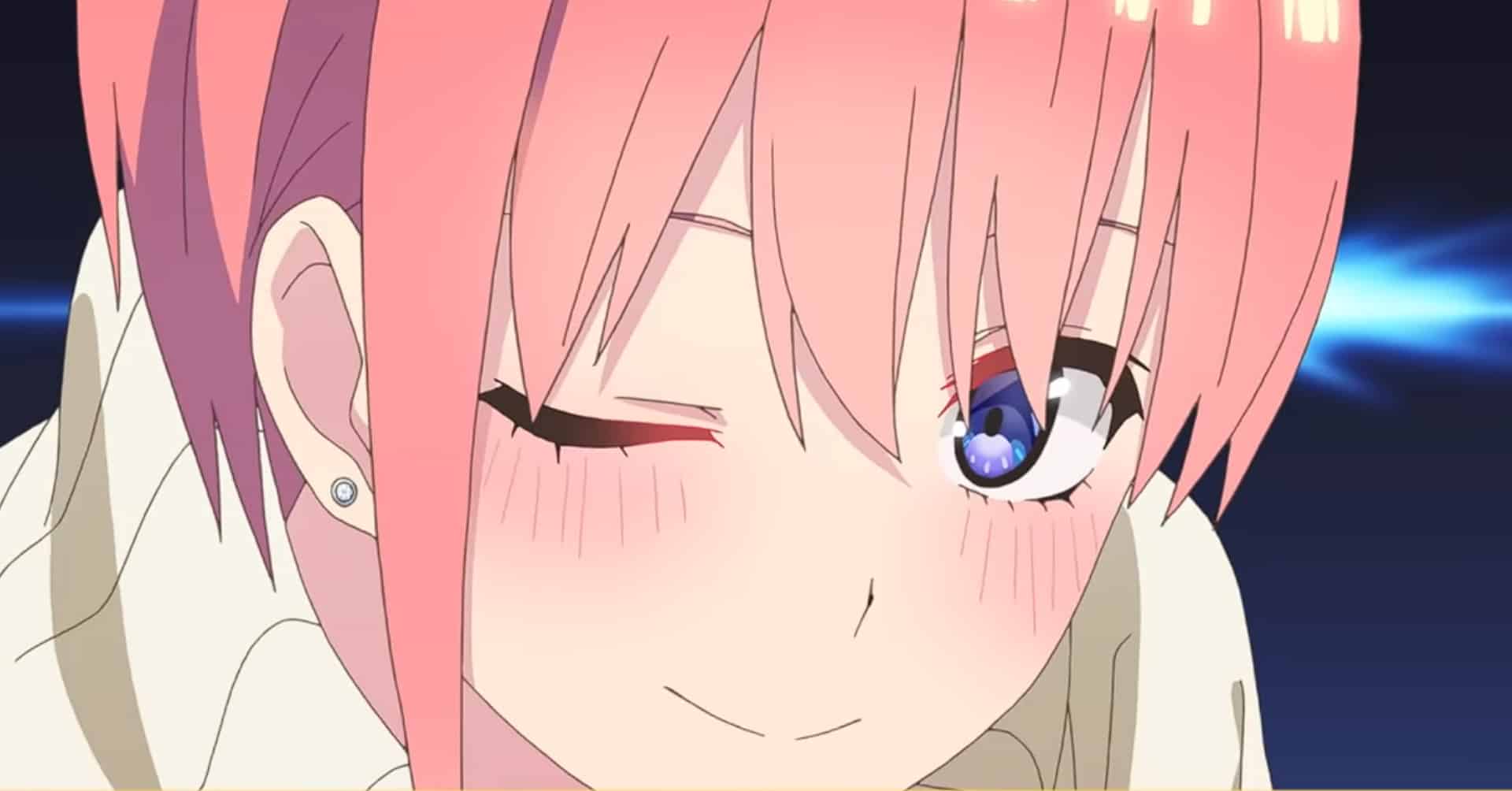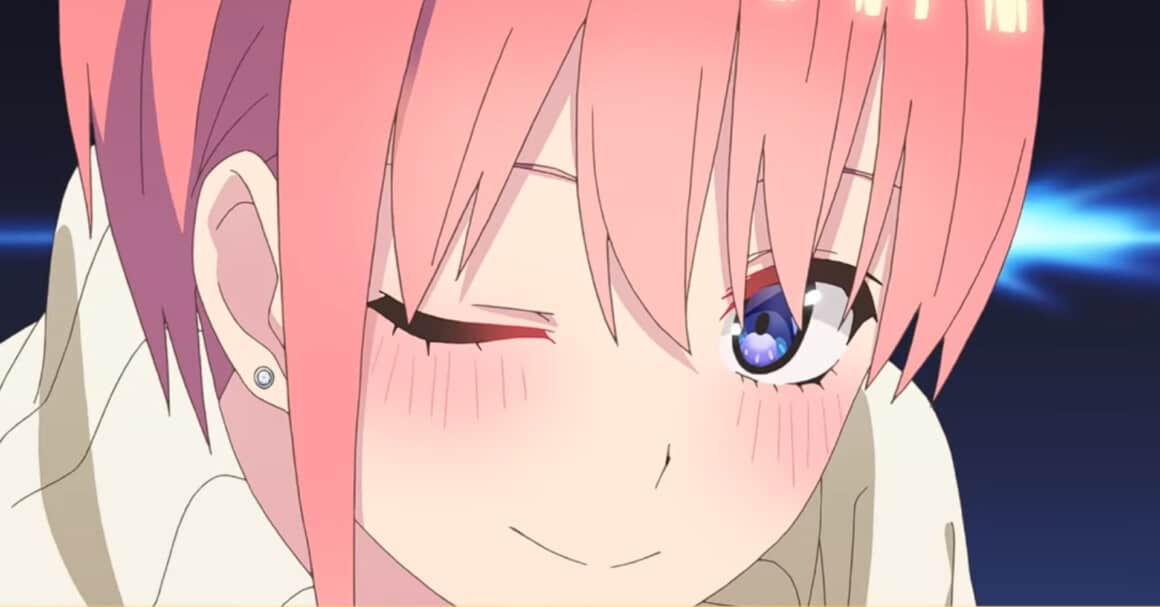 Example: Ichika Nakano (Gotoubun no Hanayome), Kokichi Oma (Danganronpa V3: Killing Harmony), Arihara Izumi (Usodere!)
Usodere, characters who live a life full of lies. They lie and use tricks to attract the one they love. They put on a facade, which is to fake their real personality in front of their crush. Their reason for doing so is because they want to gain the affection of their beloved one.
What's dangerous about characters like this is that they are too good in terms of lying that you can't even tell anymore what's real and what's not. Once you know their real nature, you will find it hard to trust and believe them anymore.
17. Erodere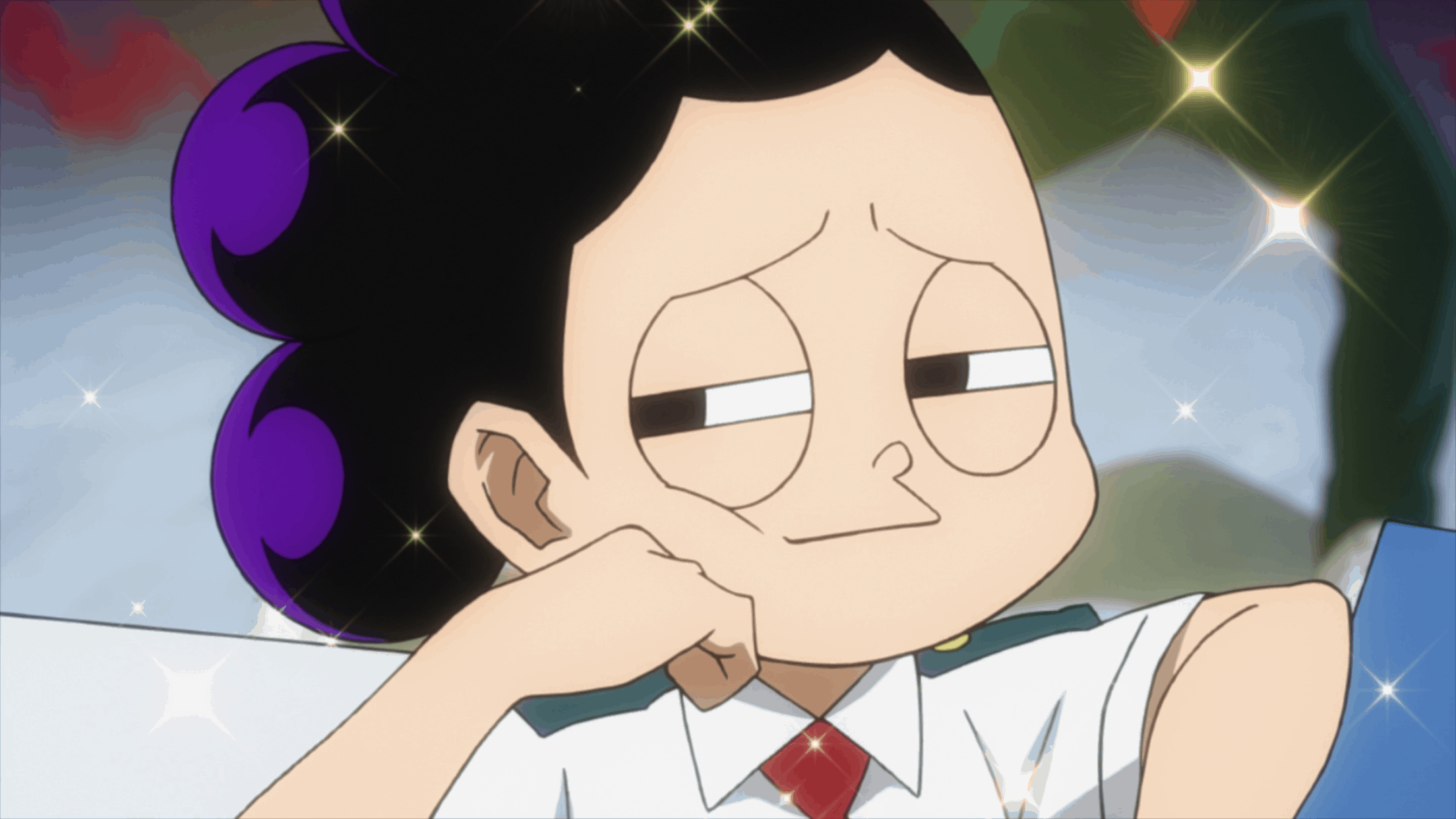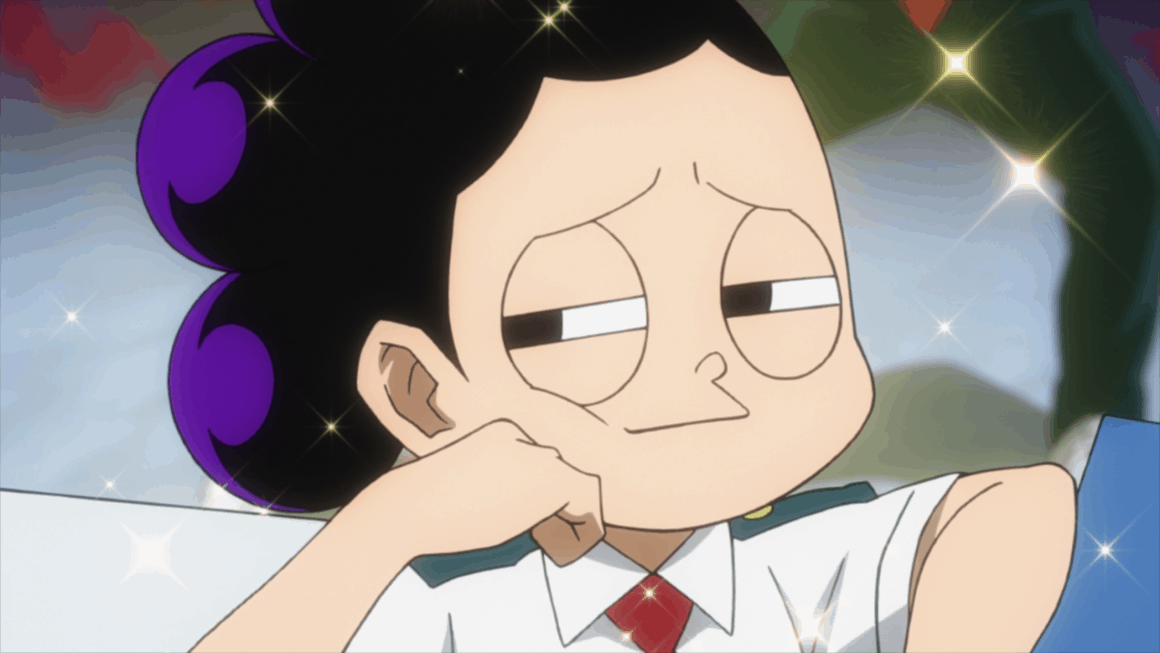 Example: Ayame Kajou (Shimoneta), Minoru Mineta (Boku No Hero Academia), Toritsuka Reita (Saiki Kusuo No Psi-nan)
Erodere, in general, are characters who act perverted, seductive, and lustful in front of others. They may look like that on the outside, but they can still have a romantic, sweet and caring side of them inside, especially when they meet someone they truly love.
18. Hiyakasudere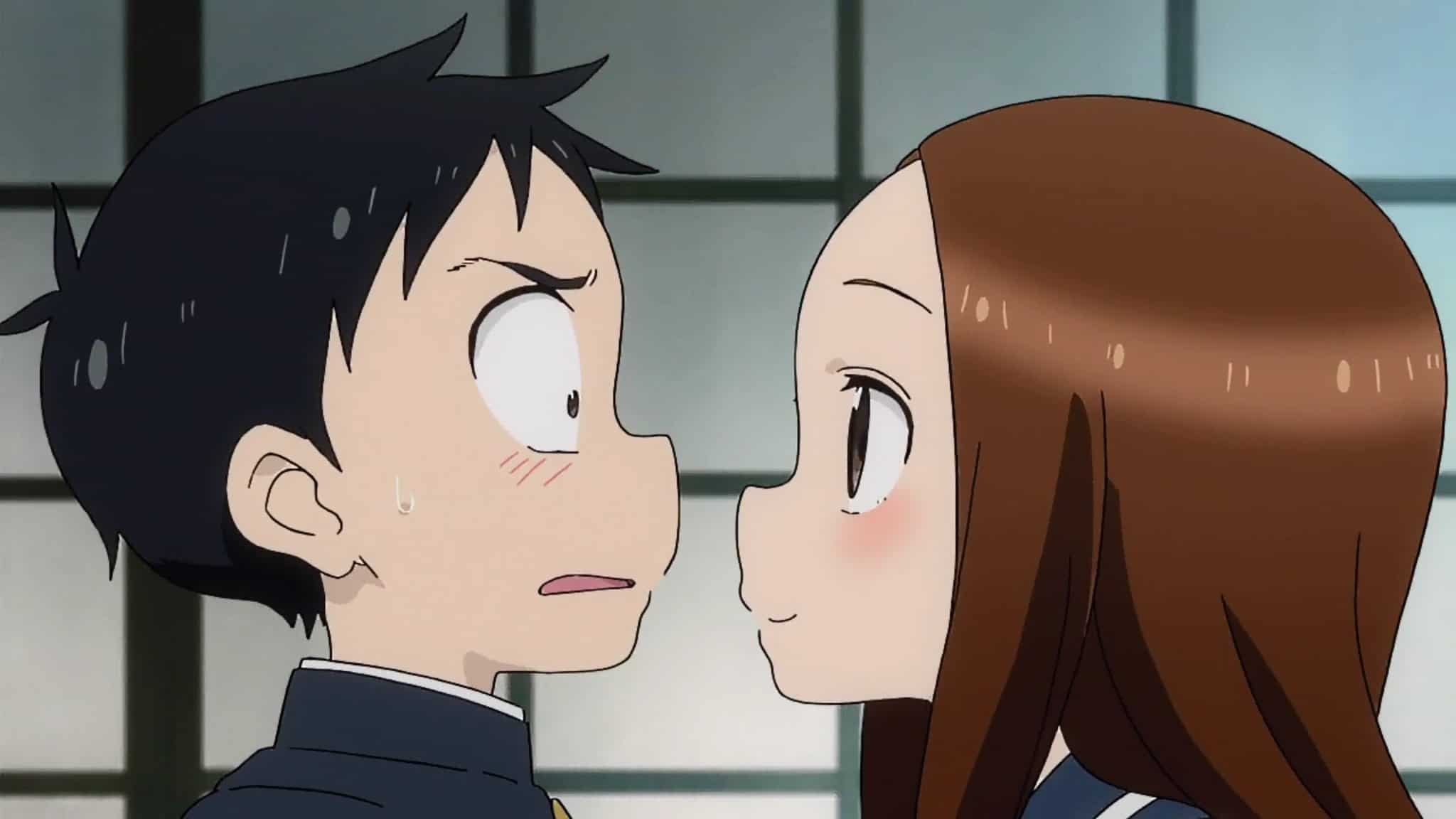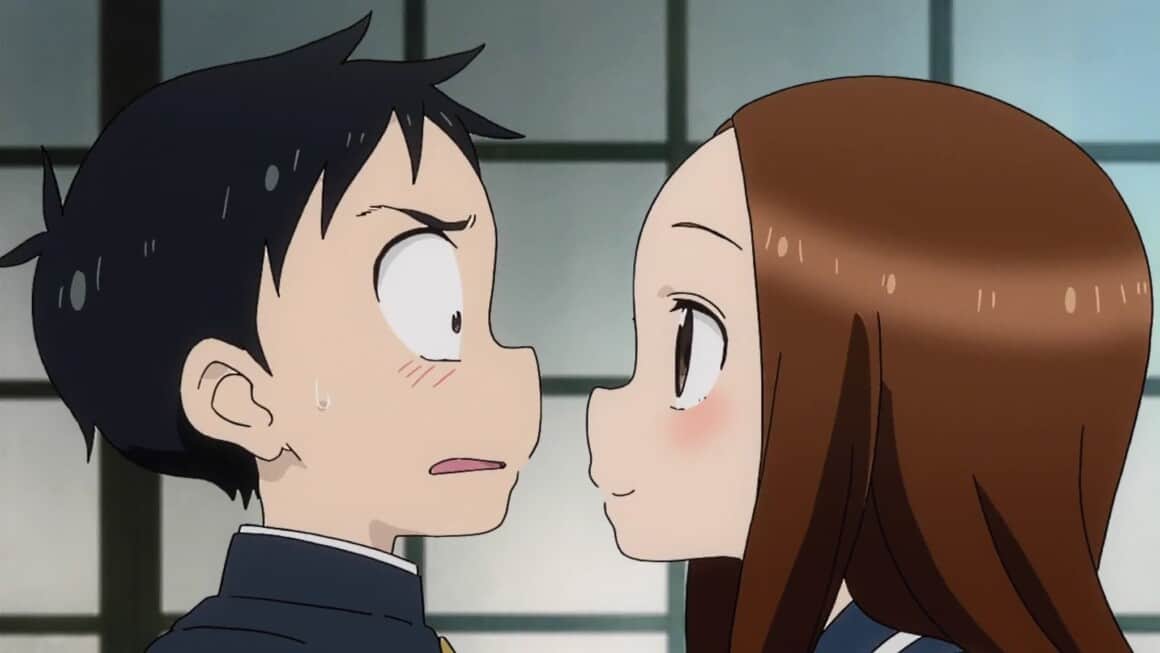 Example: Hayase Nagatoro (Please Don't Bully Me, Nagatoro-san), Holo (Ookami to Koushinryou), Shuuya Kano (Mekakucity Actors)
If you have already watched Nagatoro-san, you should already have an idea of what Hiyakasudere's traits look like. Hiyakasudere is like the refined and gentle version of Erodere. They share the same basis, both use flirting to gain attention from their lover, but Erodere doesn't go as far as being perverted or seductive at the very least. Erodere usually flirts and they love to tease their partner. Usually, the reason they did it is that the partner gets embarrassed easily, so erodere finds it entertaining to tease them.
19. Yottadere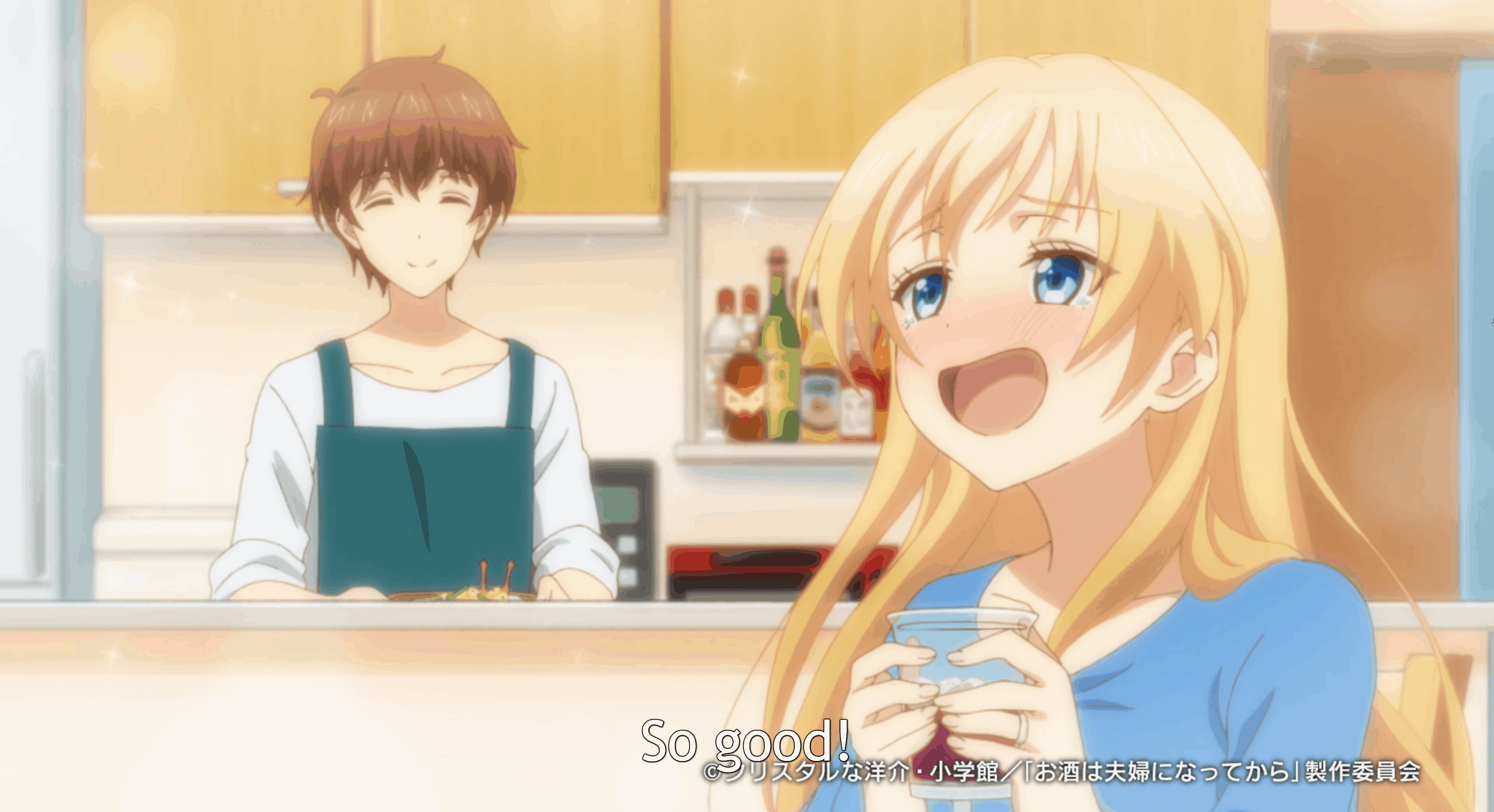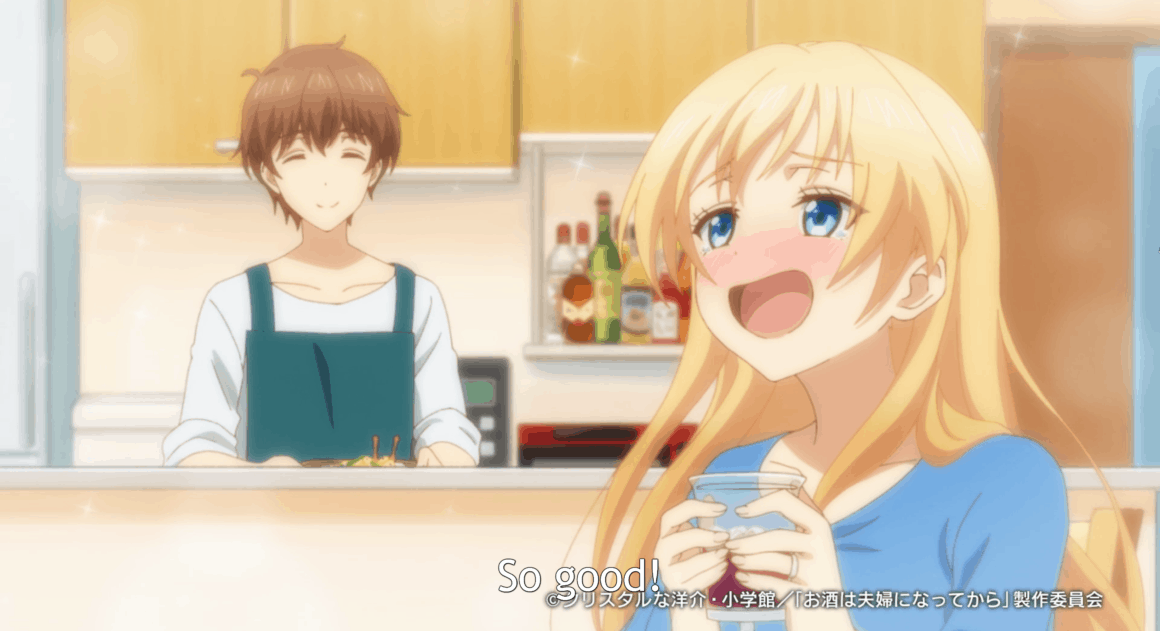 Example: Yasuko Takasu from (Toradora), Vanessa Enotaca (Black Clover), Cana Alberona (Fairy Tail)
Yottadere characters are simply those who love to drink alcohol. You will rarely see them sober, as they will always sip on alcohol in almost every situation. This habit will start to fade if they find someone their partner. Their personalities can shift when they are in a drunk state.
20. Byoukidere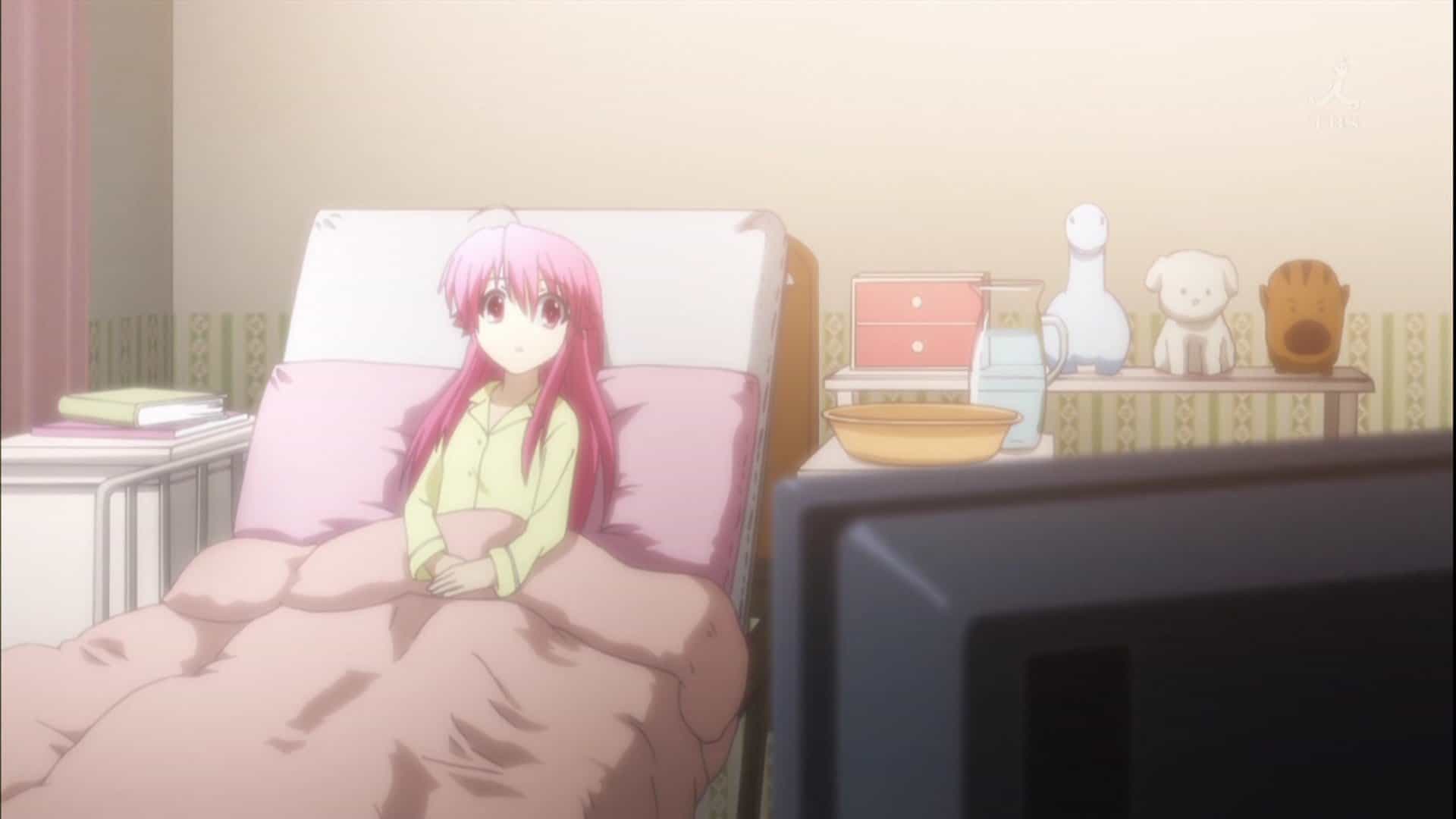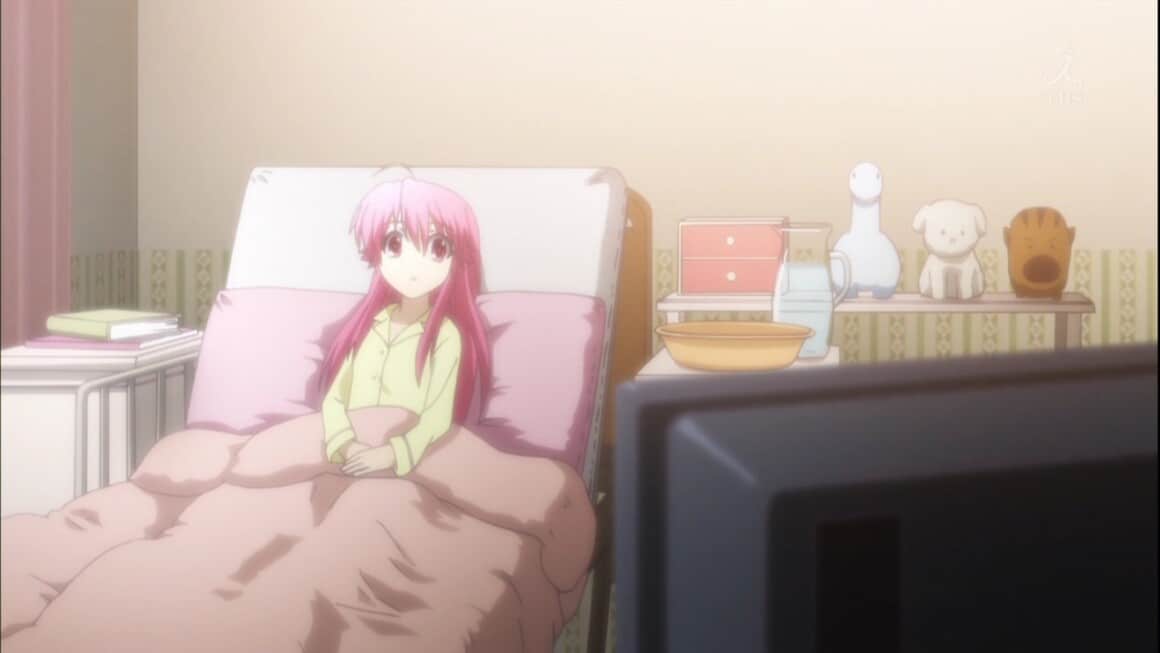 Example: Kaori Miyazono (Shigatsu wa Kimi no Uso), Yui (Angel Beats), Nagisa Furukawa (Clannad)
Some of the popular sad romance anime like 'Your Lie in April' or 'Clannad' usually have Byoukidere as its main character. They are sweet and kind, but they suffer from a deadly disease that makes them look fragile and frail most of the time. They are not aggressive at all, as they have a reserved nature. What makes a romance anime with Byoukidere as its main character sad and tear-jerking is that usually, they die in the end due to their incurable disease.
21. Kekkondere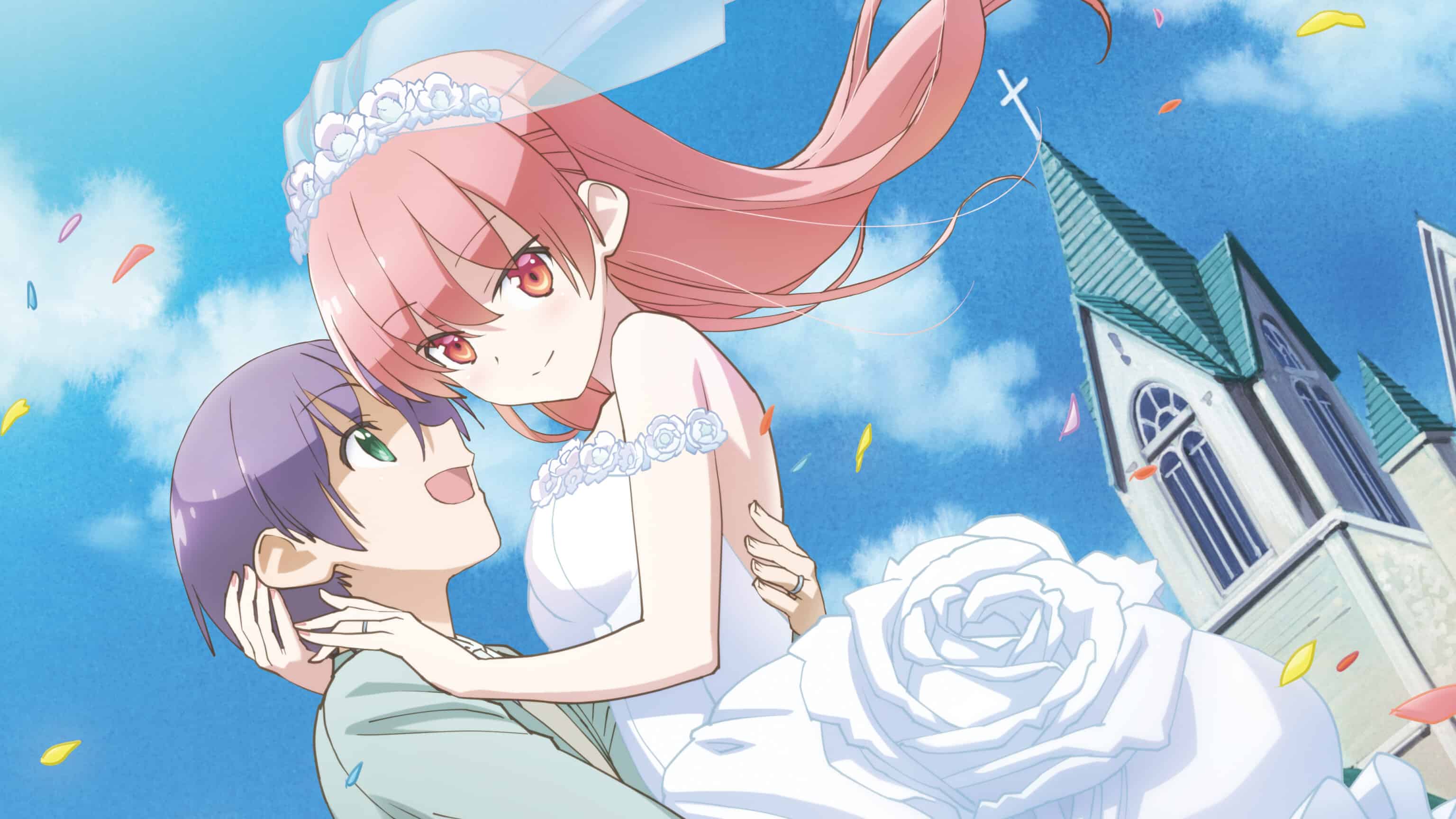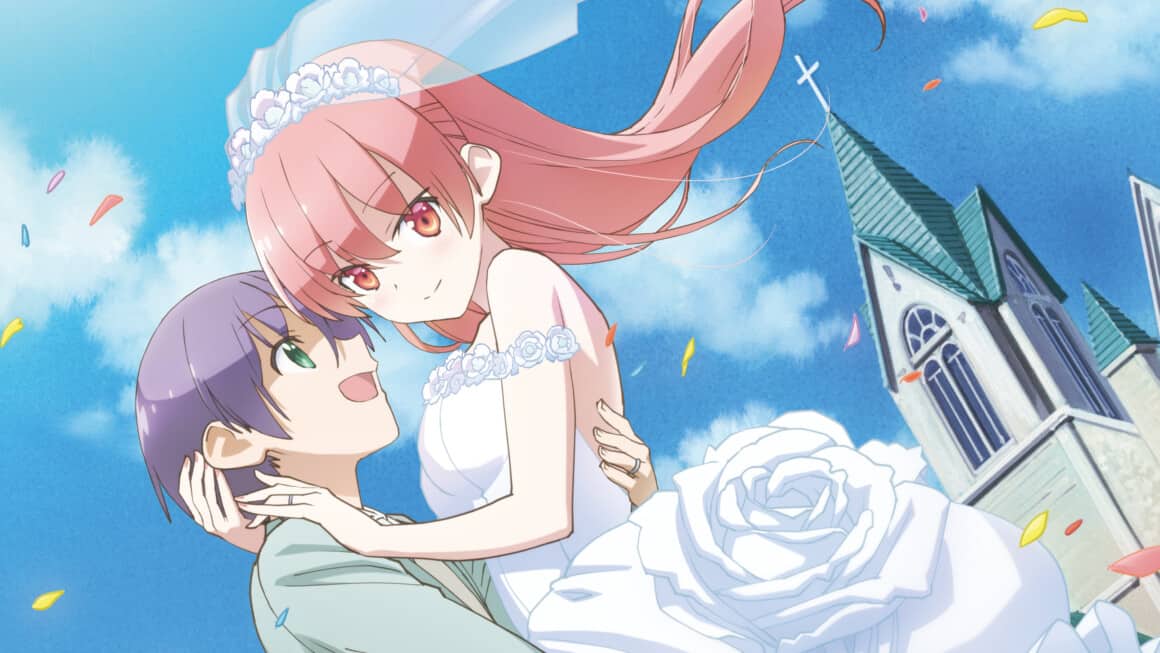 Example: Neko Fujinomiya (Masamune-kun no Revenge), Yuzaki Nasa and Tsukuyomi/Yuzaki Tsukasa (Tonikaku Kawaii), Juvia Lockser with Gray Fullbuster (Fairy Tail)
Kekkondere are characters who believe in love at first sight, and not only that, they want to get married right away. Some of them get rejected at first, but in some cases, both sides will agree without hesitation. This kind of relationship will be awkward in the beginning, because both of them barely know each other in the first place.
22. Megadere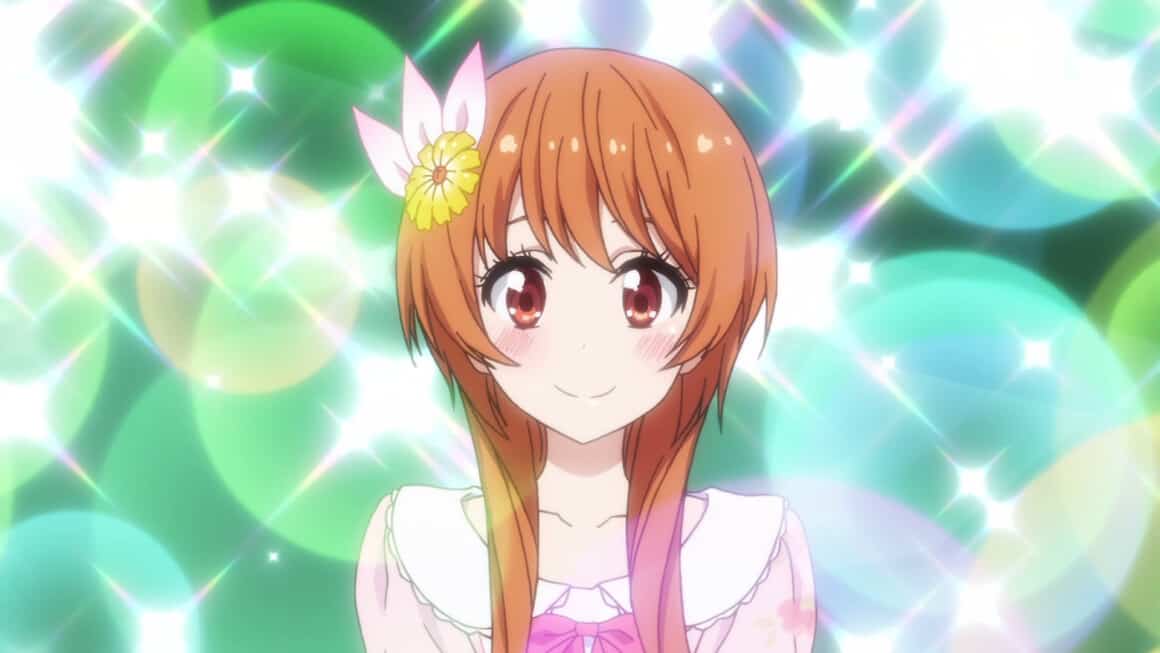 Example: Yumehara Chiyo (Saiki Kusuo No Psi Nan), Marika Tachibana (Nisekoi), Renge Houshakuji (Ouran HighSchool Host Club)
Megadere, characters that are obsessed with someone in a fangirl/fanboy way. They are similar to Deredere, but they are more extreme. They show their obsession by following their partner around, clinging to them, and always exaggerating when it comes to their reaction. This habit could end up making their partner uncomfortable.
23. Nyandere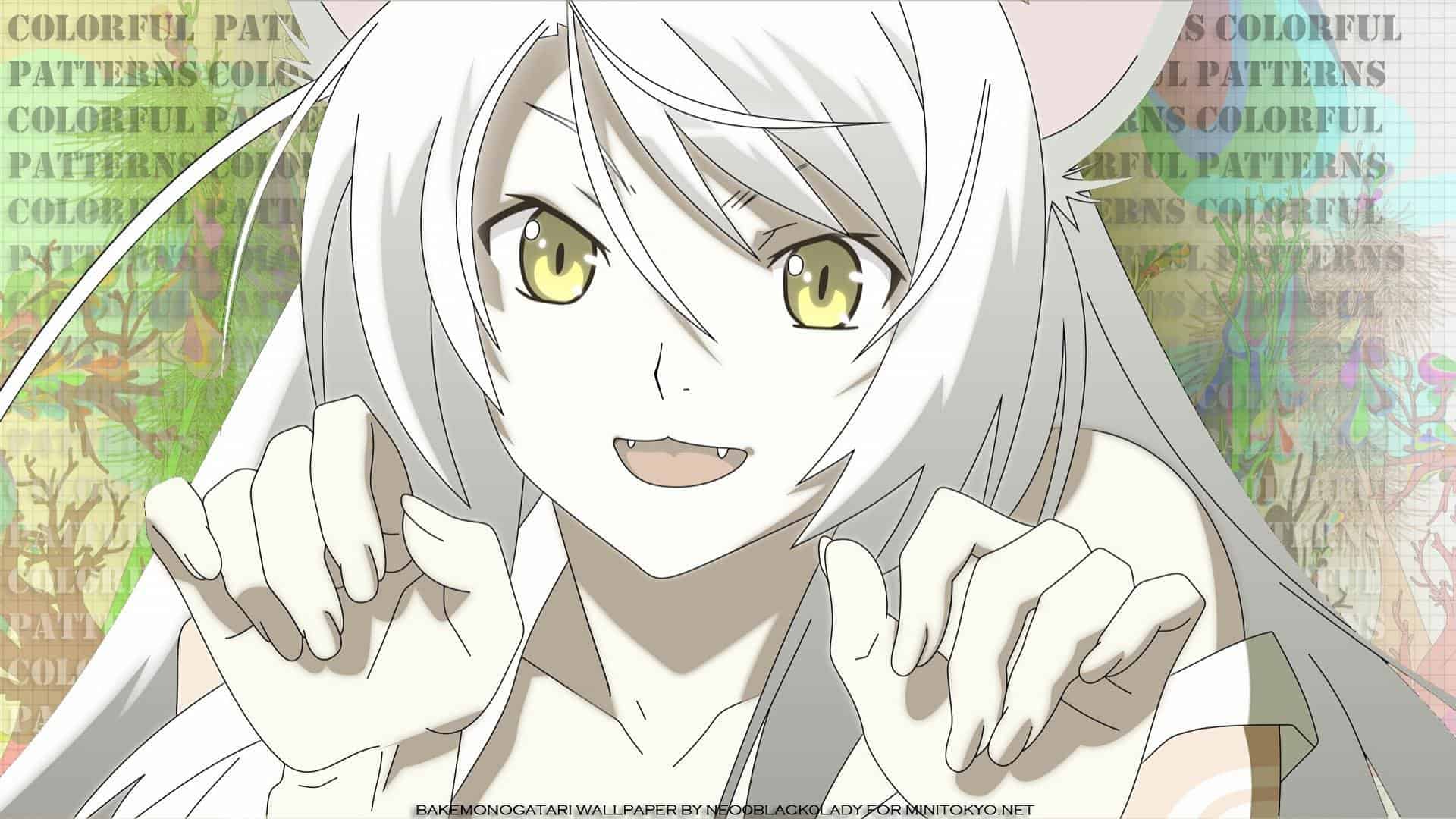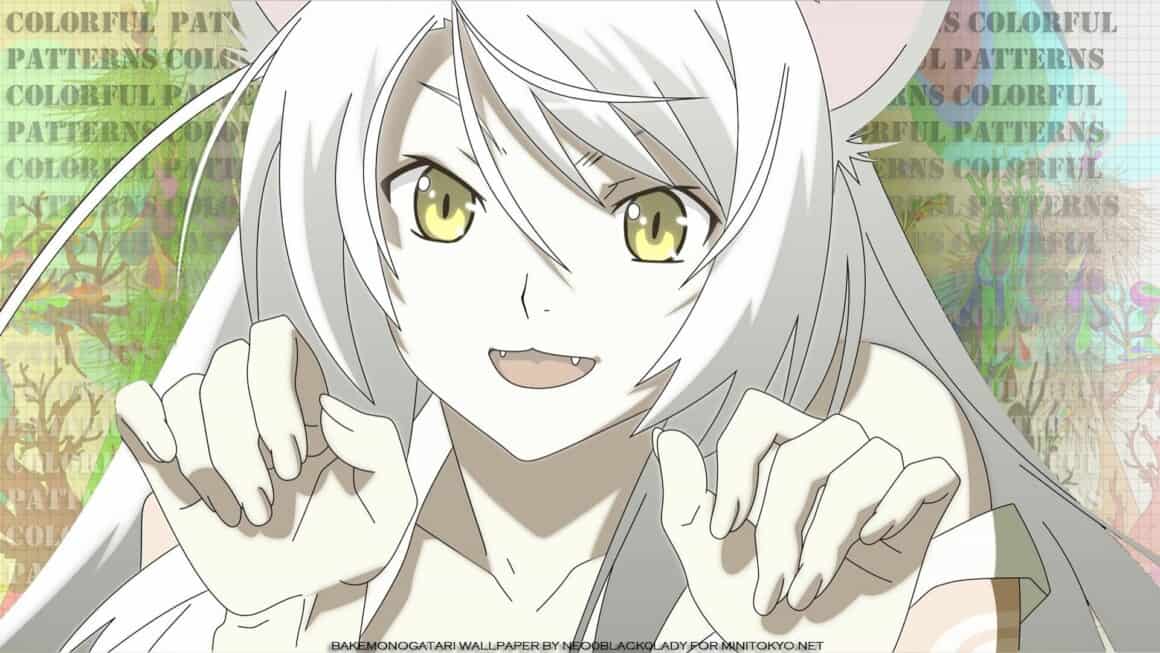 Example: Black Hanekawa (Bakemonogatari), Ikuto Tsukiyomi (Shugo Chara), Blair (Soul Eater)
Nyandere characters are those who act like a cat most of the time For those of you that don't know yet, the word 'Nyan' is like a Japanese version of 'meow' at the very least. They usually say 'Nyan' when they speak, and they usually use it at the end of their sentences.
24. Oujodere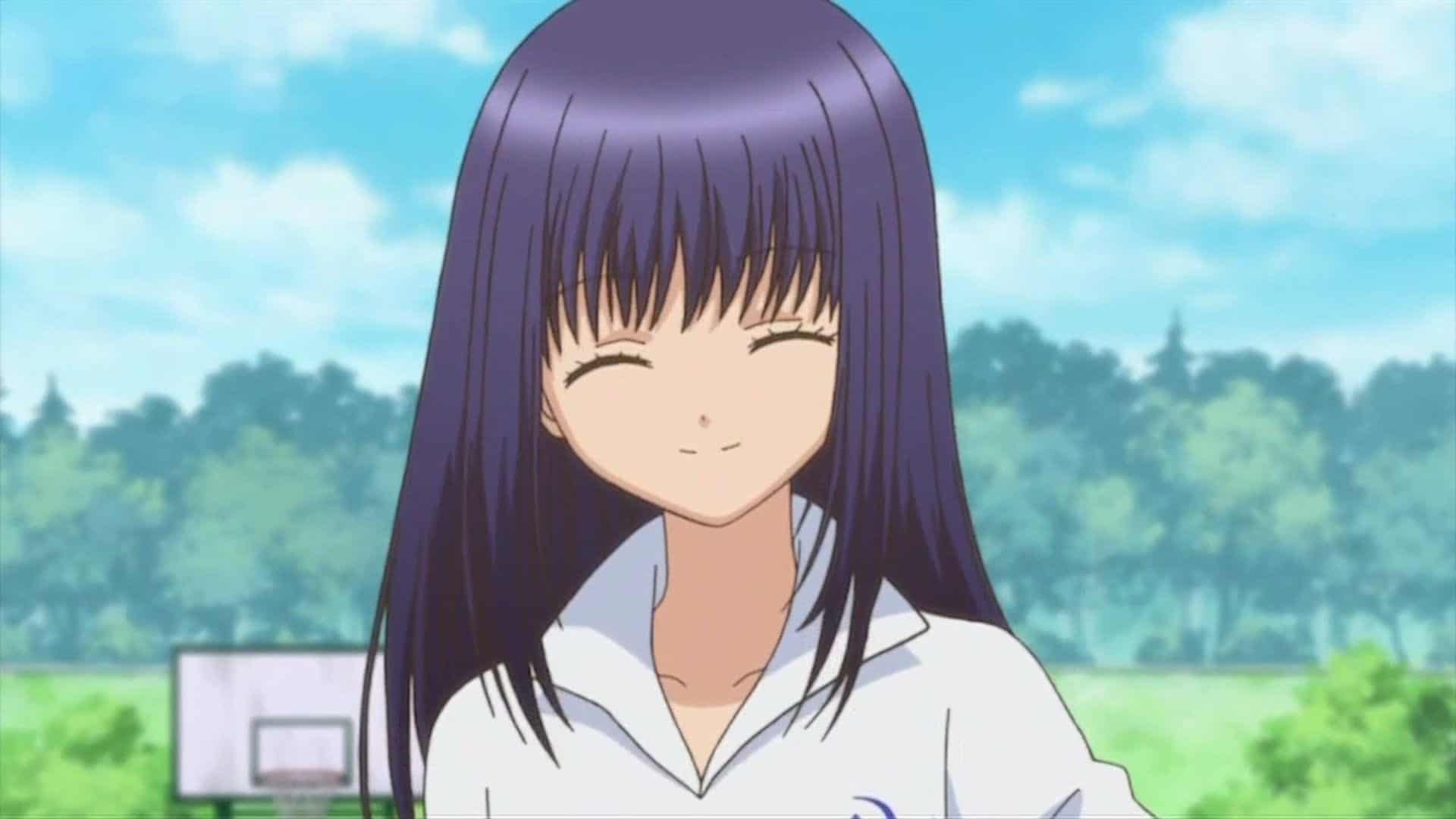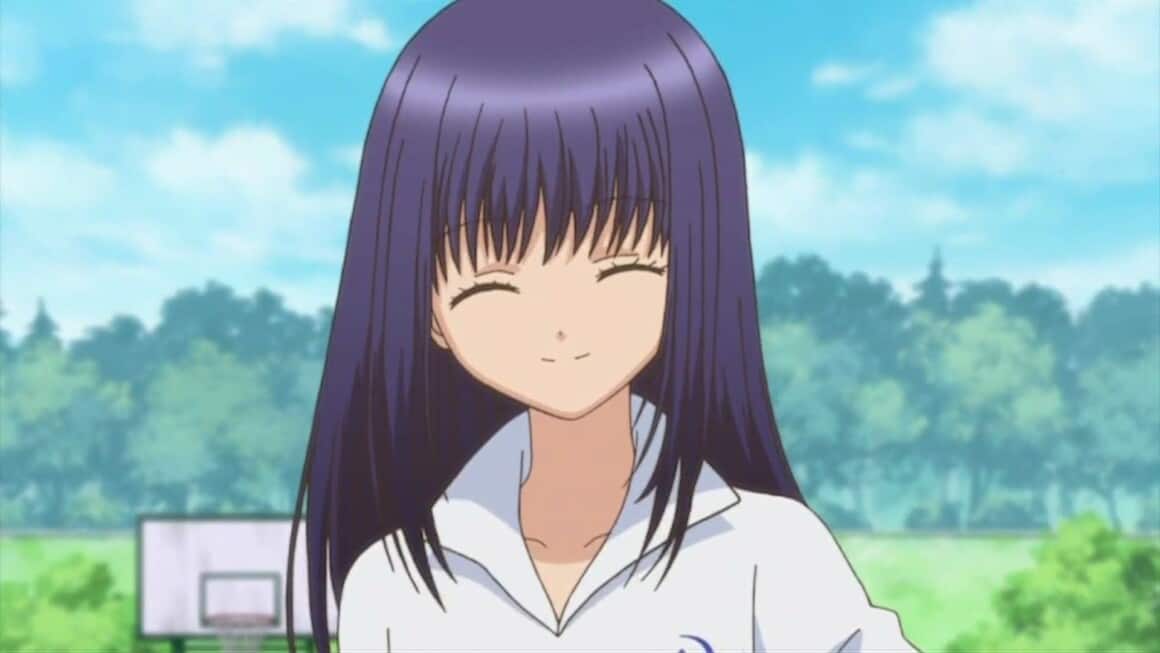 Example: Nadeshiko Fujisaki (Shugo Chara!), Nunnally Lamperouge (Code Geass), Elizabeth Middleford (Black Butler)
Out of all dere characters in the list, Oujodere would be one of the best woman candidates that every man wants to marry. They got everything you could ask for. They're gentle, calm, kind, cute, and they behave like your typical fairy-tail princess. They're like the refined version of Deredere.
Oujodere characters are lovely and not arrogant at all. They're also generous, usually, they lower themselves in front of others and their loved ones, even though they are not lowly at all and worth more than that. Everyone would love to have an Oujodere as a friend or even a partner.
25. Undere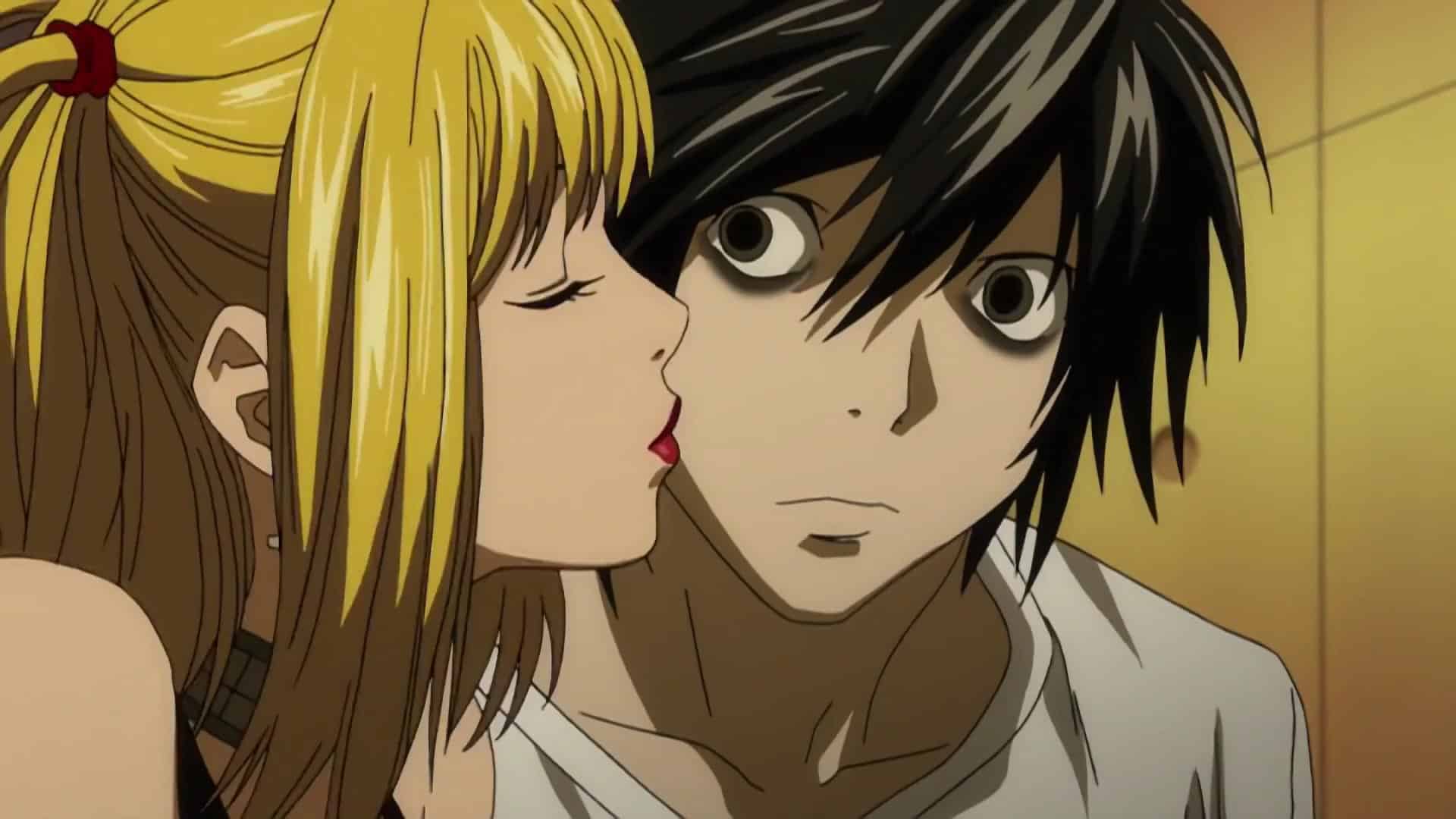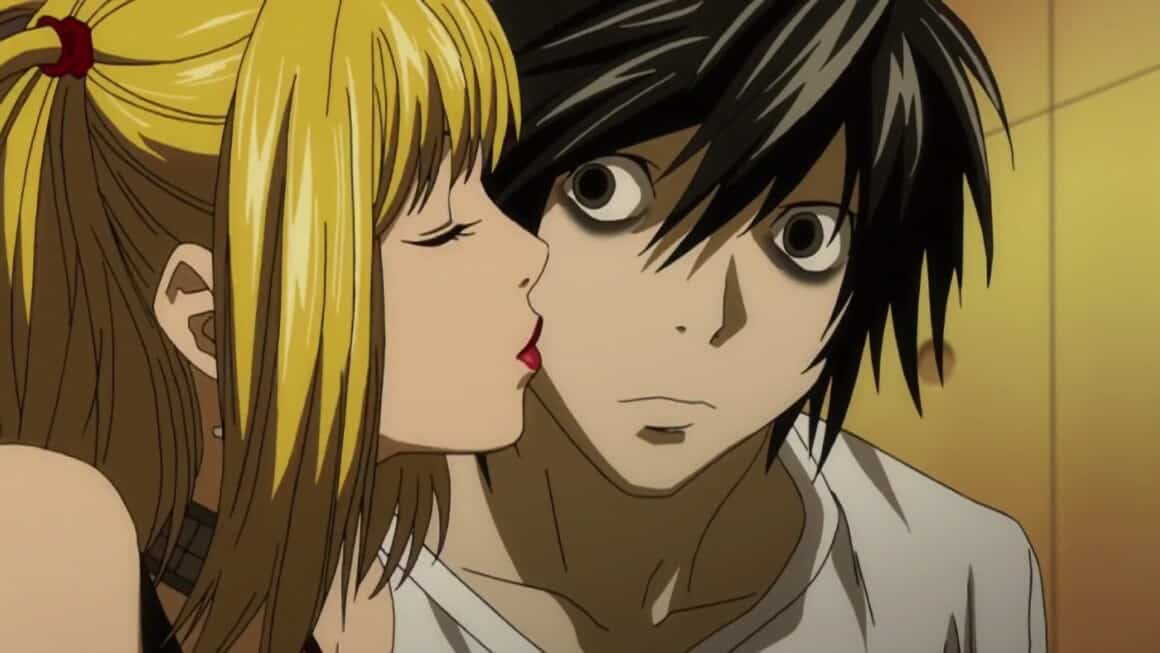 Example: Misa Amane (Death Note), Sakura Haruno (Naruto), Soifon (Bleach)
Yes, yes, and yes. That's the only response they will give to whatever their love interest says. Their life depends on their love interest, as they don't know what to do without him/her. They will always follow their partner's order, even if their partner asked them to do something criminal, they would likely still follow.
26. Shundere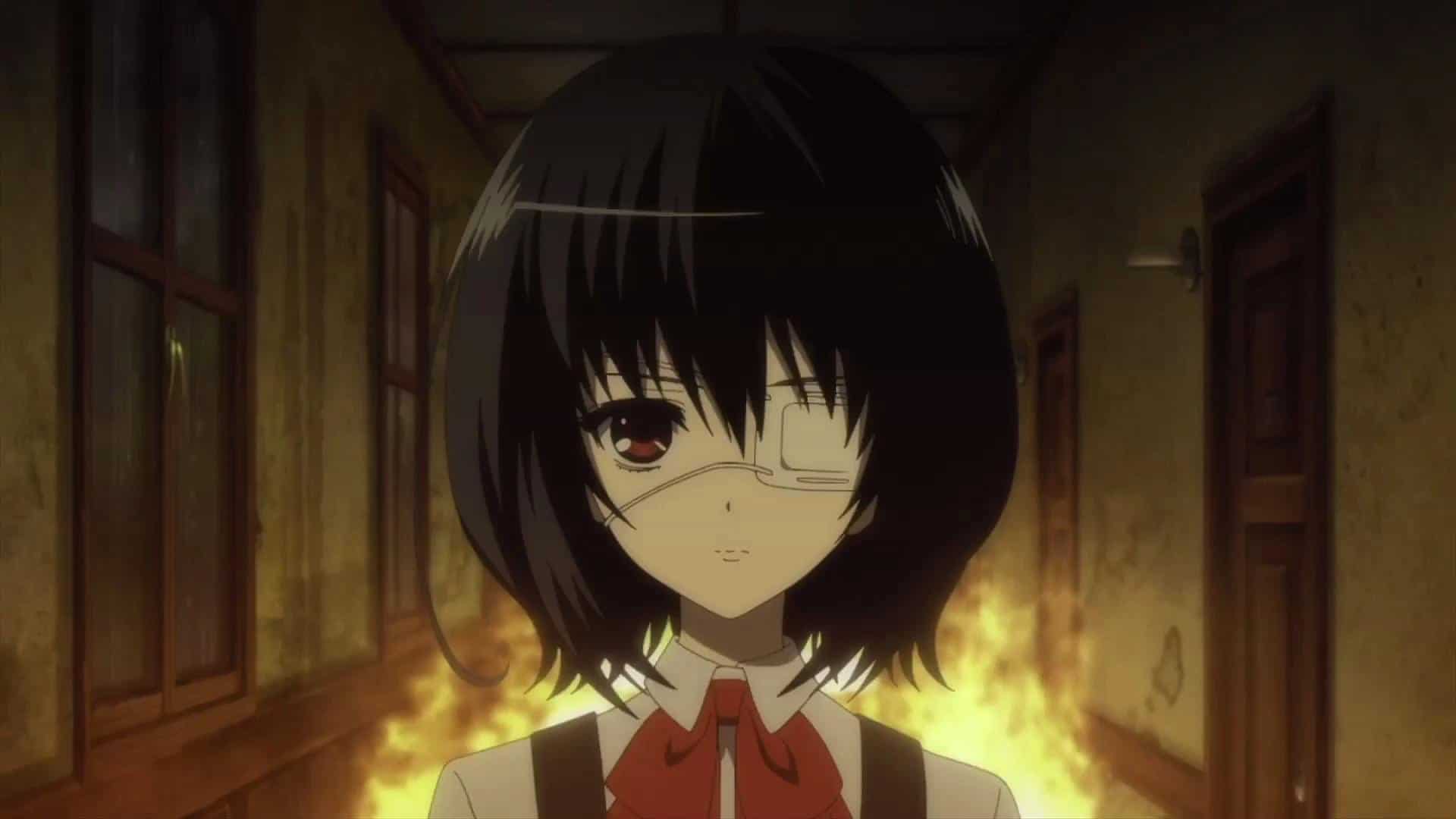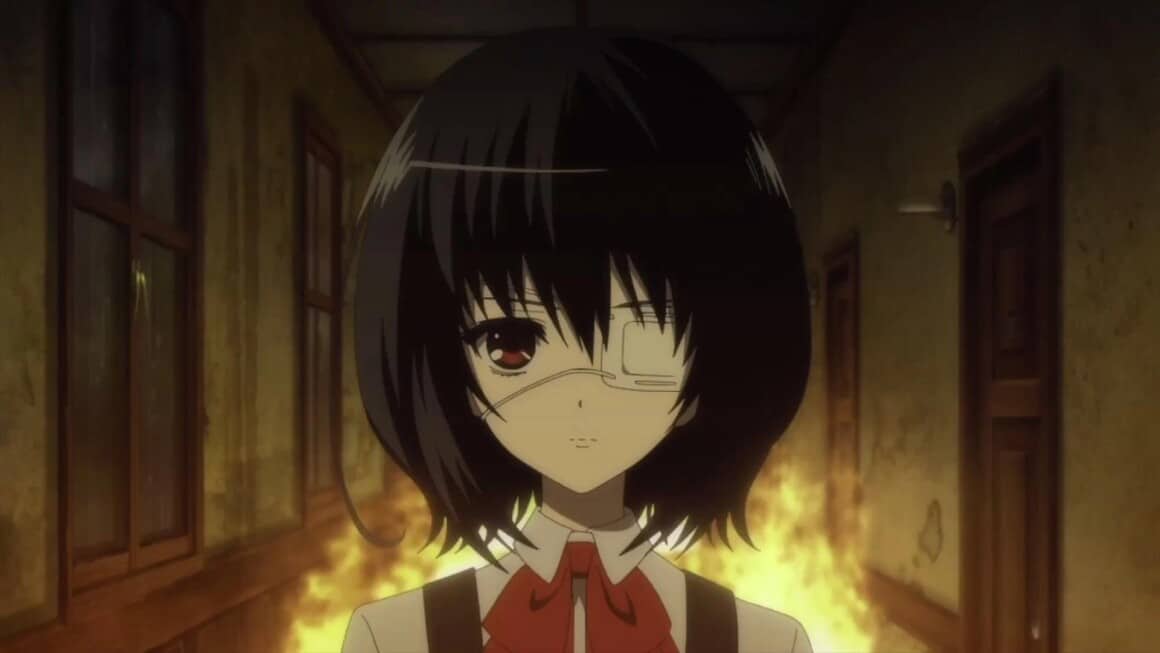 Example: Tomoko Kuroki (WataMote), Mei Misaki (Another)
Shundere, the dere type that branched from Kuudere. Shundere serves as an extreme example of Kuudere and takes the Kuudere trait even further. They always look gloomy and sad, and most of the time there are no reasons for them to look that way. There are two types of Shundere. The first type is those who always look sad and depressed all the time, and they tend to ignore and avoid other people. The second type is those who always put on a facade to hide their inner sadness. They usually smile in front of others, but beneath it lies deep sorrow.
27. Utsudere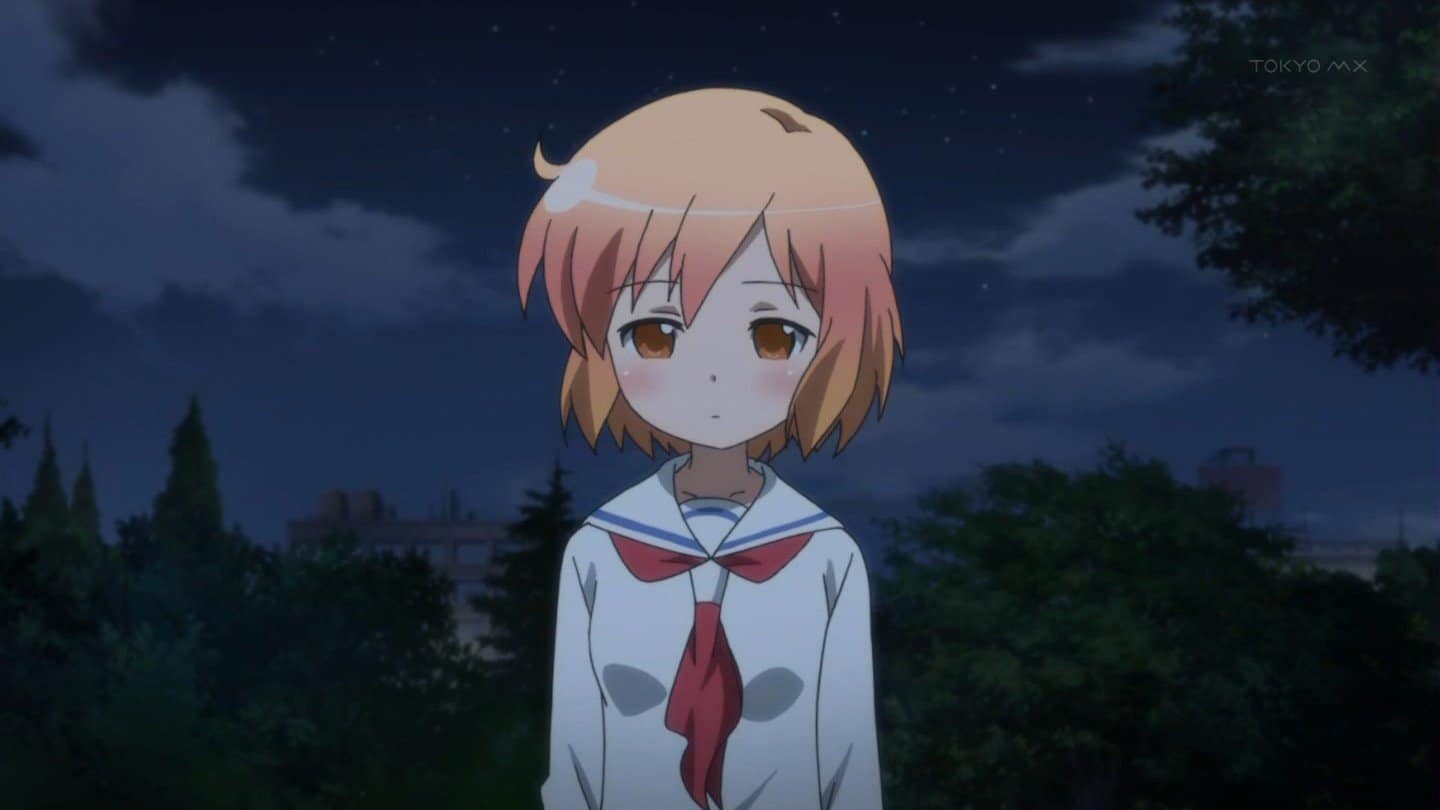 Example: Mamoru Chiba (Bishoujo Senshi Sailor Moon), Rei Kiriyama (3-gatsu no Lion), Haruka Kotoura (Kotoura-san)
Utsudere and Shundere are similar, but Utsudere characters usually have an actual reason for why they look gloomy and sad. They don't show that kind of look on a daily basis, but once they do, they will have a depressed look written all over their face. The reason for it varies, but it usually revolves around their dark/unwanted past.
28. Bokodere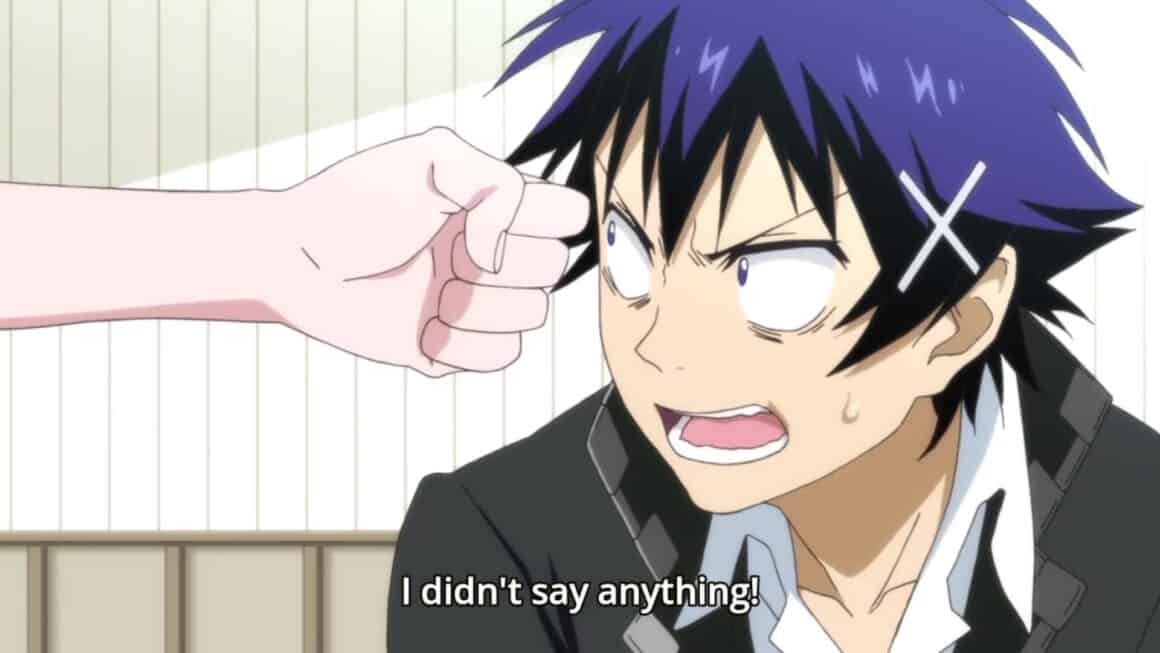 Example: Mahiru Inami (Wagnaria!!), Chitoge Kirisaki (Nisekoi), Mio Akiyama (K-On!)
Bokodere characters are like the combination of Dandere and Tsundere. They're shy and they get embarrassed easily just like a Dandere, especially with their love interest. However, when they blush because of the embarrassment, they will aggressively lash it out to their partner like a tsundere. Usually, they will use their fist to lash it out at their loved ones.
29. Hajidere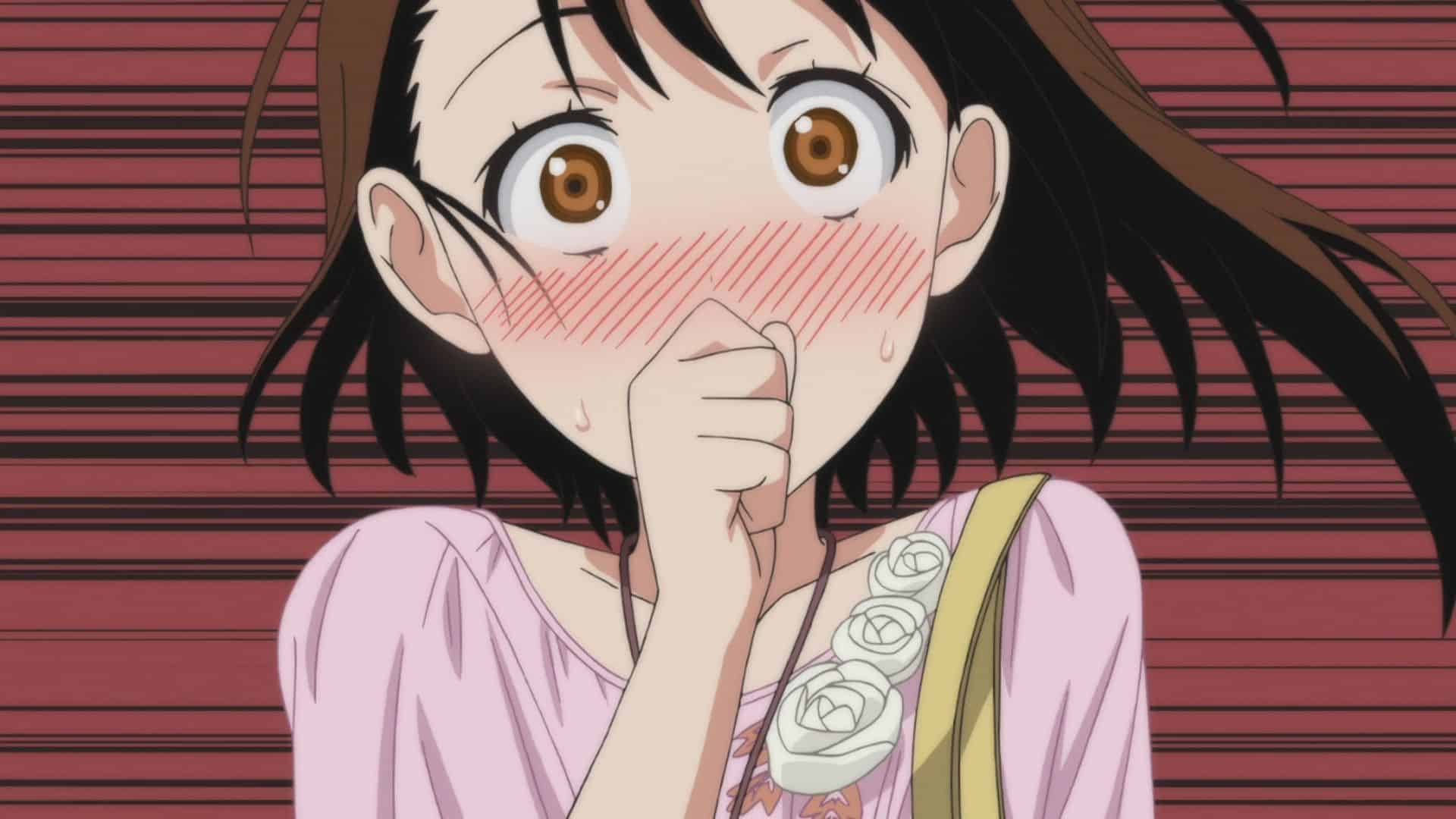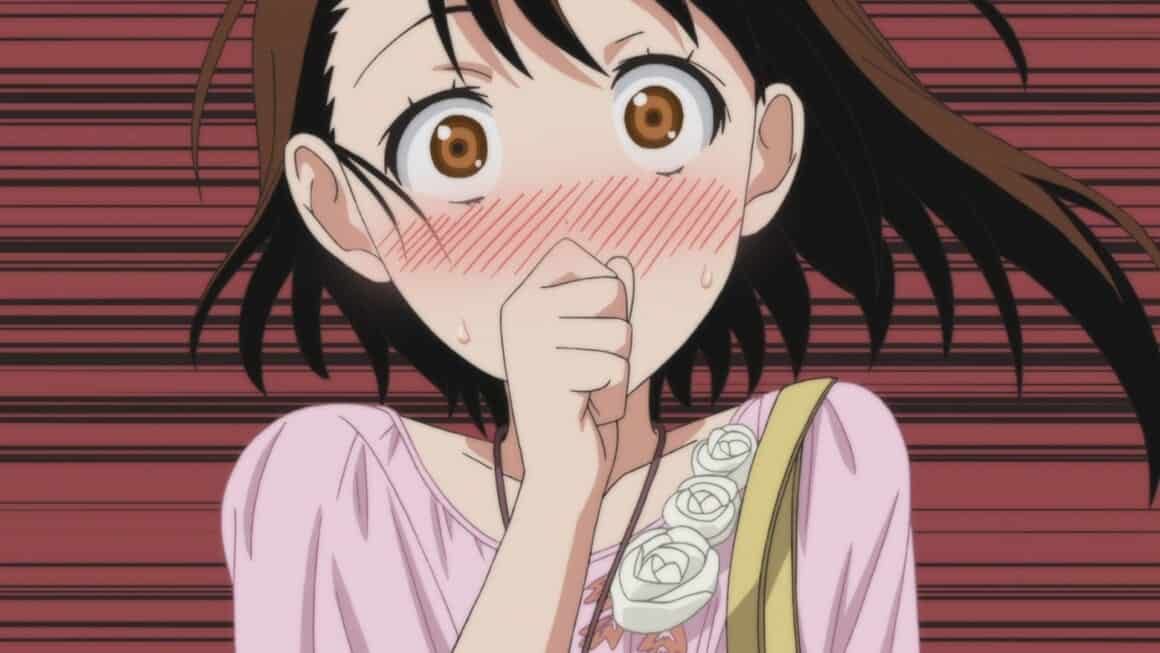 Example: Kosaki Onodera (Nisekoi), Hinata Hyuga with Naruto (Naruto), Riko Saikawa (Kobayashi-san Chi no Maid Dragon)
Similar to Bokodere, Hajidere gets embarrassed easily. What makes them different is that they usually get more nervous when they're around their crush and unlike Bokodere, they don't lash their embarrassment at their crush. They will usually try to hide it from their partner.
30. Dorodere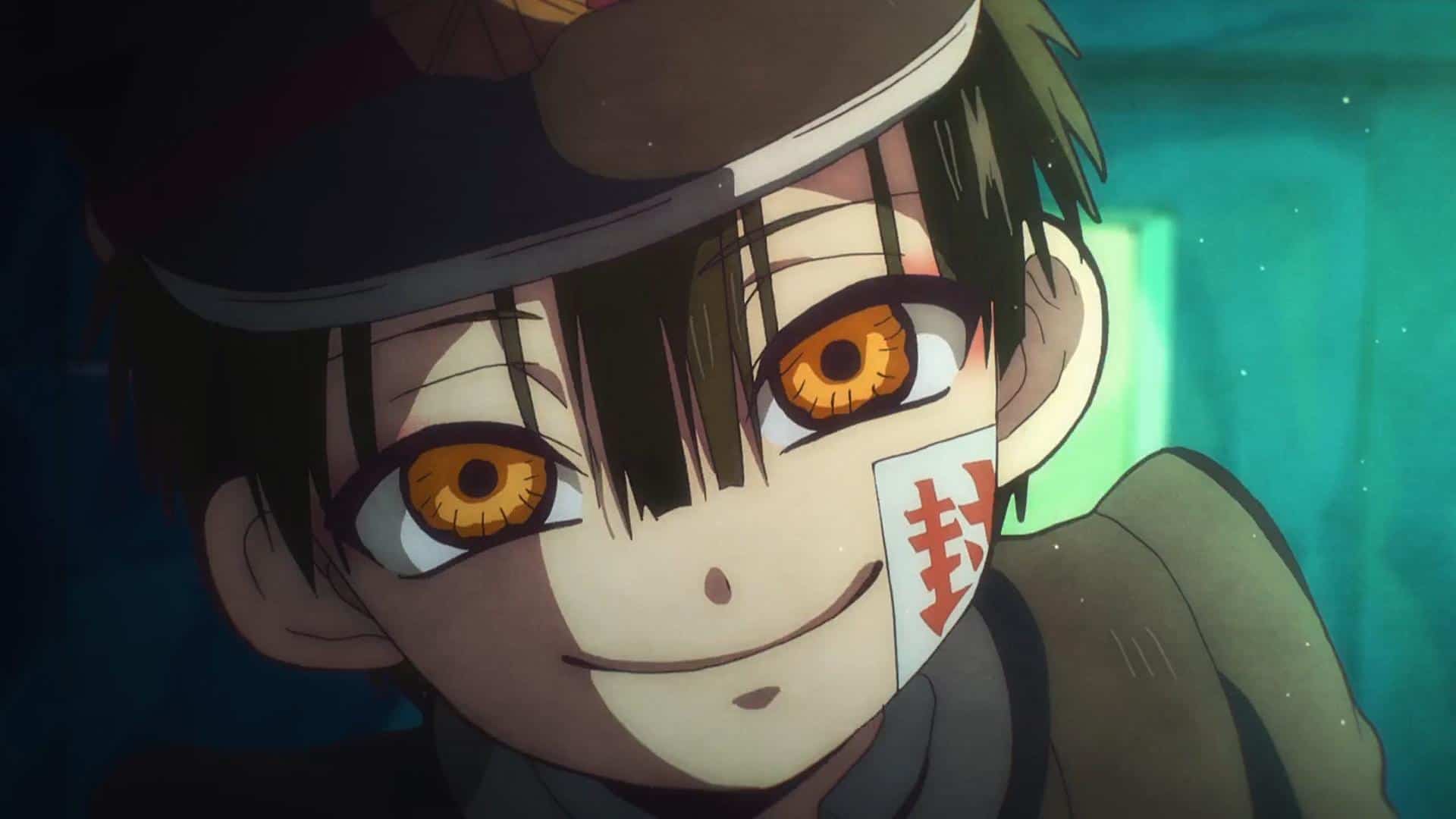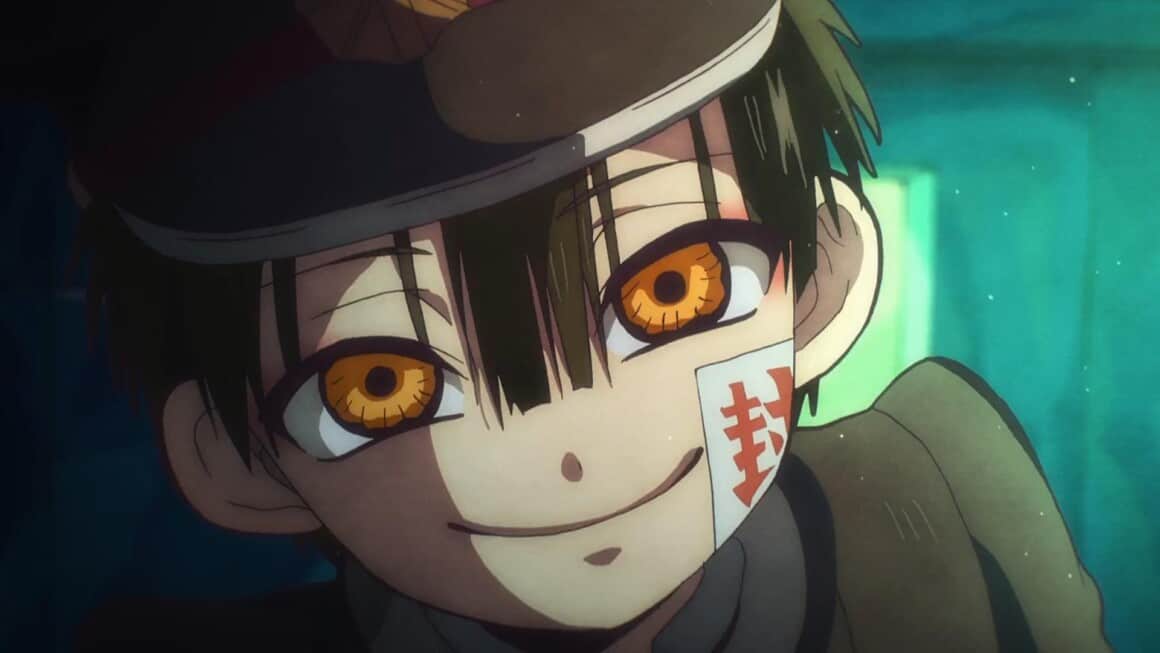 Example: Luca Trulyworth (Ar tonelico II: Melody of Metafalica), Hanako-kun (Jibaku Shōnen Hanako-kun), Diodora Astaroth (High School DxD)
Dorodere characters are fake and deceptive. They put on a facade, acting all sweet on the outside, but rotten on the inside. Their heart is full of hatred and bad feelings toward others, even to their love interest. They will always have something up their sleeve. All of that makes Dorodere the most dangerous type out there, even more than Yandere.
31. Kichidere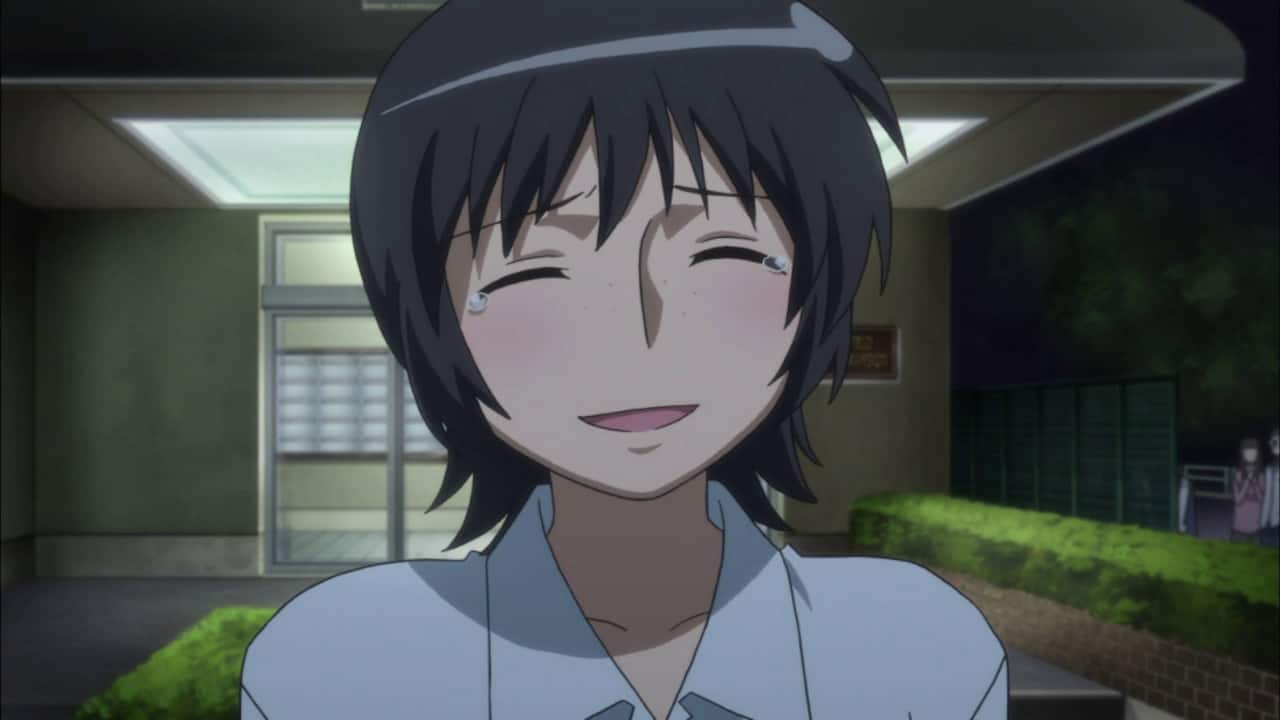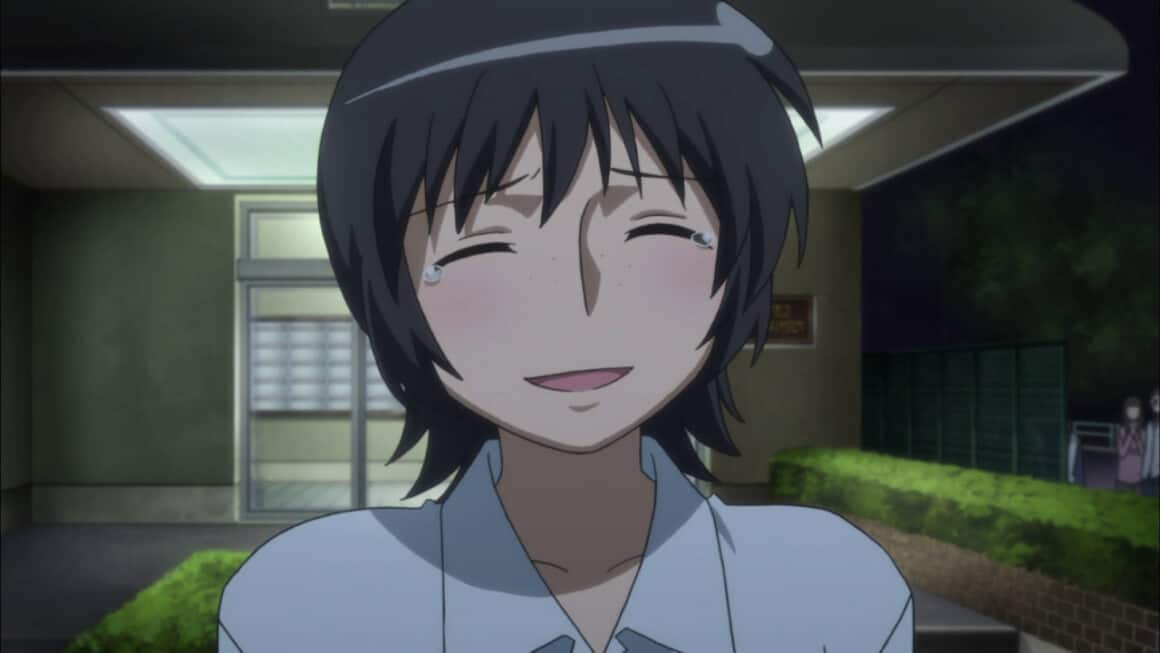 Example: Aki Tsukino (Kotoura-san)
Kichidere characters are dangerous and crazy in the eyes of other people, except their crush. When it comes to their romantic relationship, they can act normal and show their sweet and caring side. They're not trying to hide their crazy side in front of their loved ones, because that is just who they are and they can't help it. They don't have to worry, because that side of theirs won't bother their relationship with their partner.
32. Kitikudere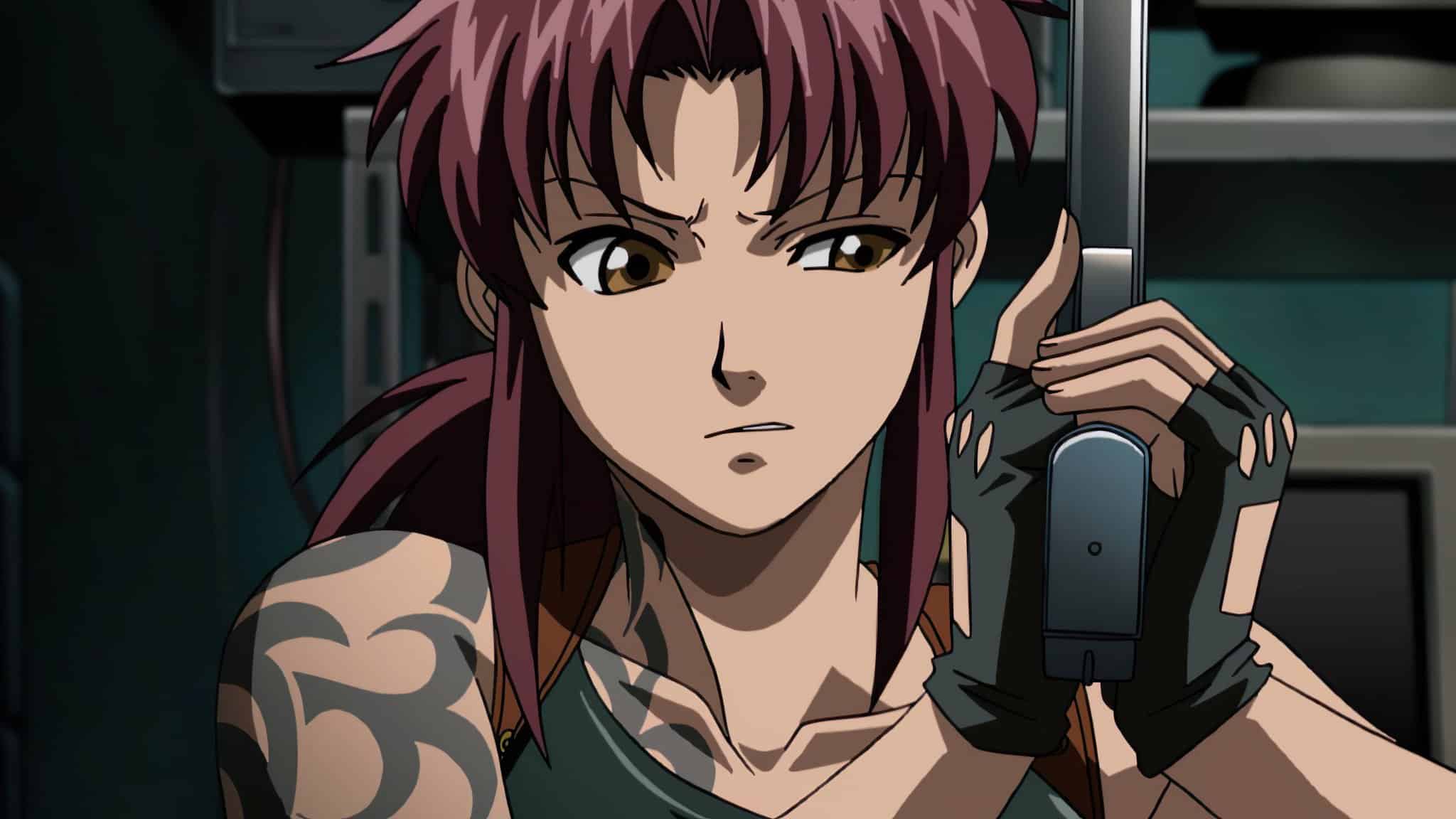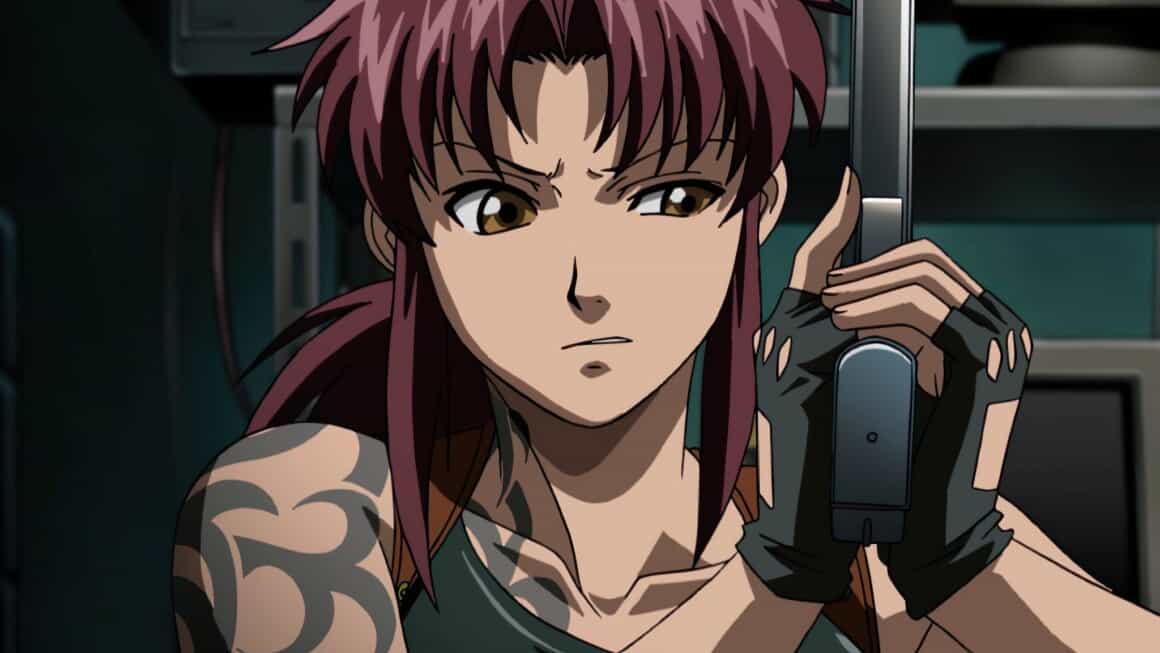 Example: Revy (Black Lagoon), Katsuki Bakugo (Boku no Hero Academia), Elizabeth "Liz" Thompson (Soul Eater)
Kitikudere characters are simply bullies. They mistreat and bully others. including their love interest. That can possibly lead to harming their love interest. Their reason for doing so is that they want to hide their true feelings. They try to avoid acting all sweet and caring in order to keep their image of being a bad boy/girl.
Kitikudere characters can either be always alone or belong to a group of other bullies and in some cases, they can be the leader of a gang.
33. Mayadere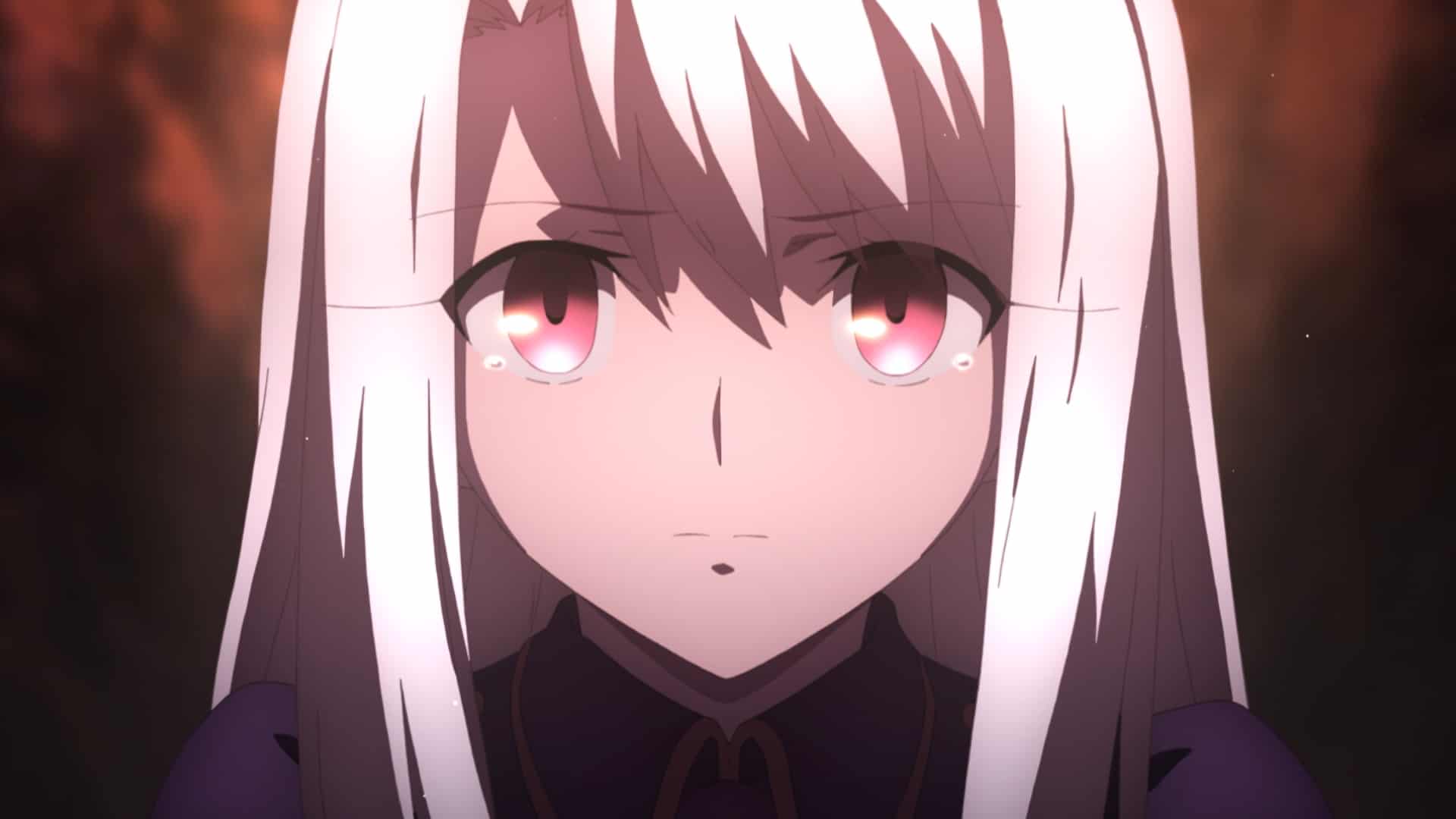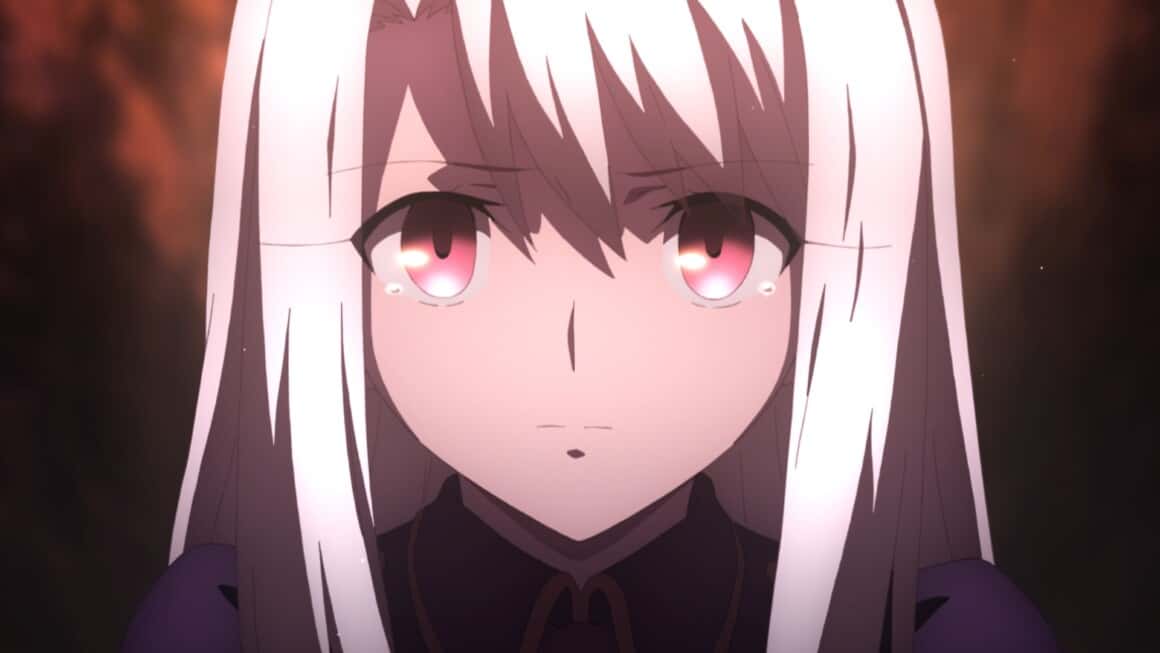 Example: Illyasviel von Einzbern (Fate/stay night), Seishirō Tsugumi (Nisekoi), Yami/Golden Darkness/Eve (Love-Ru Darkness)
Mayadere characters are the antagonist/villain in an anime at first, but they will switch sides after they find someone they can truly love, usually the protagonist. Their original intention is usually to screw up the protagonist, and they can even go to the length where they want to kill the protagonist. Once they turn side, they will likely change for the better.
34. Sadodere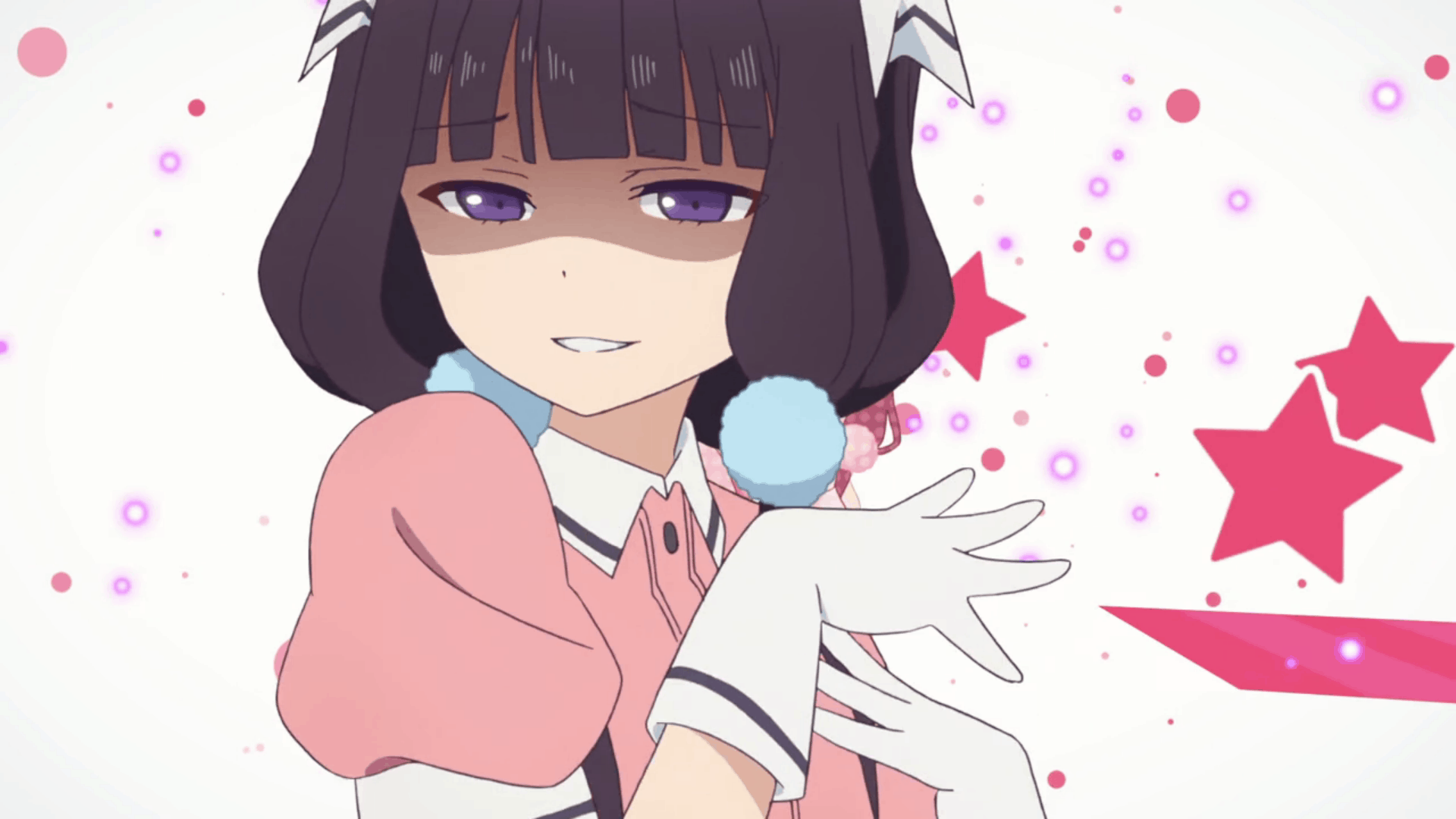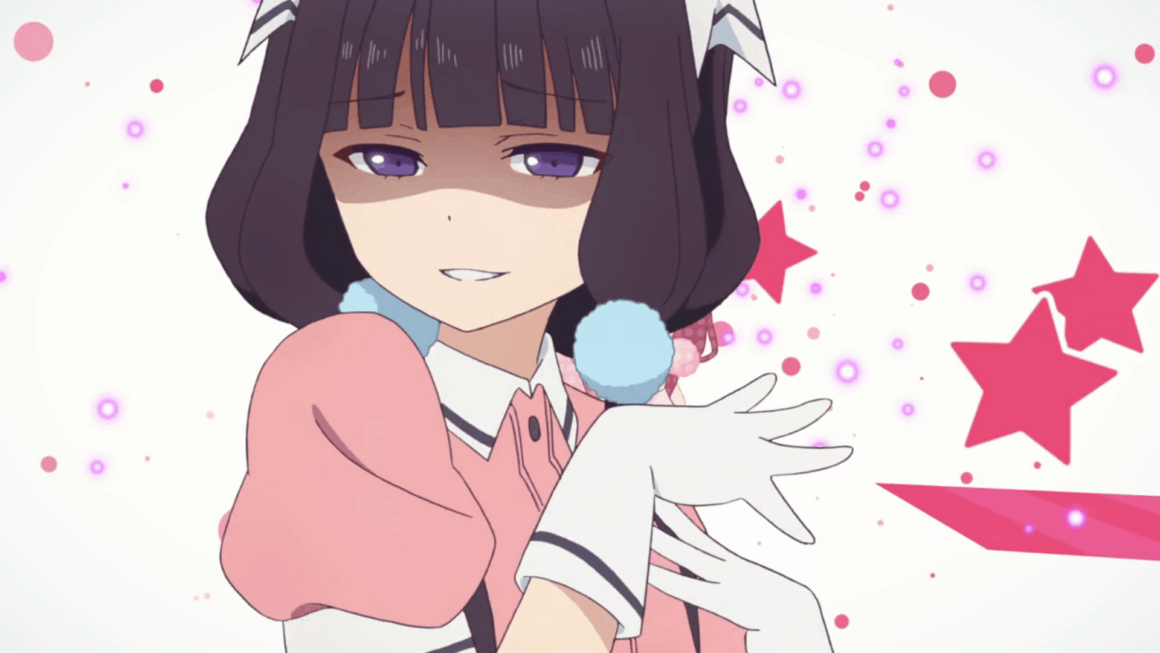 Example: Kurumi Tokisaki (Date A Live), Maika Sakuranomiya (Blend S), Himiko Toga (Boku no Hero Academia)
Sadodere, characters that enjoy the pleasure of humiliating their love interest. They're sadistic, and they enjoy making fun of their partner's feelings.
Although they may seem familiar to Yandere, they're slightly different. Sadodere simply enjoys harming and making fun of their partner, while Yandere harm their love interest due to their overprotectiveness, and not because they enjoy doing it.