Cobra Kai Season 4 recently landed on Netflix and is celebrating their launches with many promotions including collaboration with Fortnite, so it is not surprising that a lot of people are asking whether or not there will be Cobra Kai Season 5.
A series that never dies as it gains it's start as spin-off to the classic Karate Kid, and has found success even though it has moved homes from Youtube Premium to Netflix
The future of the Valley is at stake in ways we've never seen before, with the karate championship marking a bitter turning point that could threaten the world beyond those involved in martial arts.
But will there be Cobra Kai Season 5? Well, we will tell you everything you need to know about Cobra Kai Season 5!
Will there be Cobra Kai Season 5?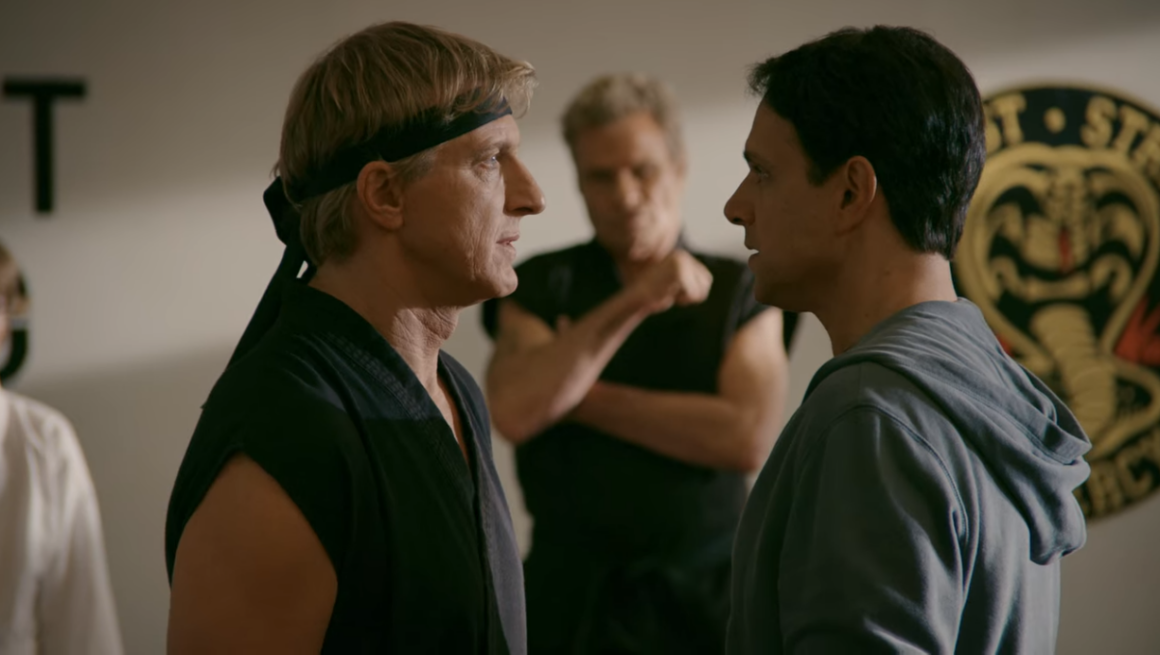 Yes! Shortly after Cobra Kai Season 4 was dropped, Netflix spend no time announcing that there will be Cobra Kai Season 5. But since the fourth season was just dropped we think it would be a while until we get it.
Ever since the show moved from Youtube Premium to Netflix, new seasons of Cobra Kai has been dropping on New Year's Eve for two years straight, so it is likely that Netflix will continue the tradition of dropping Cobra Kai on New Year's Eve to kick off the new year with karate spirit.
It shouldn't be a long wait for Cobra Kai Season 5, and Netflix certainly have more than enough shows to keep its audience waiting for Cobra Kai Season 5 for the year 2022.
Who will be in Cobra Kai Season 5?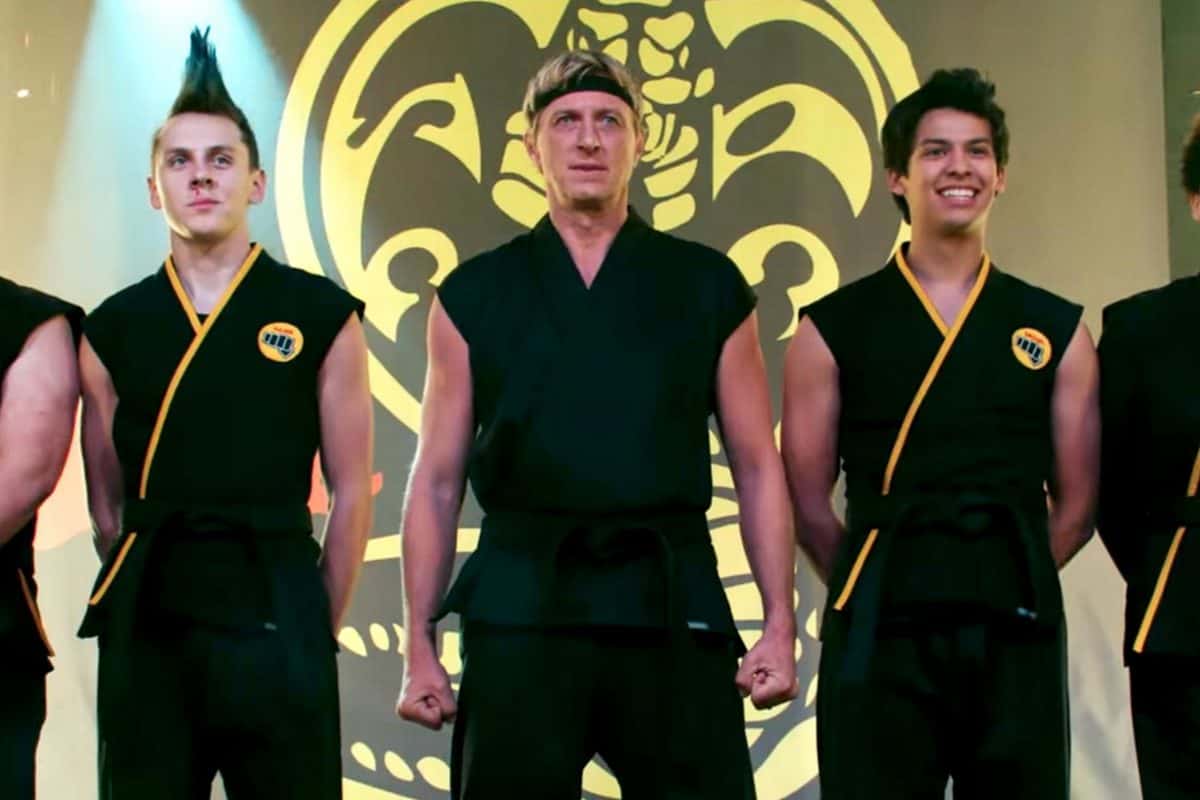 Cobra Kai is generally cemented by one major relationship – the fragile friends / enemy relationship between Daniel LaRusso and Johnny Lawrence, played by Ralph Macchio and William Zabka.
Their complicated rivalry sparked from the original Karate Kid shows and all subsequent film sequels, and it will be continued in Cobra Kai as tradition.
Over the course of the show, this has grown to include Johnny's former Cobra Kai sensei and original bad guy John Kreese (Martin Kove), and as of season four, his right hand mand Terry Silver played by Thomas Jan Griffith.
Now as both parties have grow older, now their run their own Dojo with Johnny and Daniel's respective kids having their own plotlines and the dojos bringing along fellow high-school kids for their own plots.
Following the events of season four, it's highly likely Tanner Buchanen (Robby), Peyton List (Tory) and Joe Seo (Kyler) will all be back representing the squad.
Someone to really keep an eye on is Kenny (Dallas Dupree Young), a new addition to season four, who was warped from a well-meaning, slightly nerdy newcomer to a vicious and bitter bully by Cobra Kai.
Over at Miyagi-Do, you have Sam (Mary Mouser), Eli/Hawk (Jacob Bertrand) and Demetri (Gianni DeCenzo). But Miguel (Xolo Maridueña) is still in question after he fled to Mexico at the end of the season.
Another character to watch out for in season five is likely to be Stingray – the immature older member of Cobra Kai who reappeared after being absent in season three.
After attempting to bond with the high-school kids (and even throwing a house party which should surely get a man of his age arrested, he tried to pledge his allegience to Cobra Kai.
How he acts in the next series as a result of the vicious assault (which left him in some kind of minor coma in hospital) could determine the gang's next play.
What will happen in Cobra Kai Season 5?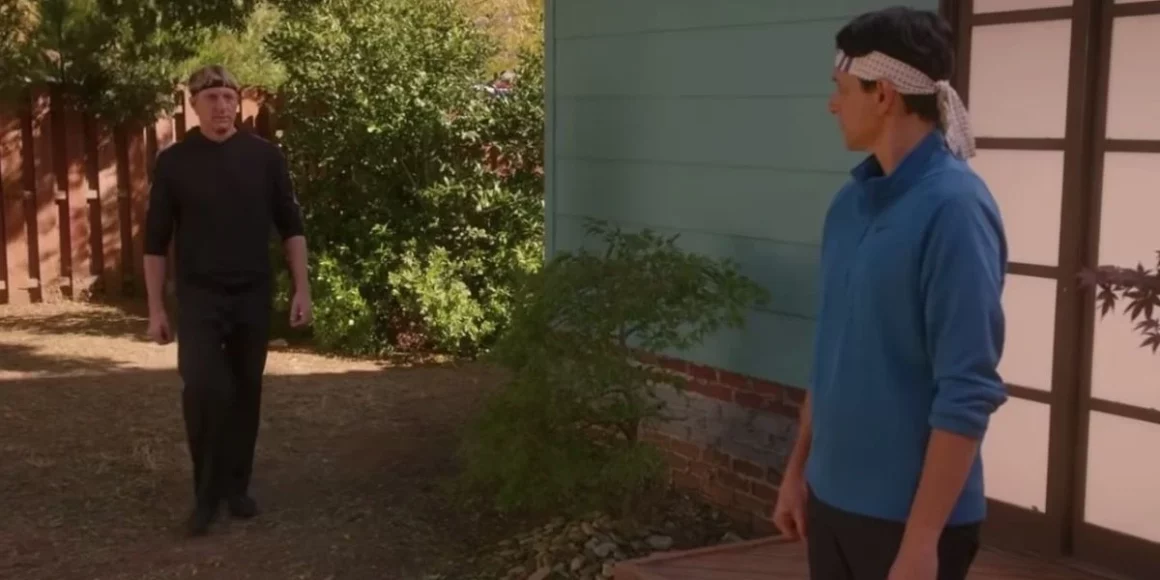 Cobra Kai's season-four finale is something of a gamechanger, with Terry Silver double-crossing Kreese and getting him arrested.
The arrest for the attack on Stingray effectively shoves him out of Cobra Kai and the planned expansion, as the formerly zen-appreciating Silver returns to his old, vicious and evil ways.
Silver is the new threat, and unlike Kreese, he doesn't seem to have as much of an obvious weakness. Which is made even worse when you consider that, due to their bet over the All-Valley tournament, Miyago-Do is no longer a functioning dojo.
However, Tory may hold the key, knowing Silver paid off the referee that secured Cobra Kai the win. With her hard exterior softening, will this prove to be the thing that makes her break away from the squad?
Meanwhile, Johnny has his hands full with trying to locate Miguel, who fled to Mexico to visit his father… who doesn't know he exists.