Shirogumi New Media Development announced today that a new anime project for the "Etotama" series is currently in the works.
Etotama Anime Release Date
The new project is a 30-minute episode to be released on the VoD platform ABEMA TV in spring 2021. Fumitoshi Oizaki is once again directing in Studio Shirogumi in cooperation with Encourage Films ("Isekai Cheat Magician, Hitorijime My Hero"). Deko Akao is again responsible for the script, while Akio Watanabe and QP:flapper contribute the character design.
In addition to this new anime episode, the project will also include three audio-drama episodes, each running 20 minutes, to tell a new story over a total of 90 minutes. The well-known speakers return to their roles.
The 12-part original anime "Etotama" was shown on Japanese television between April and June 2015 and was shown in the original tone with English subtitles at Crunchyroll in the simulcast. A "new anime series" was announced in February 2018.
Etotama Visual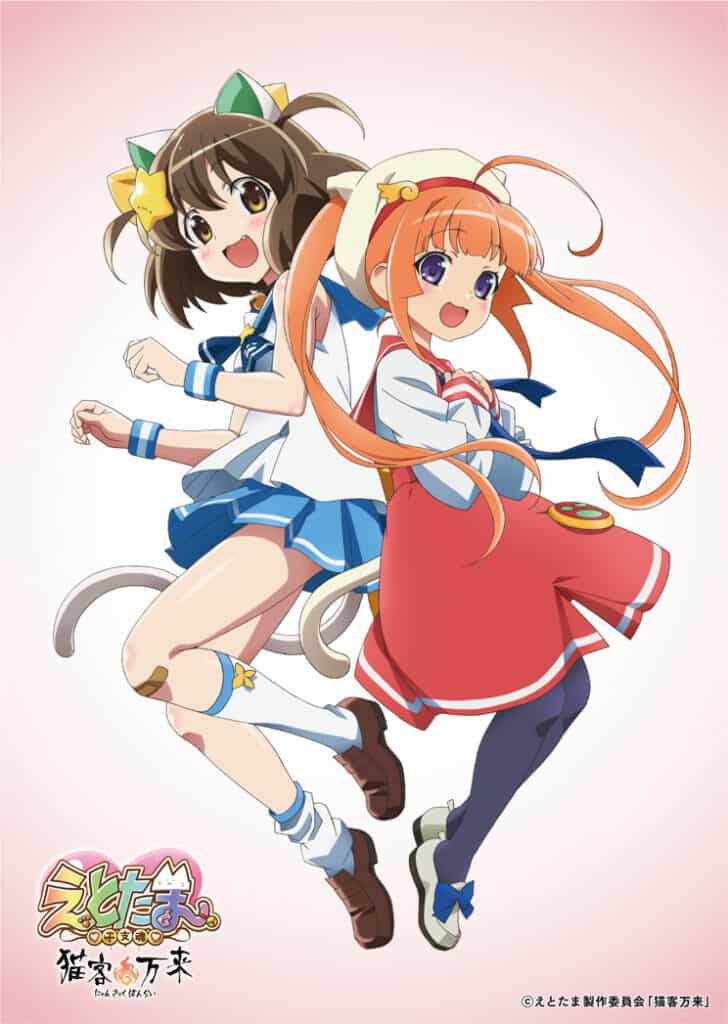 Etotama Teaser
Etotama Action
Already in antiquity, Japan honored the tradition of the twelve zodiac signs. The Eto-Musume (Zodiak-Girls) are pure-hearted ambassadors who act as a bridge between people and gods. Every 60 years, the "ETM 12" tournament takes place in Tokyo's Akihabara district, bringing together ambitious girls from all over Japan in the hope of becoming the next Zodiak girl.
The only condition is: Defeat the twelve other Zodiak girls! But no one has done that for 2000 years. The story begins when Nya-tan and Takeru Amano meet.