On the official website of the anime adaptation of "My Next Life as a Villainess" a new trailer for the My Next Life as a Villainess Season 2 was released today, The series was adapted from a manga of the same name. which you can find later in this article.
My Next Life As A Villainess Season 2 Release Date
The second season is titled "My Next Life as a Villainess: All Routes Lead to Doom! X" and is re-created under the direction of Keisuke Inoue ("Ao-chan Can't Study!") in Studio SILVER LINK (The Misfit of Demon King Academy Season 2, Non Non Biyori Season 3, Bofuri Season 2, and Wise Man's Grandchild Season 2). Megumi Shimizu ("King's Raid") writes the script as in the first season and Miwa Oshima re-adapts the character design of Nami Hidaka for the animation.
The music duo angela also contributes the opening song in the sequel, which this time bears the title "Andante ni Koi o Shite!". The ending "give me ♡ me" comes again from Shouta Aoi. All known speakers will be involved again. According to the official website and Studio SILVER LINK the second season is scheduled to start in July 2021.
The 12-part first season ran on Japanese television in the spring of 2020 and was shown in the original tone with English subtitles at Crunchyroll in a simulcast.
My Next Life As A Villainess Season 2 Visual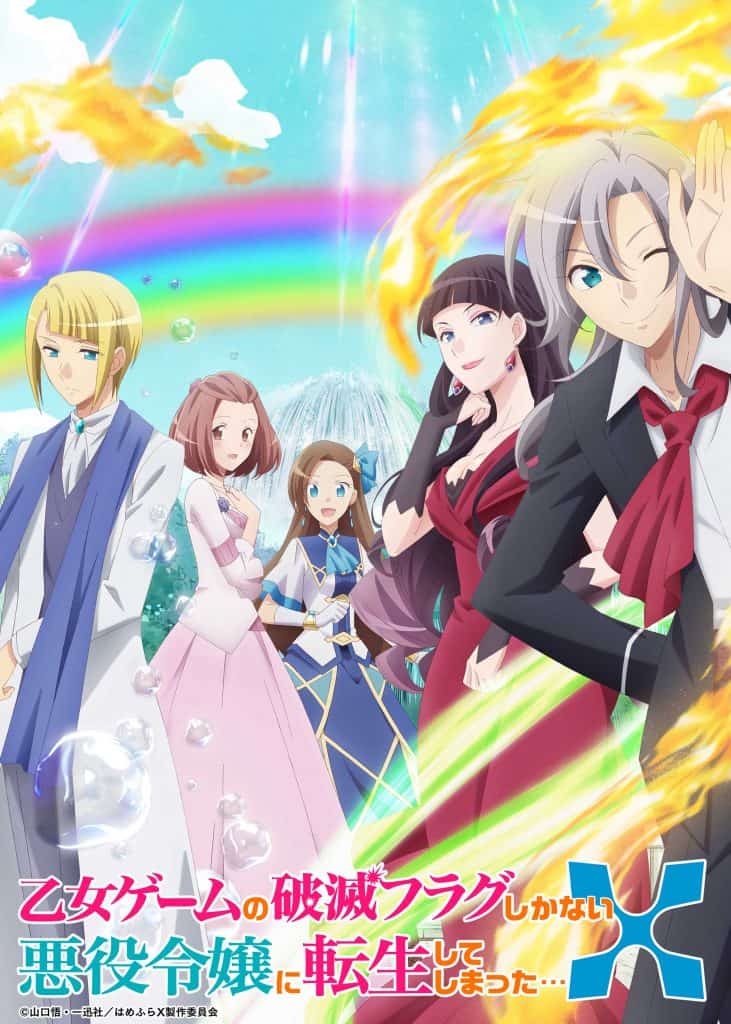 My Next Life As A Villainess Season 2 Trailer
My Next Life As A Villainess Action
When the wealthy heiress Catarina hits her head one day, memories from a previous life flood her consciousness. She realizes that she was reborn in her favorite Otome Game – in the role of the villain! The different ends of the game hold for Catarina at best the exile and at worst the death! So she must now try her best to avoid the deadly event flags and somehow unlock the route of her own happy ending.