With a very touching and moving story, The Pursuit of Happyness is a must-watch movie that gives us tons of valuable lesson about life.
Based on a true story, The Pursuit of Happyness follows the story of an African-American single father named Chris Gardner (played by Will Smith). He struggles in his life, being left by his wife because of financial difficulties, evicted from his apartment, to the point where he and his son have to stay the night at a public toilet.
Directed by Gabriele Muccino, the movie depicts his struggle to have a better life as well as portrays the racial segregation in America in the 1980's.
Released in 2006, IMDB noted that this movie successfully won 12 awards and nominated in 26 awards, including Academy Awards for Best Performance by an Actor in a Leading Role (Will Smith).
So how does the movie end? What lesson can we learn from it? In this article, we will talk about The Pursuit of Happyness ending explained and lesson learned from this movie.
Please understand that this will be *huge spoilers*, so if you haven't watched the movie, I advise you to see it first before you read any further.
What is It About?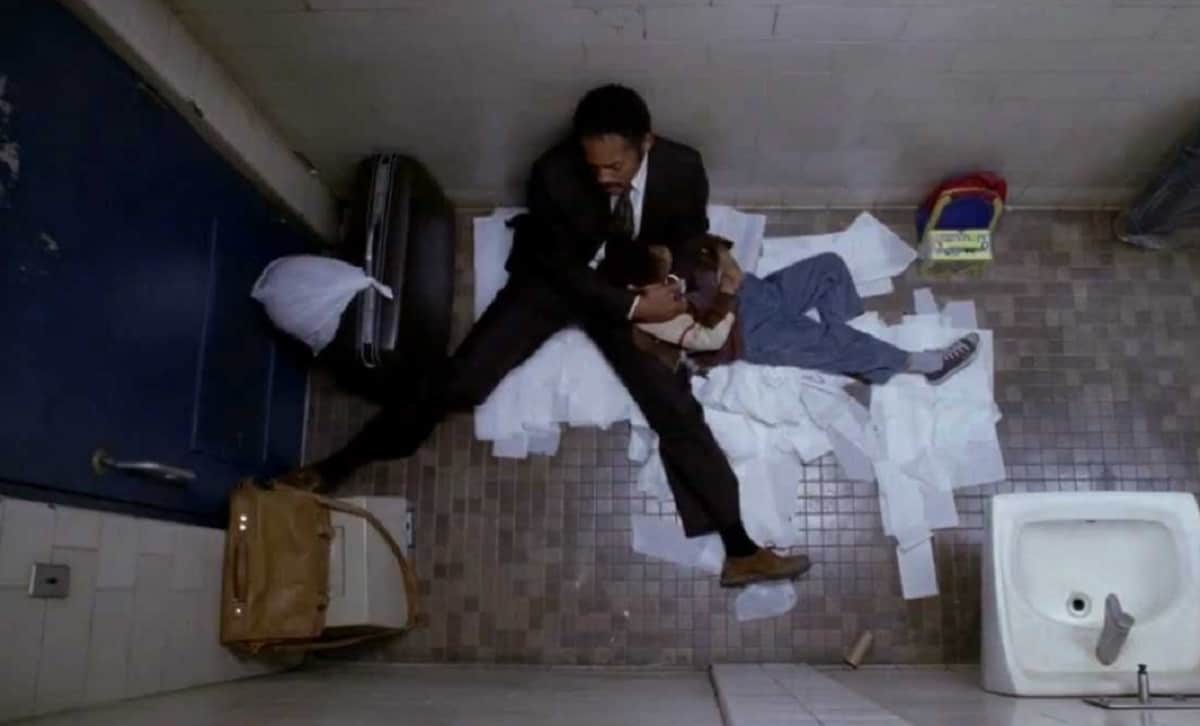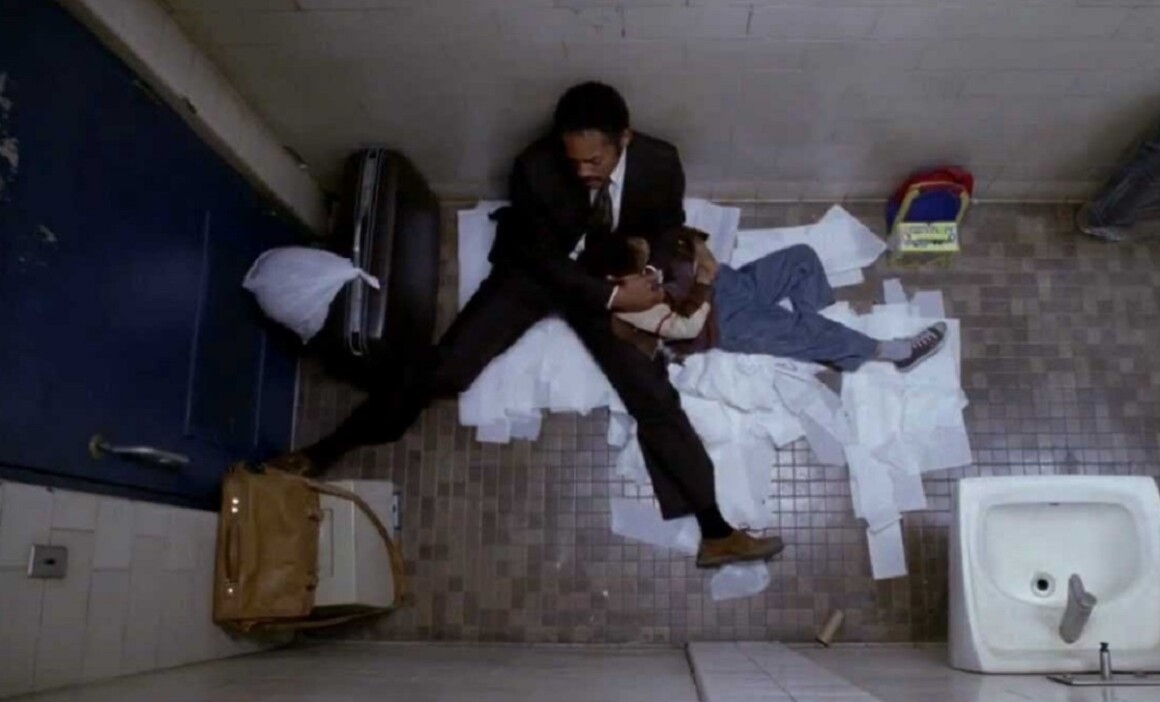 The Pursuit of Happyness tells the story of Chris Gardner and her wife who spend their money to buy lots of health machine and intend to resell it. But it turns out that it is really hard to sell the machines. Chris is struggling each day to be able to sell at least one machine to pay their bills. His wife is getting furious because it is really hard for Chris to get money, so she left Chris and their son, Christopher.
Until one day, Chris meets a rich man on the side of the road. Chris asks how he has a good fortune, and the man says that he works as a broker. Then Chris decided want to be a broker as well. He sees that there is an opening for 20 interns in a stockbroking company, but it is unpaid. Among 20 interns, only one that will be accepted to be a permanent full time employee.
But it is not easy for him, as he still needs to get money to pay rent. Unable to do that, he gets evicted from his apartment, needs to sleep in a homeless shelter, churches, to public toilet.
It seems like life is so hard for Chris, but he is not giving up. He thrives and always does his best no matter how cruel life is.
The Pursuit of Happyness Ending Explained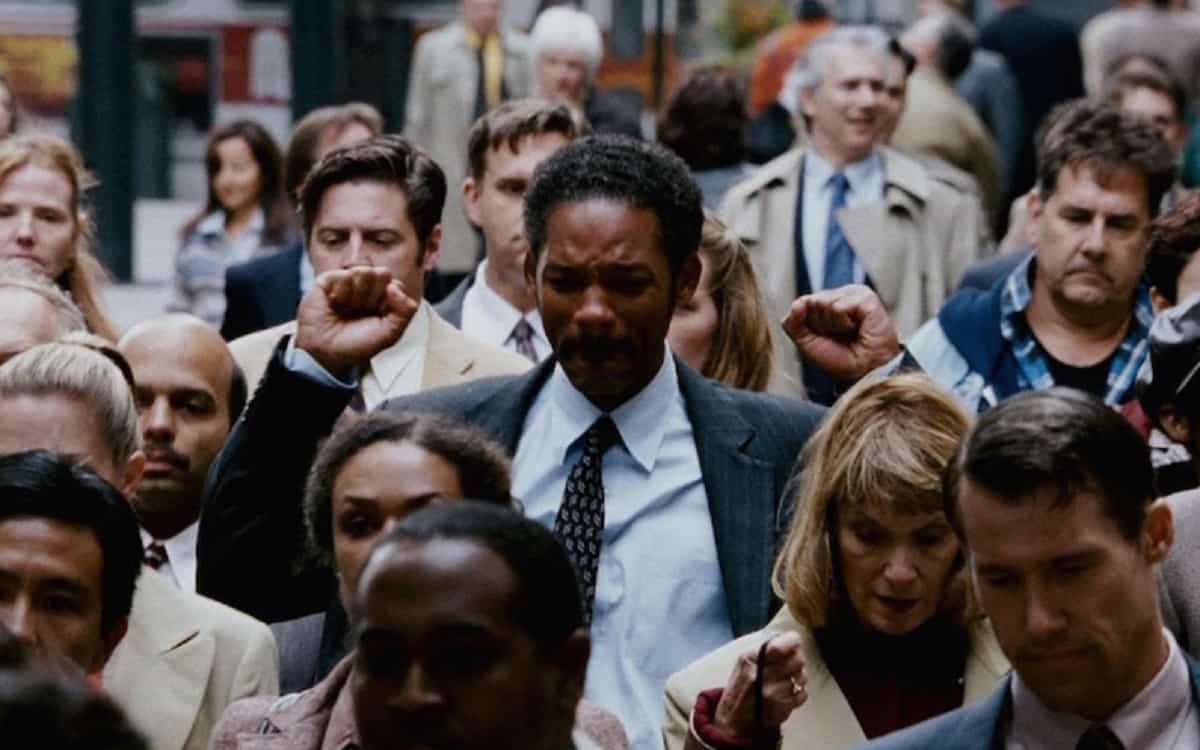 How does The Pursuit of Happyness end? What happens to Chris and his son?
Because of his persistence and hard work, in the end he gets the permanent job at the stockbroking company. Not only that, he also gets the five dollars back that Mr. Frohm once borrowed from him.
He rushes to go to Christopher's daycare in the Chinatown, and hugs him tight. Before that, it is seen how Chris walks and stands out among other people—mostly white—as the interpretation of how black people at that time can survive in a white-dominated America.
At the end of the movie, we can see Chris and Christopher are holding hand and walking past an African-American man—turns out that man is the real Chris Gardner, who now has already become a successful entrepreneur and stockbroker.
Chris and the real Chris acknowledge each other, and when the real Chris has passed them, Chris looks back for a while, as his son telling him a knock knock joke, and that's the end of The Pursuit of Happyness.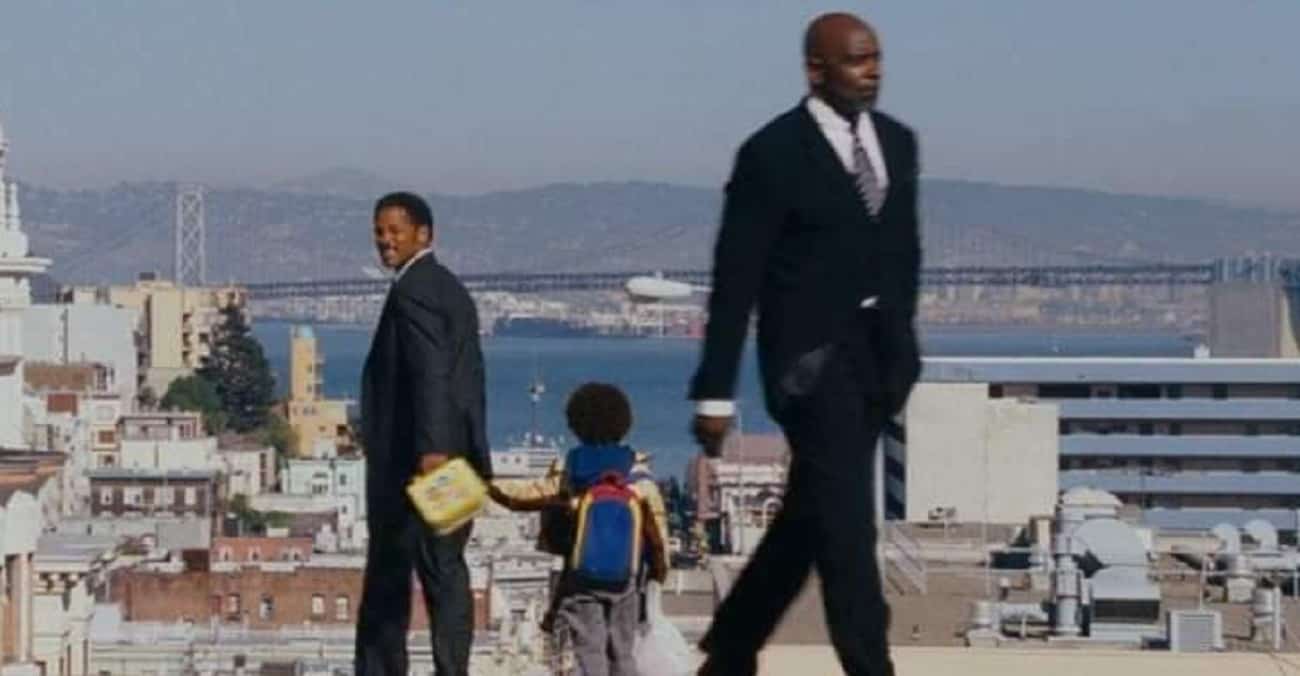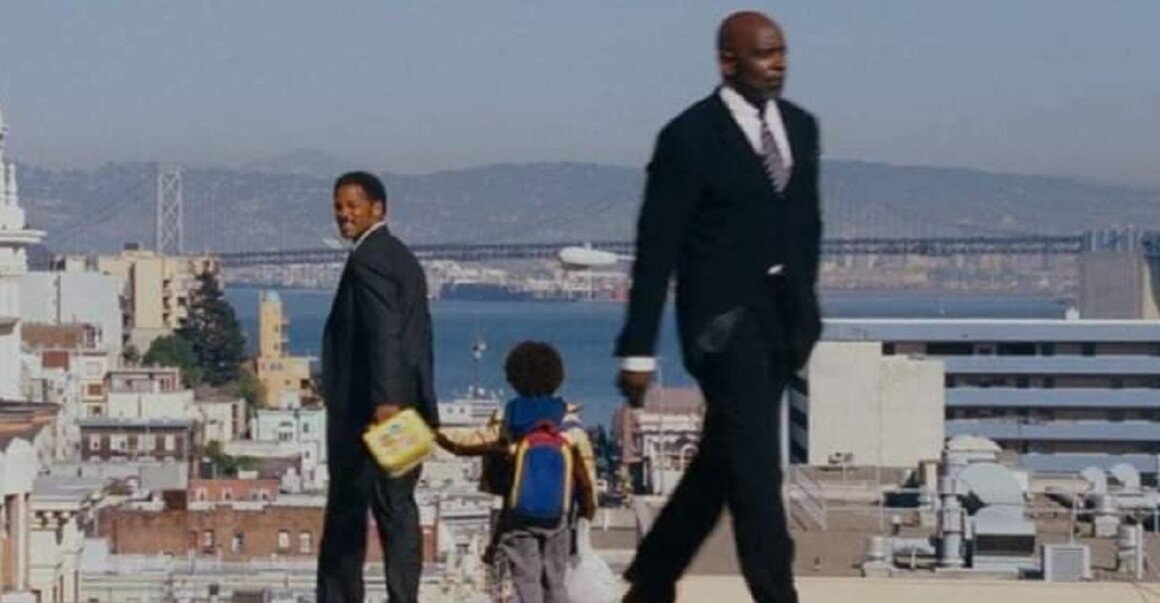 Lesson Learned
There are so many valuable lesson that we can learn from The Pursuit of Happyness.
It is about being persistence, not giving up, be honest, and always give 100%. Also, there is this scene where Chris tells his son to always protect your dream. Don't ever let people tell us what we can and cannot do. People who can't do things themselves will tell us that we can't do it too, but they are wrong. If we want to do something, go get it, period. That's really deep.
And what is the happiness in this movie about? Is it about getting a good job?
The way I see it, the happiness in this movie reflects when you have fulfilled your needs, that you prove that you can do things that people say you can't, and when you feel content with your life. It doesn't necessary mean that you have to be rich to be happy. As long as you feel enough and satisfied with your life, it means that you are happy, and that's what matters.
Anyway, with a brilliant plot that is based on a true story and amazing performance from Will Smith (Independence Day) as well as his perfect chemistry with his real son Jaden Smith, The Pursuit of Happyness is one of the greatest movies ever made, and you should at least see it once in a lifetime.