On the official website of "Azur Lane" a new visual for the upcoming anime adaptation of Hori's manga series "Azur Lane: Bisoku Zenshin!" was published today, which you can watch later in the article.
Azur Lane: Bisoku Zenshin Release Date
The Short Anime, which starts on January 11, 2021, is directed by Masato Jinbo ("Senryu Girl") at Yostar Pictures and CANDY BOX studios. Yu Satou ("Morita-san wa Mukuchi") writes the script, while Hiromitsu Hagiwara is responsible for the character design. Each episode of the series is expected to run for around ten minutes.
The original manga is from the pen of Hori and is based on the smartphone game »Azur Lane". The series has been released in Japan since April 2018 and has so far counted a volume.
A first anime series for "Azur Lane", which was produced by Tensho in the studio Bibury Animation, ran in Japan in autumn 2019.
Story is not made public yet.
Visual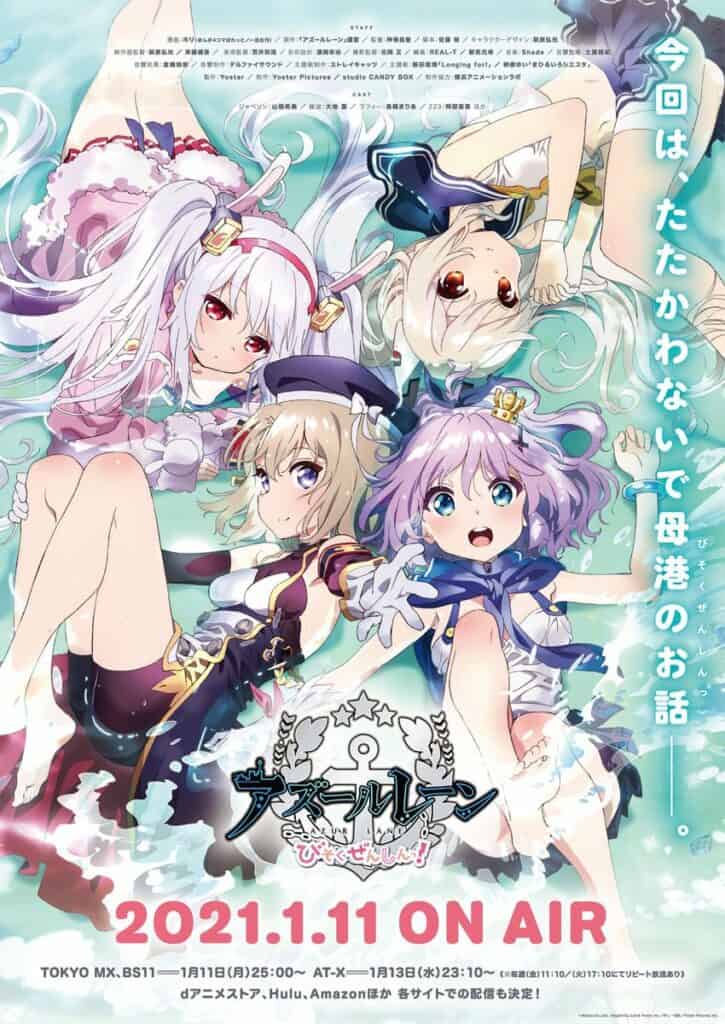 Cast
| | |
| --- | --- |
| Character | Voice Actor |
| Laffey | Maria Naganawa |
| Z23 | Rika Abe |
| Javelin | Nozomi Yamane |