With so many thriller, horror, and suspense movies that have ever been created, you must be wondering what the best thriller movies of all time are.
It's not easy to choose which are the best thriller movies of all time, since there are so many movies with their own uniqueness.
But just in case you are trying to decide what movie to watch this time around, sit tight, and here we give you the list of the best thriller movies of all time for your references.
1. Panic Room (2002)
The first movie in this list of best thriller movies of all time is Panic Room. A woman and her daughter need to hide in a secret room called 'Panic Room', when some intruders enter their house. But the thing that the intruders are looking for are inside the room with the woman and her daughter.
2. Split (2016)
This is the story of Kevin (played by James McAvoy) who has 23 different personalities and kidnap 3 teenage girls as hostages. Kevin is diagnosed by his psychiatrist to have a Dissociative Identity Disorder (DID).
3. The Girl on the Train (2016)
After her divorce, Rachel Watson takes a train to work in New York every day. Every time, the train passes her old house and she sees a couple who live there from the window of the train. Until one moment, the woman is missing, and Rachel tries to investigate.
4. Zodiac (2007)
Based on the story of infamous serial killer Zodiac, this movie follows the story of an artist and a police from San Francisco, who try to reveal the mystery and the identity of the killer.
5. The Invisible Man (2020)
A woman named Cecilia Kass (played by Elizabeth Moss who also stars in The Handmaid's Tale) is so shocked that his abusive boyfriend who just died in a suicide, gave her his inheritance. But now, she tries to prove that she is hunted by an invisible man, whom she believes is her dead boyfriend. Very tense and intriguing, this movie deserves to be one of the best thriller movies of all time.
6. The Invitation (2015)
Will and his girlfriend attend a dinner party which is held by his ex-wife. Given the bad blood between them, he suspects that his ex-wife and her husband have an evil plan.
7. Get Out (2017)
Another mind-blowing movie that is one of the best thriller movies of all time is Get Out. This is the story of a black man named Chris who visits her white girlfriend's parents on a weekend holiday. Although they seem normal, there's a terrible secret that they hide inside their house.
8. Bird Box (2018)
This Netflix original movie is adapted from the book with the same title by Josh Malerman. This follows the story of how people experiment hallucination by seeing things and kill themselves, so that's why people should not open their eyes.
9. Argo (2012)
This movie set in November 1979 and based on a true historical event, when US Embassy in Tehran, Iran, is being surrounded by Iranian soldiers. The US staff are being hostages. Then a CIA member Tony Mendez try to save the staff by pretending that they are making a film called 'Argo'.
10. Hotel Mumbai (2018)
Similar with the previous movie, this is the story of a true terrorist attack on Taj Hotel in Mumbai. The hotel staff are risking their lives to keep the guests safe from the terrorist.
11. Parasite (2019)
Four members of the Ki-taek family are poor and unemployed. Until one day, all of the members, one by one, start to work in the house of a rich family. Bad things start to happen and dark secret is revealed.
12. Hush (2016)
A mute and deaf horror writer named Maddie Young lives in an isolated woods with her cat. One day she has to fight to save her life, when a masked killer comes to her house and is going to kill her.
13. Black Swan (2010)
Nina (Natalie Portman) is a talented ballet dancer who tries to perform Swan Lake with Lily. While doing that, she discovers the dark side of herself.
14. Silence of the Lambs (1991)
An FBI agent Clarice Starling has to interview a psychopath slash serial killer Hannibal Lecter. This movie stars Anthony Hopkins and Jodie Foster, and won Academy Award among others.
15. Gone Girl (2014)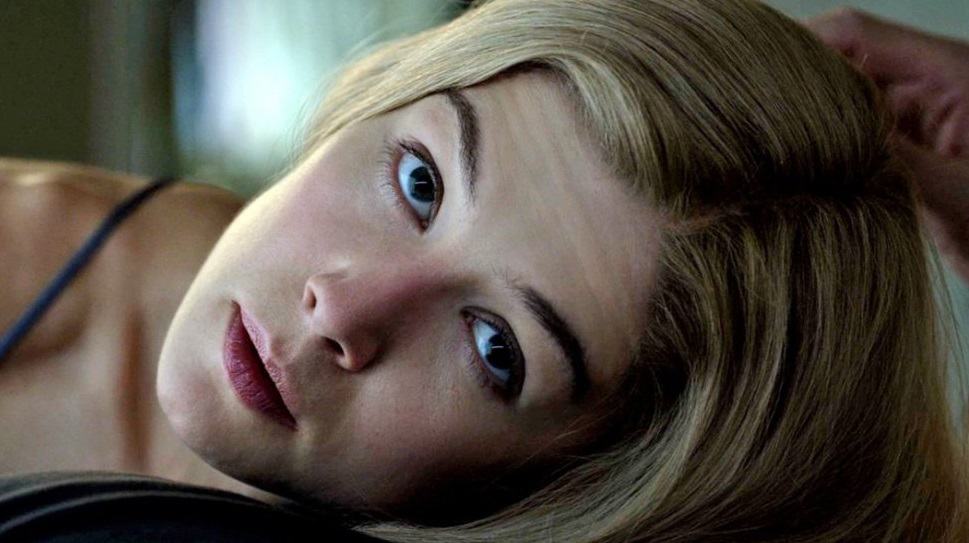 Gone Girl is the last—but definitely not least—on this list of the best thriller movies of all time. After one day his wife is mysteriously gone, Nick Dunne reports it to the police. But instead, the police and media suspect that Nick is actually the one who kills his own wife.
So, which ones do you think are the best thriller movies of all time? Or do you have other recommendation for the best thriller movies of all time? Tell us in the comment below!