The Japanese developer and publisher KOEI Tecmo Games announced that an anime series for the video game "Blue Reflection" is currently in the works, which is described as a completely new project entitled "Blue Reflection Ray / Mio". The launch is already planned for April 2021.
Anime with new characters
The series, which tells a new story, is directed by Risako Yoshida ("Lostorage conflated WIXOSS") at Studio J.C.Staff (How a Realist Hero Rebuilt the Kingdom, Maid-Sama, DanMachi, Golden Time, Toradora, Prison School, Combatants Will Be Dispatched, The Demon Girl Next Door, The Duke of Death and His Maid). Akiko Waba ("Snow White with the Red Hair") takes over the series composition and writes the screenplay, while Koichi Kikuta ("KonoSuba") adapts the original character design of Mel Kishida ("22/7") for the animation.
Composer Daisuke Shinoda is responsible for the musical accompaniment. Yoshikazu Iwanami serves as sound director at Magic Capsule. The opening song, the title of which is not yet known, is sung by the solo artist EXiNA.
The two new characters, who are not in the game, will feature Manaka Iwami (Tohru in "Fruits Basket, Chiaki in "Gamers!") as Hiori Hirahara and Haruka Chisuga (Shizuka in "Shirobako," Haruhime in "DanMachi") as Ruka Hanari.
The original game "Blue Reflection" was released in Japan in March 2017 and was released only a few months later, on September 29, 2017, also in this country for the PlayStation 4 and the PC via Steam. You can find a first promo video as well as a visual about the anime below this line.
Blue Reflection Visual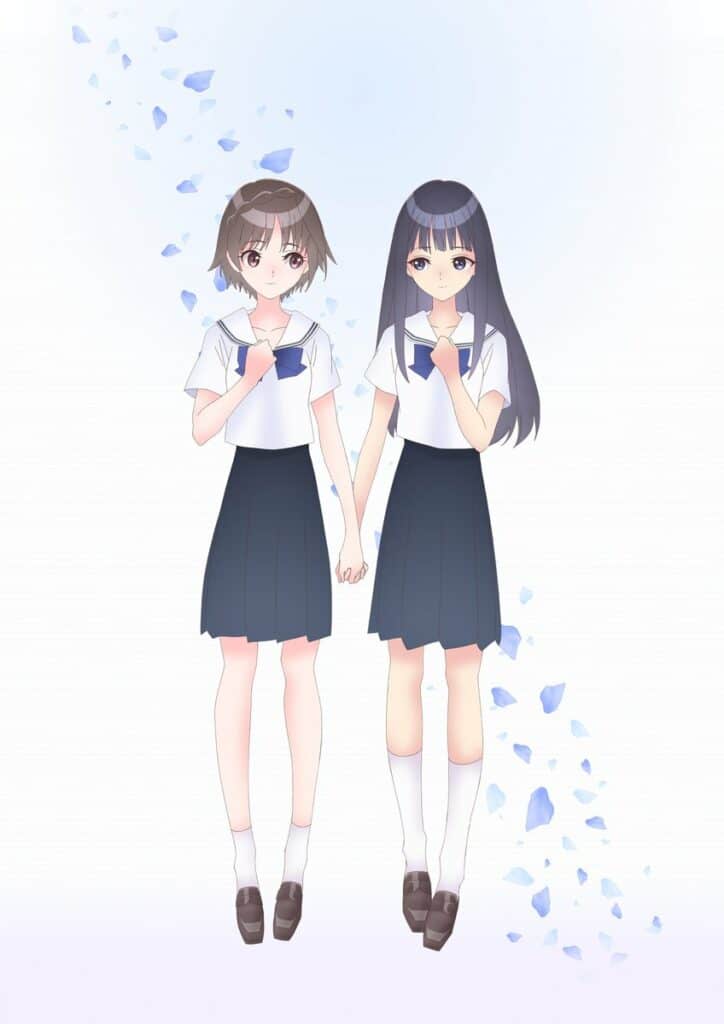 Blue Reflection Promo
Blue Reflection Action
This is a story that connects feelings in different ways.
Joy, sadness, anger. Feelings are forces that every human being has but cannot see. Sometimes this power can even change the world.
Hiori Hirahara is always positive and simply cannot look away from people in need. Ruka Hanari, on the other hand, is a bit clumsy because she doesn't know how to deal with Hiori and others, even though she tries to get along with them.
How will the encounter between the two so opposing girls change them and the world?