The Pokémon Company released a new trailer for the upcoming film "Pokémon: Secrets of the Jungle" (Japanese: "Pocket Monsters: Coco"), which you can watch below.
Pokémon: Secrets of the Jungle Release Date
The 23rd feature film in the "Pokémon" series was directed by "Pokémon XY" director Tetsuo Yajima in the OLM studio (Komi Can't Communicate). Atsuhiro Tomioka and Tetsuo Yajima wrote the script, while Hirotaka Marufuji did the character design. The title song "Koko" was written by Beverly.
The film has a running time of around 100 minutes and will start in Japanese cinemas on December 25, 2020 after being postponed due to the COVID-19 pandemic.
Visual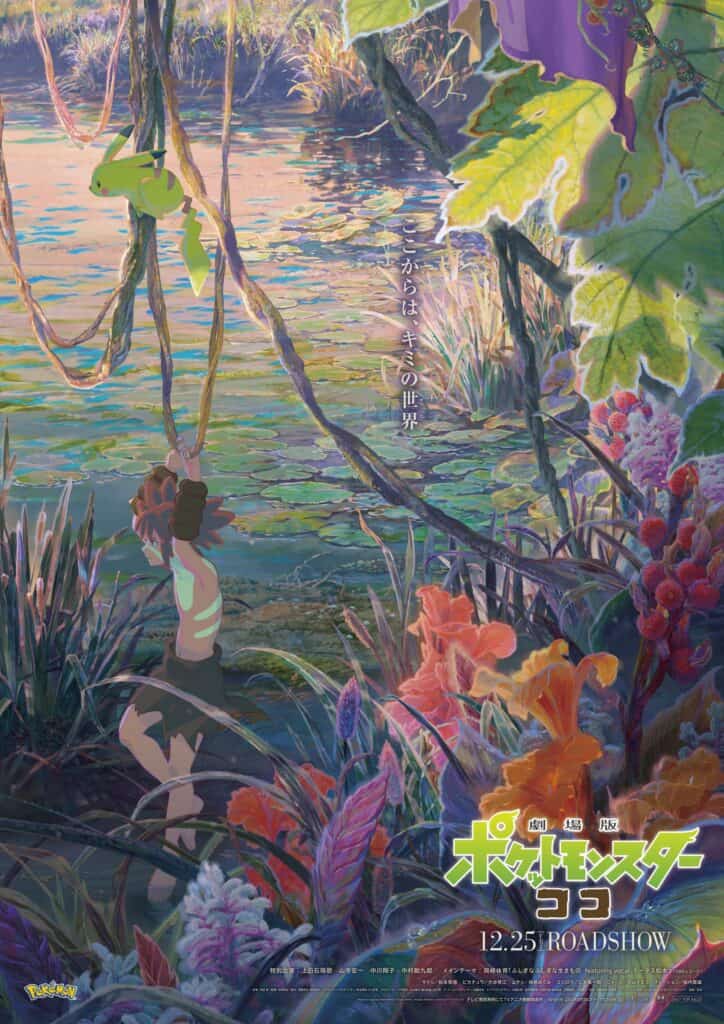 Characters, Cast & Staff
I. Characters & Cast
| | |
| --- | --- |
| Character | Cast |
| Karen | Shoko Nakagawa |
| Zarude | Kankurō Nakamura |
| Koko | Moka Kamishiraishi |
| Professor Zed | Kōichi Yamadera |
II. Staff
| | |
| --- | --- |
| Director | Tetsuo Yajima (Hunter × Hunter) |
| Script | Atsuhiro Tomioka (One Piece) |
| Character | Hirotaka Marufuji (Air Gear) |
| Sound Director | Masafumi Mima |
Trailer
Teaser
Action
The story takes place in Okoya Forest, a Pokémon paradise that is protected by strict rules that prohibit outsiders from entering the forest. The focus is on Koko, a boy who was raised by Pokémon and who sees himself as such. Ash and Pikachu meet Koko during an adventure.