School-Live!, also known as Gakkougurashi!, is a horror slice of life anime. It features cute high school girls as their main character, in contrast to the dark and gloomy themes of the show. This type of anime is also often called moe horror. Another example of moe horror is the Madoka Magica series. After more than 6 years, fans have begun to wonder about any possibility of School Live Season 2.
The show is adapted into anime by studio Lerche, who is also well-known from adapting other series such as Assassination Classroom, Toilet-bound Hanako-kun, the Danganronpa series, and Classroom of the Elite. The anime aired on Japanese television from July 9 to September 24 of 2015 with a total of 12 episodes, and is licensed by Sentai Filmworks. There was a parody opening which serves as a spin-off of the series titled Tokyo-Live!, starring characters from a visual novel titled Tokyo Necro.
The series was adapted into anime from a manga of the same title, which is written by Norimitsu Kaihou and illustrated by Sadoru Chiba. It is serialized by Manga Time Kirara Forward from 2012 to 2019, with a total of 12 volumes. The pair also collaborated for a sequel of the manga titled School-Live! Letters, which was released the next year. There were also 2 anthologies released in 2015, titled Gakkougurashi! Anthology Comic: Kai and Gakkougurashi! Anthology Comic: On.
The Release Date of School Live Season 2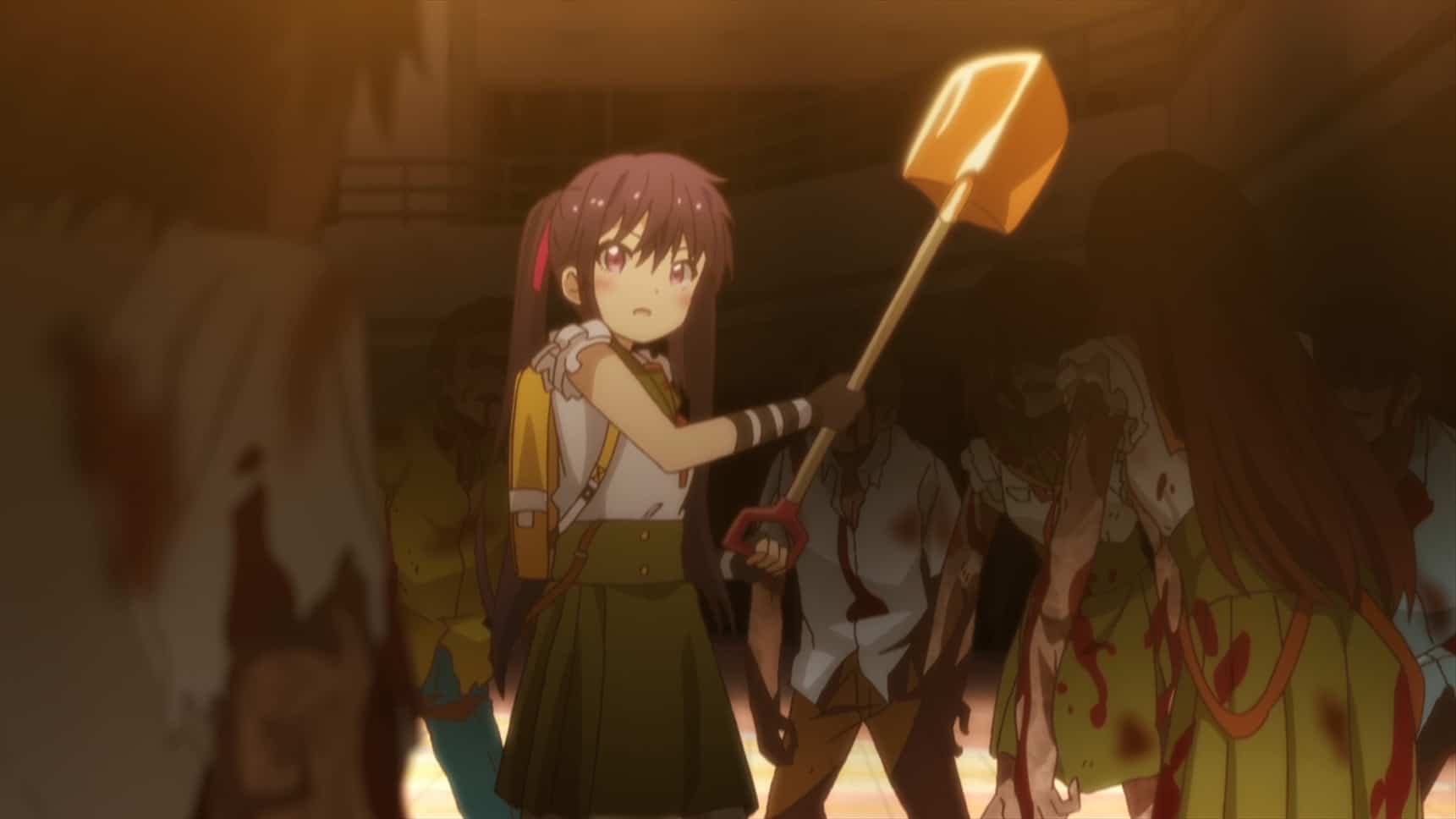 Unfortunately, there have not been any news nor announcements about the possibility of School Live Season 2. Fans have even begun to make a petition for the studio to make another season. So why exactly are we still waiting for School Live Season 2? Is it because of the source material?
The manga has finished publishing, so the studio does not have to worry about catching up to the source material. The first season adapted the first 5 volumes of the manga, which means there are more than enough materials for Lerche to make School Live Season 2. Moreover, the first installment of the anime featured some original content too, so the studio should not have to worry about running out of materials.
There is also a one-volume manga sequel, which can either be integrated into School Live Season 2, or made into an OVA. For now, fans would just have to wait for the studio to make any announcement about School Live Season 2. In the meantime, for fans who crave more of the School Live series, they can enjoy a live-action adaptation of the manga, which was released early 2019.
The Plot of School Live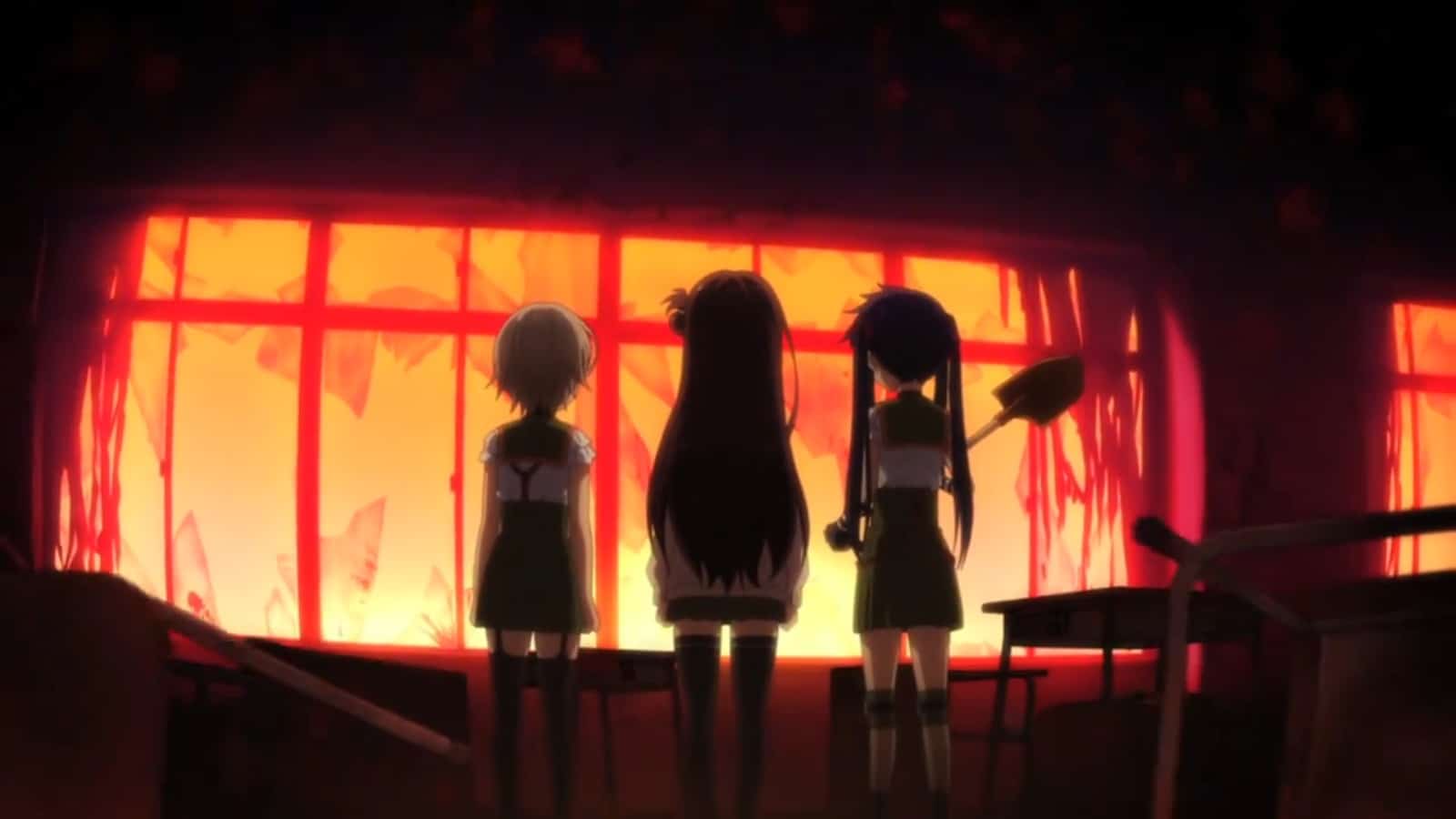 Yuki Takeya is a cheerful high-school girl, who loves her school so much to the point that she does not want to leave. In fact, she lives in school along with other members of the School Living Club. Together, the girls not only meet after classes but also eat meals and sleep together. However, despite how bright their daily lives seem to be, the reality is that they are in the middle of a zombie apocalypse. School-Live! tells the story of high-school girls who try to survive the zombie apocalypse as the sole survivors in their school.
The Casts of School Live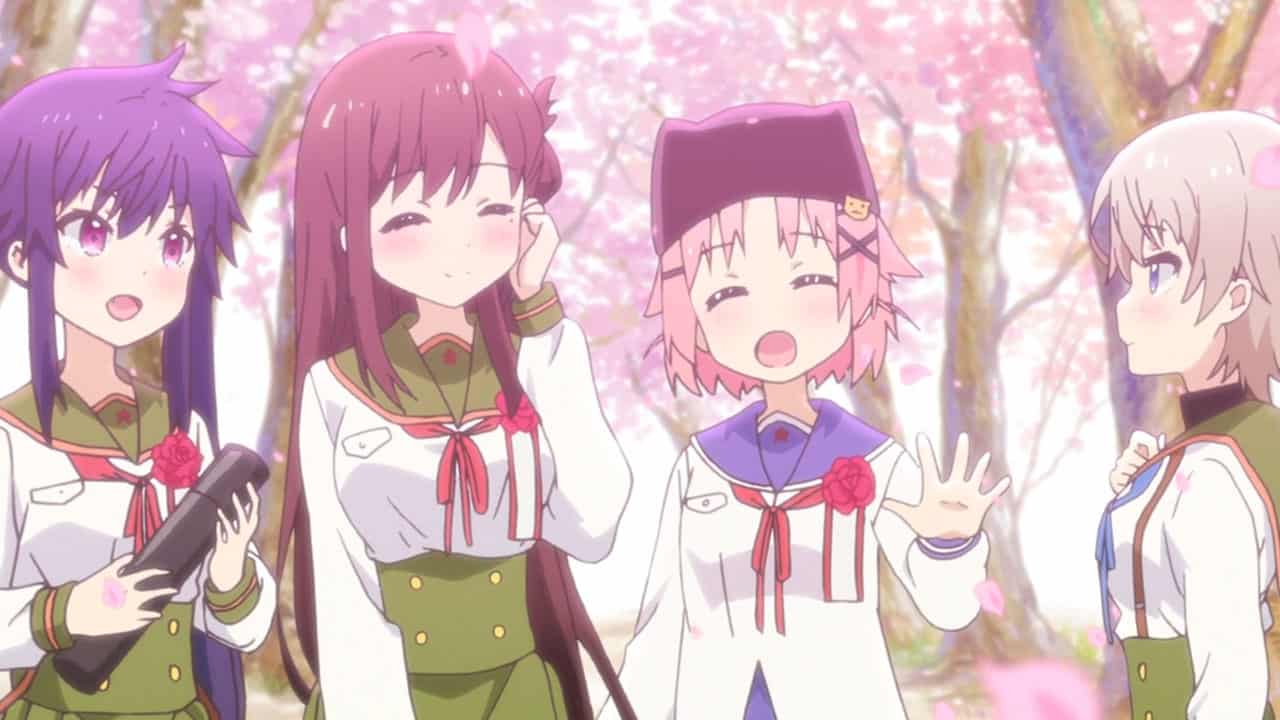 Yuki Takeya (Inori Minase, who also played as Heaven in Takt Op. Destiny)
Kurumi Ebisuzawa (Ari Ozawa, who also played as Moeha Fujiwara in Kaguya-sama: Love is War)
Miki Naoki (Rie Takahashi, who also played as Emilia in the Re:Zero series)
Yuuri Wakasa (Mao Ichimichi, who also played as Iris in Fire Force)
Megumi Sakura (Ai Kayano, who also played as Shiro in No Game No Life)