On the website of the anime adaptation of "The Duke of Death and His Maid" (Japanese: "Shinigami Bocchan to Kuro Maid"), it was announced today that the series will be broadcast on Japanese television from July 4, 2021. In addition, a new trailer has been released, which you can find below.
Anime is created in Studio J.C.STAFF
The Duke of Death and His Maid Anime is directed by Yoshinobu Yamakawa ("DanMachi") in Studio J.C.STAFF (How a Realist Hero Rebuilt the Kingdom, Maid-Sama, DanMachi, Golden Time, Toradora, Prison School, Combatants Will Be Dispatched, The Demon Girl Next Door, The Duke of Death and His Maid). Hideki Shirane ("DanMachi") takes over the series composition, while Mitsuru Kuwabata ("DanMachi") contributes the character design.
The leading roles are played by Natsuki Hanae (Tanjiro in "Demon Slayer") and Ayumi Mano (Natsumi in "Date A Live"). Houchuu Ootsuka as Rob, Inori Minase as Viola, Wakana Kuramochi as Cuff, Hiroshi Kamiya as Zain and Yuma Uchida as Walter can also be heard.
The opening, titled "Mangetsu to Silhouette no Yoru", is sung by Natsuki Hanae (Bocchan) and Ayumi Mano (Alice). The latter also contributes the ending "Nocturne" to the series.
The original manga series was written by Koharu Inoue and has been published on the "Sunday Webry" website since October 2017. The Japanese publisher Shogakukan has published twelve volumes to date.
The Duke of Death and His Maid Anime Visual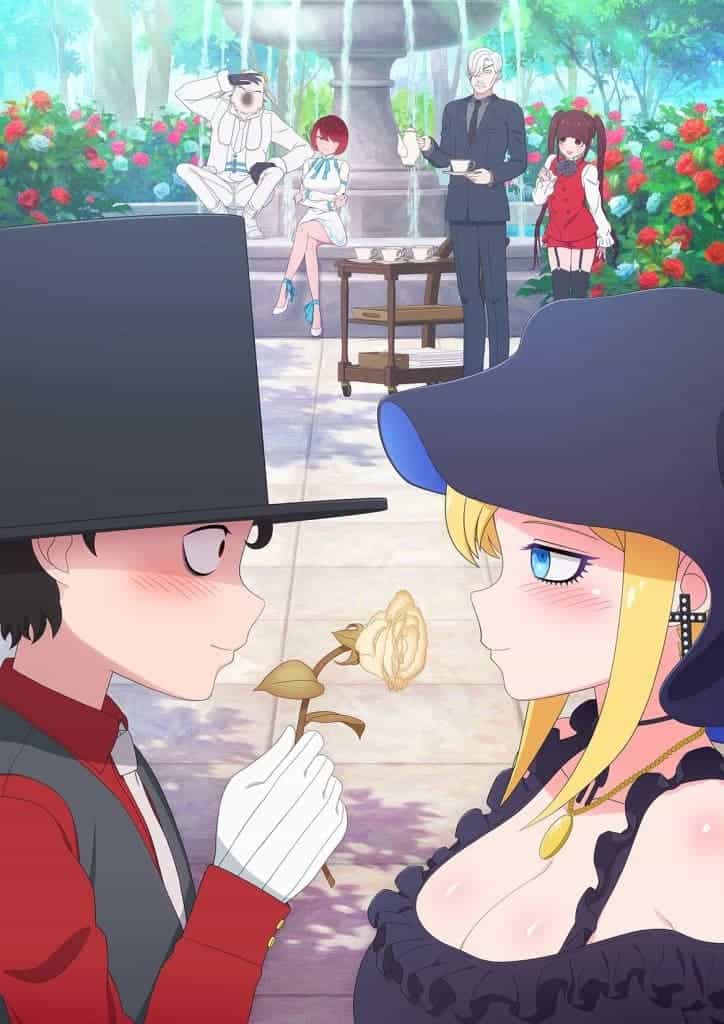 The Duke of Death and His Maid Anime Trailer
The Duke of Death and His Maid Action
A young duke was cursed as a child by a witch and was given the unwanted power to kill every living being he touches. He was forced to move away from his family and from then on live in a large mansion deep in the woods. He is shunned by his fellow human beings and treated as if he did not exist.
But he is not entirely alone. Rob and Alice, his butler and his maid, are always by his side. Alice loves to tease him, and as their relationship gets closer, the Duke makes it his goal to free himself from his deadly curse. Of course, he needs help, and who could do it better than the various inhabitants of the supernatural?