Also this week we present to you the overview of the best-selling Japanese Manga in Japan, which is determined by the Japanese company Oricon. The ranking for week 43/2020 contains some new and well-known titles.
Japanese Manga Sales Charts: October 19-25, 2020
In the week from October 19-25, 2020, Koyoharu Gotouge's shonen hit "Demon Slayer" is once again number one among the best-selling manga series with 3,688,476 copies sold. "Jujutsu Kaisen" takes second place, while the popular horror manga "The Promised Neverland" takes third place.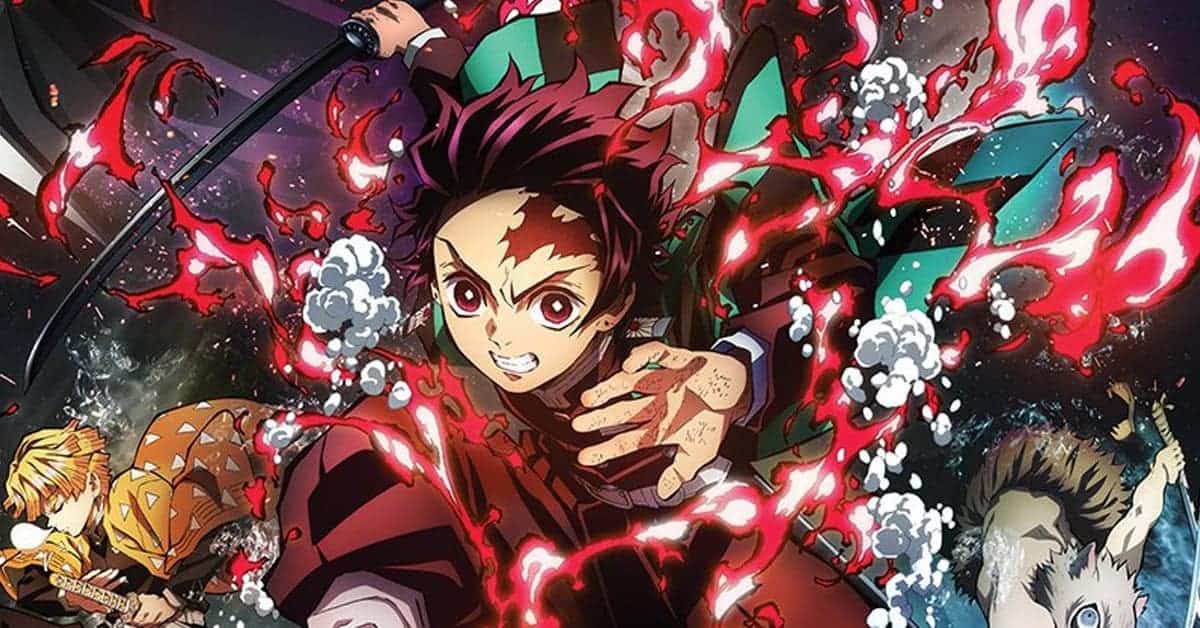 "Demon Slayer" also made it into the first 22 places of the best-selling manga volumes with all volumes. No manga has done this since Oricon started recording. With the exception of the special edition of the 21st volume, each volume went over 110,000 times over the counter.
The following tables only include sales that took place in the respective week – regardless of the release date.
Sales Charts in Sequence:
| | | | |
| --- | --- | --- | --- |
| # | title | Sales | Publisher |
| 1 | Demon Slayer | 3,688,476 | Shueisha |
| 2 | Jujutsu Kaisen | 417,599 | Shueisha |
| 3 | The Promised Neverland | 134,388 | Shueisha |
| 4 | Haikyu !! | 84,660 | Shueisha |
| 5 | Kingdom | 73.351 | Shueisha |
| 6 | Attack on Titan | 66,413 | Kodansha |
| 7 | The Apothecary Diaries | 65,188 | Shogakukan |
| 8 | JoJo's Bizarre Adventure Part 8: Jojolion | 57,730 | Shueisha |
| 9 | Arifureta: The fight back in my world | 56,160 | Overlap |
| 10 | Blue lock | 51.291 | Kodansha |
Sales Charts by Volume:
| | | | |
| --- | --- | --- | --- |
| # | title | Sales | Release |
| 1 | Demon Slayer Vol. 22 | 325,762 | October 2nd, 2020 |
| 2 | Demon Slayer Vol. 8 | 170.348 | 04.10.2017 |
| 3 | Demon Slayer Vol. 1 | 169,654 | 06/03/2016 |
| 4 | Demon Slayer Vol. 9 | 167.296 | 04.12.2017 |
| 5 | Demon Slayer Vol. 10 | 166,660 | 02.03.2018 |
| 6 | Demon Slayer Vol. 2 | 165,582 | 08/04/2016 |
| 7 | Demon Slayer Vol. 7 | 164,484 | 08/04/2017 |
| 8 | Demon Slayer Vol. 3 | 163,864 | 04/10/2016 |
| 9 | Demon Slayer Vol. 4 | 161,593 | 12/02/2016 |
| 10 | Demon Slayer Vol. 11 | 161,560 | 04.06.2018 |
| 11 | Demon Slayer Vol. 5 | 160,782 | 03/03/2017 |
| 12 | Demon Slayer Vol. 6 | 160,742 | 05/02/2017 |
| 13 | Demon Slayer Vol. 12 | 159,725 | 08/03/2018 |
| 14 | Demon Slayer Vol. 13 | 156,579 | 11/02/2018 |
| 15 | Demon Slayer Vol. 14 | 155.068 | 04/01/2019 |
| 16 | Demon Slayer Vol. 15 | 153,609 | 04/04/2019 |
| 17 | Demon Slayer Vol. 16 | 152,300 | 04/07/2019 |
| 18 | Demon Slayer Vol. 17 | 150.491 | 04/10/2019 |
| 19 | Demon Slayer Vol. 19 | 145.169 | 02/04/2020 |
| 20 | Demon Slayer Vol. 18 | 145.028 | 04/12/2019 |
| 21 | Demon Slayer Vol. 20 | 120.121 | 05/13/2020 |
| 22 | Demon Slayer Vol. 21 | 111,813 | 07/03/2020 |
| 23 | JoJo's Bizarre Adventure Part 8: Jojolion Vol. 24 | 54,801 | 16/10/2020 |
| 24 | Arifureta: The Fight Back To My World Vol. 7 | 54,581 | October 24, 2020 |
| 25 | Demon Slayer Vol. 21 [Special] | 51,837 | 07/03/2020 |
| 26 | The Apothecary Diaries Vol. 9 | 48,750 | 16/10/2020 |
| 27 | Major 2nd Vol. 21 | 43,549 | 16/10/2020 |
| 28 | The Man Who Killed Nobunaga Vol. 8 | 42,314 | October 20, 2020 |
| 29 | The Promised Neverland Vol. 20 | 42,305 | October 2nd, 2020 |
| 30 | Jujutsu Kaisen Vol. 13 | 41,827 | October 2nd, 2020 |