Medieval anime, one of the many genres that doesn't really need that much of an explanation, to begin with. The name of the genre itself can already give you an idea of what it's all about. The word 'medieval' revolves around the middle age time period, so to make it simple, medieval anime are anime that are related to something that's historical. If you're interested in history in general, there's no doubt that you'll fall in love with genres like this.
If you're coming here to look for good medieval anime to binge right away, you've come to the right place, because in this article, I'll be listing the top 31 medieval anime that'll be worth every second of your time. As a reminder, please keep in mind that this list is not sorted from the greatest to the less great one, so feel free to pick one that suits your liking.
31 Best Medieval Anime For You
1. Goblin Slayer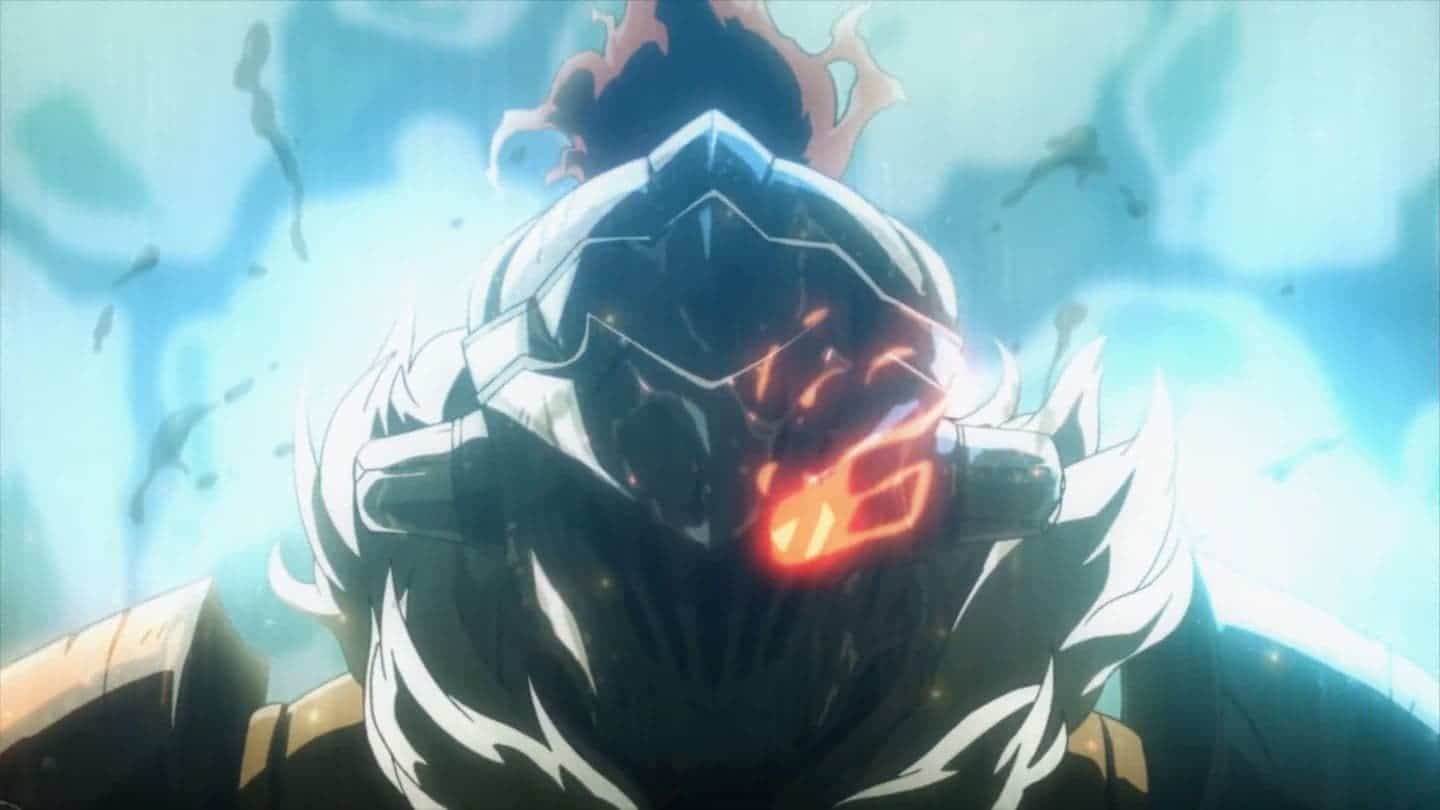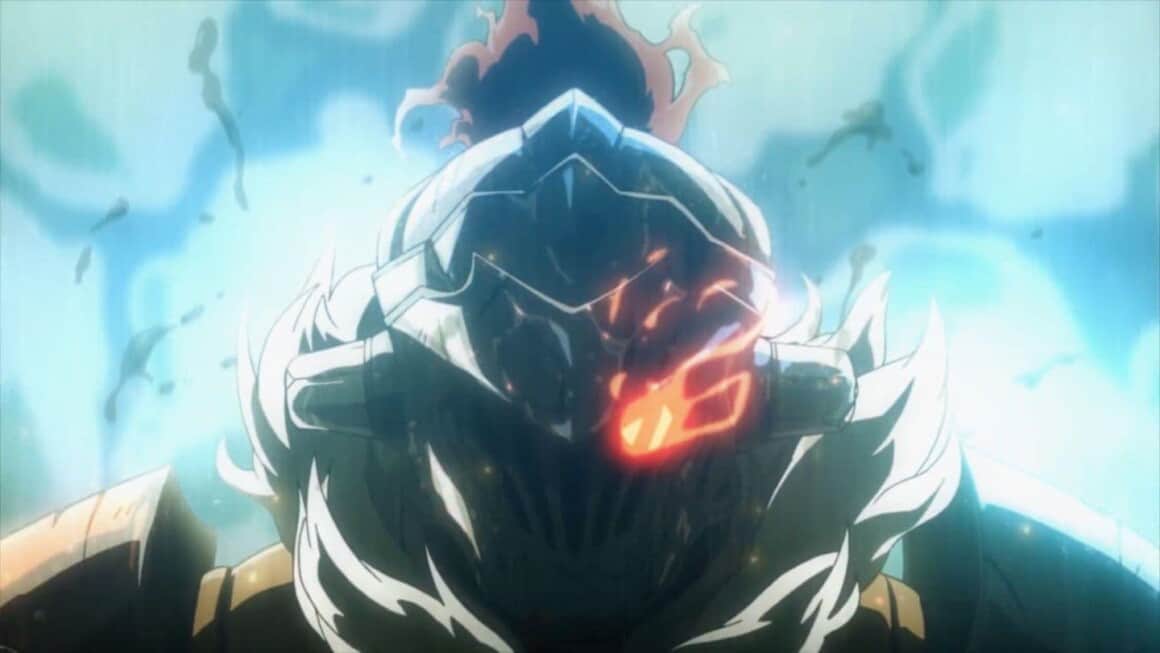 Goblin Slayer, one of the most popular anime out of all and probably most of you have already heard this name, even if you're new to the anime realm. What is Goblin Slayer all about? If you've come across anime like Attack on Titan or Demon Slayer, this anime is just like that, except the villains are all goblins and not titans or demons. It narrates about a man that has an unfortunate accident caused by vicious goblins. They destroyed everything that's precious to him. His village was destroyed into pieces and his family was massacred. It sparks a feeling of hatred in his heart, and he's determined to take revenge and kill all of them. The story is as generic as it gets, but all the aspects other than that are great. I recommend you guys to give Goblin Slayer a try!
2. Vinland Saga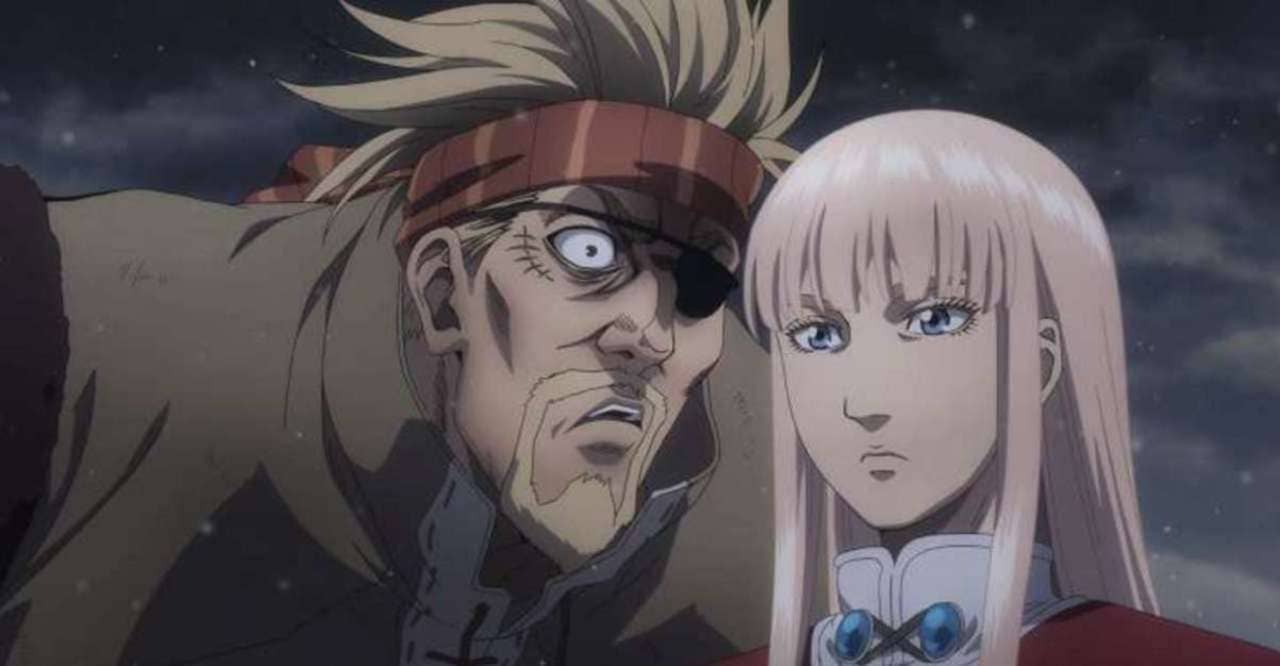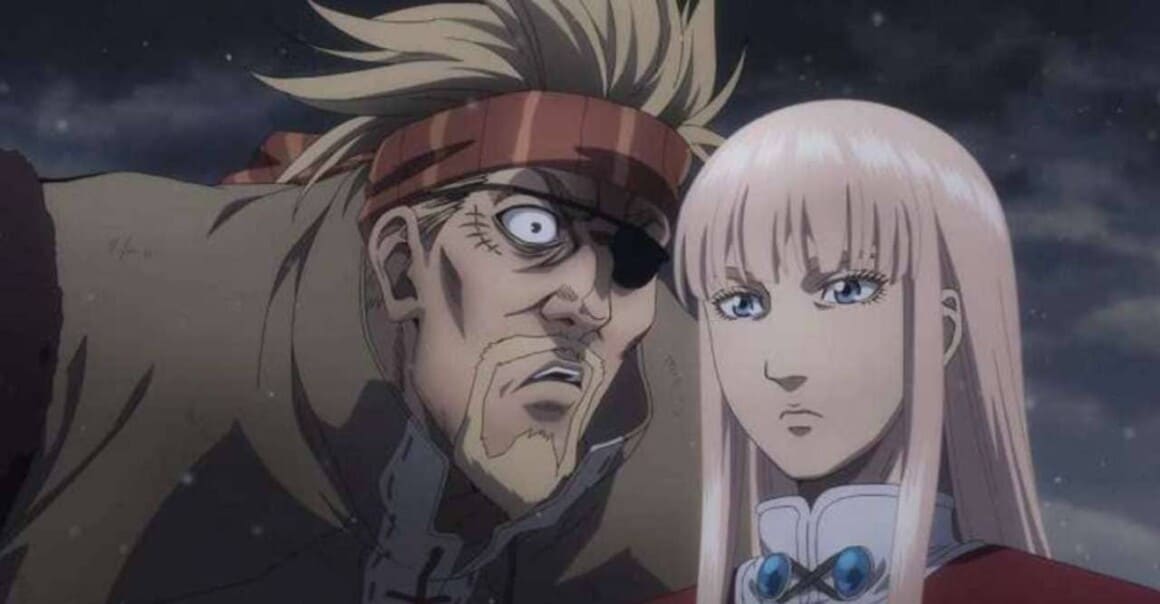 If you're looking for anime that has something to do with vikings, Vinland Saga is just for you. It's all about a young man named Thorfinn, who's on a mission to kill his father's murderer. He has to take revenge among the chaos of a war of vikings. This show is adapted from the manga by Wit Studio, who's well known for adapting the first three seasons of Attack on Titan. They did a splendid work in providing us the best art and animation possible in the medium. They also have successfully served us with great music and sounds that will easily trigger the audience's emotions. For that reason, this anime will surely be a great watch.
3. Fairy Tail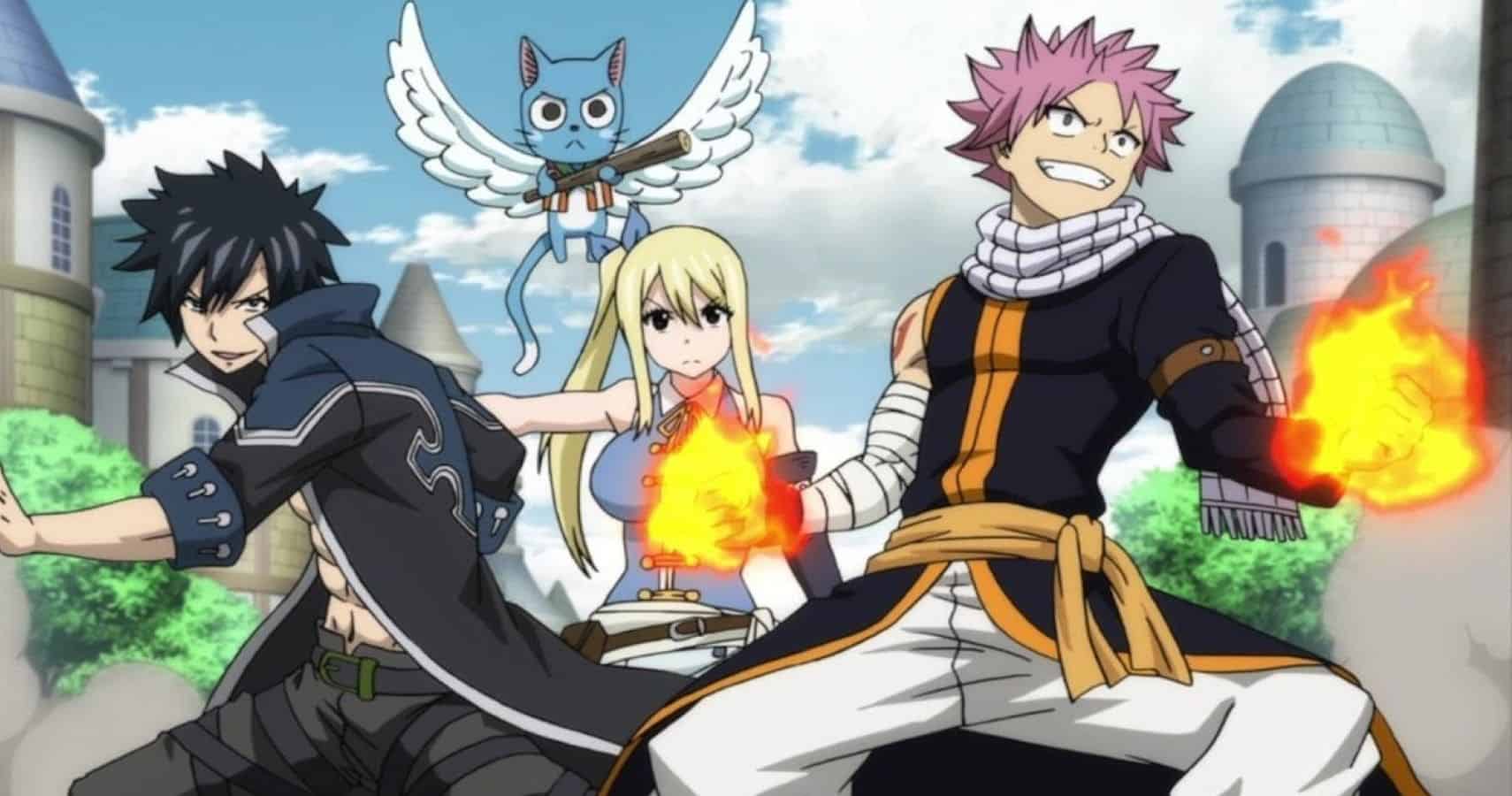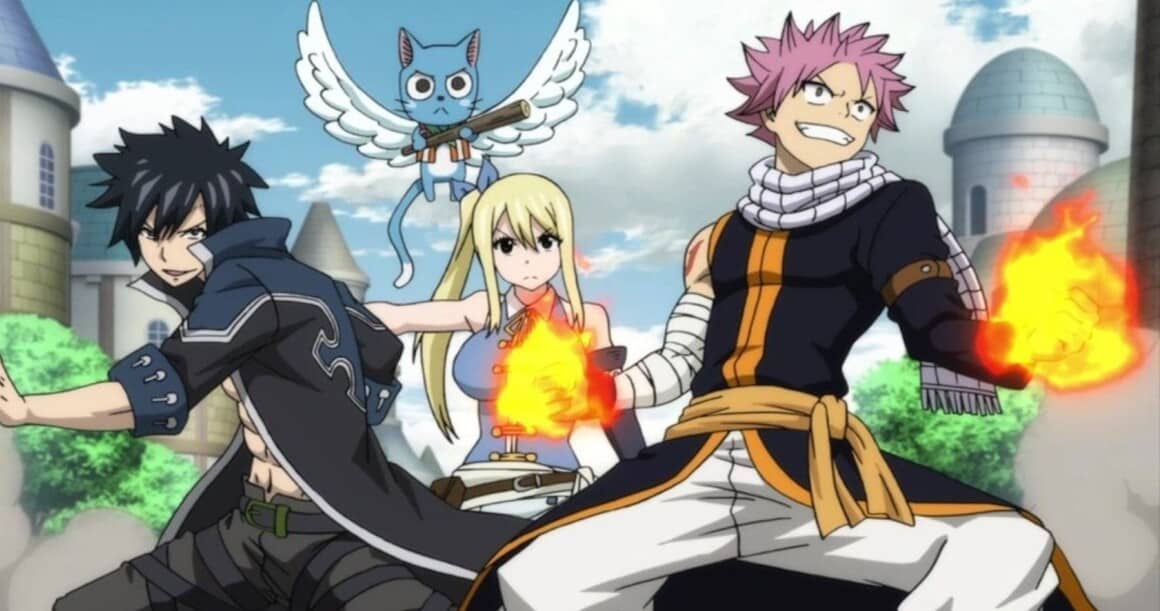 Fairy Tail, an anime that has over 1,4 million members in MyAnimeList. Known for its amazing storyline, unique characters, and great animation, Fairy Tail will be easily a decent watch if you're looking for an intense yet fun shounen to watch right away. The story is all about Lucy, a young mage girl who has an unexpected encounter with one of the members of Fairy Tail Guild. She will be put on a dangerous journey with the members of the guild. Joining the club was her biggest dream, so it will be entertaining to see how she can take part in the upcoming missions.
4. The Heroic Legend of Arslan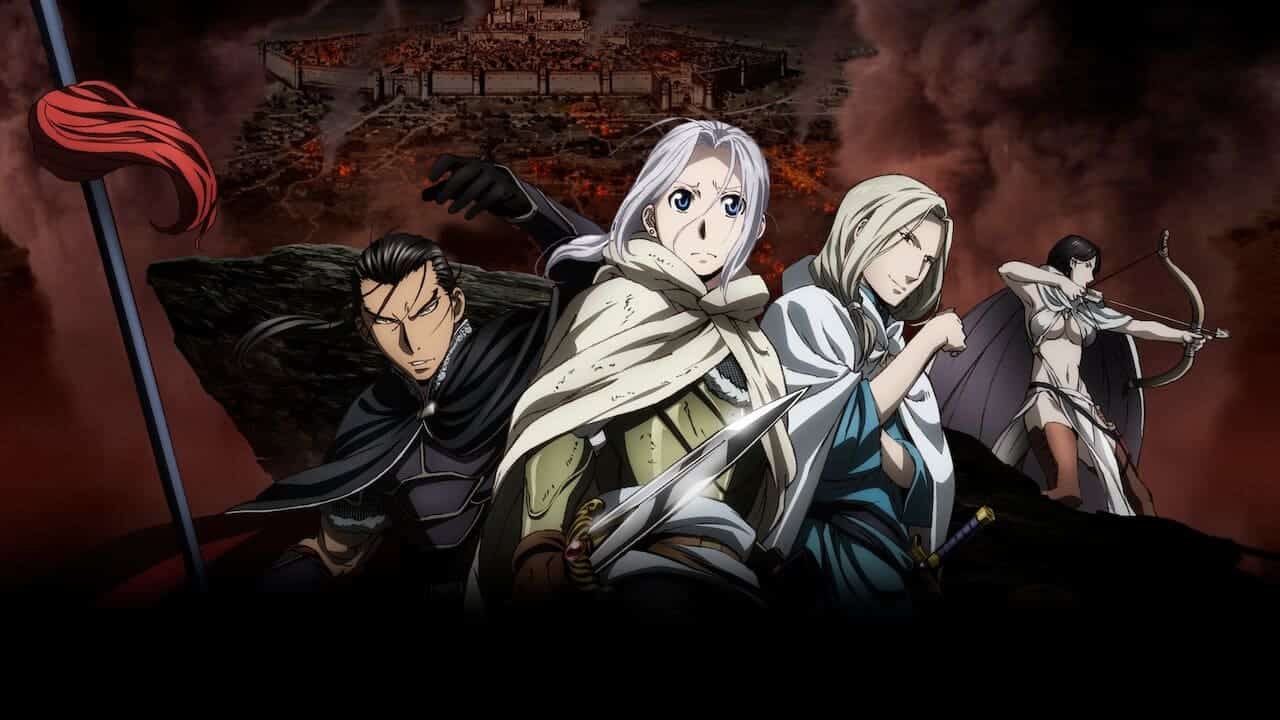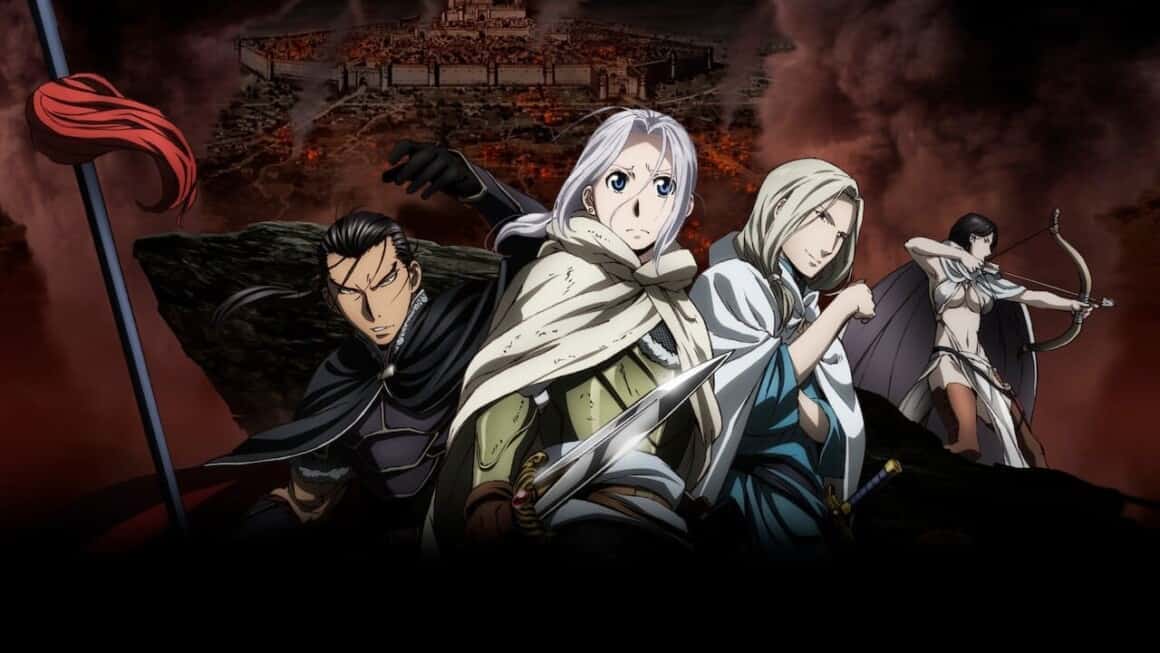 The story follows the struggle of a young man and a king's son named Arslan, who's on a mission to take back his kingdom. It all happens because his father was betrayed by one of his trusted officials. He needs to travel in order to gather the skills and knowledge to make that mission a success.
5. The Seven Deadly Sins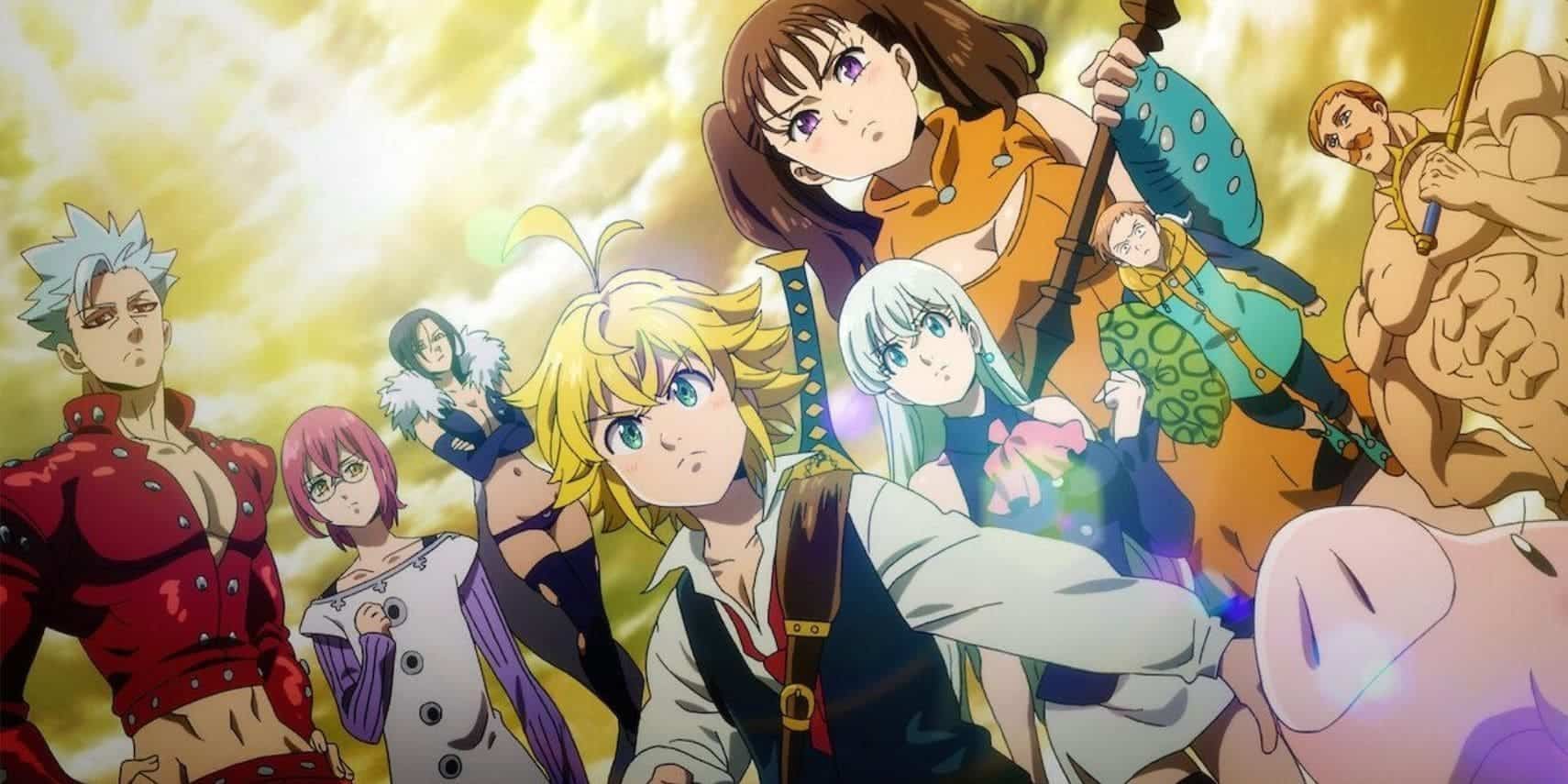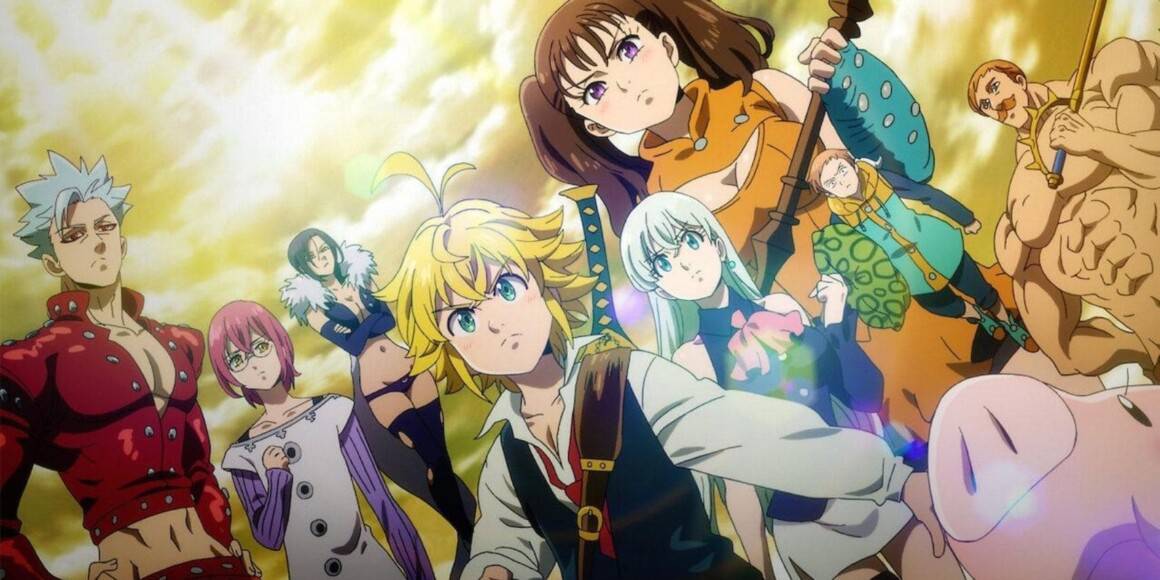 It's about Elizabeth, a young princess that had a very unfortunate moment for her. Her kingdom was taken from her by the hands of evil. In order to retake her beloved kingdom back, she needs help from a group of great mages called the Seven Deadly Sins. This series shows her struggle in getting the members to work together as a team.
Despite the look, the Seven Deadly Sins has a great and exciting storyline, though sometimes some of it may seem a bit dark.
6. Yona of the Dawn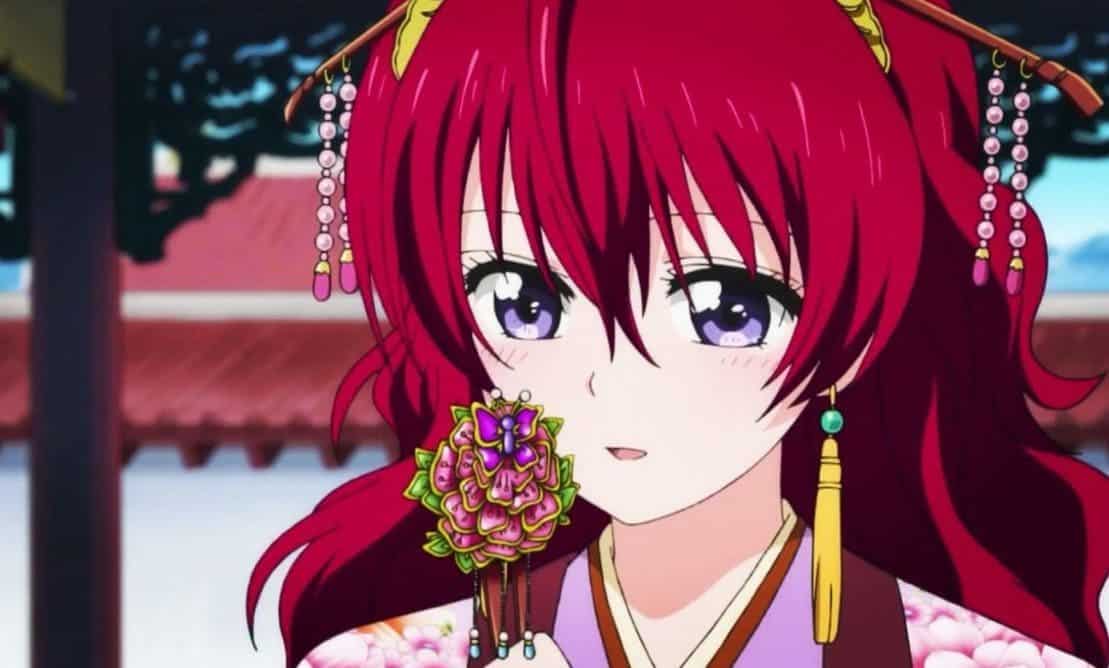 Yona of the Dawn shows the story of a young princess named Yona. She was fortunate, as her kingdom was doing fine. She got to live a luxurious life. Unfortunately, all of that fancy things have come to an end when a coup d'état happens. Her life changed 180 degrees. She decided to leave the kingdom and live outside it. She was determined to make her kingdom just like the old one, where people get to live a good life.
This series is not only about action and adventure, but it's also about romance, specifically shoujo romance. Many fans have been willingly anticipating the second season for years, though it's still not confirmed yet whether there will be a second season or not.
7. Spice and Wolf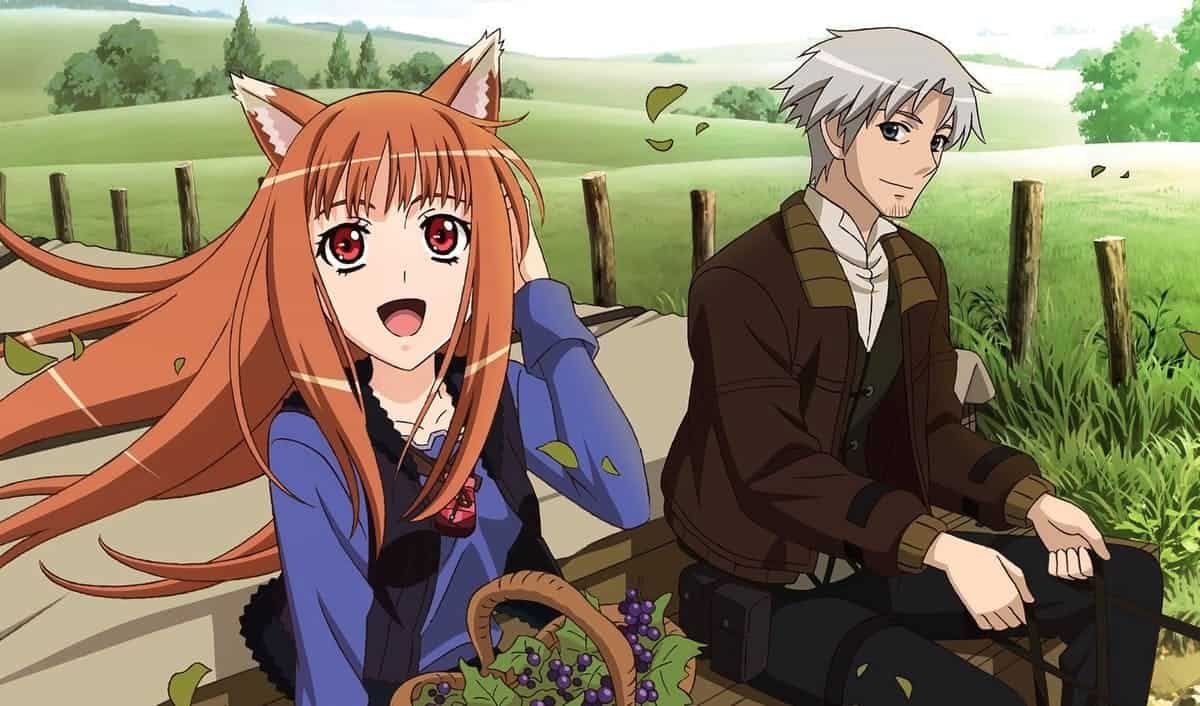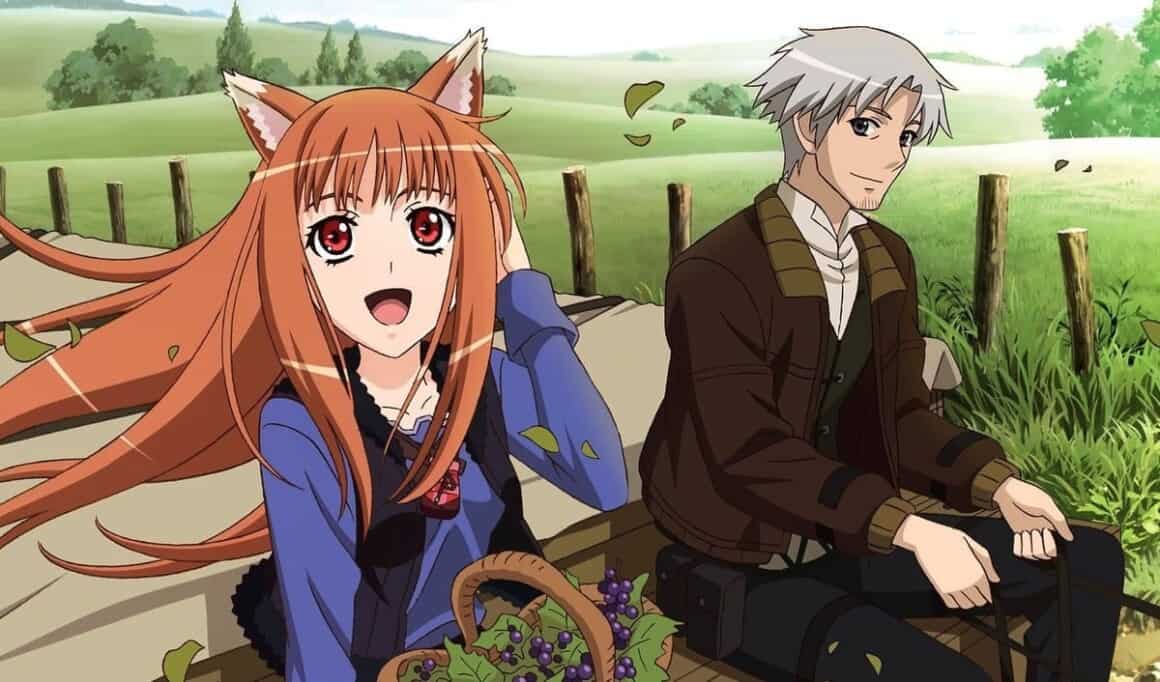 Finally, a medieval anime with no actions. Spice and Wolf mainly focuses on the relationship of Holo, a powerful wolf deity that's been left out by a village, and her business partner named Lawrence, a traveling merchant. They will travel alongside each other, which later their relationship will develop into a more romantic kind. This series will also focus on the "economics' genre. The fusion of those two genres makes the story of this show a gripping one.
8. Attack on Titan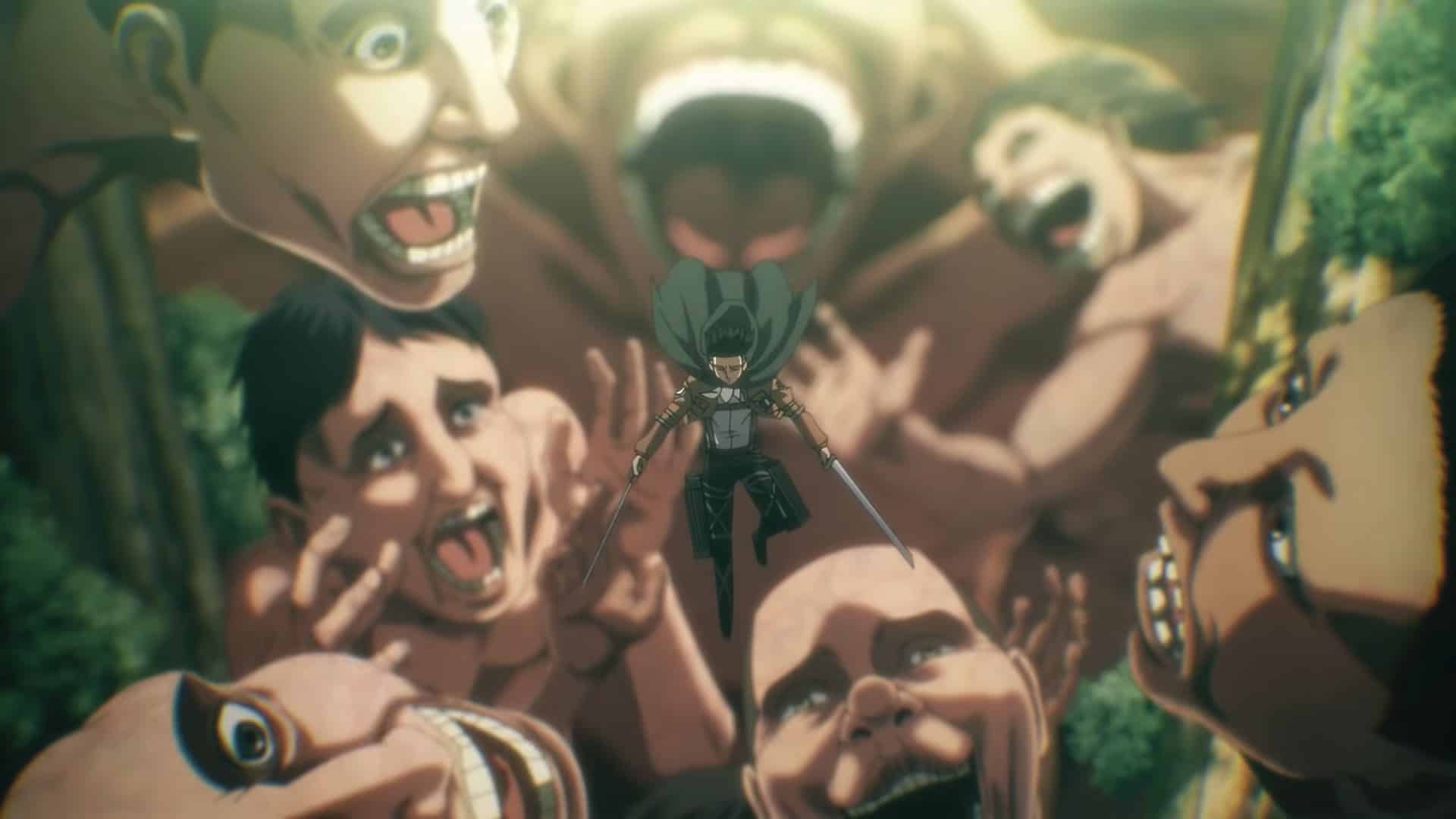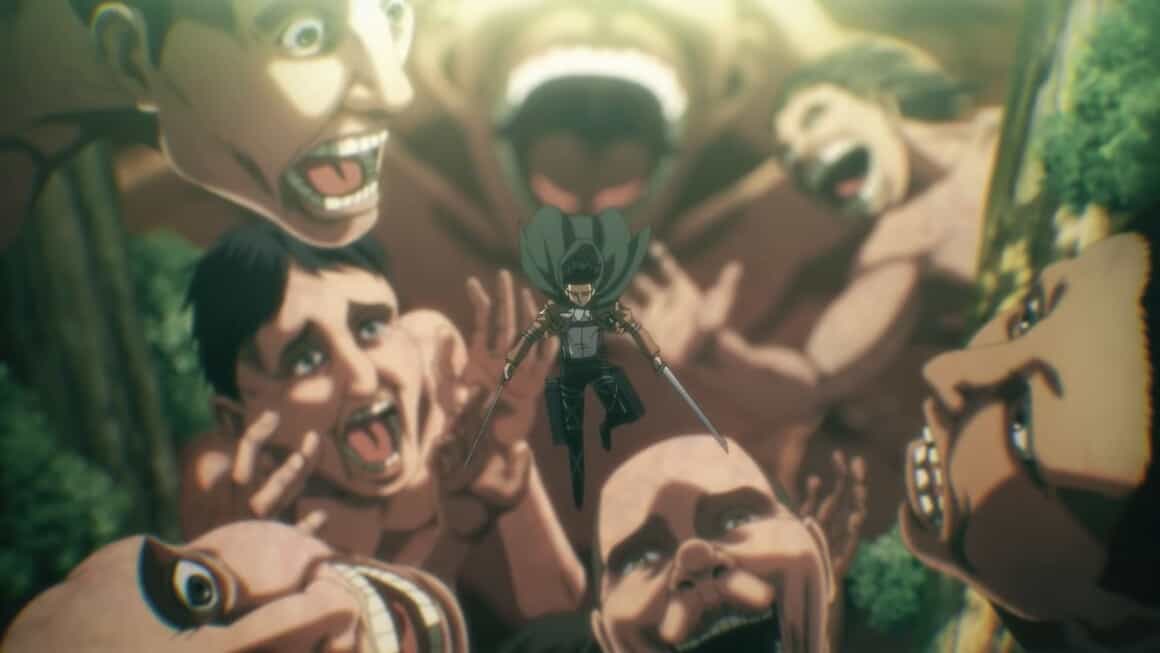 Sasageyo, Sasageyo! You've probably heard those phrases in a song already. Apparently, it came from the opening song of one of the most popular anime among anime watchers, Attack on Titan.
Attack on Titan is a unique one. This anime gets a lot of hype in the community. It mainly focuses on Eren Jaeger, a young boy that risks his own life to save thousands of humans from the attack of ferocious titans. This story is placed in the middle of a town surrounded by walls, tall enough to protect them from titans. One day, massive numbers of titans attacked the walls. There were many victims, including Eren's beloved mother. He couldn't save the most precious person to him, as he was still powerless at that time. This event acts as a catalyst for him to take revenge and kill all of the titans. To do this, he was determined to join the survey corps, which is a group of people that specializes in killing titans.
On the surface, Attack on Titan has a generic story, but once you have watched it enough already to understand the context of it, you'll notice that this series offers you more than just that.
9. Inuyasha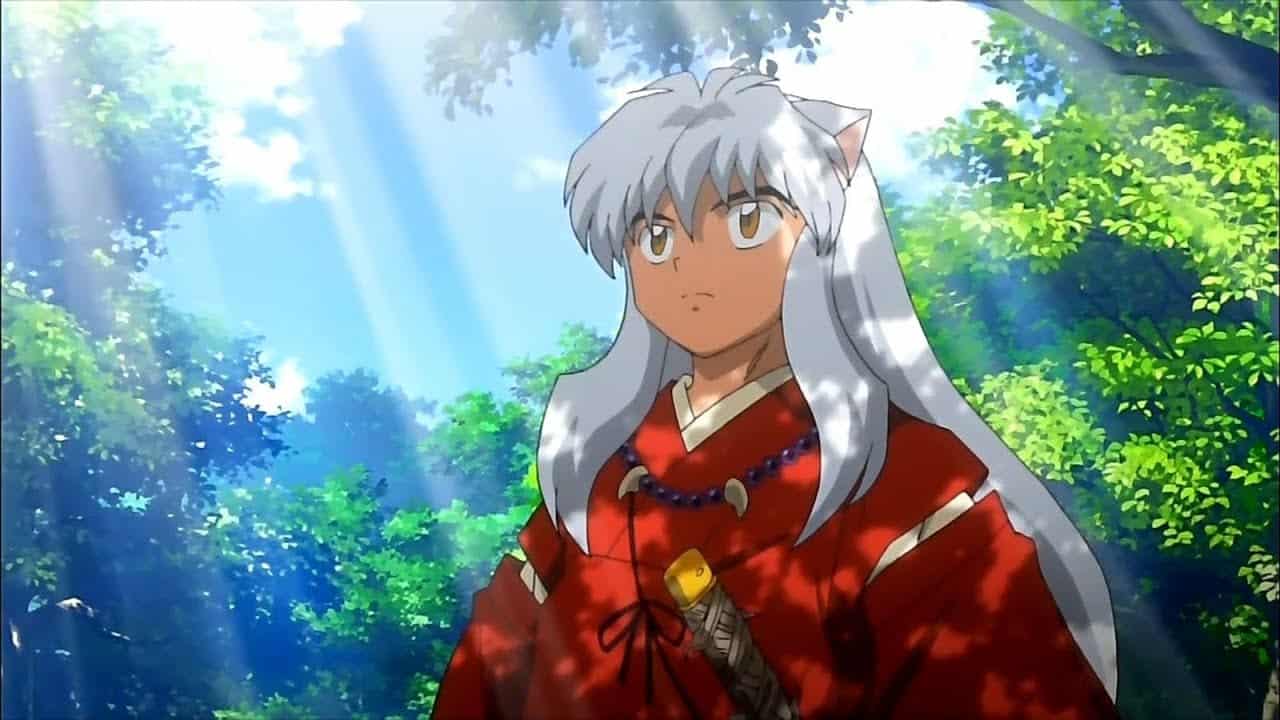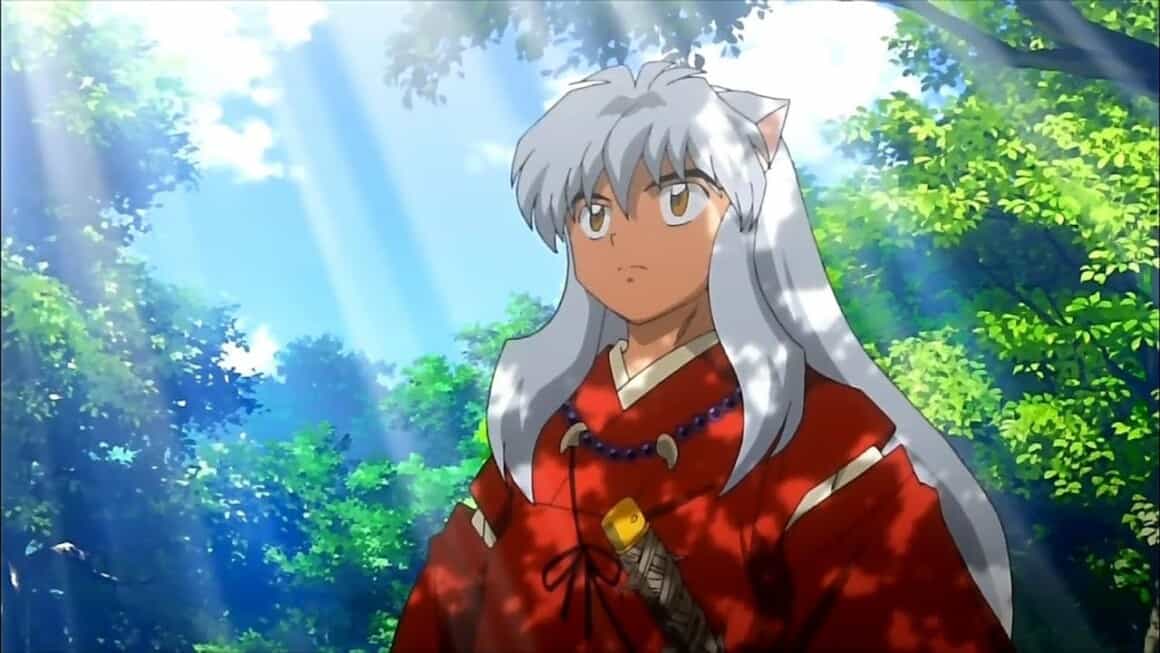 To make it really simple and convenient, Inuyasha is about a normal teenage girl, who fell into a well at her family's shrine. She caught herself living in the Sengoku period after that incident. She will later meet a lot of interesting characters.
10. Berserk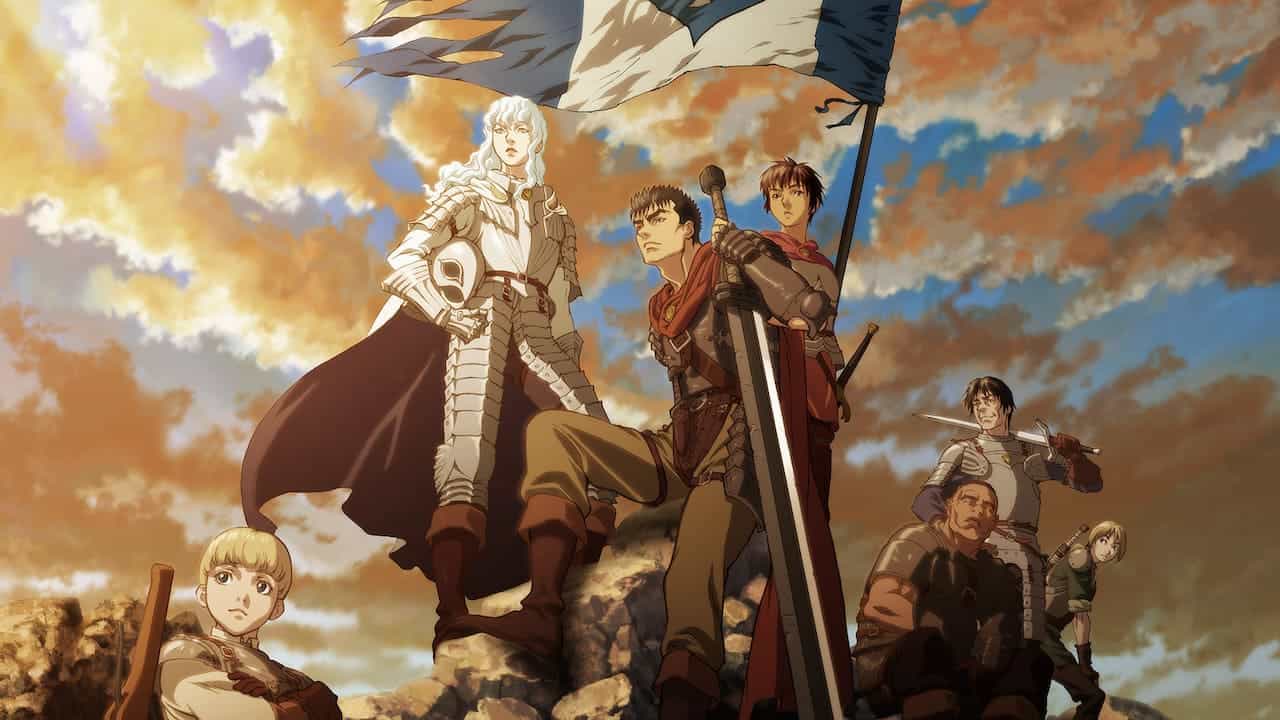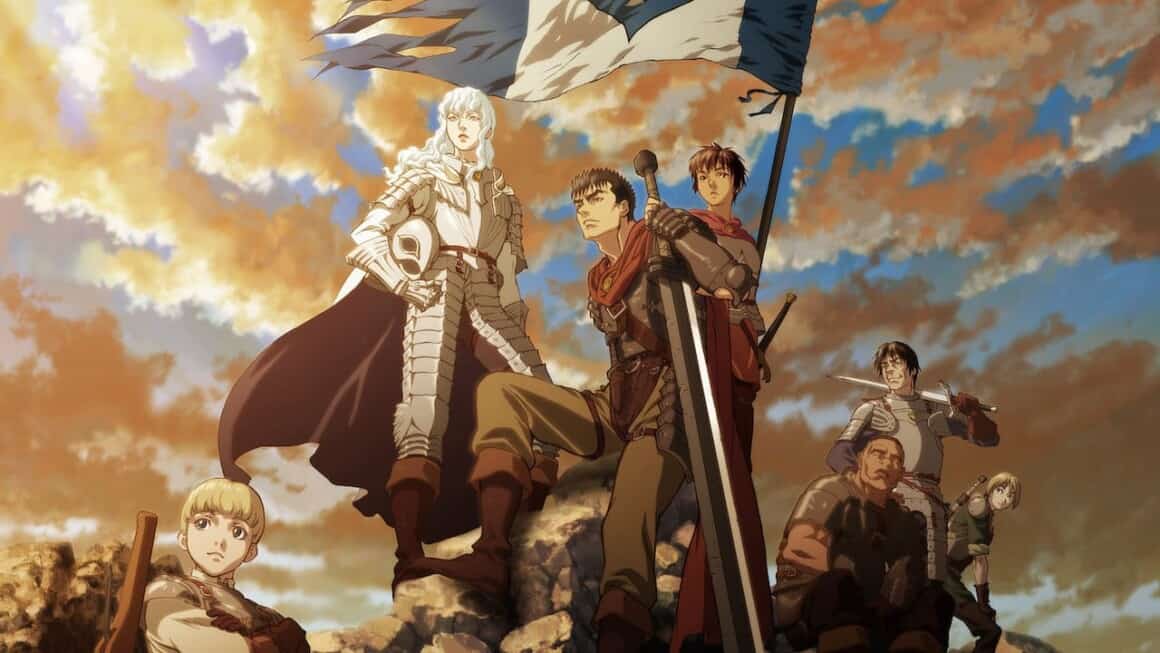 Alright, it's berserk time. To avoid any confusion, I have to clear things up. There are two different versions of Berserk, the old and the new one, and the one I included in this list is the old version.
Guts, the main character, is willing to risk his life on a journey to kill demons and beasts. The 'adventure' vibe is strong in this series. If you like adventure anime, then you should give Berserk a try. Please keep in mind that this anime was released in 1997, so don't expect the anime to have an animation by this year's standards.
11. Tears to Tiara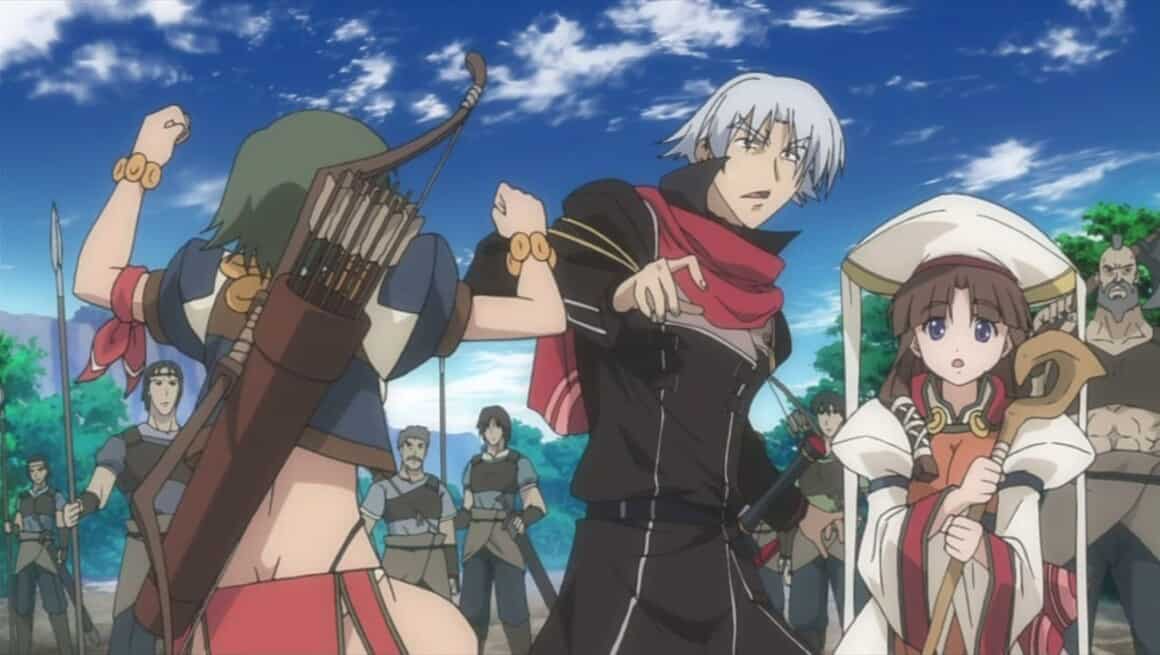 I'm pretty sure most of you haven't heard of Tears to Tiara. It's about Riannon, the female priest of a small island ruled by the Gael tribe. As the Holy Empire's power is growing rapidly, all islands including Riannon's fall under his control. Later, Riannon will be kidnapped and will be offered as a living sacrifice to a demon named Arawn.
Under certain circumstances, Arawn will later turn his side to join alliances with Riannon and the Gael tribe. They will work together as a team to fight back against the Empire.
12. The Twelve Kingdoms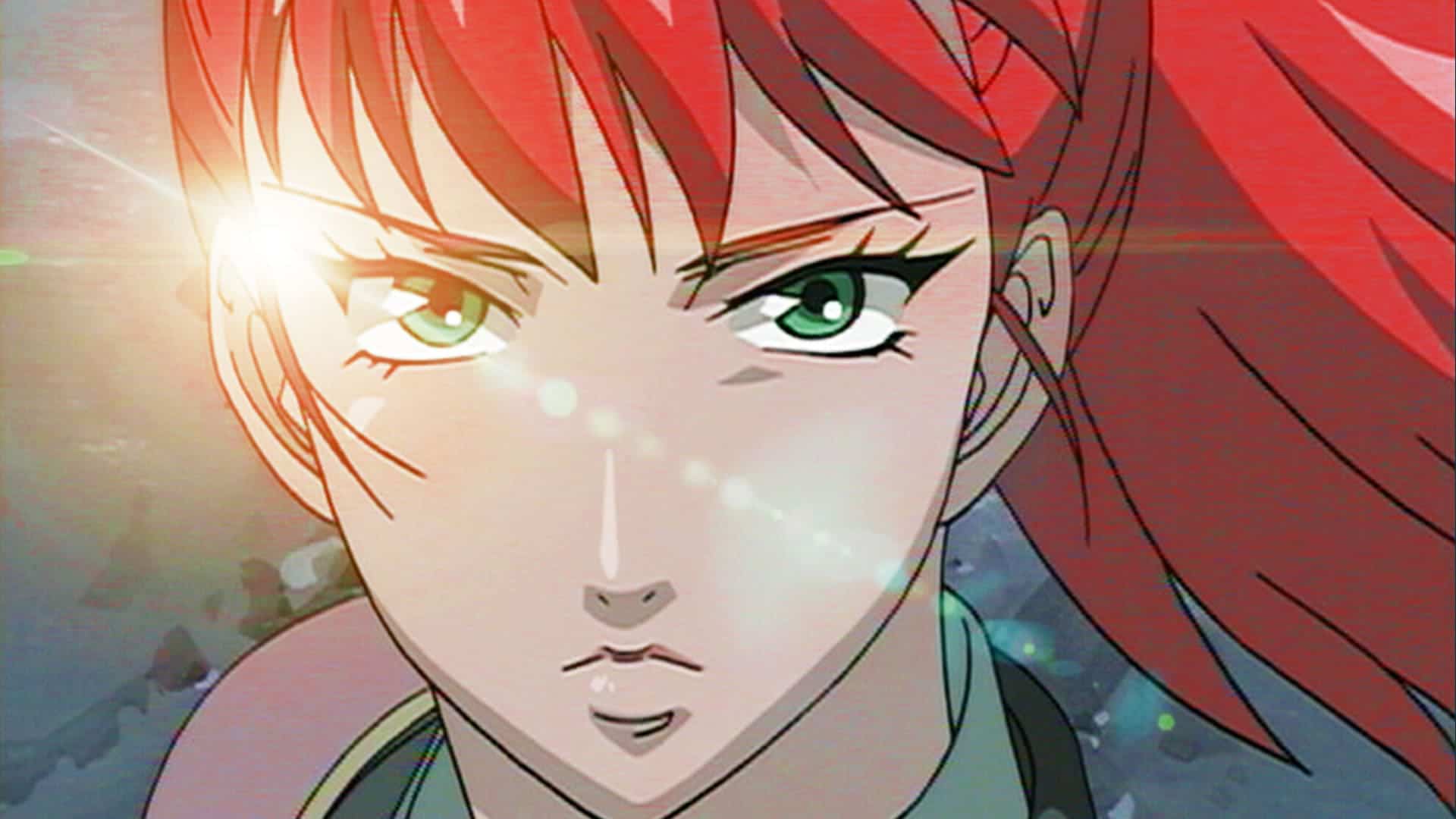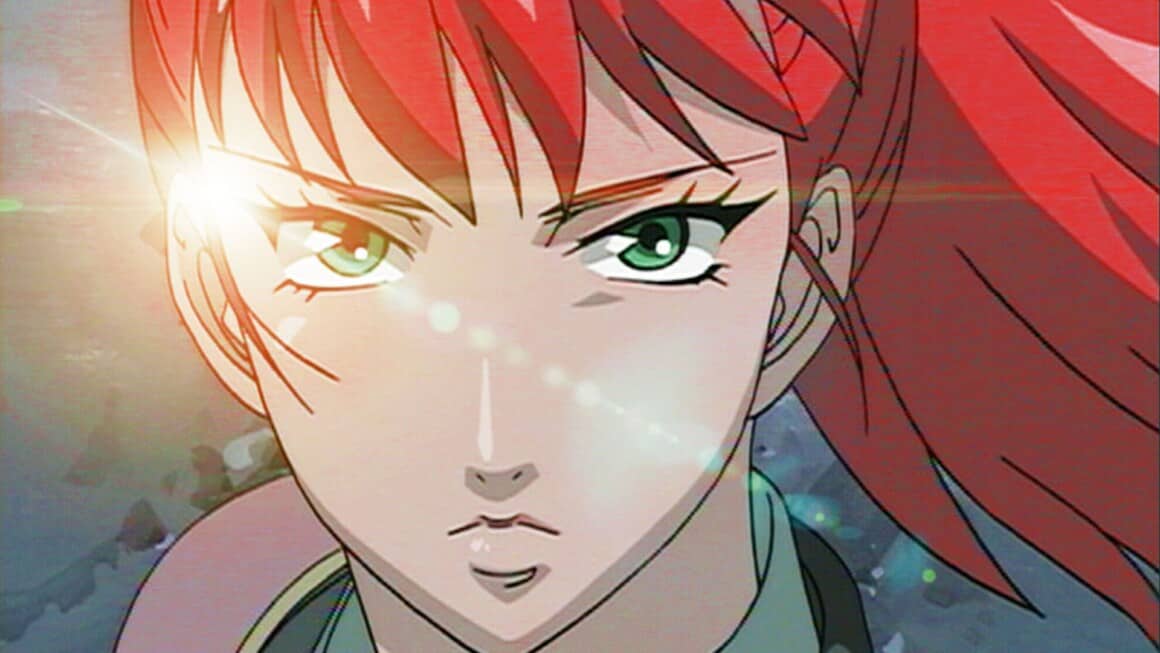 The story follows Youko, a normal highschool girl that never has the chance to fit in her class. She tried her best at everything, but nothing is working out for her. She even tried to do anything her classmates ordered, and because of it, her classmates always took advantage of her. She doesn't really have anyone in her class that she can be friends with.
On a fine normal day, something happened out of the blue. Keiki, who claims himself to be from another world, came to Youko in her class. Their meeting was rather short, as Keiki was being chased by a beast. Long story short, Youko and two of her classmates were dragged into the mess, and escaped with Keiki into his own world. Along the way, Keiki got separated from them as he was still being chased by the beast. This is where the journey begins, where Youko and her classmates had to survive in a world they are not familiar with, the world where kingdoms and wars still exist.
13. Claymore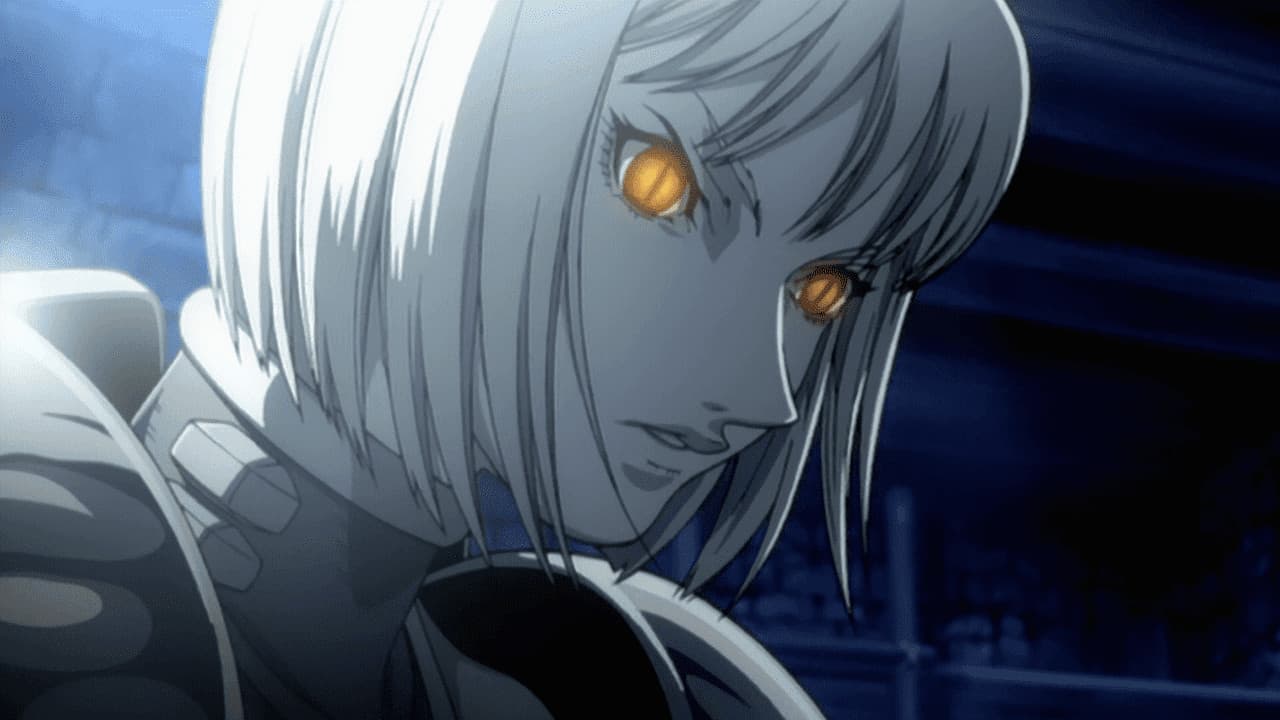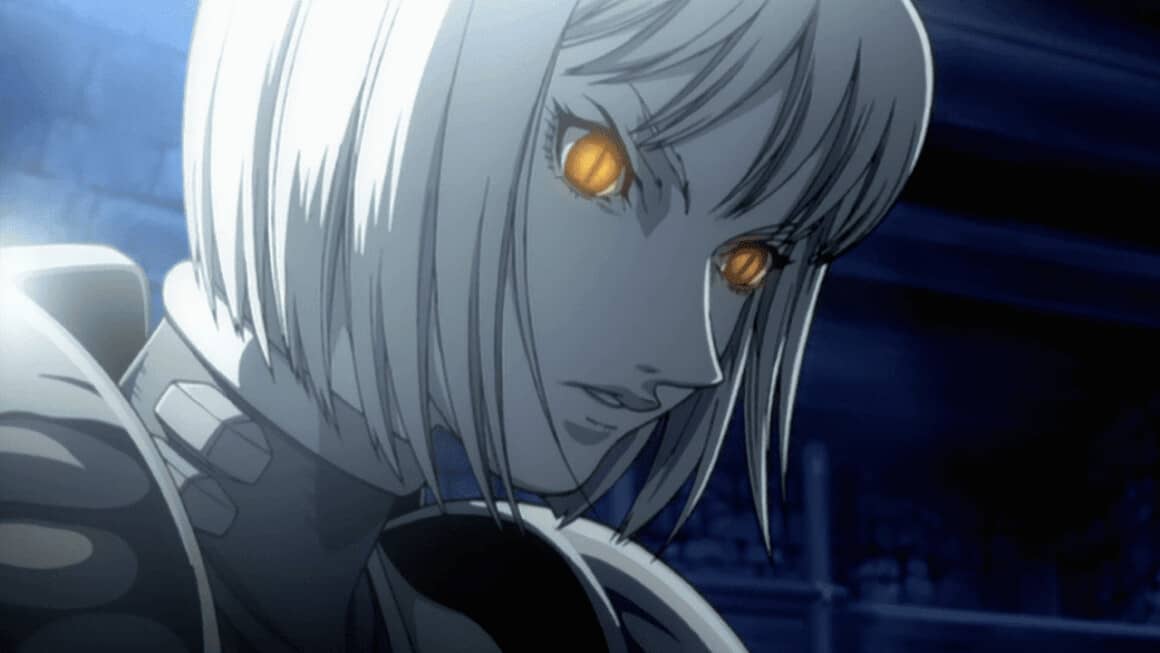 Claymore is known for its gripping actions and adventures. The story talks about Raki, a boy who lives in a village. One day, a group of ruthless beasts attacked his village. His family was killed in the process. Among the chaos, a woman with a sword on her back came into rescue. She's a claymore, which means that she's a half beast and half human. Raki was saved by her, and because he had nowhere to go, Raki decided to follow her on her dangerous journey.
14. Samurai Champloo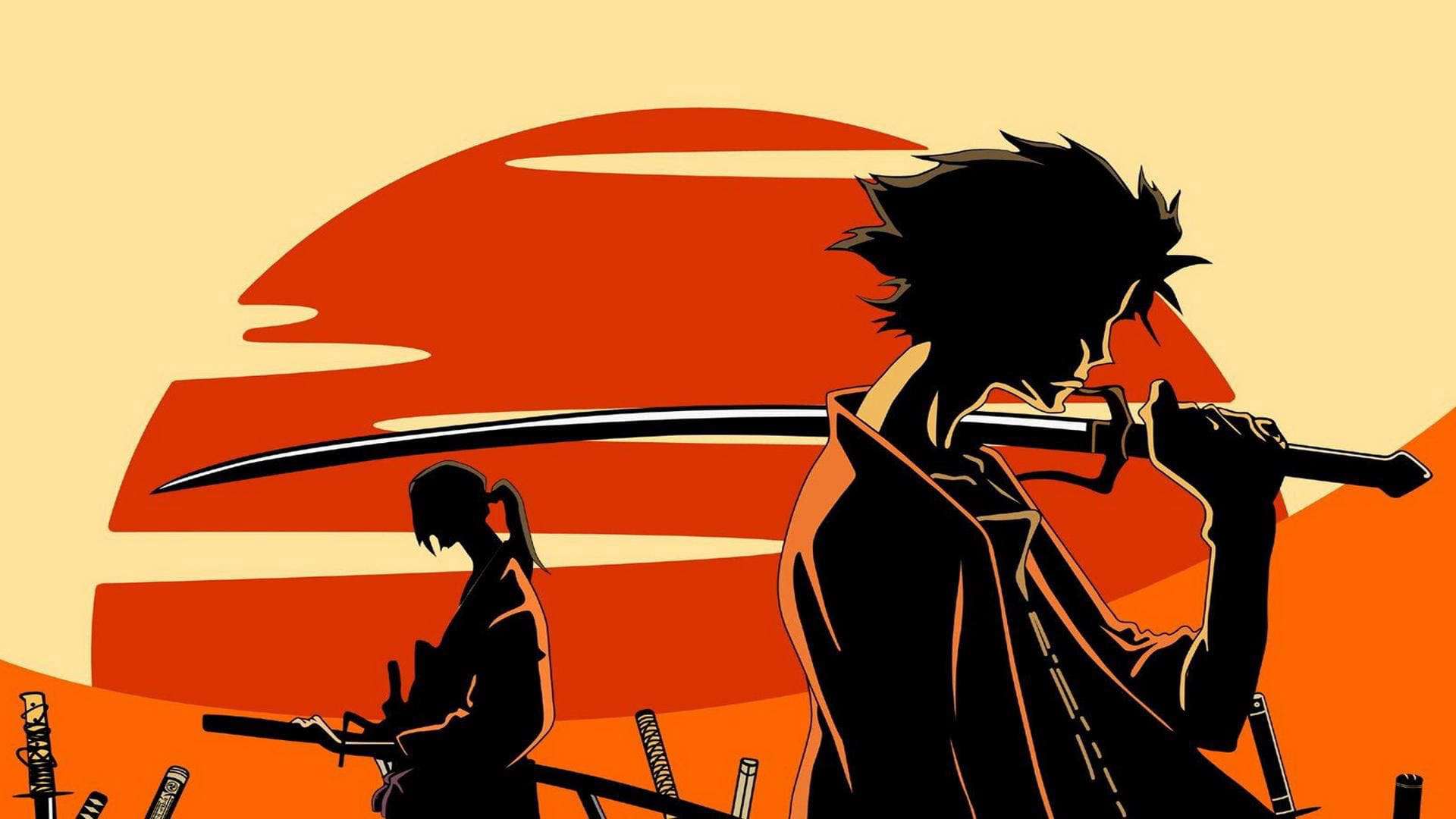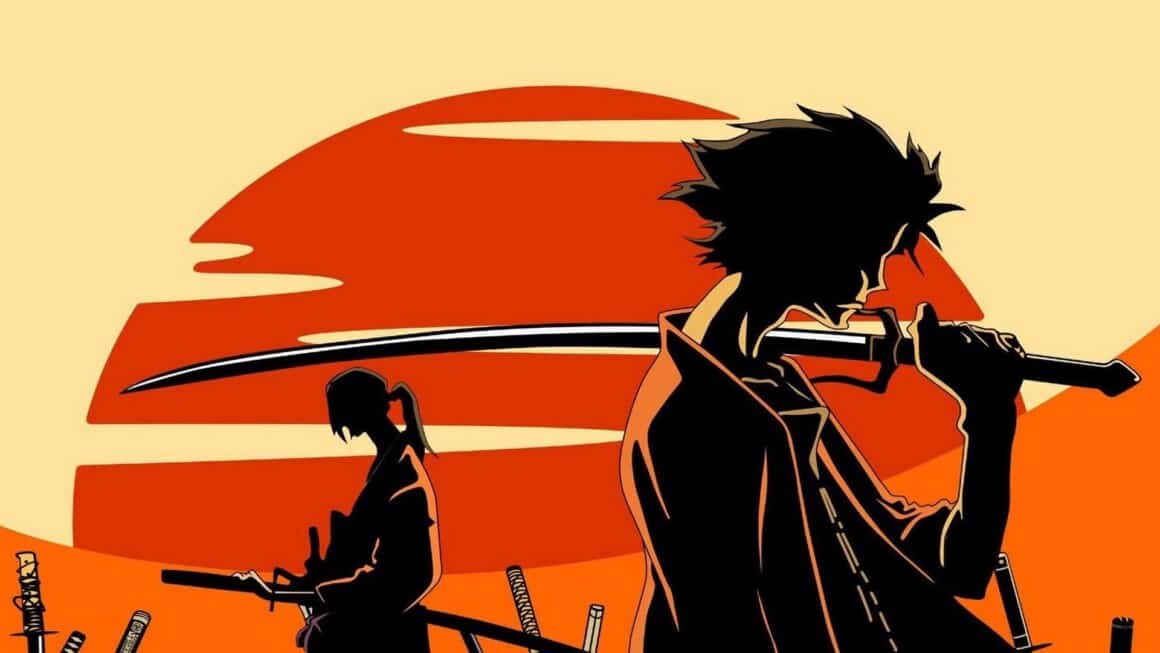 If you're looking for an anime with an accurate medieval setting and no fantasy, then you should consider Samurai Champloo a try. This series shows a group of no more than three main characters going on a road trip, with the nuance of the Meiji era.
You should really consider watching Samurai Champloo if you'd like to know more about the legendary and traditional history of Japan.
15. Kingdom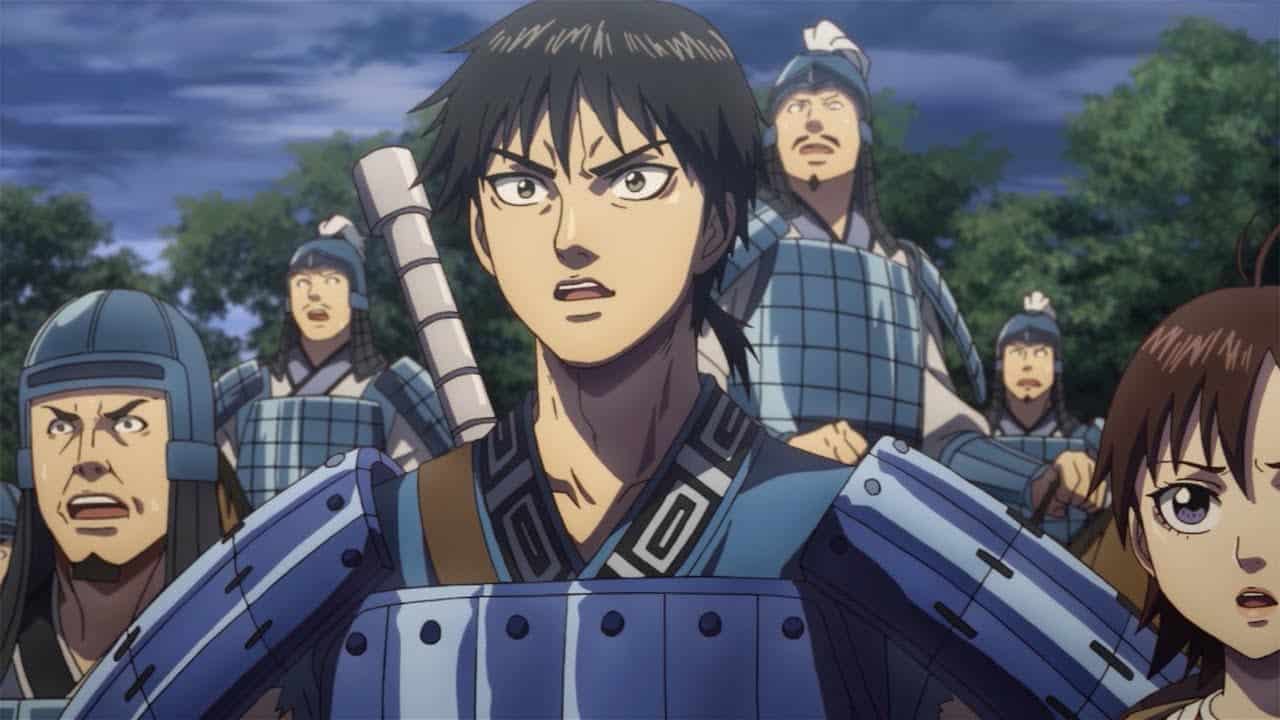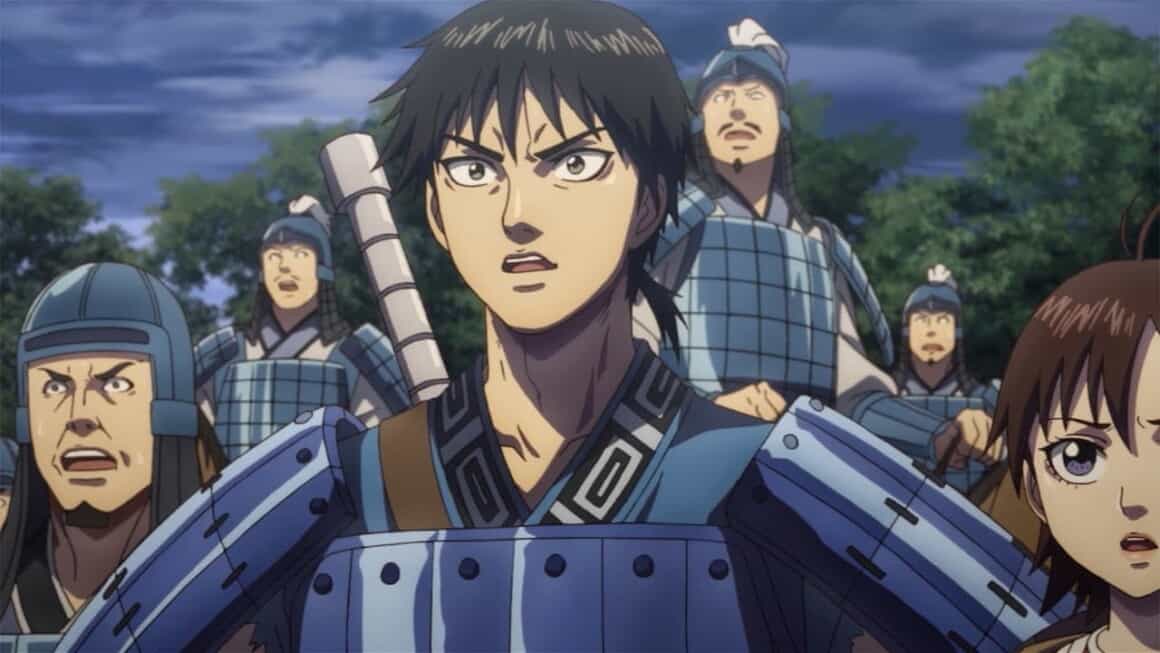 Kingdom, and it's literally about kingdoms, no more no less. The world is based on the Qin Dynasty and Ancient China in general. The war aspect is strong in this show, so you can expect fierce battles with melee weapons and heavy armor. You can also expect to know the political situations and the hardships in that period of time.
16. GATE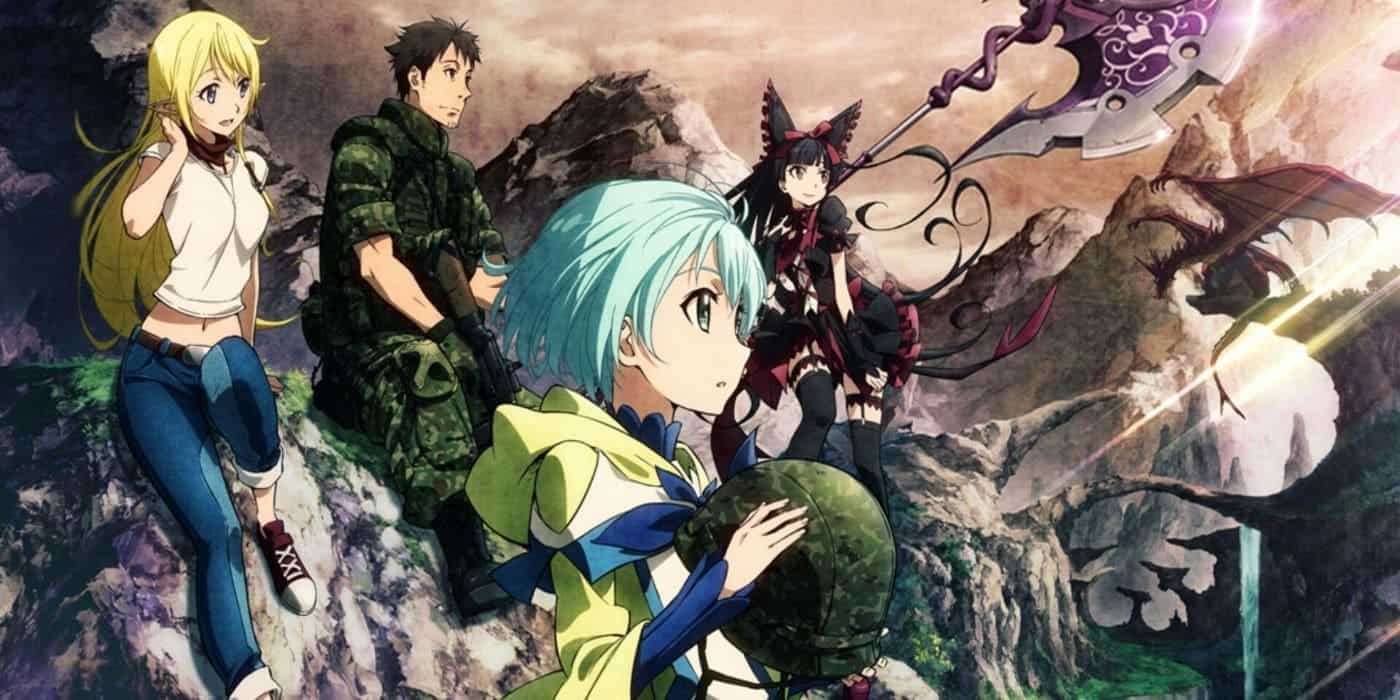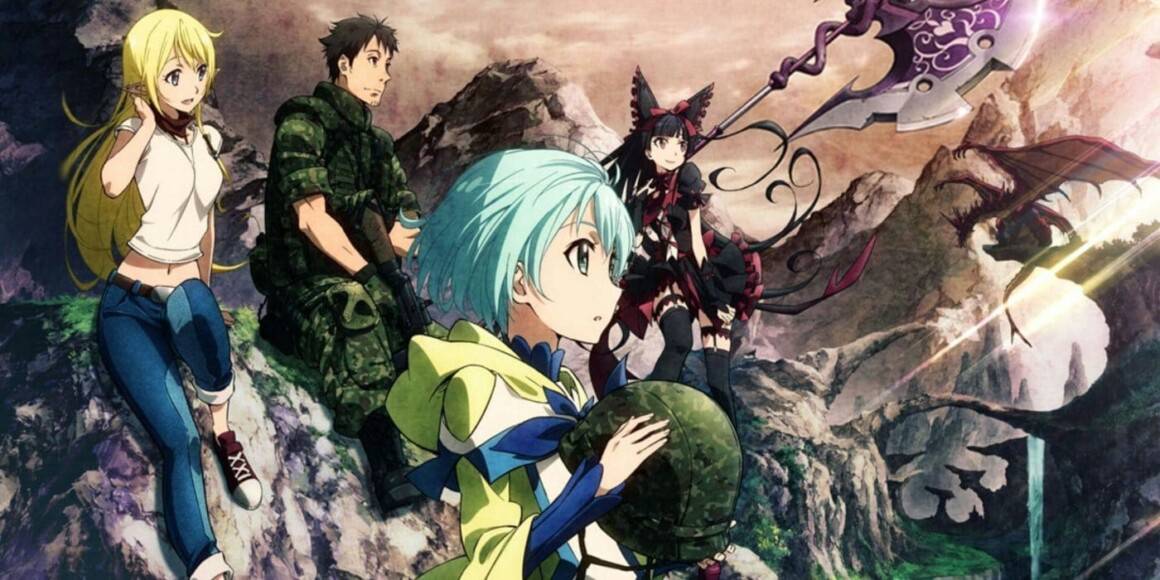 Gate, just like the other entries in the list, is an action adventure with fantasy elements. The story narrates about a group of soldiers who's on a mission in a dangerous different world. Why and how did they end up being there?
There was a gate that appeared out of nowhere in the middle of town. Many numbers of monsters and knights came out from the gate, and went on a rampage. They killed many of the citizens of Tokyo. With all of this going on, the government knew that he needed to do something about it, so he sent a small group of soldiers from the Japanese Self-Defense Forces to the world that lies beyond the gate.
17. Record of Grancrest War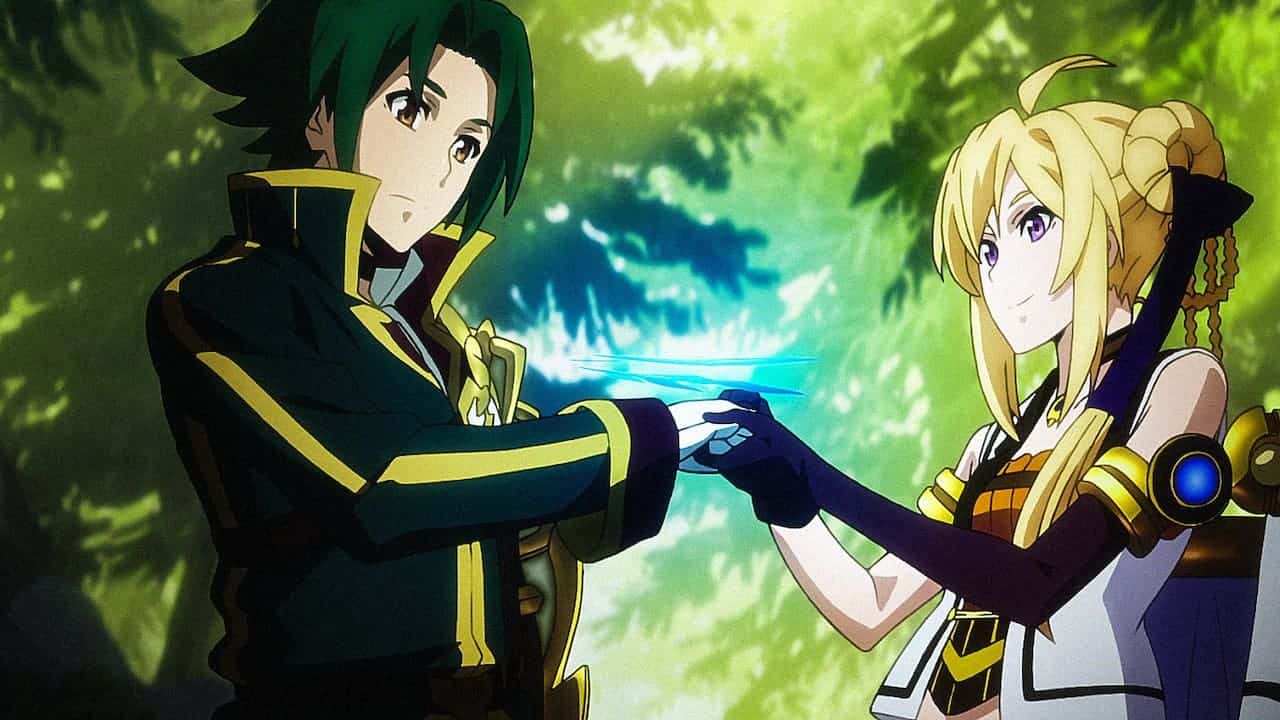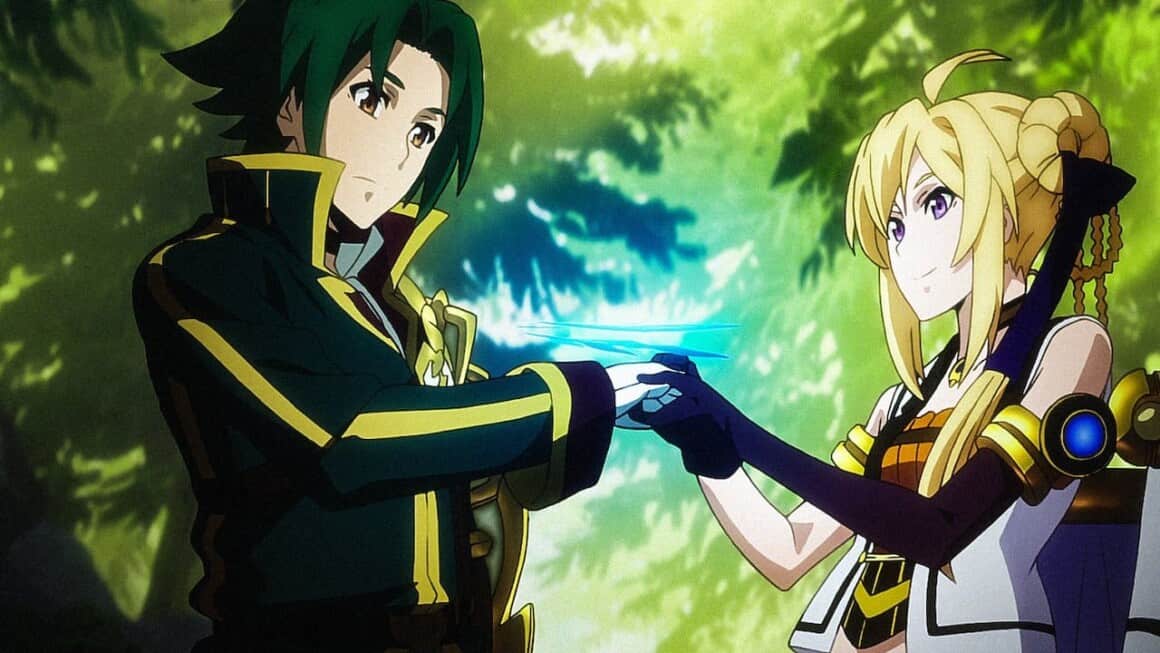 Chaos, a dark energy from another dimension, filled the land of Atlatan with monsters and demons. In order to protect the people there, those with the power of 'crest,' or also known as Lords, need to suppress the chaos.
After a while, the Lords became greedy and abandoned their job in order to assert dominance over one another. Among the chaos, lived Siluca, an alliance mage who detests the Lords, and Theo, a young warrior that carries a 'mysterious' crest. Those two will be pursuing a journey to restore the balance of their land.
18. King From Now On!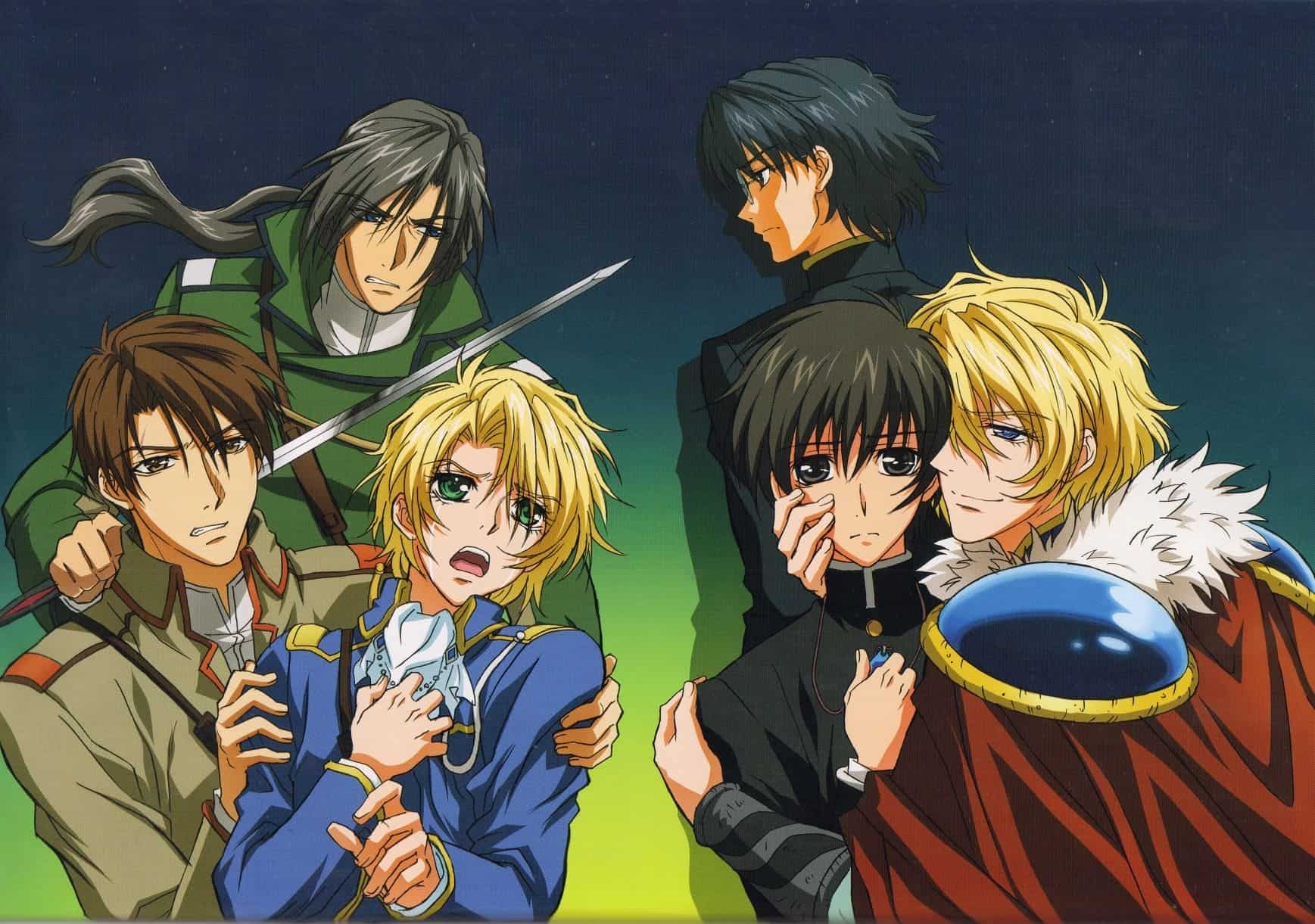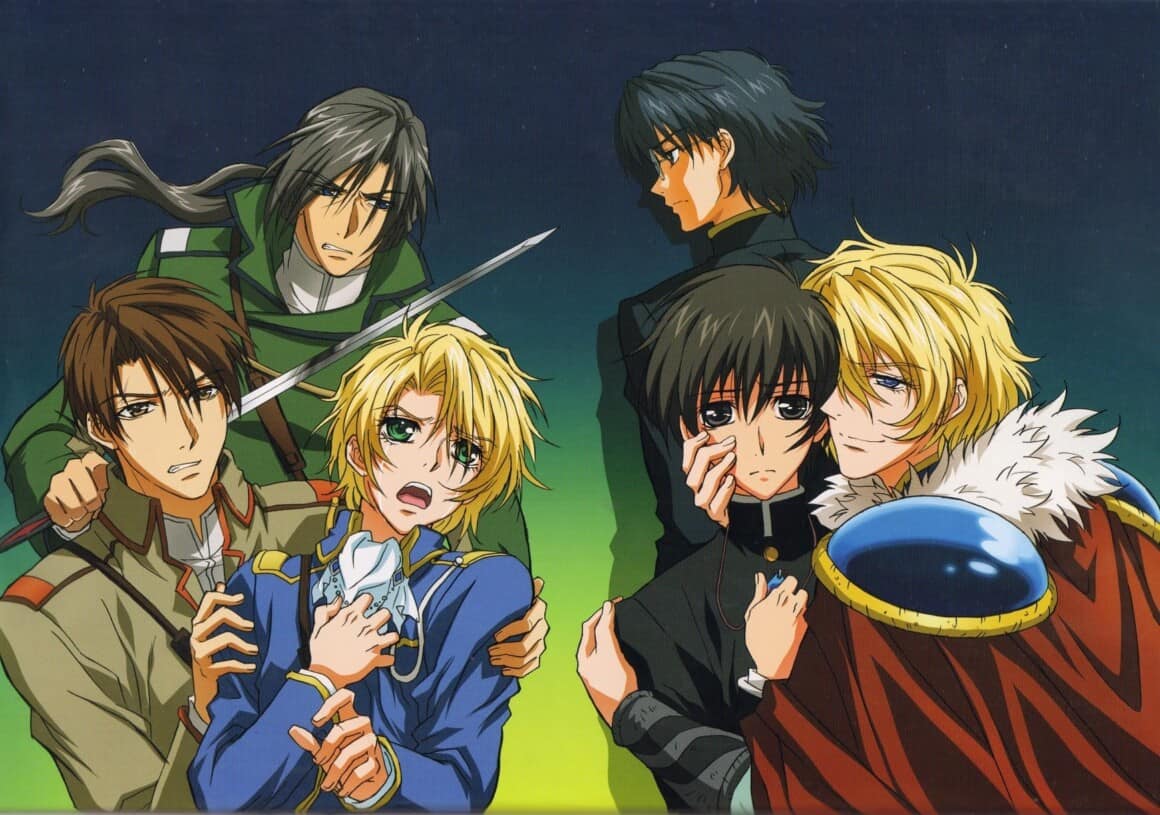 The story is about Yuri, a normal teenage boy who was teleported into another world that resembles medieval Europe. There, he was chosen to be a demon king for one reason, and that reason is because he had black hair and black eyes, traits that only the demon's royal lineage possessed.
Upon Yuri's arrival, some of the demons saw him as nothing more than a powerless king. However, after he won a duel by using his magical powers to the fullest, the demons finally acknowledged him as their worthy leader. The journey doesn't end here, as Yuki still needs to learn in order to keep the balance and peace in a world where humans and demons coexist.
19. Record of Lodoss War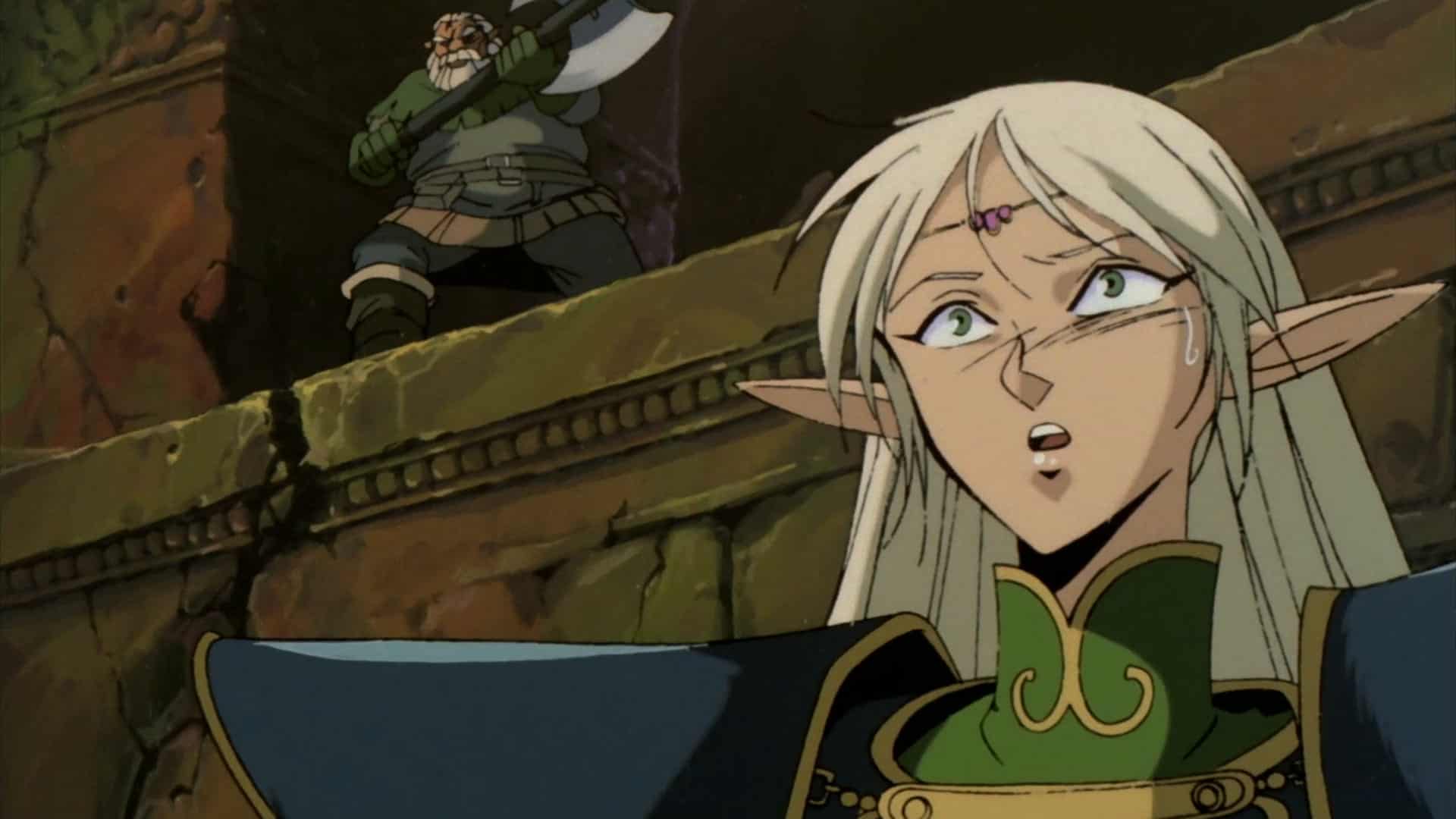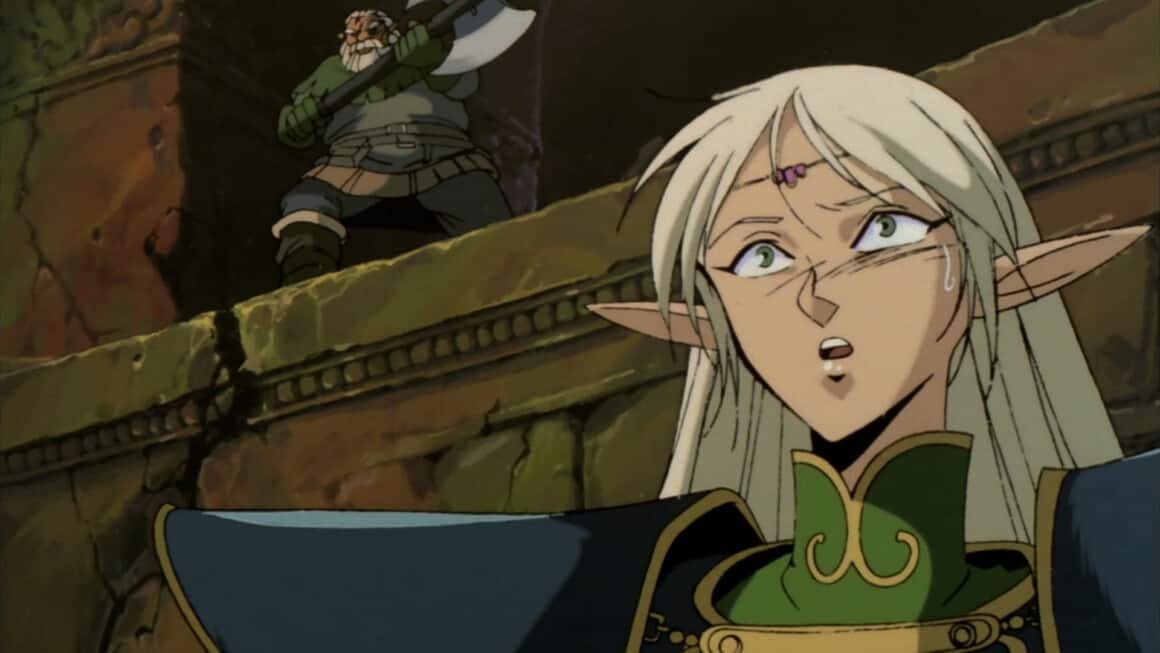 In the ancient times, the land of Lodoss had suffered a never ending war. Finally, after thousands of years living under the terror of war, it had come to an end. Not long after getting to know peace, an evil being begins to bring yet another chaos to the land. A group of young six champions, led by Parn, had to stand before the beginning of a new threat.
As a reminder, "Record of Lodoss war" was released way back in 1990, so don't force your '2021 animation' standards here.
20. Maoyu ~ Archenemy & Hero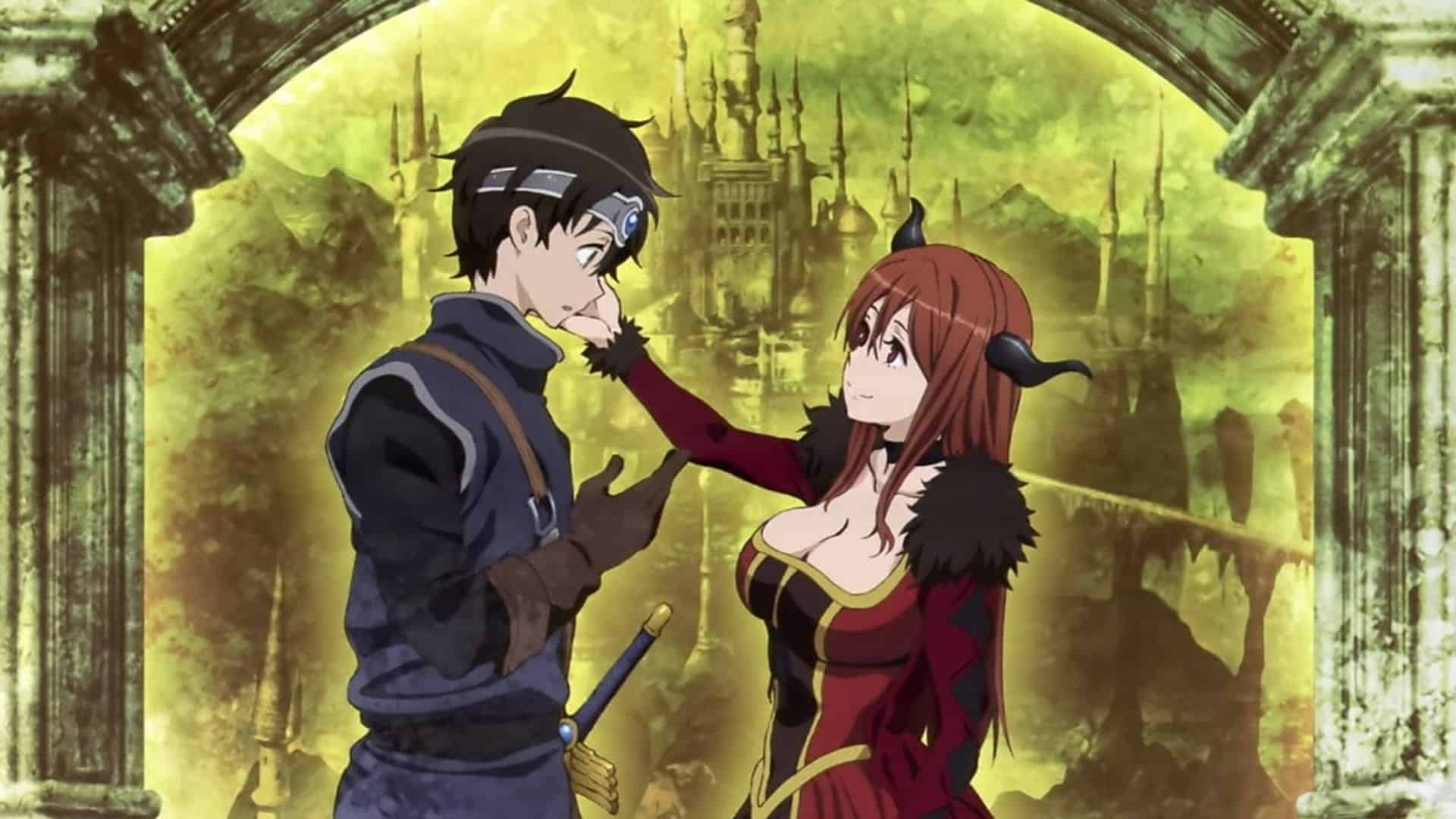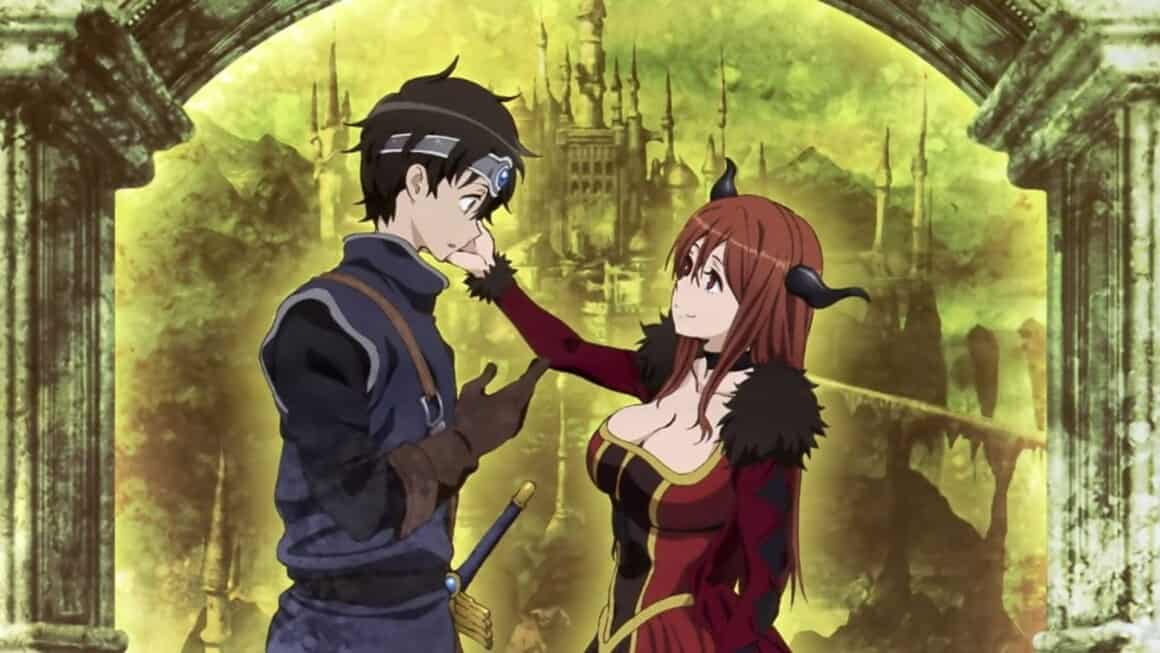 Set in a medieval fantasy world, there's a war between humans and demons that has been going on for 15 years. In order to put an end to it, the human's greatest warrior, Hero, approaches the queen of the demons. Later, they will form an alliance together in hopes of ending the war.
21. Grimgar of Fantasy and Ash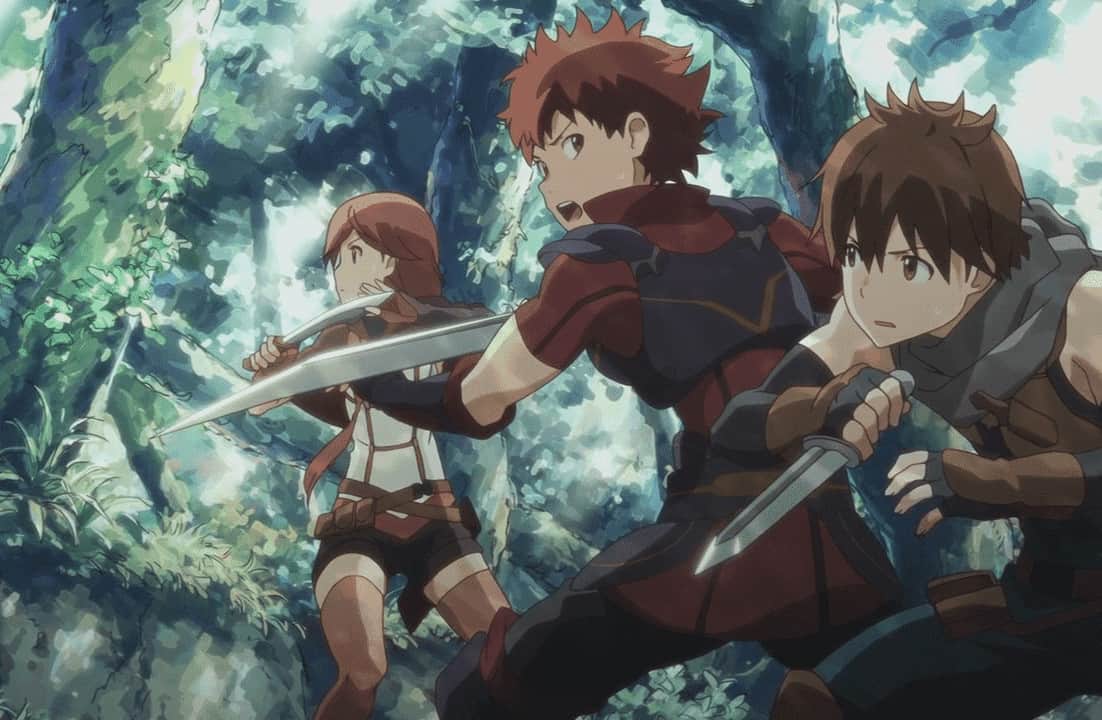 After getting isekai'd to a game-like world, a group of people, who only retain memories of their names, are forced to take the only paying job, as soldiers in the Reserve Army. They are tasked to eliminate monsters and creatures that threaten the peace of the world. Left alone after all the strong candidates grouped together, the remaining 5 formed their own party: Manato, a charismatic leader and priest; Haruhiro, a nervous thief; Yume, a cheerful hunter; Shihoru, a shy mage; Mogzo, a kind warrior; and Ranta, a rowdy dark knight. With their lives on stake, they must fight together to survive this game-like fantasy world.
What separates Grimgar from other isekai anime is how realistic the characters react and approach their situations. Without any combat experience, the smallest of errors could lead to the death of anyone.
22. That Time I Got Reincarnated as a Slime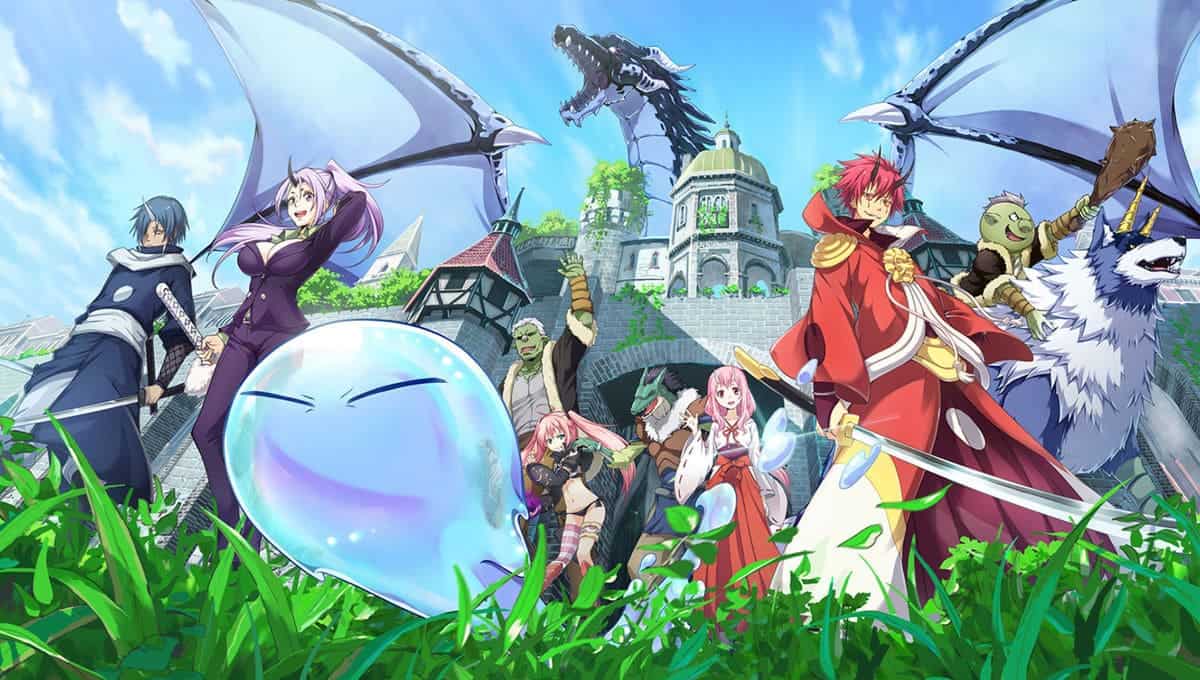 The series is more of an action isekai type of anime, but it has several medieval aspects that are necessary to make it in this list.
The story is about Satoru, a guy who got reincarnated as a slime and named himself Rimuru Tempest. His first encounter was with a storm dragon named Veldora, who was sealed for 300 years. Rimuru made a promise to free Veldora from the seal. And just like that, they became best friends.
Rimuru will later find himself a goblin village. He met with some of the goblins there and was feared by them, as Rimuru had a tremendous amount of aura surrounding him. His long waiting journey starts from this point.
8-bit has successfully presented us with a very high quality anime, and it will easily end up being one of your favorites if you're into the isekai genre in general.
23. Dororo (2019)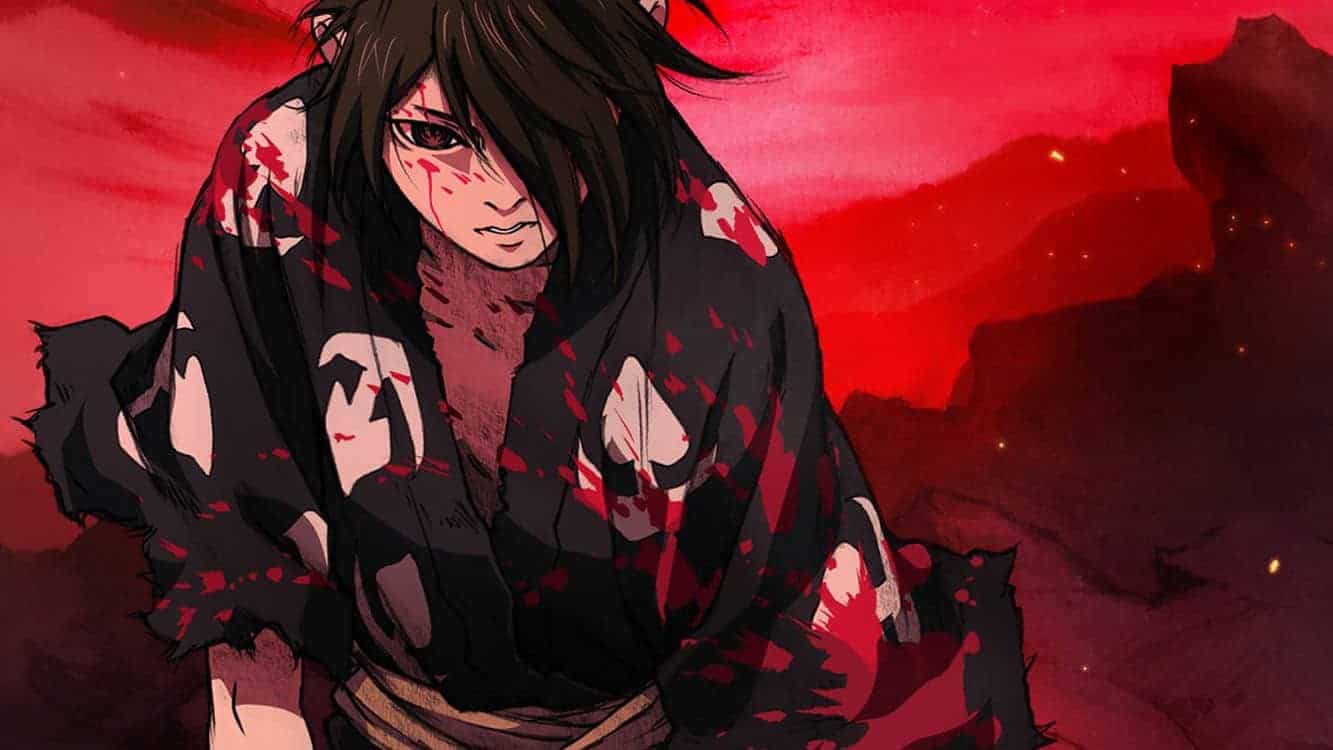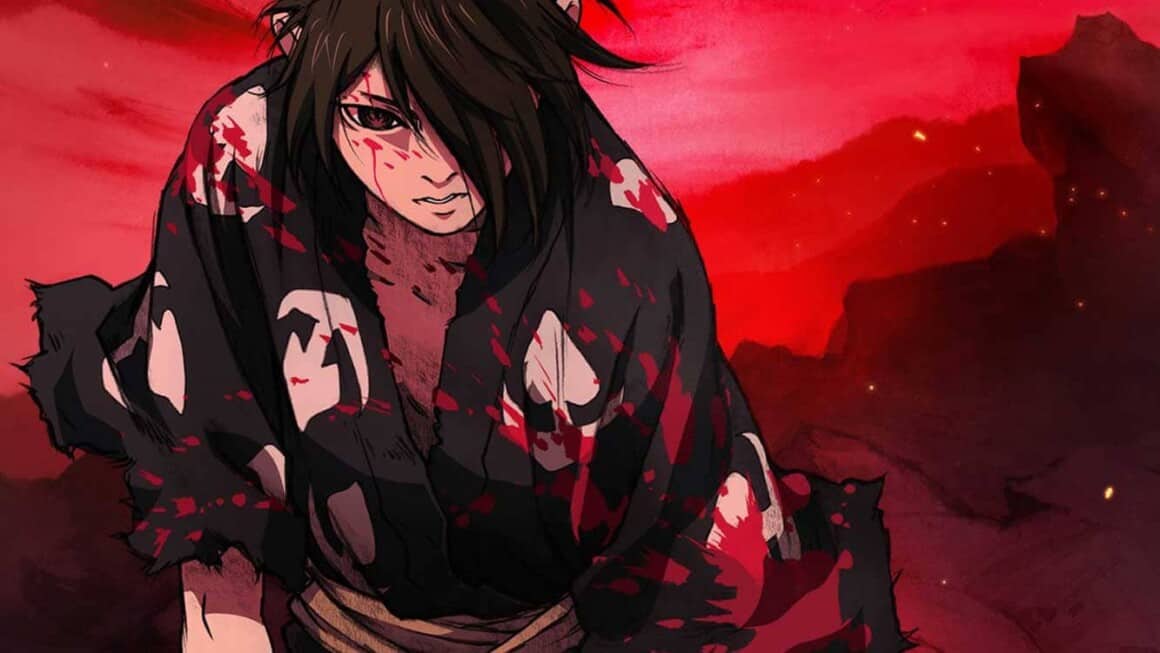 The story follows a samurai named Daigo. His land was dying, and in order to make his land prosper again, he made a pact with demons. He's willing to do anything for the price. As a result, his first son, Hyakkimaru, was born with no limbs, eyes, ears, and skin, and yet he still lives. Hyakkimaru was disposed of in a river and forgotten. Luckily, a man named Jukai found him. Seeing Hyakkimaru in a terrible state, Jukai made him prosthetics and weapons.
In order to regain Hyakkimaru's organs back, he needs to defeat the demons that took him as a sacrifice. Along the way, he met an orphan boy named Dororo. Later, Dororo decided to follow Hyakkimaru and together they will pursue their journey.
Dororo is a special anime in a good way. This show perfectly shows the struggle of Hyakkimaru in taking back what originally belonged to him. Although the animation's not the best out there, the story can surely make up for it.
24. Guin Saga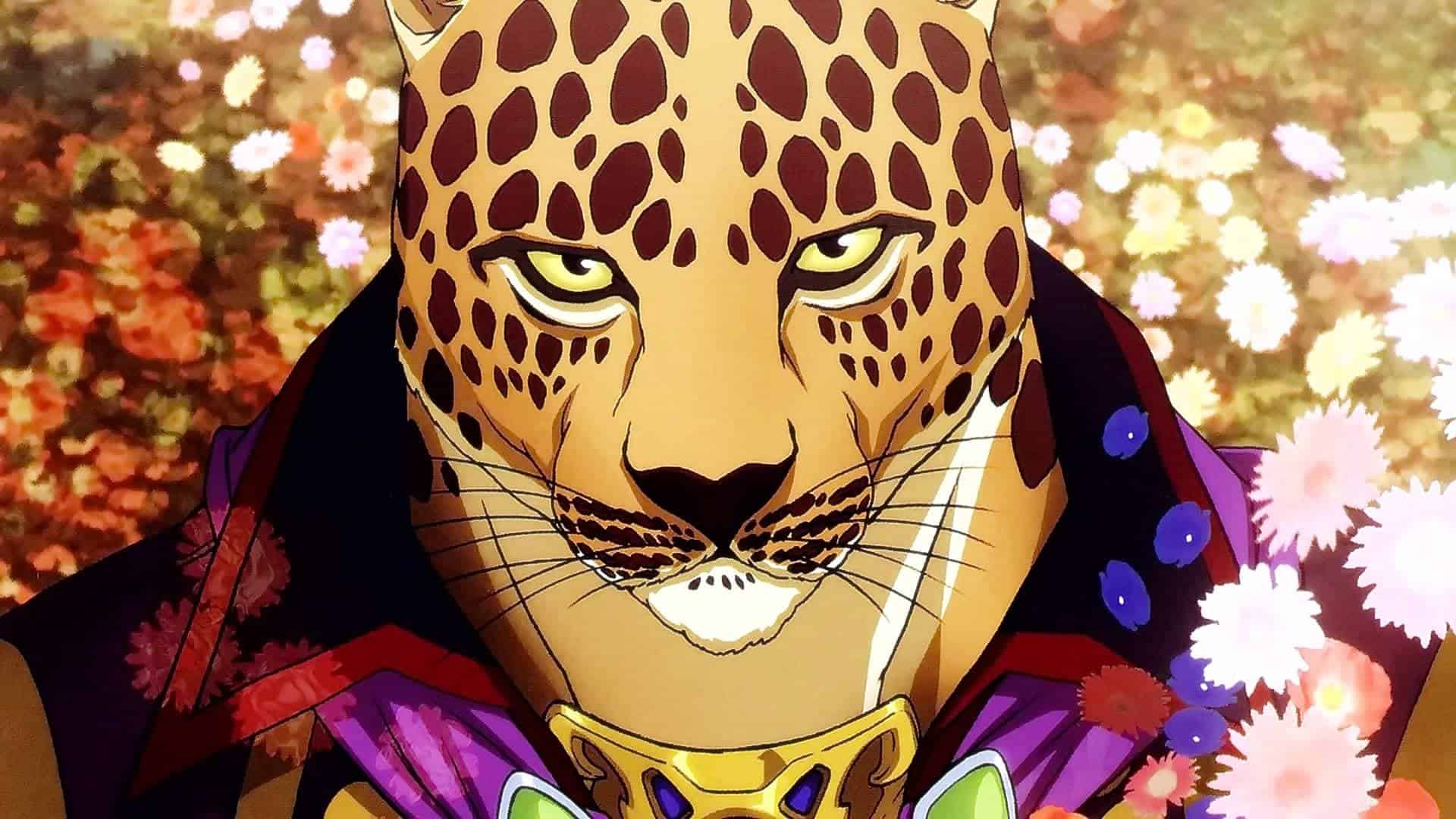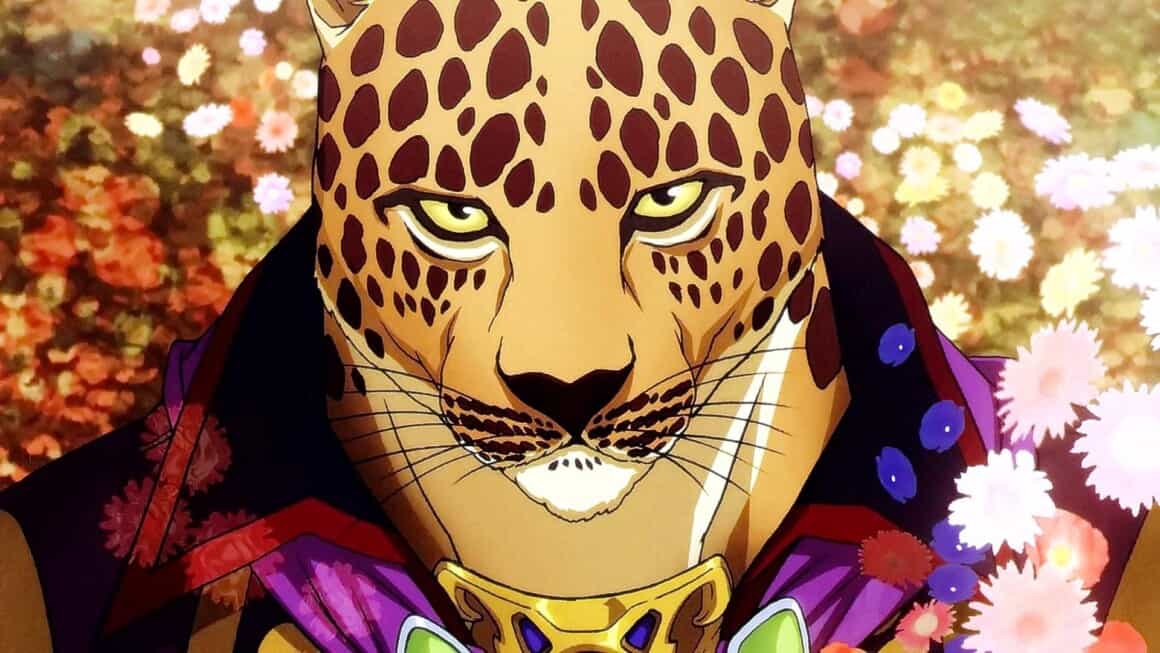 In bygone days, the kingdom of Parros was invaded by a group of Mongaul armies. The kingdom lost its king and queen in the aftermath. However, prince Remus and princess Rinda have successfully escaped using a strange device that's hidden in the palace. Upon their lucky escape, they had an unexpected encounter with a leopard-headed man, Guin.
25. Altair: A Record of Battles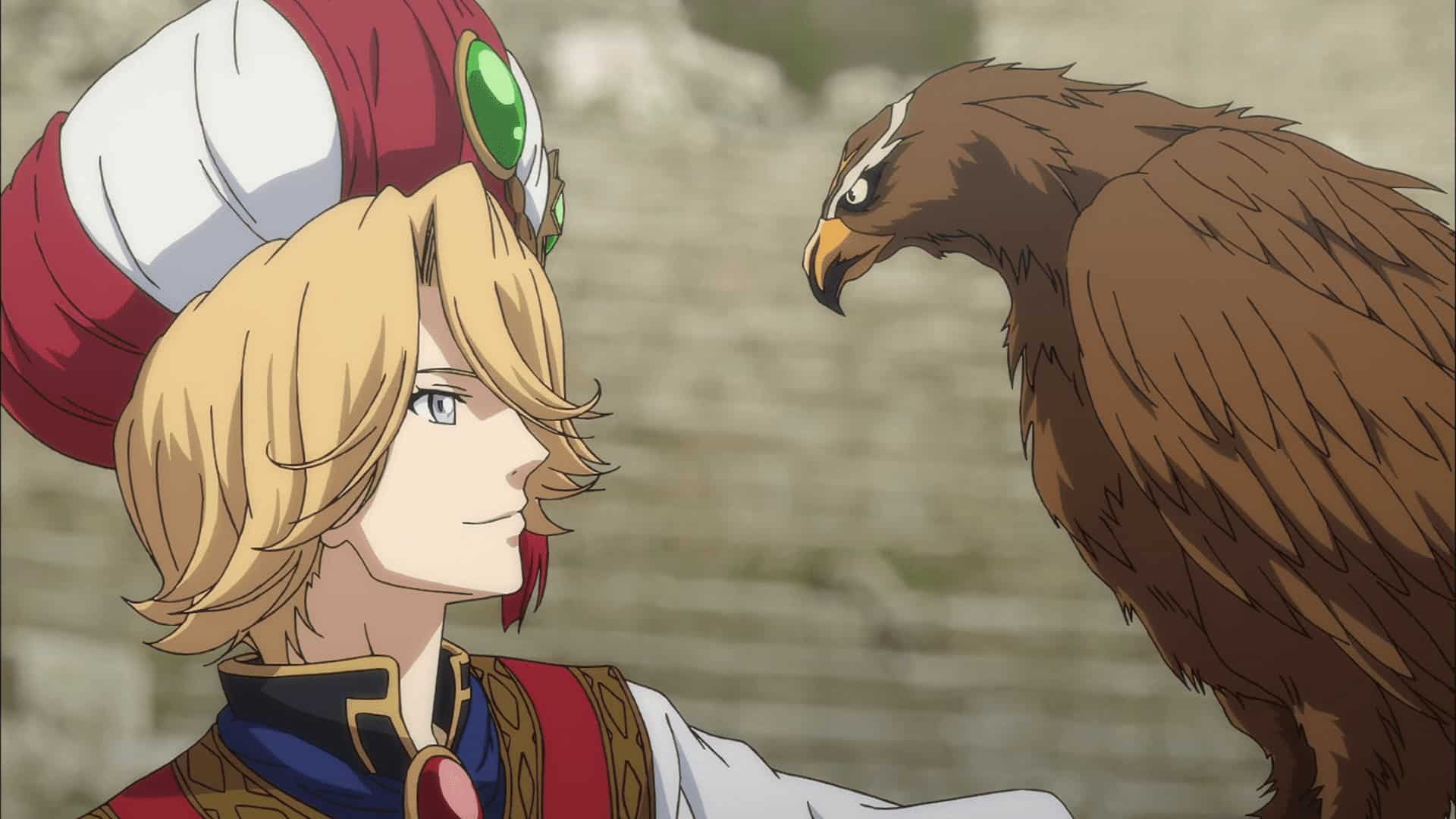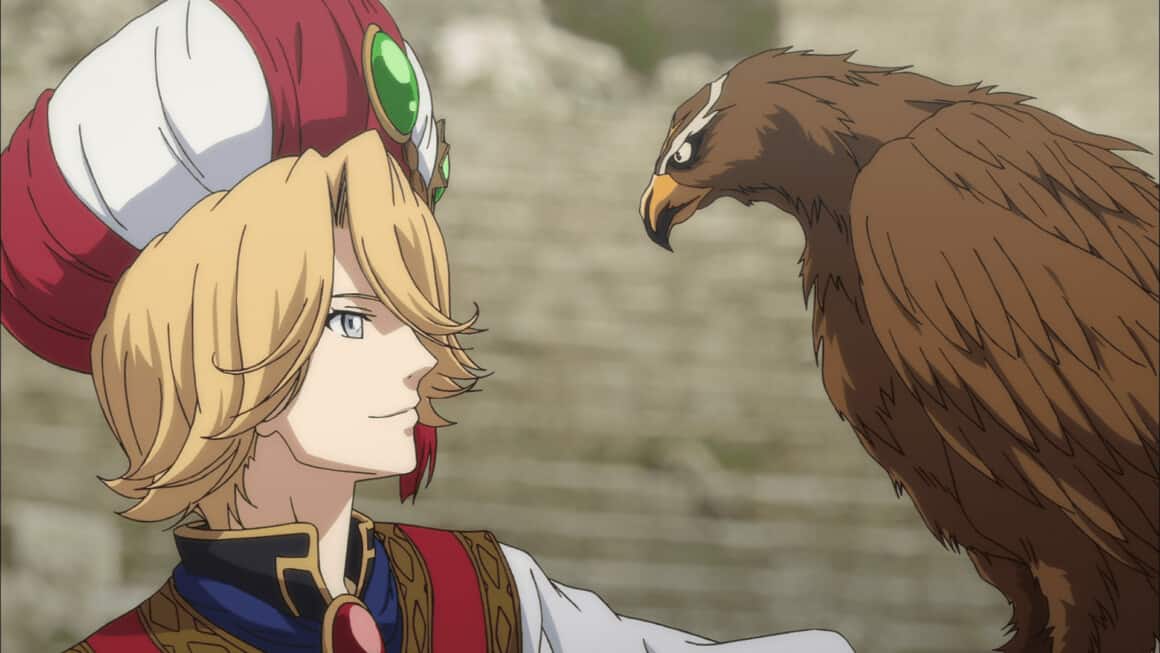 The story follows a young pasha named Mahmut who fights to seek peace for his country. It all happens because there is a threat of an aggressive Empire that will result in war if no actions are taken. The man later will find himself discovering more on the unwavering truth behind the ancient world.
26. House of Five Leaves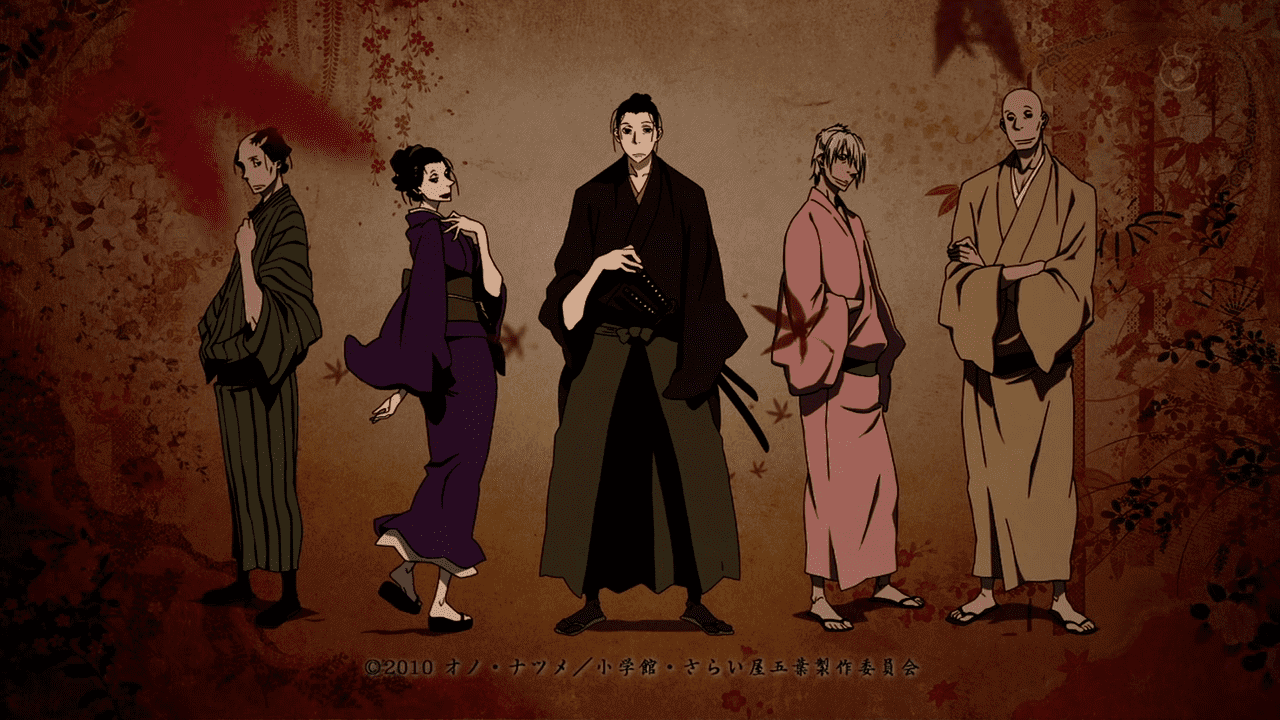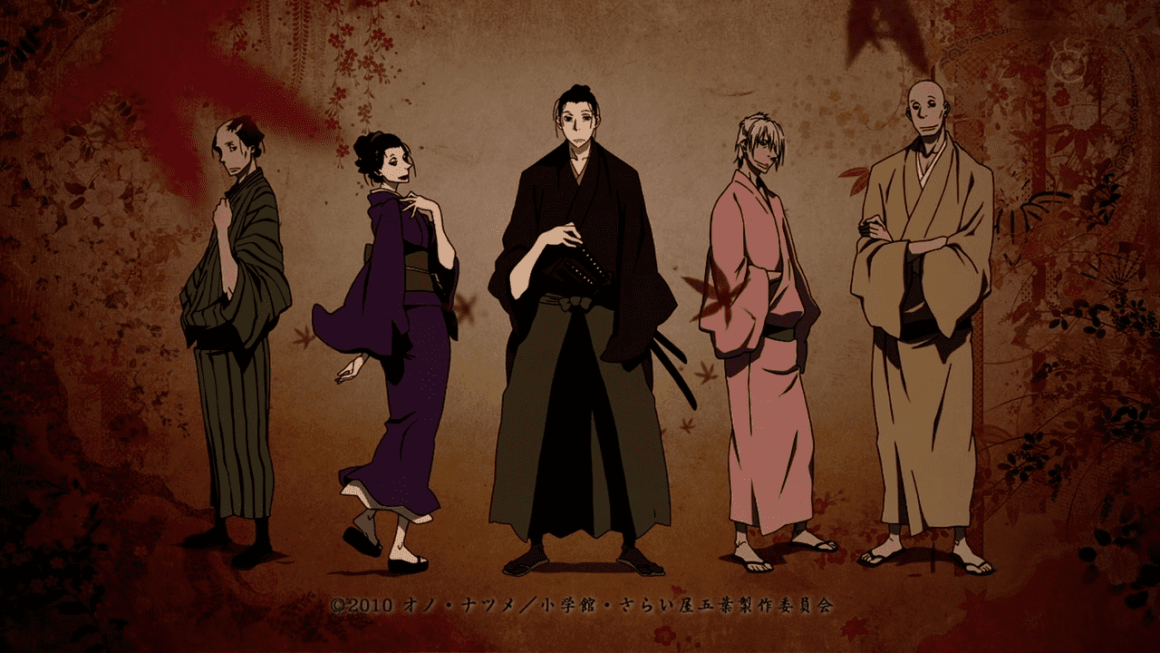 Manglobe has served us with yet another samurai themed anime. This time, it's about Akitsu, a very skilled and loyal swordsman who doesn't really have someone he can call master, and it's mostly because of his naivety. Desperate, he vows himself to be the bodyguard of Yaichi, the leader of a gang called "Five Leaves". With this going on, Akitsu will later come across the untold truth and deep secrets that lies beneath the name 'House Leaves'.
Despite its creepy art style, the anime shows an amazing art of swordsmanship, so if the word 'samurai' holds a special meaning in your dictionary, then you should really consider 'House of Five Leaves' a try.
27. Snow White with the Red Hair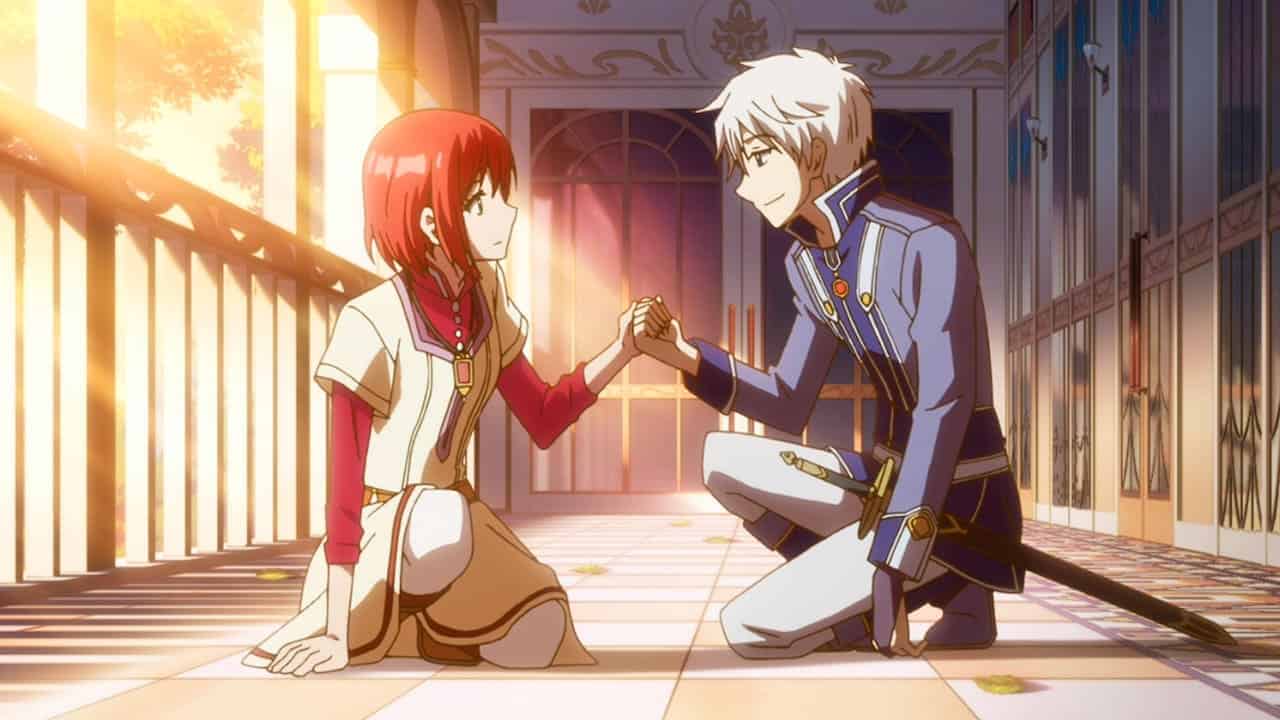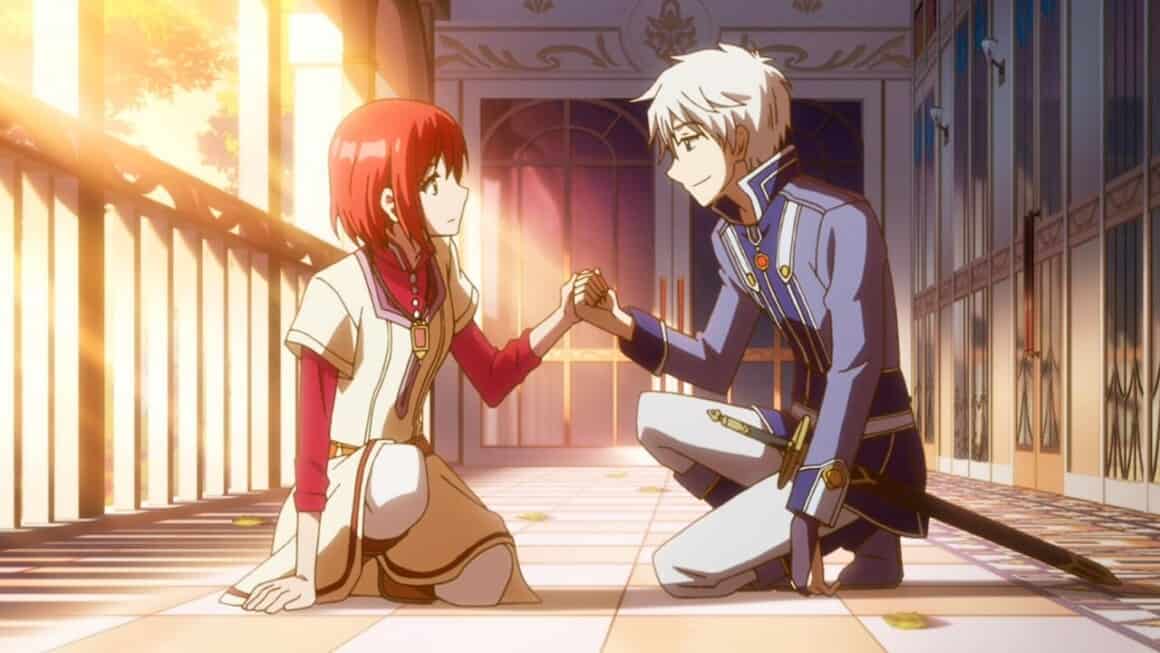 In the city of Tanbarun, there lived a cheerful, red-haired girl named "Shirayuki" who runs an herbal shop. One day, she is noticed by Prince Raji, the prince of Tanbarun, and is forced to be his concubine. Unwilling to submit to the prince, she cuts her hair and escapes into the forest, where she is rescued by Zen Wistalia, the prince of a neighboring kingdom, and his two aides, from Raji. To repay her debt, she insists on coming with Zen to his kingdom, Clarines, and sets for a career as a court herbalist.
The anime follows a simple and straightforward story about Shirayuki's life in a foreign country and the interactions she has with others. What's unique about this anime is their cast of characters, who each have likable personalities and some depth of the back story.
28. Rage of Bahamut: Genesis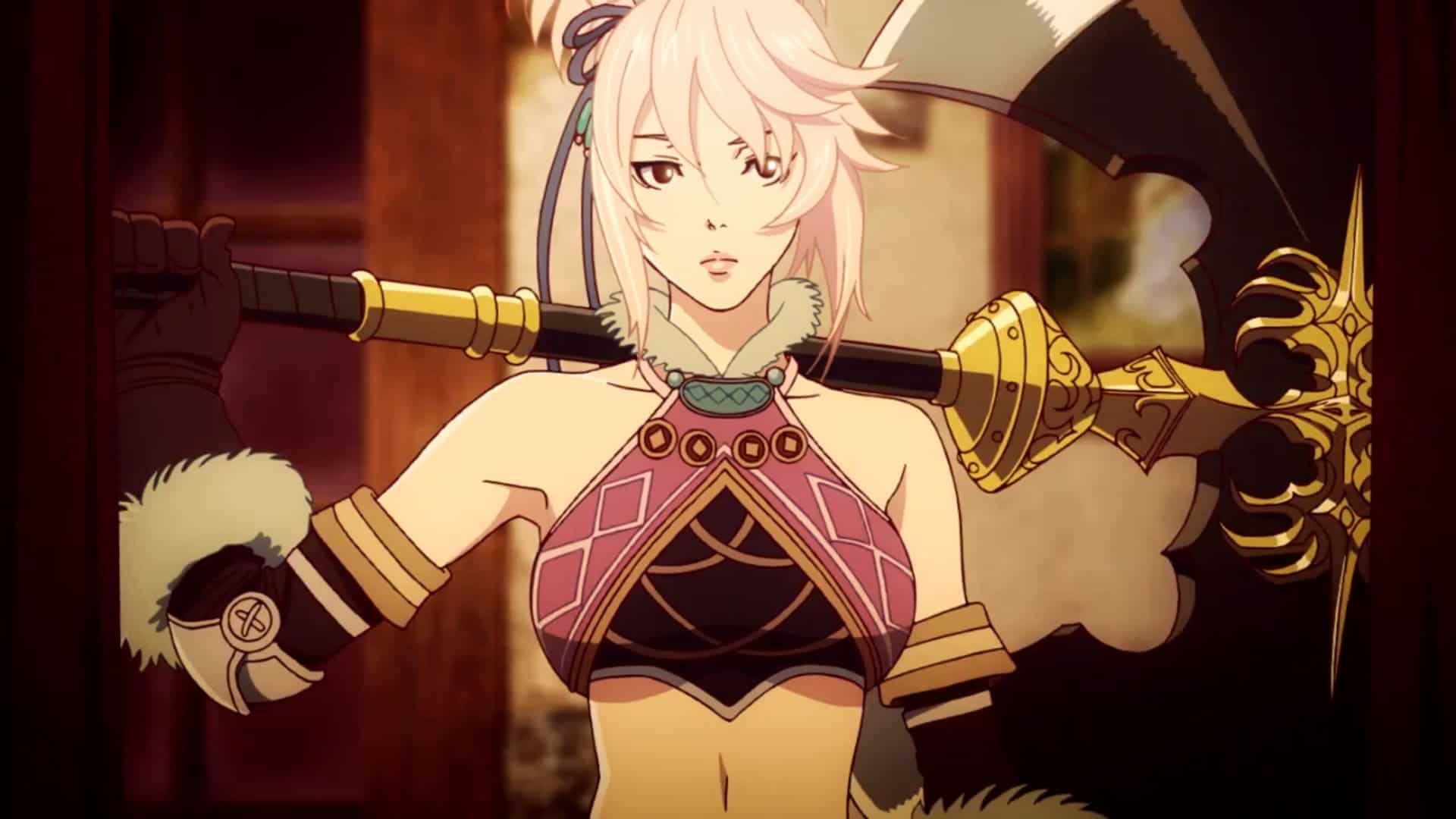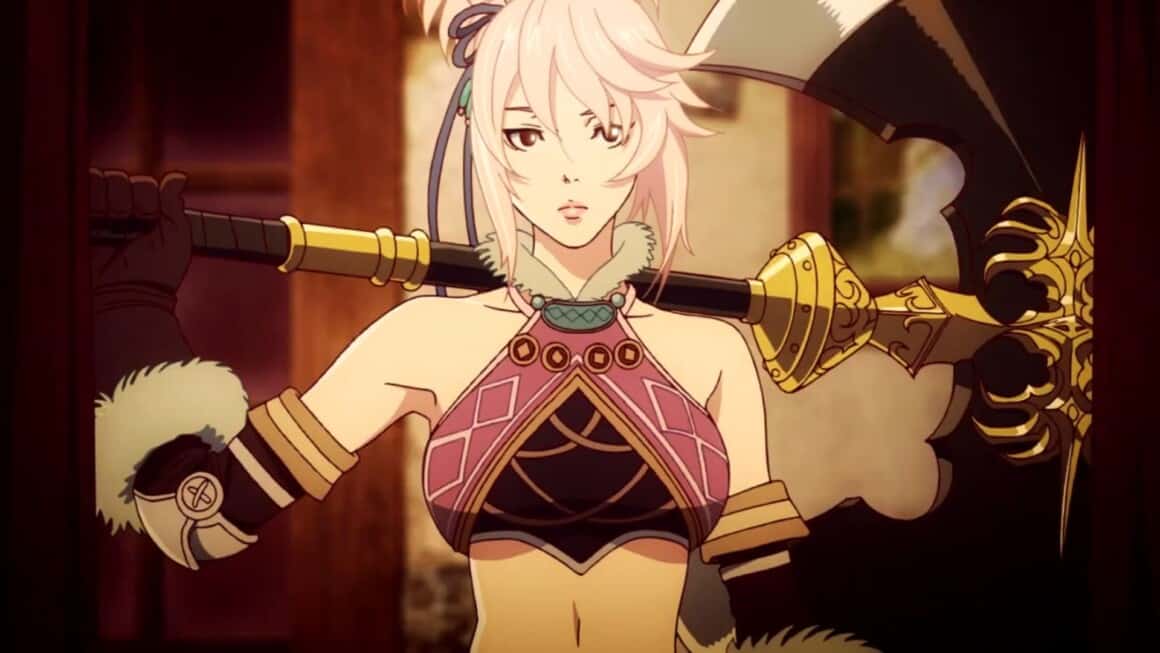 Rage of Bahamut: Genesis narrates the story of a group of improbable heroes who find themselves getting caught in the middle of a clash between gods and demons. It is set in Mistarcia, where humans, gods and demons coexist together.
MAPPA has once more introduced us to a great adaptation. This time, it's adapted from a popular card game in 2012.
29. Sword of the Stranger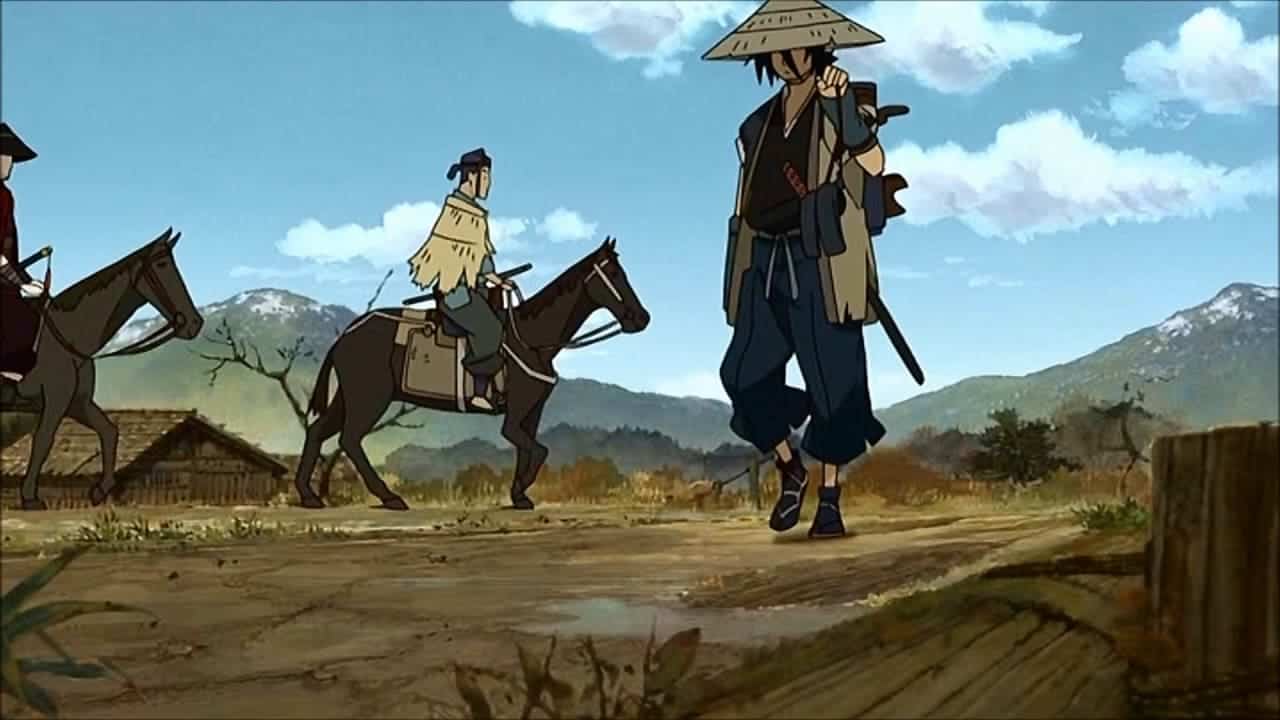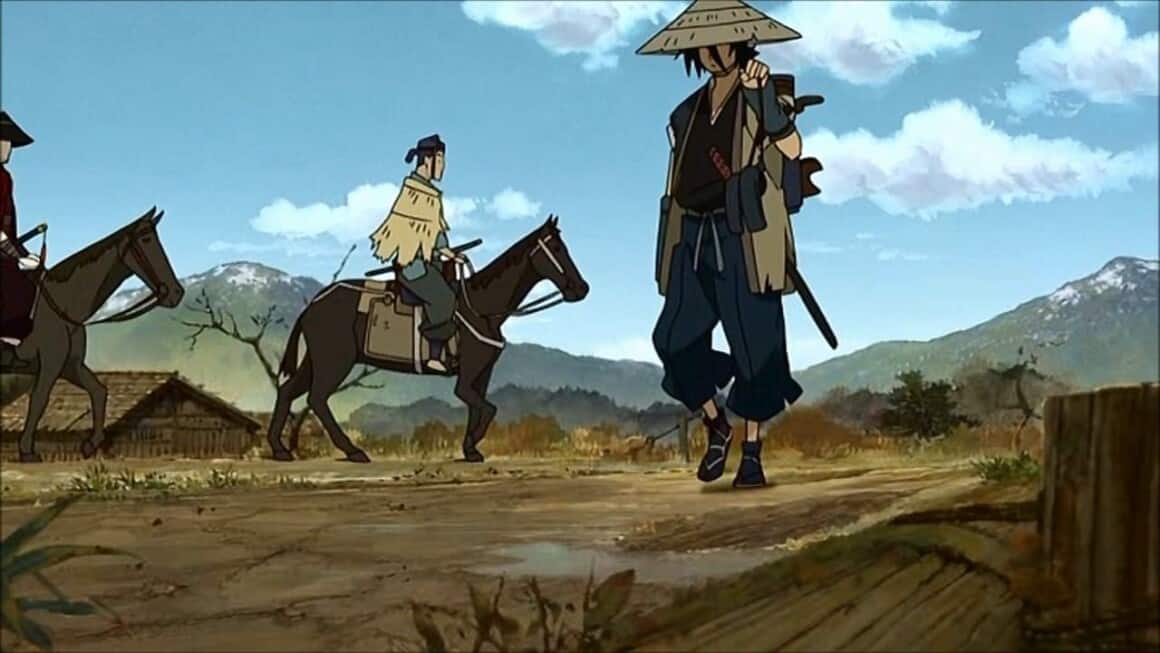 Among all of the entries in the list, this one holds a special standing, as this anime is not a series, but rather a movie.
The film is set in the Sengoku period. The story follows a boy named Kotaro, hunted by a group of Ming swordsmen. His dog Tobimaru and him were saved by Nanashi, a nameless ronin. He didn't find the need to help them at first, but when he was offered a gem in exchange for his services as a bodyguard, he accepted it with no hesitation whatsoever. Later, the three of them will be pursuing a long and dangerous journey.
30. Moribito – Guardian of the Spirit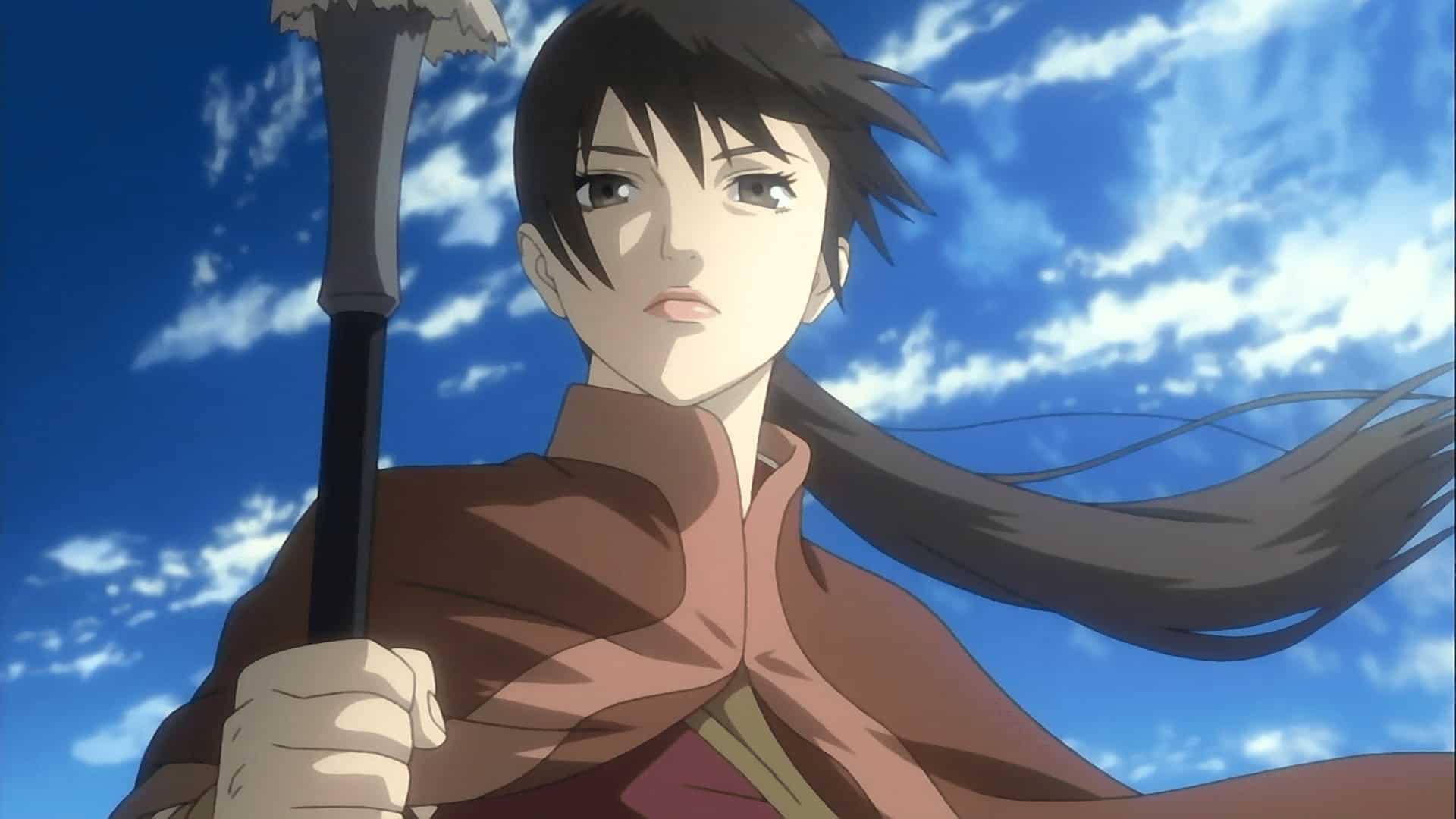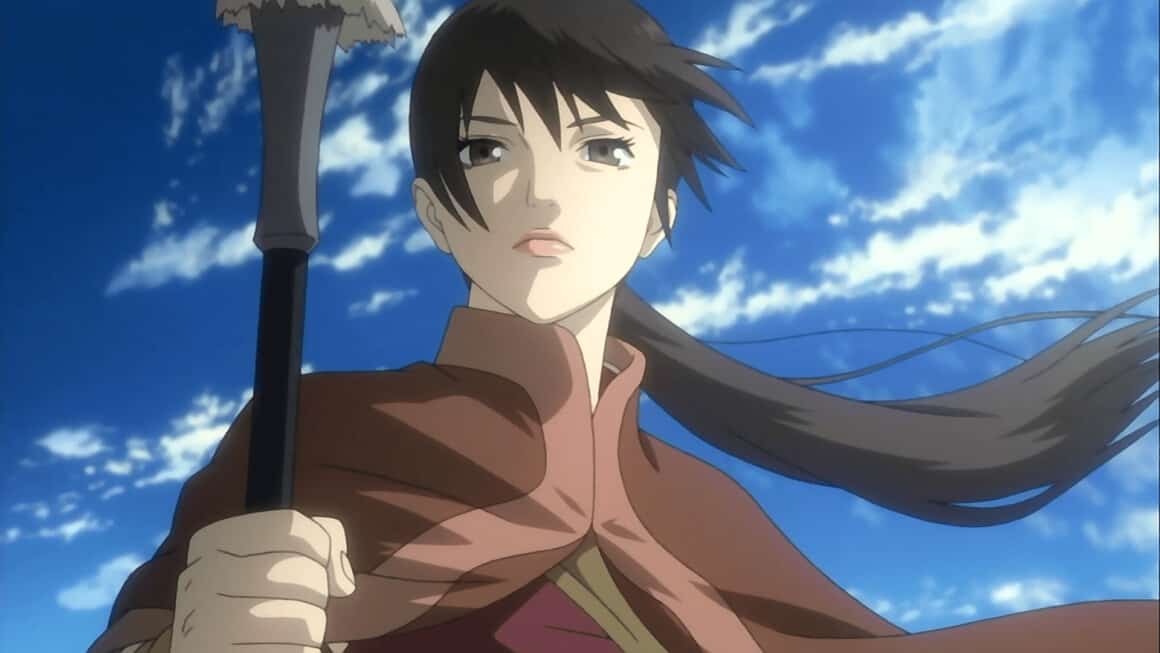 The story is about Balsa, who embarks on her journey to protect Chagum at all cost.
Chagum is the son of the Shin Yogo Empire's emperor. It's told that in order to save the dying land of Shin Yogo, Chagum should be used as a sacrifice. He was sacrificed because his body was manifested by a water demon. Apparently, a water demon in the ancient times could be used to avoid a great drought and save the land. This leaves the emperor no choice other than sacrificing his own son for the sake of many people.
31. The Beast Player Erin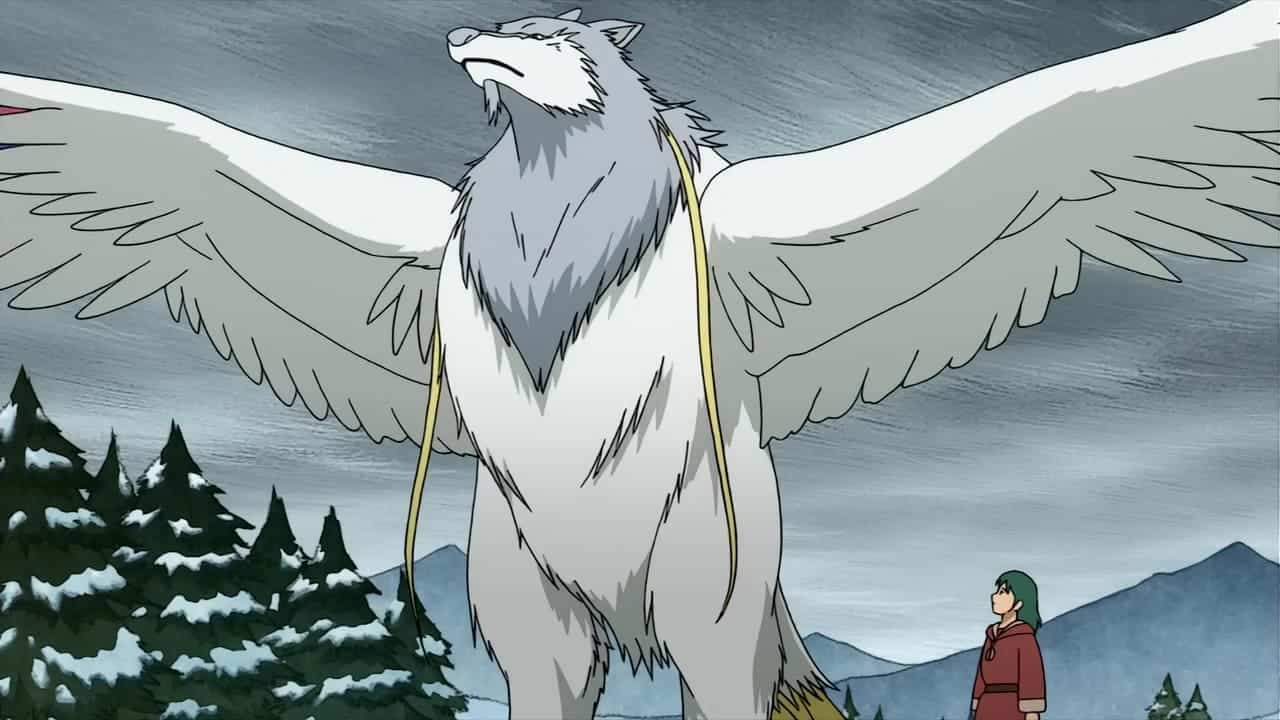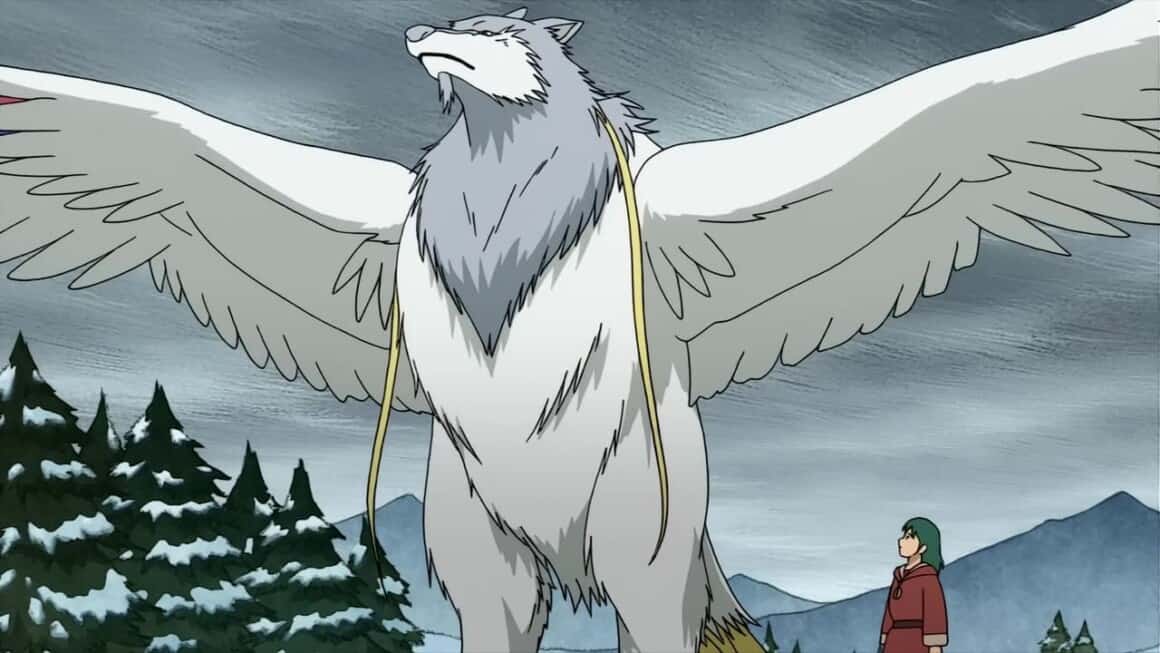 The anime focuses on Erin, a young girl who can control the greatest of beasts as she was getting involved in an epic war between two reigning kingdoms. It's set in the complex medieval world, as we can see its rural landscapes and architecture.
This series is adapted from a manga by Production I.G, who's well known for adapting famous titles like Haikyuu or Attack on Titan, and Trans Art, who specializes in the novel, manga and game realm.