As in recent years, the blogging platform Tumblr recently published an overview of the topics on which most (Discussed) posts have been written this year. For anime and manga, there are two lists of our own, which of course we do not want to withhold from you.
"My Hero Academia" At The Top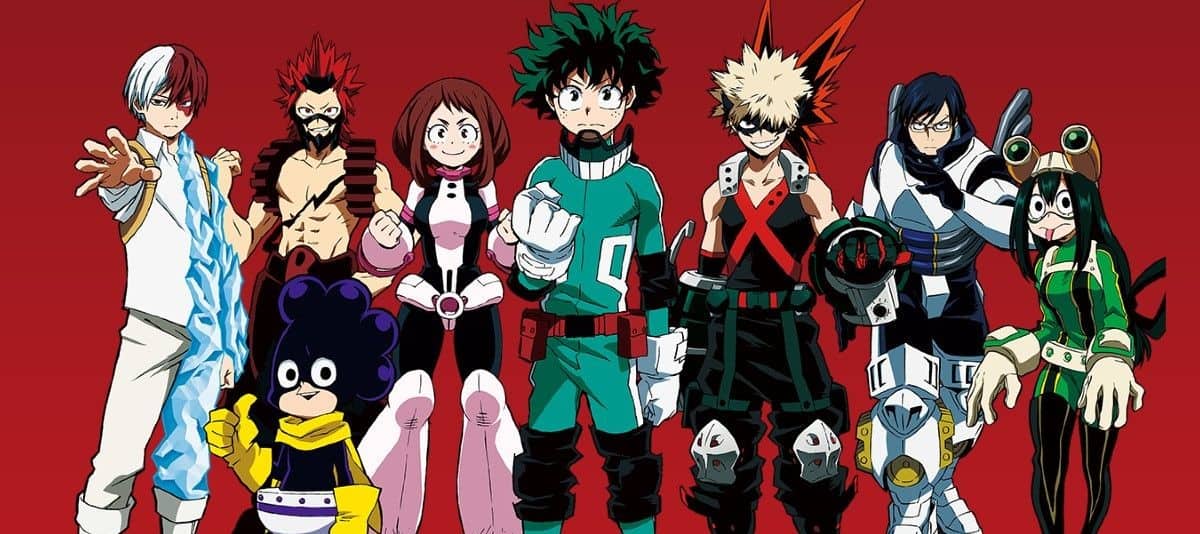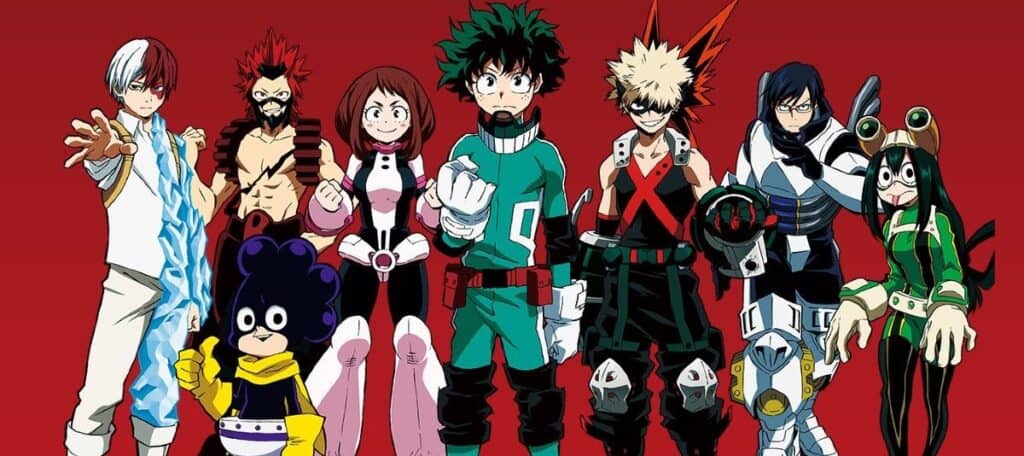 As in the previous year's most discussed anime, "My Hero Academia" secured first place in the anime and manga titles. In second place is the sports series "Haikyu!!", which has increased a total of 14 places compared to last year. New in the top 10 are "BEASTARS", "Naruto" and "Mo Dao Zu Shi".
Also in the ranking of anime and manga characters, "My Hero Academia" is at the top – and with seven characters from the series in the top 10 most discussed. But also the characters from "Haikyu!" enjoyed great popularity on Tumblr this year.
Now you're asked: Do you use Tumblr and have your favorites made it to the lists?
Top 50 Anime and Manga:
Top 50 Anime and Manga Characters:
| | | |
| --- | --- | --- |
| # | Character | Anime |
| 1 | Midoriya Izuku | My Hero Academia |
| 2 | Bakugou Katsuki | My Hero Academia |
| 3 | Dabi | My Hero Academia |
| 4 | Wei Wuxian | Mo Dao Zu Shi |
| 5 | Aizawa Shouta | My Hero Academia |
| 6 | Hawks | My Hero Academia |
| 7 | Todoroki Shouto | My Hero Academia |
| 8 | Kirishima Eijirou | My Hero Academia |
| 9 | Lan Wangji | Mo Dao Zu Shi |
| 10 | Levi Ackerman | Attack on Titan |
| 11 | Present Mic | My Hero Academia |
| 12 | Shigaraki Tomura | My Hero Academia |
| 13 | All Might | My Hero Academia |
| 14 | Kaminari Denki | My Hero Academia |
| 15 | Kageyama Tobio | Haikyu!! |
| 16 | Hinata Shouyou | Haikyu!! |
| 17 | Jiang Cheng | Mo Dao Zu Shi |
| 18 | Shinsou Hitoshi | My Hero Academia |
| 19 | Jotaro Kujo | JoJo's Bizarre Adventure |
| 20 | Oikawa Tooru | Haikyu!! |
| 21 | Hatake Kakashi | Naruto/Boruto: Next Generations |
| 22 | Akaashi Keiji | Haikyu!! |
| 23 | Tsukishima Kei | Haikyu!! |
| 24 | Haruno Sakura | Naruto/Boruto: Next Generations |
| 25 | Edward Elric | Fullmetal Alchemist |
| 26 | Miya Atsumu | Haikyu!! |
| 27 | Giorno Giovanna | JoJo's Bizarre Adventure |
| 28 | Legosi | BEASTARS |
| 29 | Uraraka Ochako | My Hero Academia |
| 30 | Uchiha Sasuke | Naruto/Boruto: Next Generations |
| 31 | Sero Hanta | My Hero Academia |
| 32 | Ashido Mina | My Hero Academia |
| 33 | Trafalgar Law | One Piece |
| 34 | Todoroki Touya | My Hero Academia |
| 35 | Todoroki Touya | My Hero Academia |
| 36 | Sohma Kyo | Fruits Basket |
| 37 | Eri | My Hero Academia |
| 38 | Honda Tohru | Fruits Basket |
| 39 | Nie Huaisang | Mo Dao Zu Shi |
| 40 | Uzumaki Naruto | Naruto/Boruto: Next Generations |
| 41 | Dio Brando | JoJo's Bizarre Adventure |
| 42 | Tsukino Usagi | Sailor Moon |
| 43 | Bokuto Koutarou | Haikyu!! |
| 44 | Togata Mirio | My Hero Academia |
| 45 | Joseph Joestar | JoJo's Bizarre Adventure |
| 46 | Iwaizumi Hajime | Haikyu!! |
| 47 | Dazai Osamu | Bungou Stray Dogs |
| 48 | Mo Guan Shan | 19 Days |
| 49 | Amajiki Tamaki | My Hero Academia |
| 50 | Ida Tenya | My Hero Academia |