Japanese TV channel TV Asahi recently conducted a survey to find out 100 Best Manga that allowed manga readers to vote on which titles they like best. Now the result has been published, which of course we do not want to withhold from you.
150,000 Fans Took Part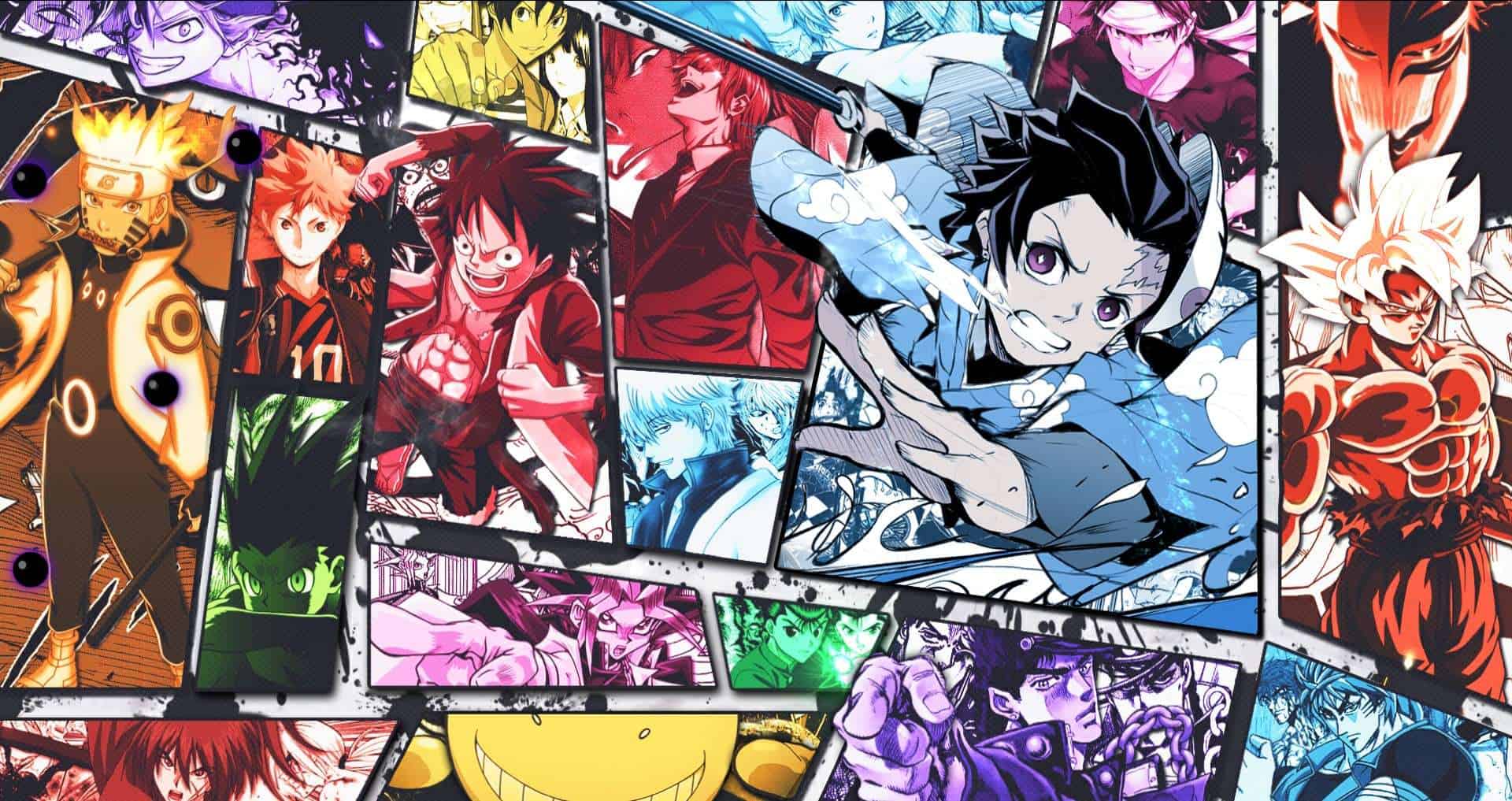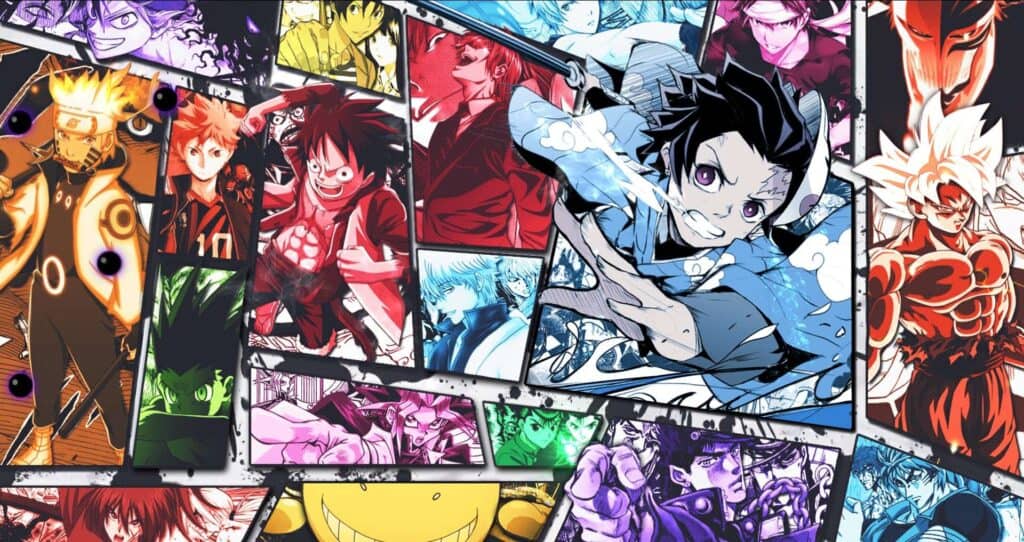 A total of 150,000 fans took part in the survey, who were able to distribute points across the various manga series. Unsurprisingly, titles from the "Jump", such as "One Piece" and "Demon Slayer" are in the front seats of Top 100 Best Manga.
In addition, some titles have made it into the ranking, with which one might not have expected so far up, such as "Natsume's Book of Friends". The full evaluation can be found later in this article.
What do you say about the taste of Japanese manga readers? Are your favorites also represented?
Top 100 Best Manga
| | | |
| --- | --- | --- |
| # | Title | Points |
| 1 | One Piece | 33.600 |
| 2 | Demon Slayer | 29.100 |
| 3 | Slam Dunk | 26.700 |
| 4 | Detective Conan | 25.400 |
| 5 | Dragon Ball | 22.400 |
| 6 | Attack on Titan | 21.900 |
| 7 | Naruto | 19.800 |
| 8 | Haikyu!! | 18.700 |
| 9 | Fullmetal Alchemist | 18.500 |
| 10 | JoJo's Bizzare Adventure | 17.100 |
| 11 | Hunter x Hunter | 16.200 |
| 12 | Gintama | 16.100 |
| 13 | Kingdom | 15.200 |
| 14 | World Trigger | 11.700 |
| 15 | Doraemon | 11.300 |
| 16 | My Hero Academia | 10.900 |
| 17 | Yu Yu Hakusho | 8.600 |
| 18 | Blackjack | 8.200 |
| 19 | Jujutsu Kaisen | 8.000 |
| 20 | Natsume's Book of Friends | 7.400 |
| 21 | Glass Mask | 7.100 |
| 22 | Hokuto no Ken | 7.000 |
| 23 | Bleach | 6.950 |
| 24 | Touch | 6.900 |
| 25 | Phoenix | 6.700 |
| 26 | Banana Fish | 5.800 |
| 27 | The Rose of Versailles | 5.600 |
| 28 | Inuyasha | 5.300 |
| 29 | Ashita no Joe | 5.100 |
| 30 | Dragon Quest: Dai no Daibouken | 4.950 |
| 31 | Rurouni Kenshin | 4.900 |
| 32 | Maison Ikkoku | 4.600 |
| 33 | Zatch Bell!! | 4.400 |
| 34 | The Poe Clan | 4.100 |
| 35 | Kochikame | 4.080 |
| 36 | Golgo 13 | 4.060 |
| 37 | Sazae-san | 4.040 |
| 38 | Kyojin no Hoshi | 4.020 |
| 39 | Astro Boy | 4.000 |
| 40 | Golden Kamuy | 3.950 |
| 41 | Tokyo Ghoul | 3.900 |
| 42 | Dokaben | 3.850 |
| 43 | The Quintessential Quintuplets | 3.800 |
| 44 | Ace where Nerae! | 3.600 |
| 45 | Doubutsu no Oishasan | 3.450 |
| 46 | The Promised Neverland | 3.400 |
| 47 | Haijme no Ippo | 3.100 |
| 48 | Ushio to Tora | 3.000 |
| 49 | MASTER Keaton | 2.900 |
| 50 | Kaguya-sama: Love is War | 2.850 |
| 51 | Assassination Classroom | 2.800 |
| 52 | Kuroko's Basketball | 2.750 |
| 53 | Black Butler | 2.700 |
| 54 | Prince of Tennis | 2.650 |
| 55 | Haikara-san | 2.600 |
| 56 | Candy Candy | 2.300 |
| 57 | City Hunter | 2.290 |
| 58 | Chainsaw Man | 2.260 |
| 59 | Nodame Cantabile | 2.230 |
| 60 | Parasyte | 2.200 |
| 61 | Urusei Yatsura | 2.000 |
| 62 | Card Captor Sakura | 1.900 |
| 63 | Kinnikuman | 1.850 |
| 64 | Bungo Stray Dogs | 1.800 |
| 65 | Fairy Tail | 1.790 |
| 66 | Tokimeki Tonight | 1.760 |
| 67 | Katekyo Hitman REBORN! | 1.730 |
| 68 | Hoshin Engi | 1.700 |
| 69 | Cyborg 009 | 1.550 |
| 70 | Boys Over Flowers | 1.500 |
| 71 | Tetsujin 28-go | 1.300 |
| 72 | H2 | 1.250 |
| 73 | Galaxy Express 999 | 1.200 |
| 74 | Devilman | 1.160 |
| 75 | Magi | 1.130 |
| 76 | Oishinbo | 1.100 |
| 77 | Abu-san | 1.050 |
| 78 | Space Battleship Yamato | 1.000 |
| 79 | BASARA | 990 |
| 80 | Captain | 980 |
| 81 | Baribari Legend | 960 |
| 82 | Hikaru no Go | 950 |
| 83 | Major | 930 |
| 84 | Fire Force | 920 |
| 85 | Toilet-Bound Hanako-kun | 900 |
| 86 | Karakuri Circus | 890 |
| 87 | Fruits Basket | 860 |
| 88 | Kaze no Daichi | 830 |
| 89 | Yukan Club | 800 |
| 90 | Aria | 780 |
| 91 | Berserk | 760 |
| 92 | Macaroni Horenso | 740 |
| 93 | Ribon no Kishi | 720 |
| 94 | Rental Girlfriend | 700 |
| 95 | D.Gray-man | 690 |
| 96 | SKET DANCE | 660 |
| 97 | Captain Tsubasa | 630 |
| 98 | Tenshi Nanka Ja Nai | 600 |
| 99 | March comes in like a lion. | 580 |
| 100 | Dr. STONE | 560 |